One of Sioux City's favorite live music acts as well as America's first professional rock and roll orchestra, Rockestra, is coming back for a three-night residency starting March 14 at The Marquee.
Founded in 2004 by conductor and composer John Luebke, the orchestra began a hiatus three years ago, much to the chagrin of fans.
Why did Luebke decide to get the band back together like Sioux City's own version of the Blues Brothers plot?
"It was mostly people stopping me on the street even after two, nearly three years," he said. "They ask when Rockestra will be getting back together again. They say they miss it. Once you get so many of those it starts to register that maybe we should get back together again. I started calling people without knowing if anyone would want to come back and play. Everybody said they had been waiting for my call."
Rockestra is used to playing big halls like the Orpheum Theatre, so playing a bar like The Marquee will offer the audience a more intimate way to experience this orchestra. This three-night run is also set up to be a fundraiser to master the new Rockestra CD.
"It was a financial decision," said the conductor. "The Orpheum is wonderful and they have treated us great; the staff there is wonderful. It's an expensive venue, so for the first stop of our comeback tour I decided to ask Mitch Martin from The Marquee if he'd want to have us play. He's going to be selling a lot of drinks, so he'll be happy; we'll have a place to play, so we'll be happy. We are keeping the ticket prices low at $15.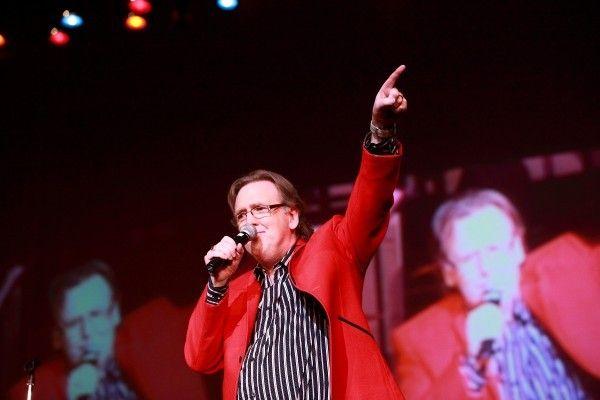 "We started making a CD over a year ago, and it took us forever to get done. Now all it needs is mastering, but we ran out of money. Mastering will cost around $3,000 and we hope to have it done at Abbey Road. Some of my son Michael's friends in LA have used that studio…they are the tops, and that's what we want. The first amount of money that comes in with these concerts will go toward the mastering."
Rockestra will be performing the same set at each show including songs from such acts as Boston, Pat Benatar, STYX, David Bowie, Blondie, Foreigner and Heart.
"With the smaller space, not everyone can get in to see the show, so it's an opportunity for more people to have the same experience and not miss out," said Michael Luebke, who came in from New York City to play the cello at this string of concerts. He recently moved from Los Angeles to New York to work in the music and theater industries and recently played on the "Cruel Intentions: The Musical" CD and in the show Off-Broadway.
Because of the size of the stage at The Marquee, the music director had to scale down the orchestra.
"We have gone from 40-some players to 20-some," said John Luebke. "We are using a very small string section and have cut down woodwinds to one-to-a-part. Instead of four French horns, we are using three. To most people it will sound very similar, if not the same as we usually do."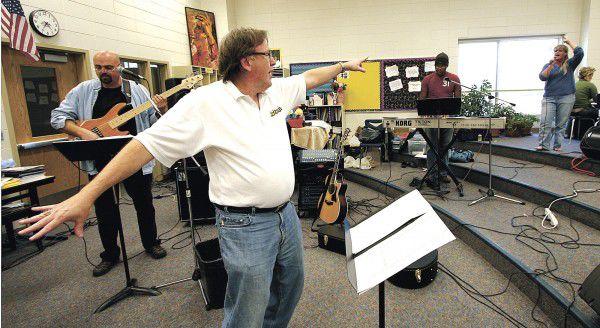 A special guest will even grace the stage these nights; jazz trumpeter Mike Vax.
"Mike has a rich and varied background," said the conductor. "He used to play lead trumpet for the Stan Kenton Orchestra, which is what he is probably most known for. He has also played with the Clark Terry Big Band. Mike was also in the Dukes of Dixieland for a while. I think this will be the first time he has played with a rock and roll orchestra and he just can't wait.
"Mike will be having a trumpet clinic at Midbell on March 13 at 4 p.m. He talks to kids; it's mainly motivational. He can talk from experience; he's got street cred. Then he starts playing for the kids. The high school and middle school kids go crazy because this guy can play really high and really fast…all the things kids really want to do."
What might the future hold for Rockestra now that it is staging a comeback?
"If these performances are successful, then I can see us doing two or three concerts a year, perhaps at different places," said the Rockestra founder. "Maybe at The Marquee again; perhaps at The Orpheum for a Christmas show. People have already started asking if we can come to play in different performing arts series outside of town. It would be great to get the thing going again and to keep the group together, even if it isn't like it was before…there's too much competition in town now for that."
The Saturday performance will differ from the other two shows in one way; there will be the addition of a masked singer.