We've been waiting such a long time for Saturday. 
Saturday in the Park is finally here! And you best bet your friendly neighborhood Weekender writers are making the most of Sioux City's annual outdoor music festival. We'll munch on some fair food, walk the outer rim of Grandview Park, take a stroll through that cool misty sprinkler thing-y and, of course, listen to two stages' worth of awesome music.  
In case you forgot who is playing Saturday in the Park, here's a quick recap of this year's lineup:  
Noon - Lil' Red & the Medicated Moose Band 
Easily one of the most entertaining and likable bands in the area. Expect a Johnny-and-June vibe. 
12:45 p.m. - Emily Johnson Band
This local ensemble plays big songs with big sound. Who doesn't love a good mix of blues, soul and R&B?
Southern-inspired storytelling tunes? Yes please!
3:15 p.m. - Dave Mason & Steve Cropper
Two seasoned musicians teaming up for an epic collaboration? Well that sounds dandy. 
Calling it now, Galactic will be the band to get the crowd moving. Time to get funky. 
Time to show 'em who's Boz.  
9 p.m. - Jason Isbell and the 400 Unit
Never heard of Jason Isbell before? Prepare to be impressed. Did we mention he has a few Grammys? 
Disclaimer: This is not a time traveling Sylvester Stallone. This is a rapper. And a fairly good one from Sioux City.
Sick grooves, head-bobbin' tunes and a bit of hip-hoppin', too. That's Vibe Rations, dude.  
Extra thick. Prepare your earholes for a rockin' good time.
Me-yow! We are paw-sitive you'll enjoy this indie funk rock band. One might say they're claw-some. 
4 p.m. - City of the Weak
Name seem familiar? It should! Minneapolis-based band has a devoted Sioux City following. And for good reason.  
5:10 p.m. - Jon Wayne and the Pain
Hope you like reggae, pilgrim.
6:30 p.m. - My Posse in Effect
You gotta fight for your right to party like The Beastie Boys. This tribute band can and does so quite well.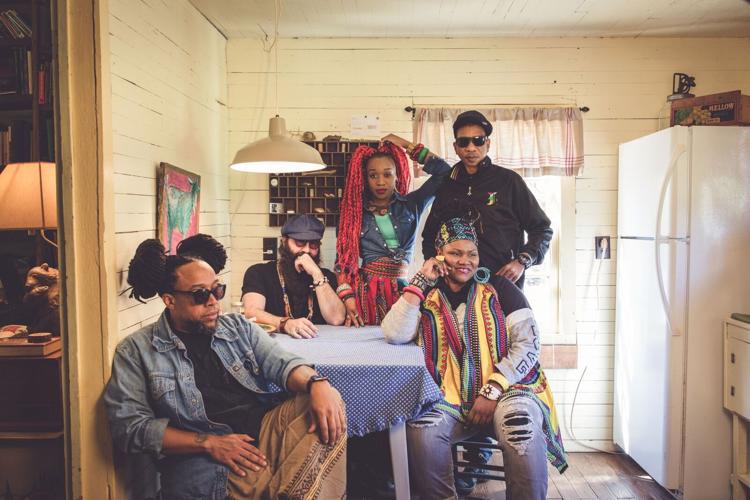 8:15 p.m. - Arrested Development
No, not the TV show. This isn't your average, everyday hip-hop group. Arrested Development is a truly innovative and bold in its approach to rap. 
9:30 p.m. - ALX and Scnd Sndwich