Jacob Martin, a Nashville based singer/songwriter, will return to his native Sioux City to play shows with shows with his old band, VEGAS. Among the goals: Inspiring disabled children with his story.
Martin started life as an energetic kid, involved in sports and other recreational activities, but things went awry when he started to lose control of his legs due to a condition called Guillain-Barré Syndrome. GBS is an inflammatory disorder which targets the peripheral nerves outside the brain and spinal cord. It can lead to paralysis of lower extremities, sometimes spreading upward throughout the body.
"I remember being super-active," Martin said. "I was really fast. I remember beating everyone in races. I could kick soccer balls onto the roof of my school. When I was about 8, my brother Josh (Ronfeldt) built half-pipes at my house. One time while I was running up the half-pipe, I couldn't make it to the top, and slid down. I thought, 'I should have made it up.' I went to my mom and said I felt like Superman losing his power.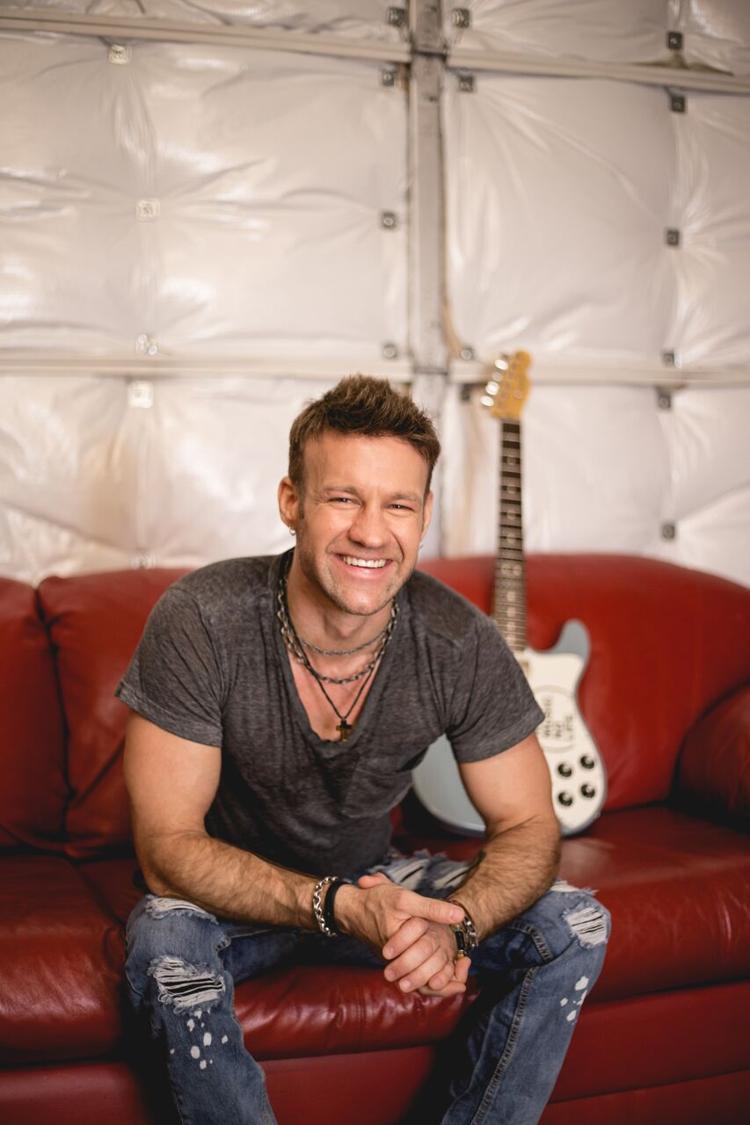 "Shortly after that, we went on vacation in Omaha. I kept collapsing around the pool. My parents took me to the hospital, and the professionals told me I was faking it, which sucked. Something was obviously wrong, though. We came back to Sioux City, and I went to St. Luke's. I remember they were trying to put me in the CAT scan machine, and my back was so arched I couldn't even get in there until they put me to sleep. I woke up and wanted to get out of the hospital, but when I stood up, I fell right back down. That was the last time I walked normally."
From that point on, life was a bit different for Martin. School started to slip after the diagnosis kept him in the hospital for months.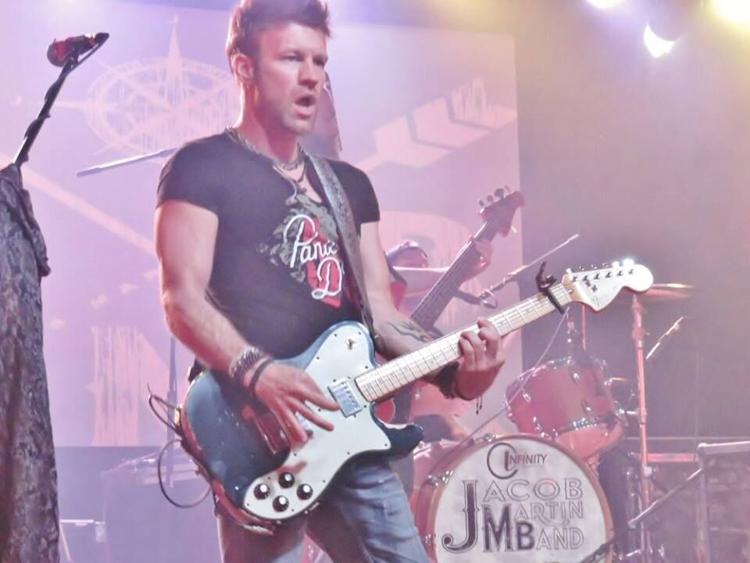 "It stopped me dead in my tracks with learning," said the musician. "All of a sudden, I was the kid in the wheelchair. It was quite a change. Thank God for good friends and my supportive parents."
Martin, through the power of faith, was able to start walking again, although it was a long process.
You have free articles remaining.
"I remember a song going through my head by Michael Card, an artist with a lot of biblical songs," said Martin. "The message of this song was, 'the deaf will hear, the blind will see and the lame will walk.' At the end of school one day, I grabbed my desk, picked myself up, took a step and let go and took another step. Pretty soon I was walking without the desk. From that day, I had better rehabilitation. I went from a wheelchair to a walker and then to crutches. I had faith that something was helping me out and guiding me along."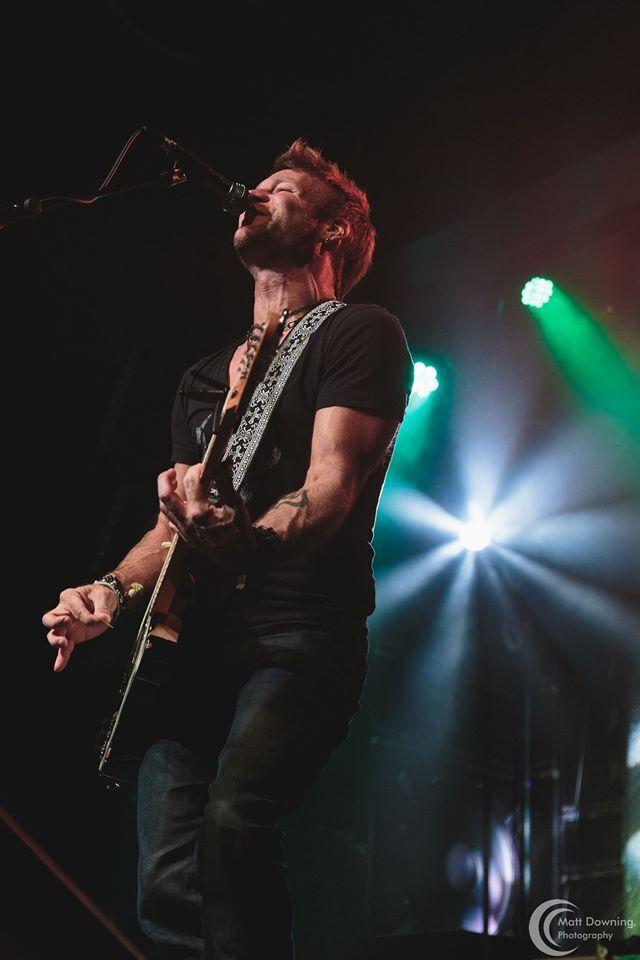 Martin spreads his story and message to disabled and sick children in hospitals, proving to them that even if they might be in a weakened state now, they could still have a successful future. To the kids who may otherwise be visited by clowns, super heroes or Sesame Street characters in their hospital rooms, this gives real-world inspiration.
"I think it's cool when someone goes to the hospitals, looking the part of a rock star and playing music," said Martin. "I go in and tell them Cookie Monster doesn't wear braces, but I do. I tell them I was once where they are now. I talk about my story and tell the children they might be down, but not out. I didn't let the condition affect me. I can still live the dream, and so can they. I want to inspire the kids to be whatever they want to be, no matter what. Helping those kids is what it's all about. I think we are here to help people and be of service. You get more than you give.
"It began at the Shriners Hospital when a little girl with (leg) braces came up to me and told me I was her hero. I told her that she was an inspiration to me. Something happened that day. That was the spark which led to the flame that got me into visiting hospitals."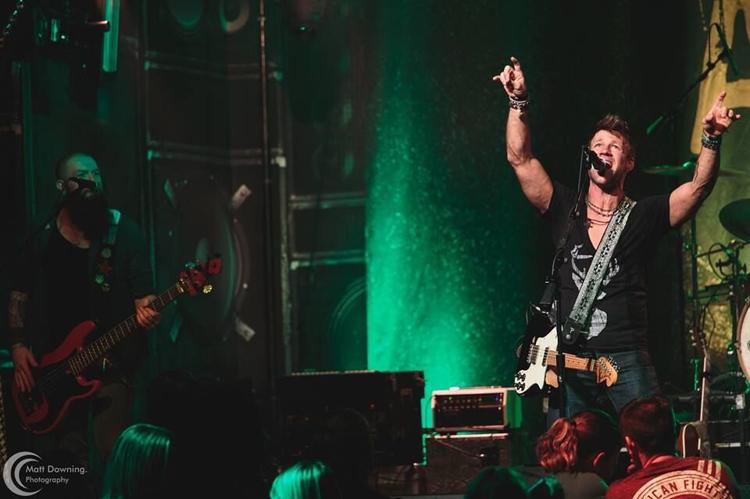 Outside of visiting hospitals and helping the self-esteem of children, Martin has enjoyed musical success when his song "Look At What You Started" went to No. 2 on the CMT Pure Country Videos chart. He has also written songs with the likes of Eric Bass of Shinedown and Nick Wheeler of All American Rejects.
Martin returns to Sioux City this week for a benefit show at Girls, Inc., and a show at The Marquee with his old band, VEGAS. Both shows will be on Oct. 13, the Girls, Inc. show at 1 p.m. at Cook Park, and The Marquee show which will run from 9:30 p.m. to 1 a.m.
If you would like to help with a cause Martin is involved in, you can donate money to Bandtwango.com/Jacob-Martin. The money raised in his #yeswecan campaign will help Martin go around the United States to children's hospitals to help inspire the children.