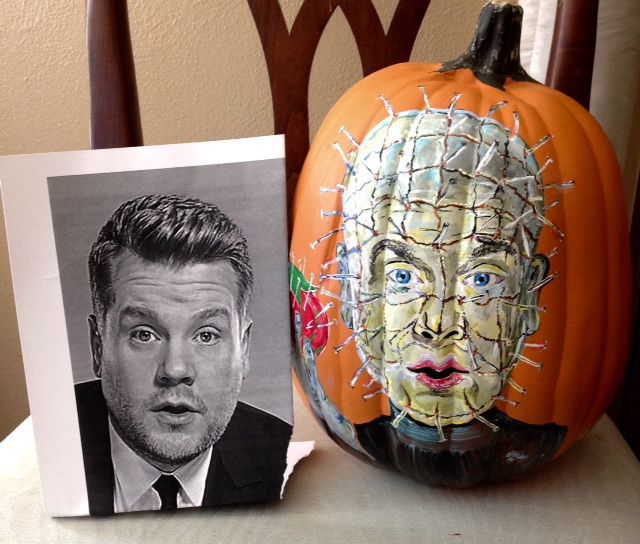 Brenda Schoenherr-Thelen loves to create paintings (sometimes of celebrities' faces) on pumpkins.
She has run a home daycare for the last 28 years and has spent 16 years teaching painting and calligraphy to students of all ages at the Sioux City Art Center and is loving her space in the new Gilchrist Learning Center.
She is a mother of two boys in their 20s.
You can find her artwork on display at the Art Center and on her Facebook page.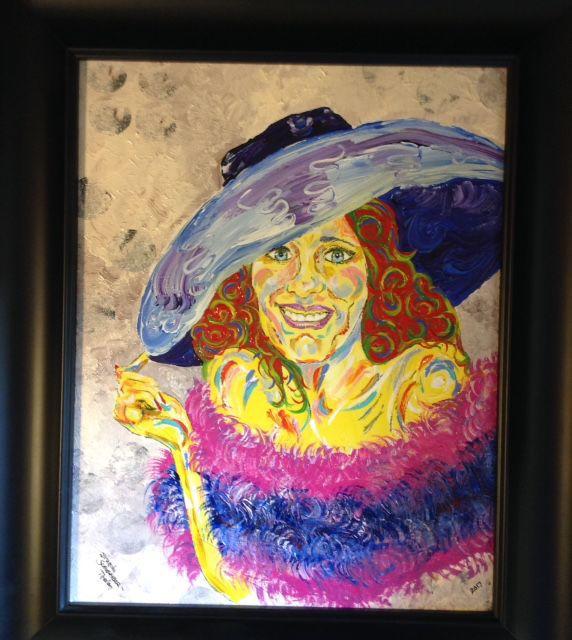 Weekender: Why did you decide to teach art at the Art Center?
Thelen: "Years ago a woman that worked here had seen some of my work and asked me if I would ever be interested in teaching a children's class. It just bloomed from there. I now teach kids and adults. Nothing is more self-fulfilling to me than when people leave here more confident in themselves and their art."
Weekender: When, how and why did you start creating art?
Thelen: "As a child I was blessed. I started drawing and painting. My parents could tell there was a talent, so could my grandma and uncle on my mother's side. My uncle is a cartoonist and my grandma was an artist, but she was an introvert and wouldn't leave the house. I'm glad I didn't get the introvert side...oh boy."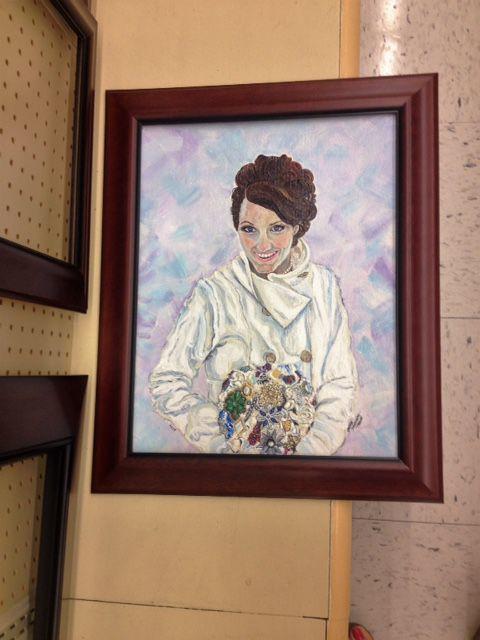 Weekender: Who are some of your biggest artistic influences?
Thelen: "My grandma and uncle. I also had two mentors. Nan Wilson from Briar Cliff was my boss here for years and was a huge mentor for me. Mick McGinty was another mentor. He struck it big with Coca-Cola's polar bears. He has also done a cover for MAD Magazine and has done covers for video games. He started from nothing and now he's big-time."
Weekender: What in life inspires you to create?
Thelen: "Anything beautiful. I ride my bike almost every day and I'll see a stone wall with moss, a cracked brick or any type of wildlife...even an elderly couple sitting on a porch...anything."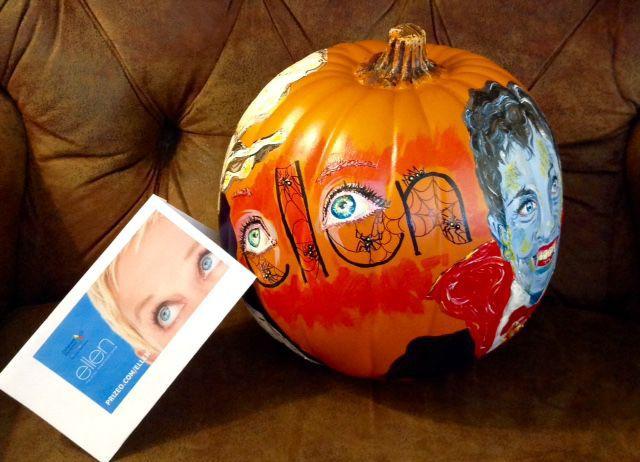 Weekender: What are your favorite mediums to work with?
Thelen: "I was taught in '76 when I was at Heelan. I learned with oil paints. Oil paint tends to smear and smudge easily. I then found the world of acrylic, which dries much faster, and made the switch. It was the right choice for me. I never went back to oils."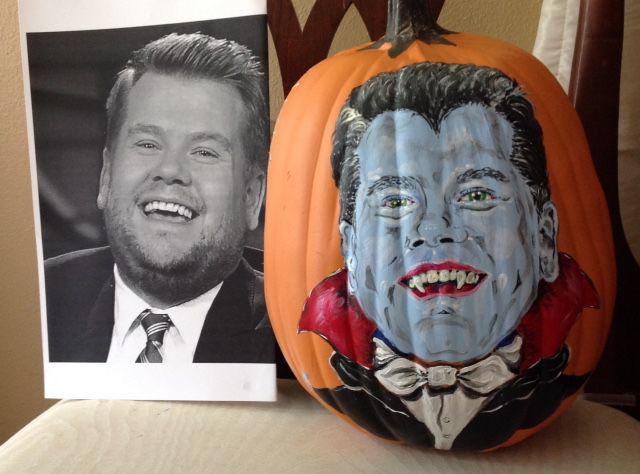 Weekender: What compels you to create?
Thelen: "Some days I wake up and I have to paint. Other days I don't want to touch it. I can't force myself. One year I took on too many consignment paintings during Christmas, and I'll never do that again. If I'm totally blank, I can't just sit down and do it. If the creative force isn't behind me, I get up and walk away."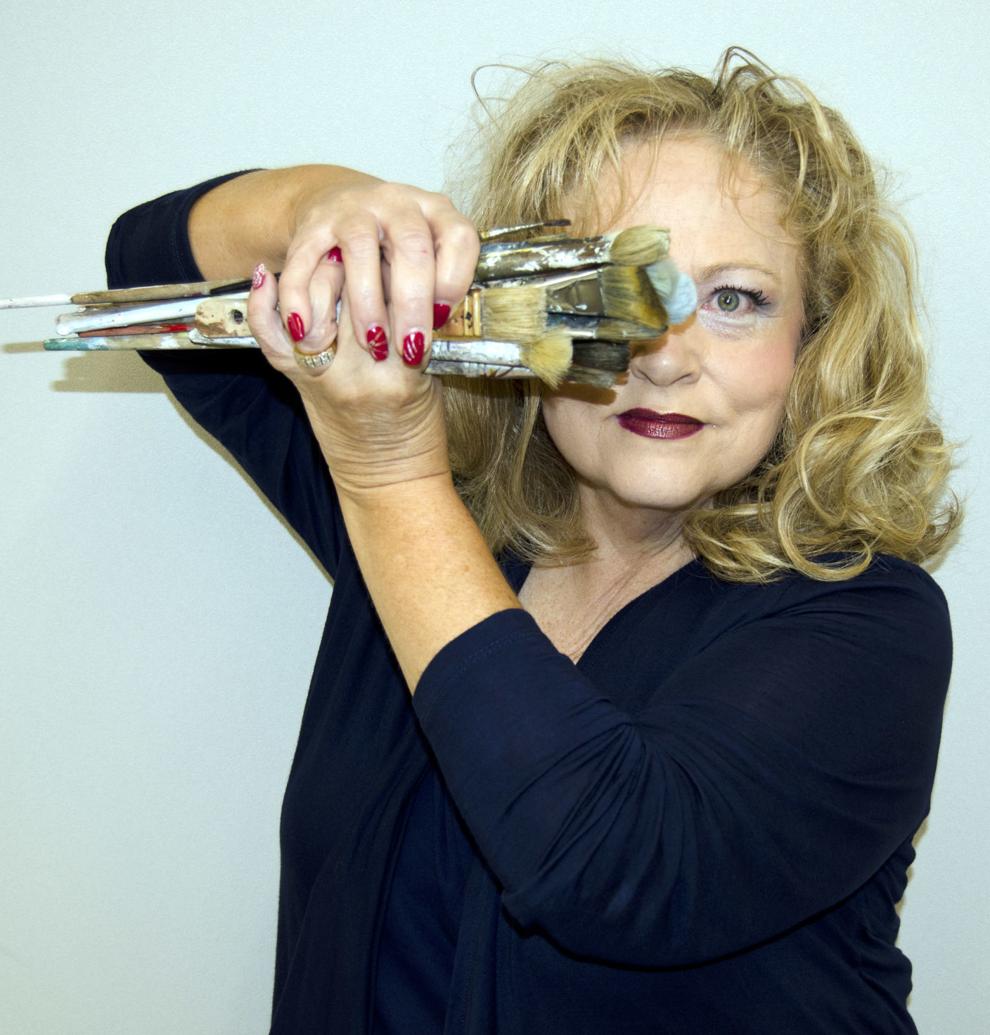 Weekender: Tell us about your celebrity pumpkins and having your work featured on national television.
Thelen: "Just to have those pumpkins on national TV and to be able to put that on my resume was awesome. When I paint a portrait, it comes really hard to me. It isn't easy to get the eyes, nose, mouth and head-shape right, so when I do paint something that people recognize like Jimmy Fallon as Dracula, I feel really good. I once tried to paint Trump on a pumpkin and it came out looking like Tom Cruise. I then repainted it to look like Trump. Franken-Trump is what I called it."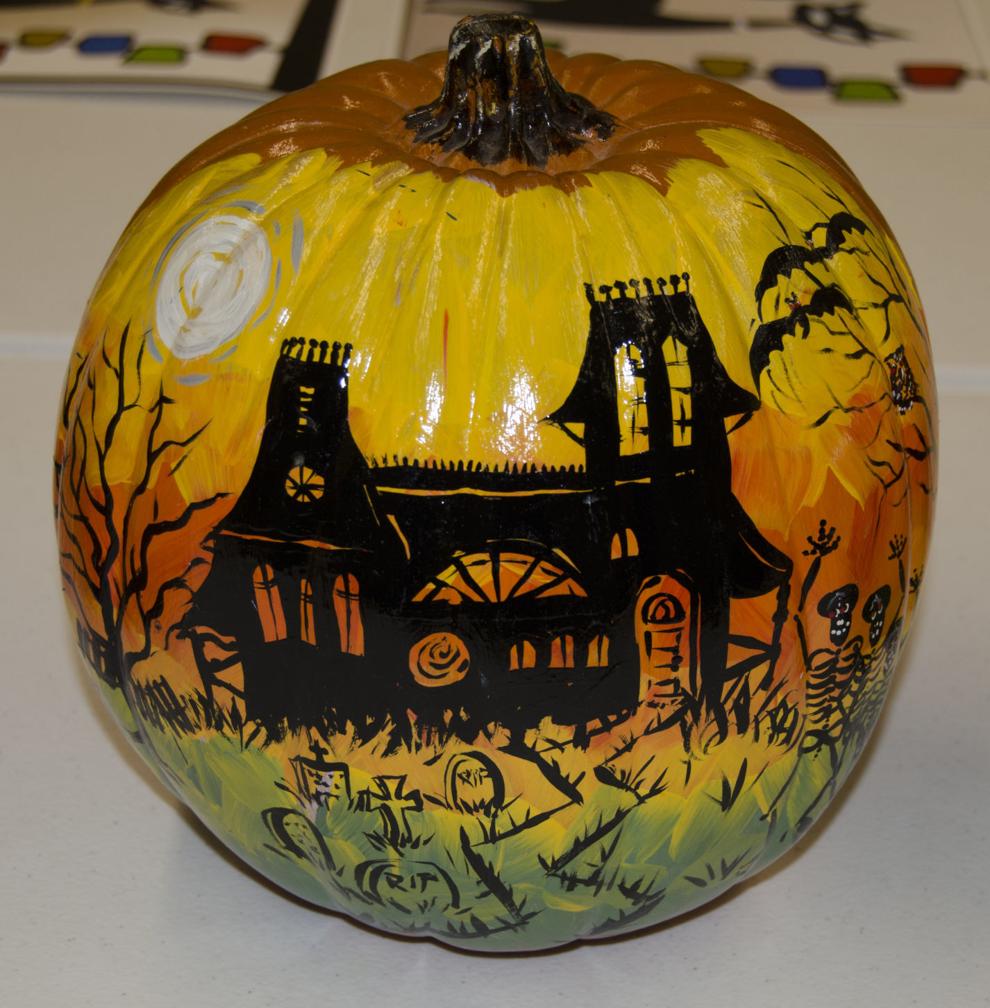 Weekender: Why did you start using pumpkins and how did you feel when they went bad? (She now uses artificial pumpkins, but started with real ones.)
Thelen: "It's like when a woman decorates a birthday cake for hours and somebody cuts it and eats it, then it's gone. That's exactly how I felt when the pumpkins would rot. That's why I take pictures of everything. With these new artificial pumpkins, I can keep them forever."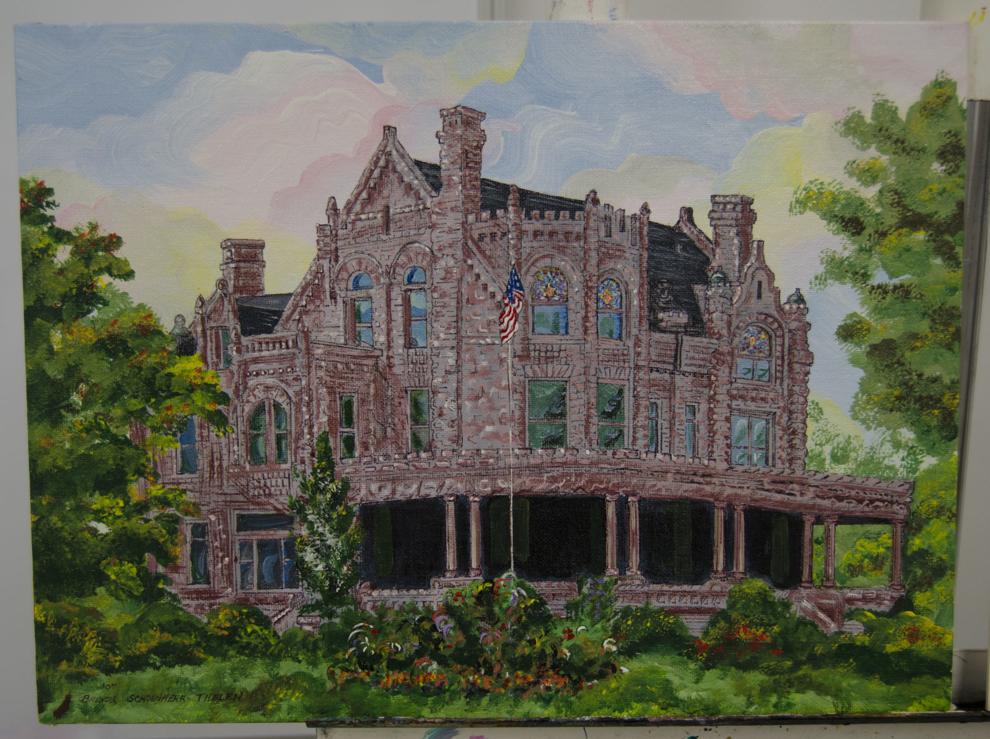 Weekender: What is your artistic process?
Thelen: "A lot of people see it in their head in the beginning and put it down. A lot of times I'll have something in my head, but as I keep working, I build it from there. I start with a white gesso and build it from that."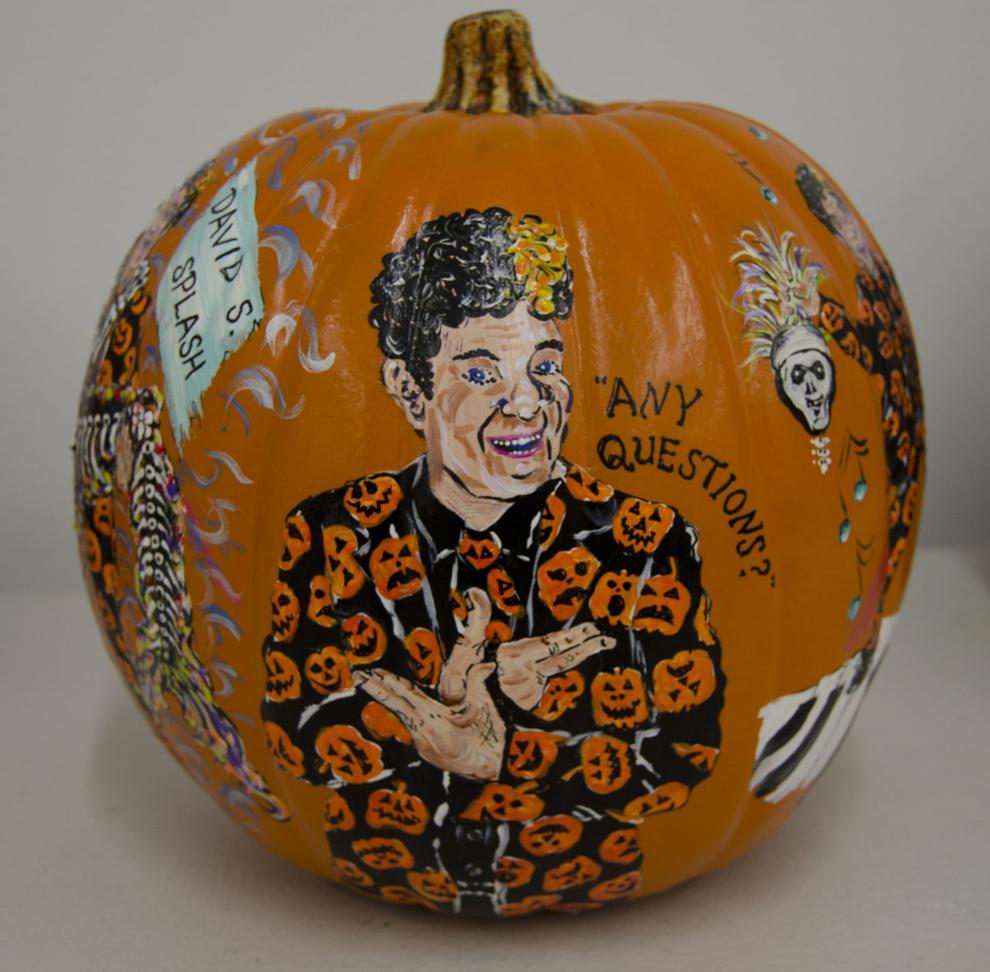 Weekender: What do you think defines art?
Thelen: "To me, it is the feeling someone gets while looking at a piece. It is there to provoke an emotion. If I look at someone's photography or hear them sing or see their painting and it brings tears to my eyes or makes me laugh, that artist has nailed it."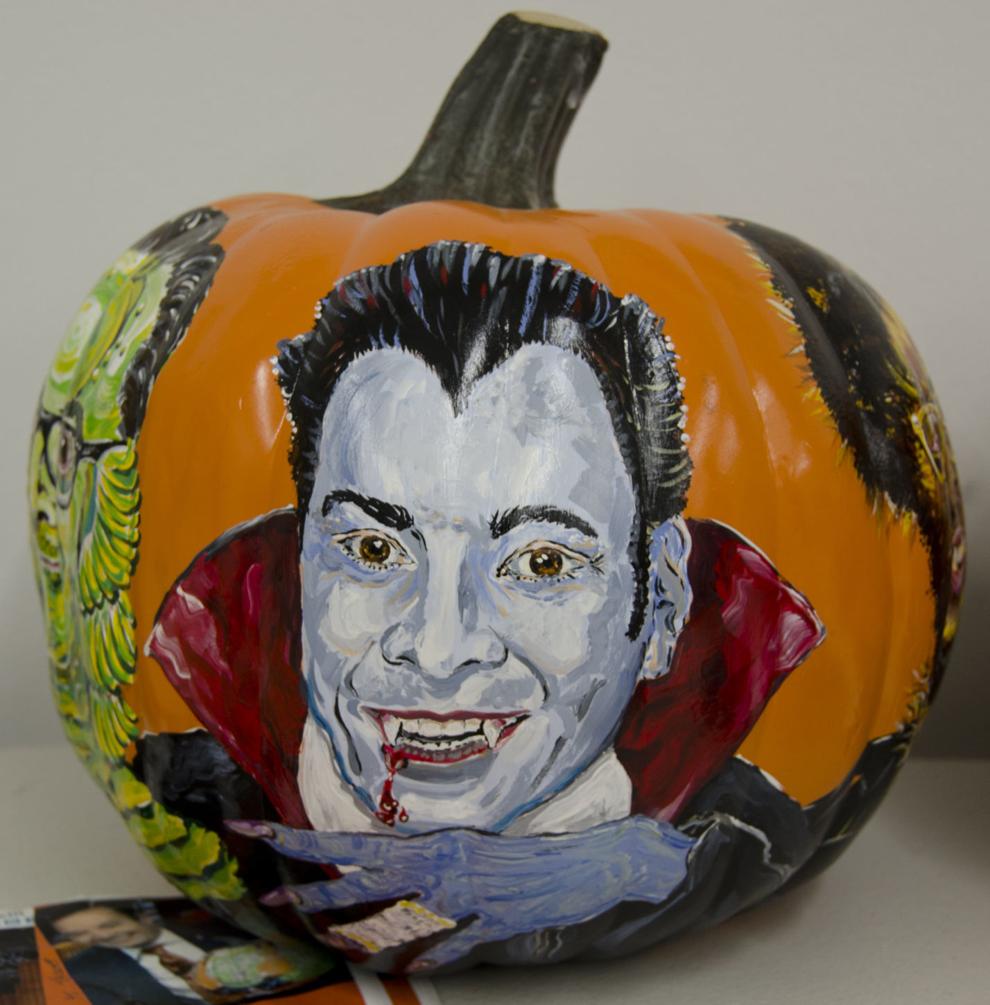 Weekender: What's your ultimate goal in the art world?
Thelen: "Someday when I'm dead and gone, my grandchildren will have it all...I have no grandkids. I always tell my kids there is no rush...I was 30 before I had kids. You have to be ready."