Debra Knealing is an artist who specializes in amazing fantasy-themed oil paintings.
She studied art at Briar Cliff University, where her husband Todd works as the dean.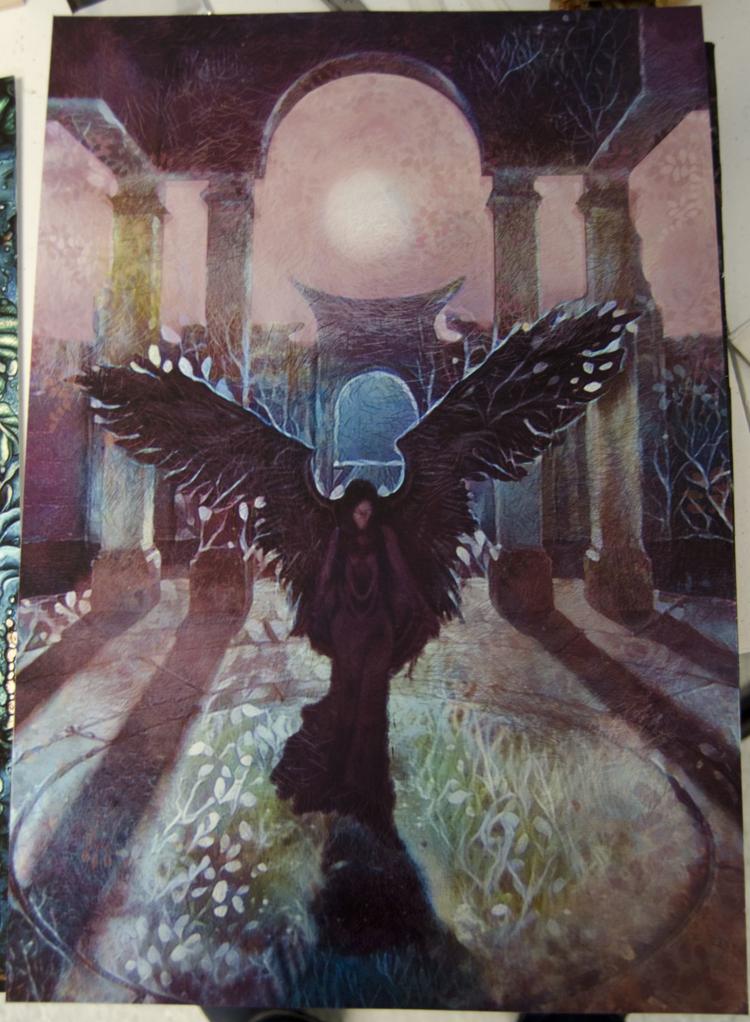 Knealing was also the bassist of the Southern California rock band Phantom Blue.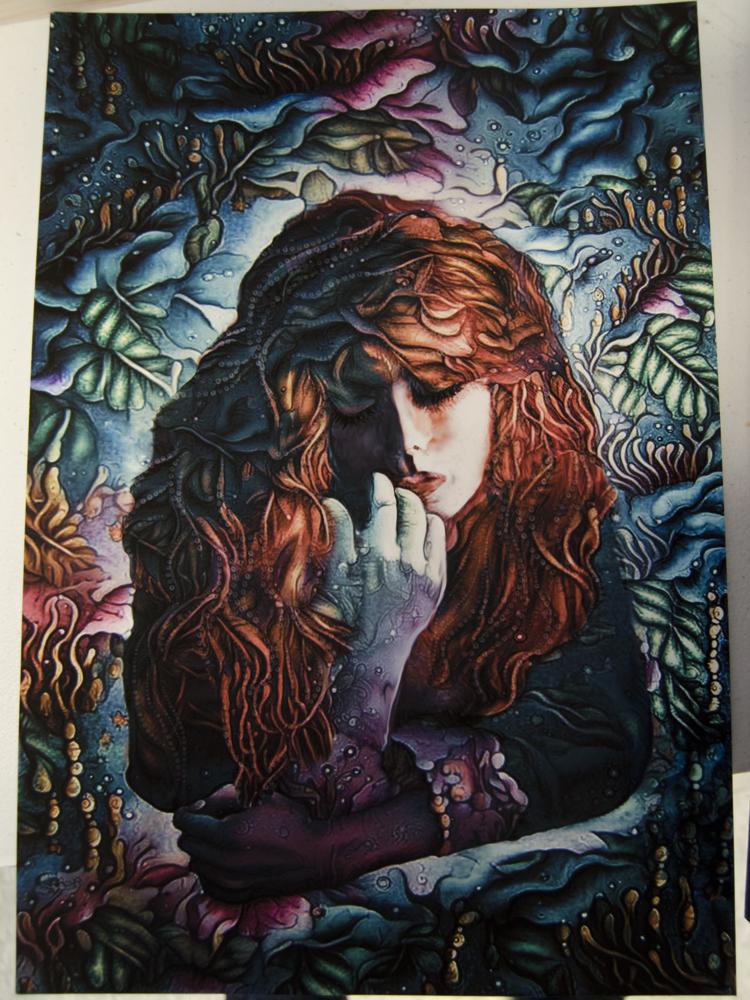 Weekender: When and how did you get into creating art?
Knealing: "When I was a kid I doodled on notebooks. I drew ponies and Indian princesses and things. This was in the 70s, so album rock and fantasy books abounded…Frank Frazetta and all of that. I started doing paintings. A lot of my friends would ask if I would paint album covers for them. I did that, but then my focus went to music."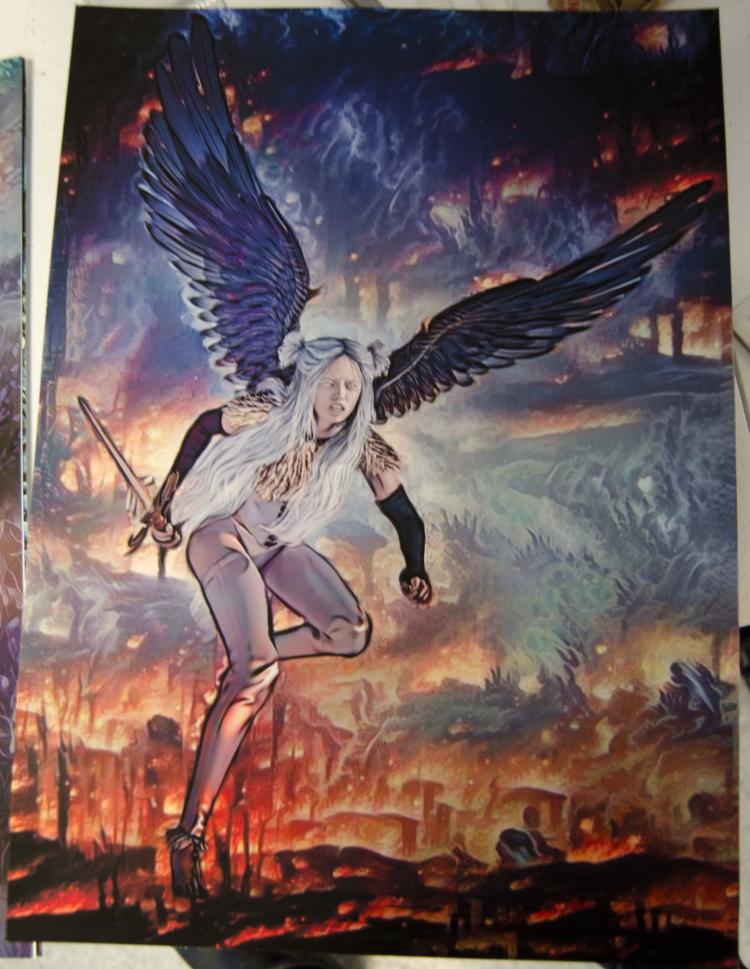 Weekender: What are your favorite mediums to work with?
Knealing: "Oil is my love. There is a surprise in it. I don't know how to explain it if you haven't felt it, but it has its own mind. There is a richness to it. As you can see, a lot of my work has digital beginnings. That came about because when I got to LA and was playing music, I had to make a real living. I became a draftsman, then I became a designer. Eventually I was doing CAD and Photoshop. I have 25 years of 3D animation experience. When I got back to art I felt like I had all these tools that I could utilize. Stuff that I learned digitally, I apply to my other work and vice versa."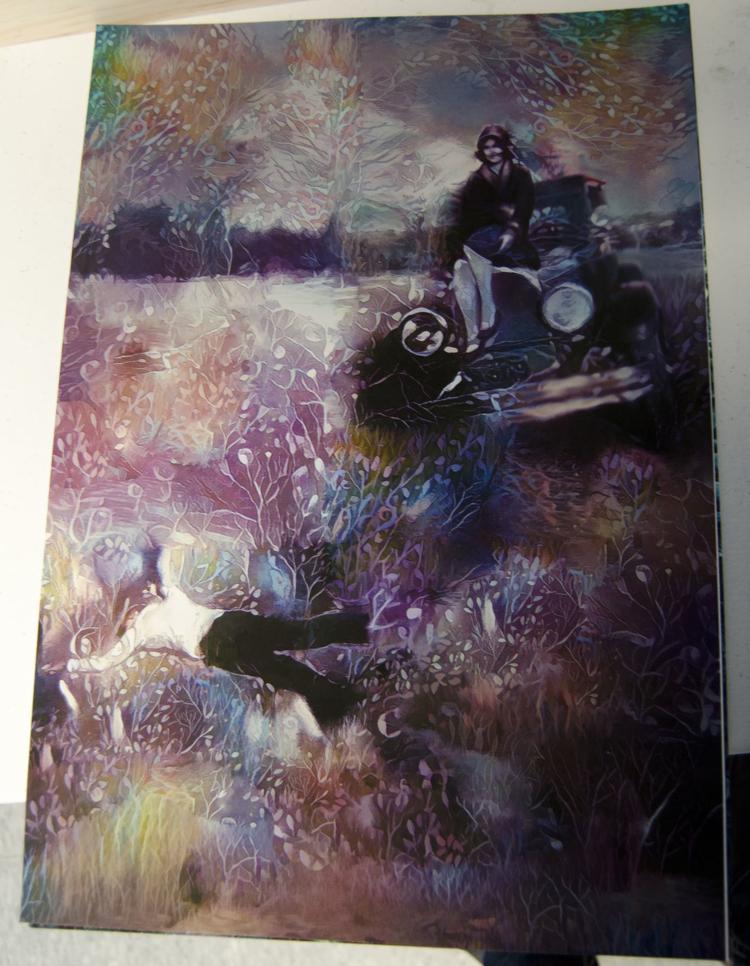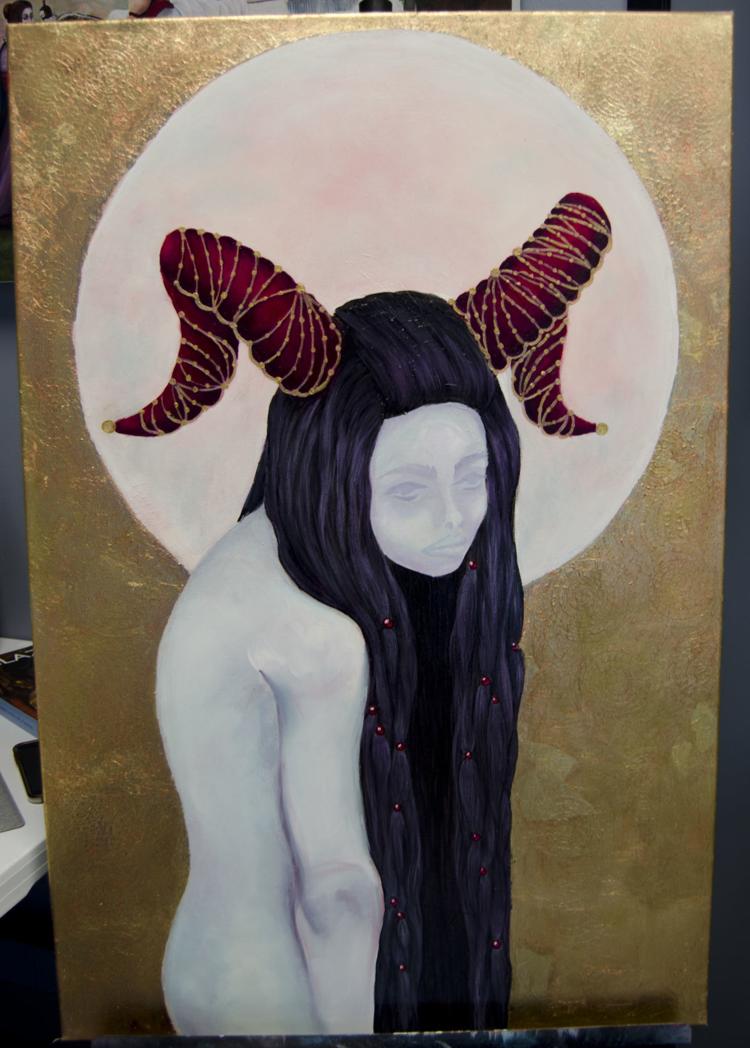 Weekender: Who are some of your artistic influences?
Knealing: "If I had to pick one traditional person, it would be Andrew Wyeth. Some more modern artists would be Anne Bachelier, Andy Kehoe…also fantasy artists like Brom and Dehrme. I also enjoy works by Grant Morrison and Alan Moore."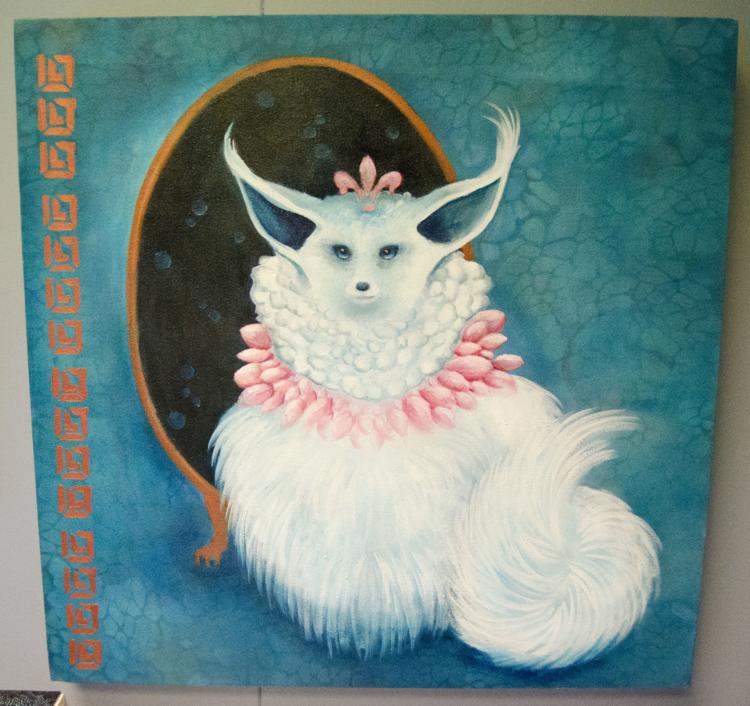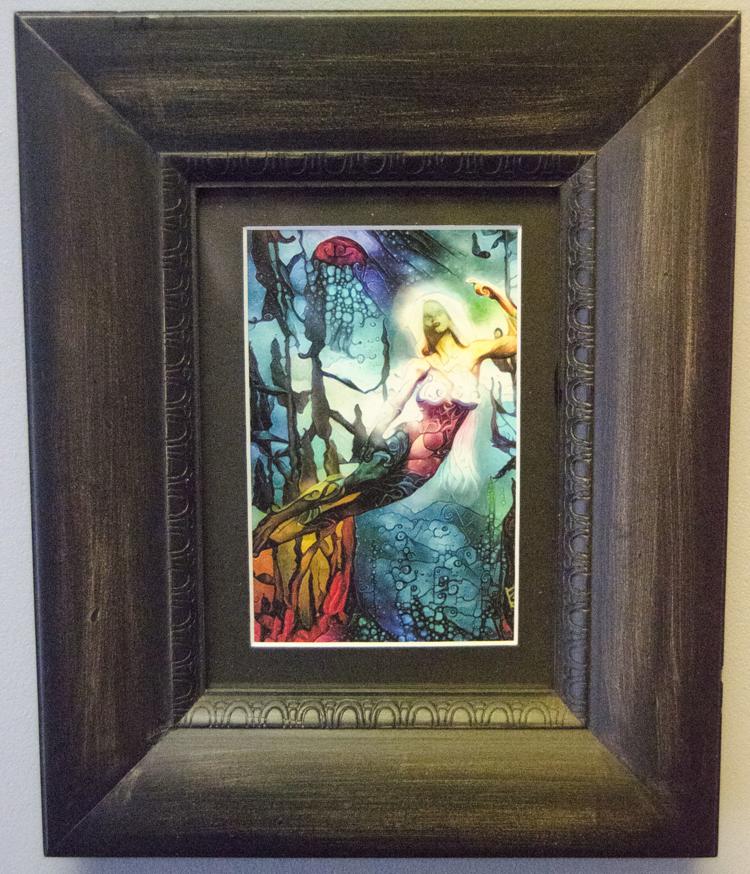 Weekender: What in life inspires you to create?
Knealing: "So you are going to ask why I'm an artist? I think that human beings are story-tellers…all of us. I think we do it in different ways, and I think it is so important. It's one of the first things we did after we climbed down off of the trees. We found places to sleep and things to eat, and then we drew on the walls so we didn't feel isolated and alone. I think art, in a way, is magic. It is the act of creation. If I can do good enough art and tap into something real, I can change things around me. I can change lives and even the perception of reality for some ideas. That's magic."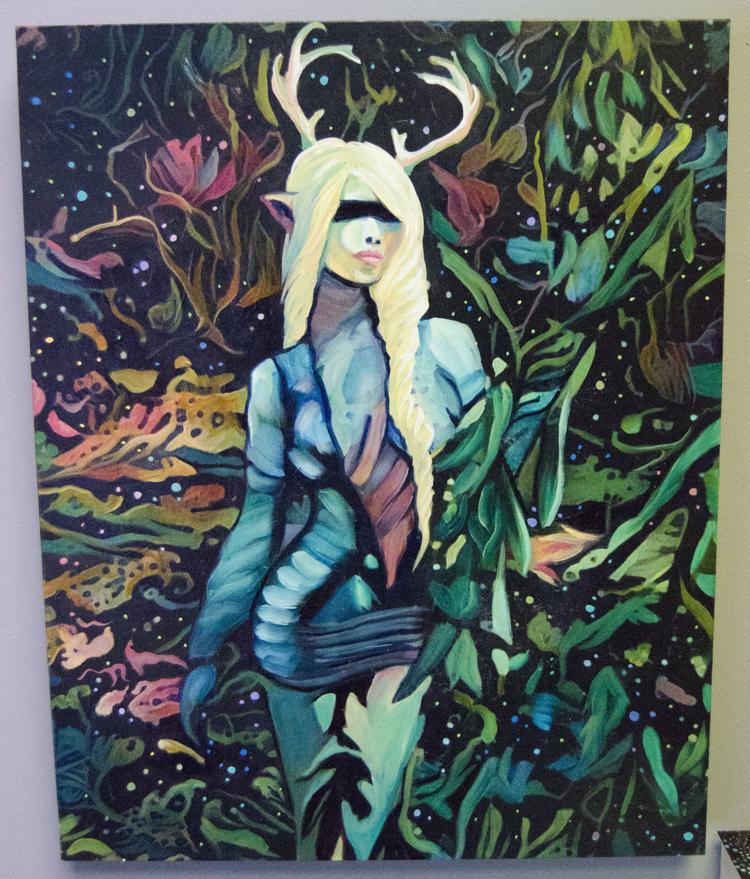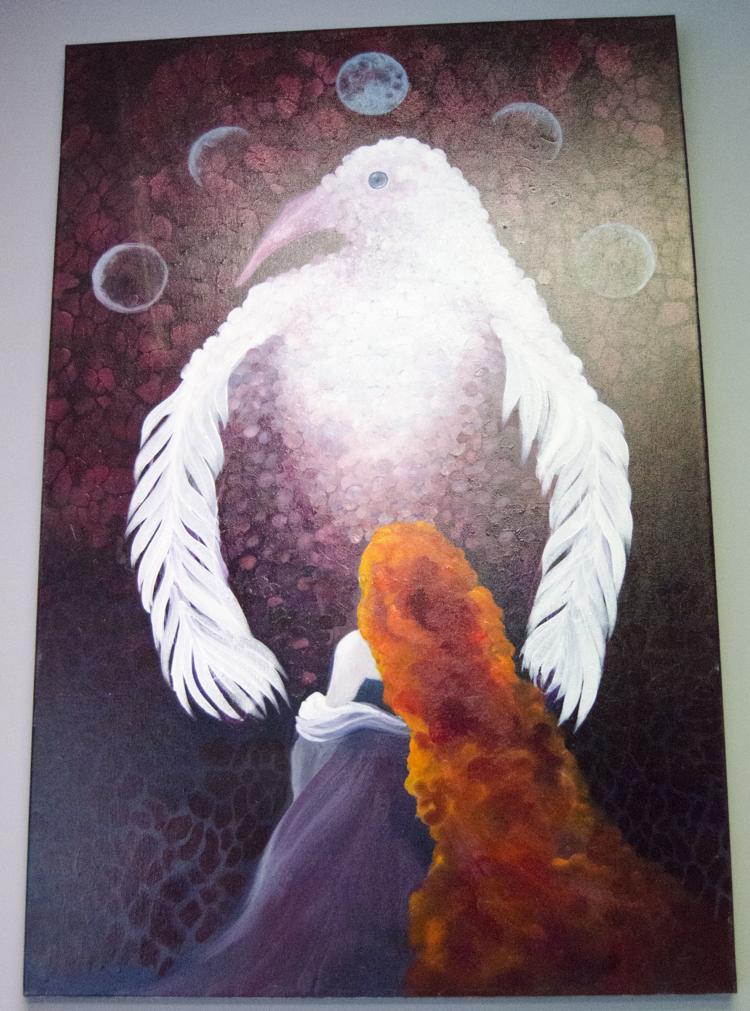 You have free articles remaining.
Weekender: What attracts you to subjects of fantasy.
Knealing: "When I'm telling stories, I like to not have boundaries. I'm fascinated with people. I want to explore the parts of people that aren't seen. Lately I have been slapping horns on the subjects of my creation. It's about saying there is something more about this person than you can even see in the portrait. There is an otherworldly thing to them that cannot be conveyed in any other way."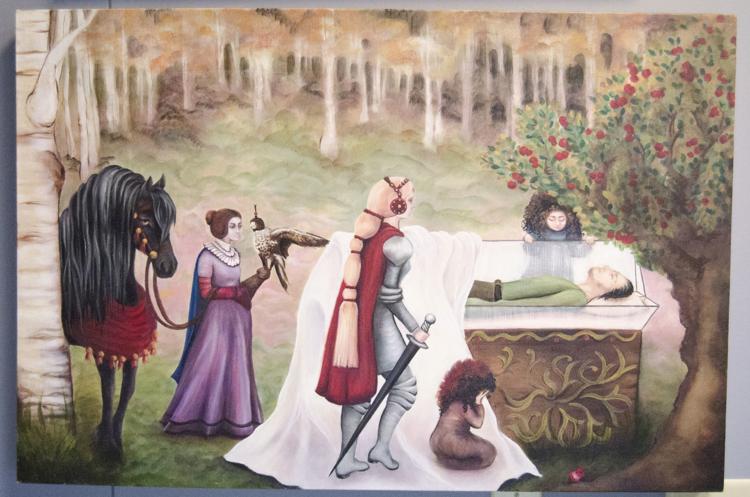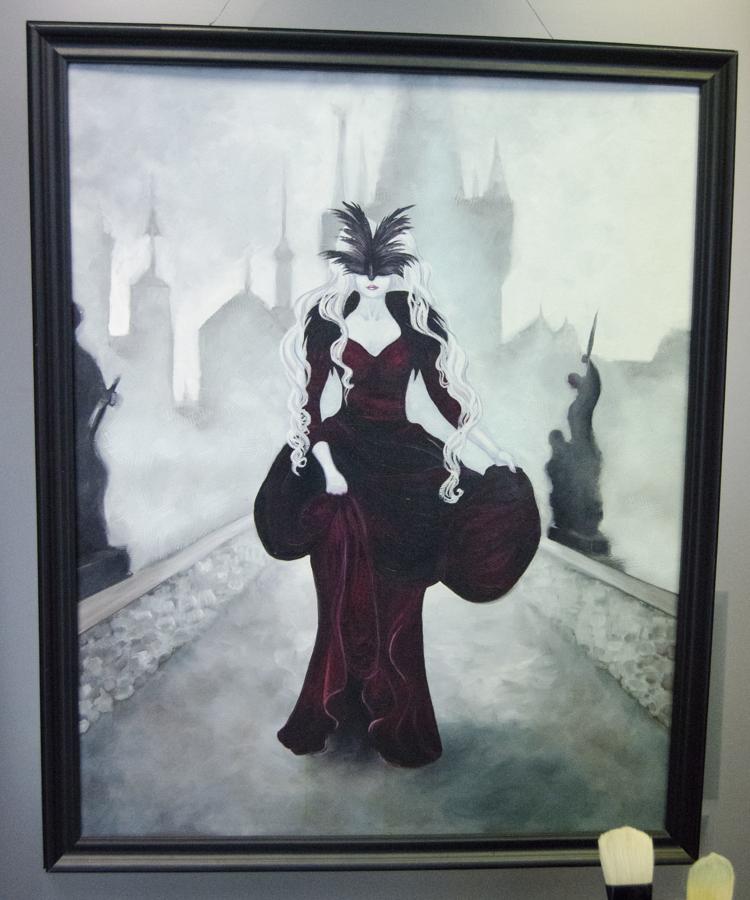 Weekender: What is your creative process?
Knealing: "Sometimes I have a theme and I explore an idea. For instance I have been working on a series of my latest pieces that are about domestic abuse. I tried to think of a way to take my art to the next level. I believe artists are shamans in a way. We are more driven than most people are to look at the world."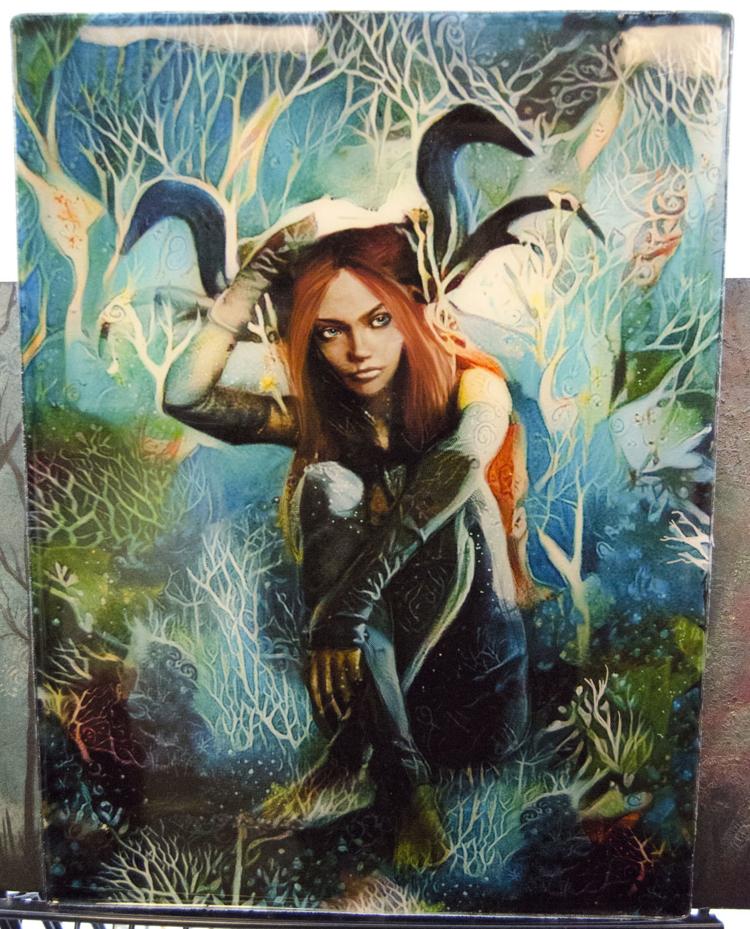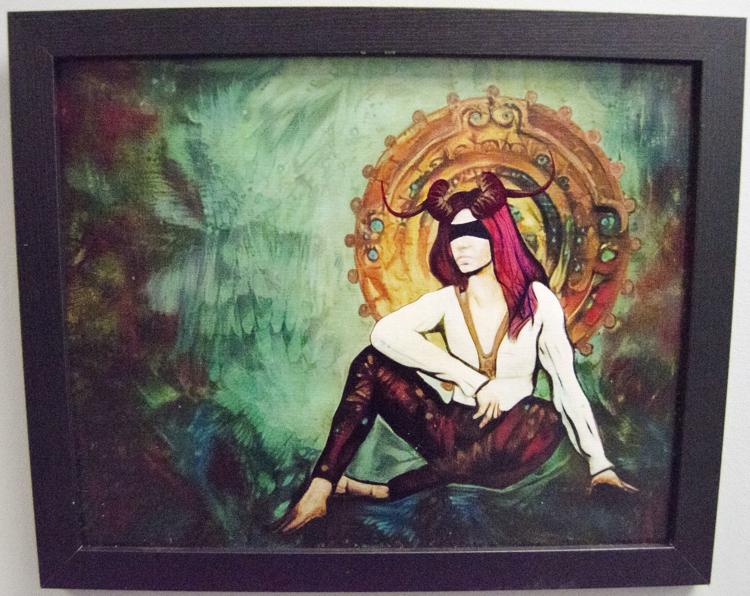 Weekender: How do different emotions affect your art?
Knealing: "Art is meditative for me. I can come in the day after painting and remember the song that was playing the day before, when I was painting. I can remember exactly where my mind is. When you are dealing with heavy emotions like joy, or the darker emotions, it is kind of cathartic. Sometimes you will go through a dark phase and your ideas will come out dark. Sometimes you can be more fun and silly. As a shaman, you are a filter on the world. When I paint an apple when I'm happy, by the very nature of it, it will look different than an apple I made when I was sad."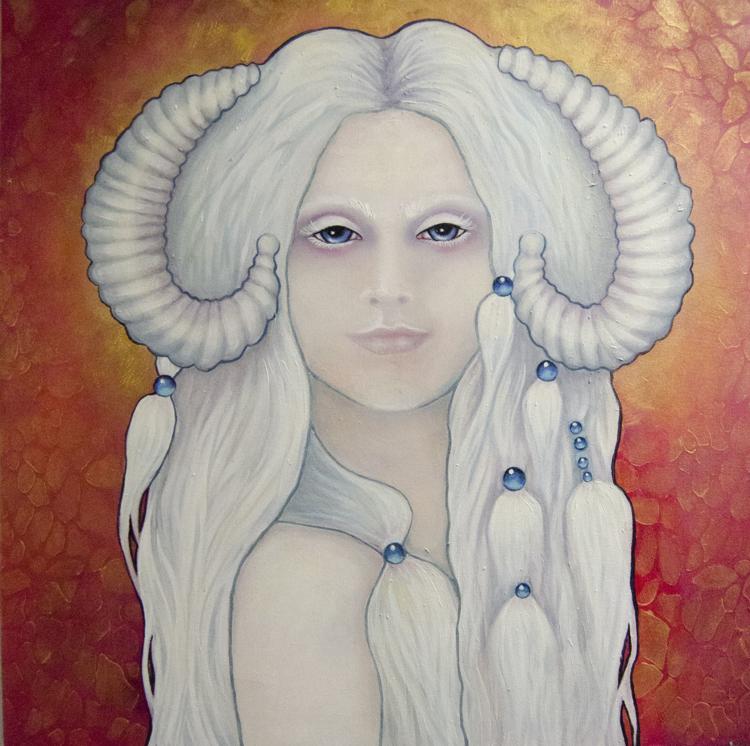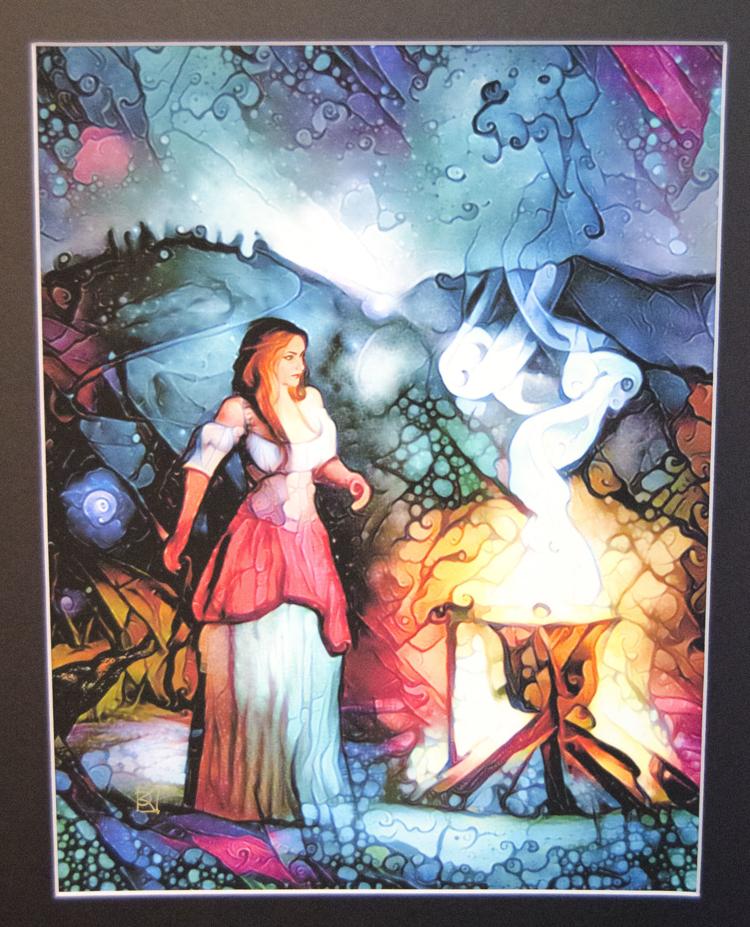 Weekender: When you first started selling originals, was it hard letting go of them? Is the feeling different now?
Knealing: "It is. I handle it by making some of my paintings more expensive than others. If I don't want to get rid of them, I'll put a higher price on them and figure someone will buy it. Van Gough, in his early years, charged a small amount for his work. He figured it would be better if his art was housed in more places than less. That has been my mindset. It might be different if I was a starving artist trying to support myself. I would much rather leave behind a whole bunch of paintings that people can have than sell the work for a lot of money. On a related note, I want you to steal my art. I hope you love my art enough to make it yours. I want it to be your avatar. I want you to copy it and make it your own. I'd be happy to know I had enough of an influence for people to incorporate my art into their own work somehow."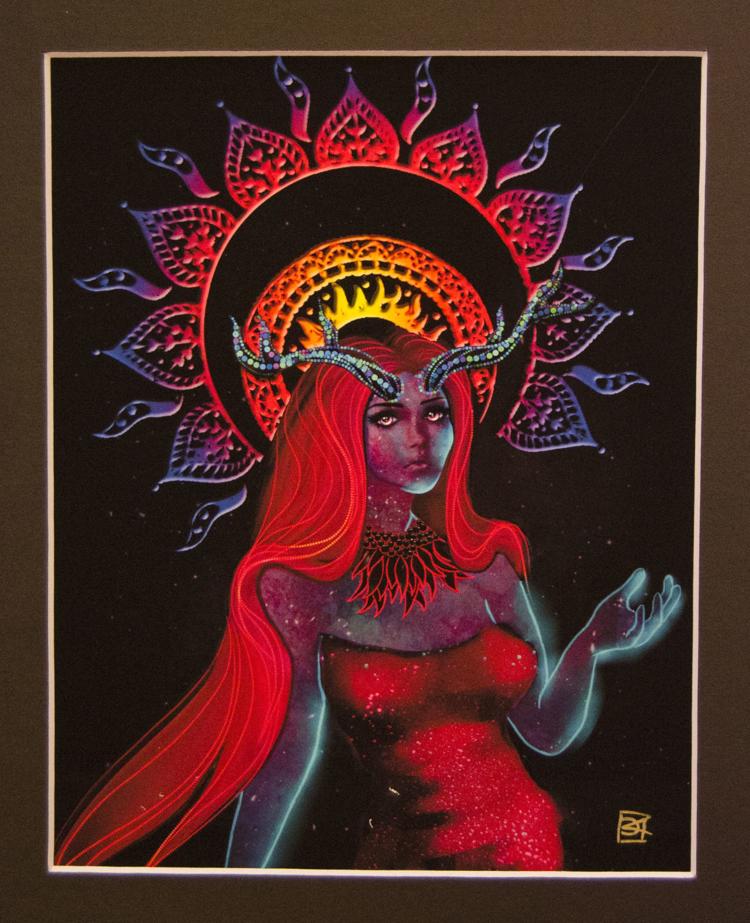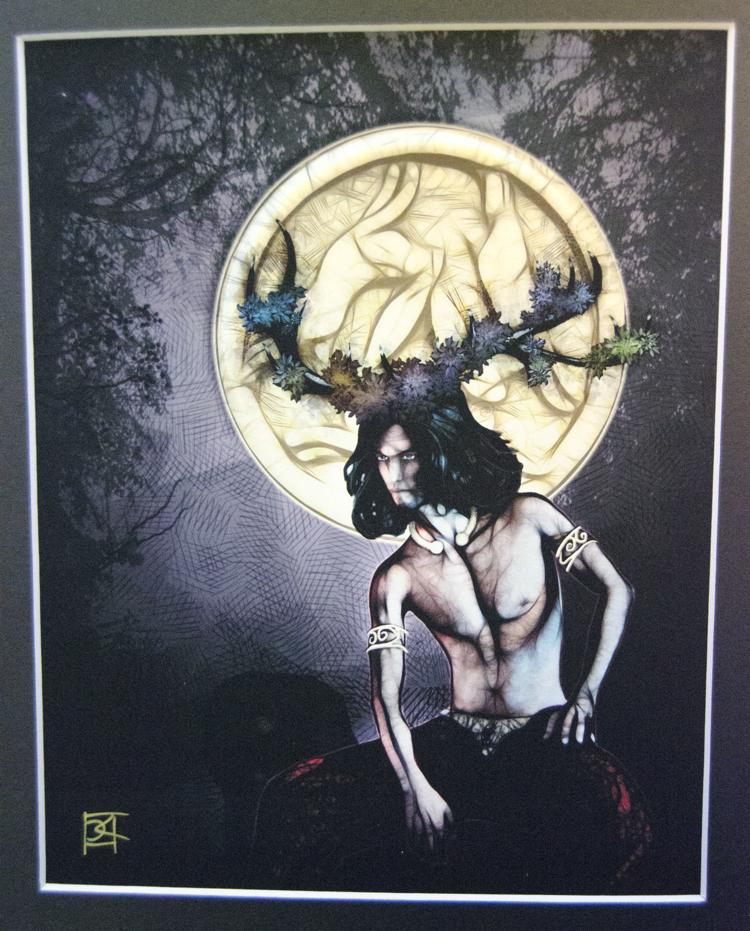 Weekender: Why did you choose to move to Sioux City from Los Angeles?
Knealing: "I moved here with my husband. He came here to teach at Briar Cliff University. He is now the Dean of the school. In Los Angeles there are a lot of people chasing their dreams. Lots of talented people move there. I know that when I was doing music, the amount of competition was crazy. You lost sight of art for art's sake. I feel I can do art here with less pressure. On the other hand, my art would be more accepted on the coast. People here don't tend to buy a lot of art like mine."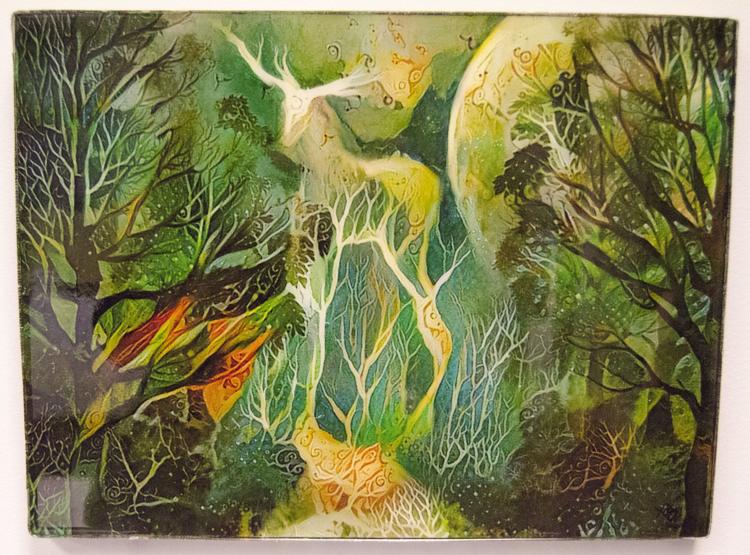 Weekender: What is your ultimate goal in the world of art?
Knealing: "It is similar to something I learned while playing music. In the end I just wanted to play music that made me happy and made people happy when they heard it. Anything that happened other than that was incidental. I'd like to be a better artist. There are lots of ideas I have that I haven't been able to articulate yet."