For those with serious medical conditions natural medications can be the way to go, so with MedPharm, a medicinal cannabis dispensary with locations in Des Moines and Sioux City, Iowa, patients can finally get some relief.
What The Weekender knew going in was  CBD (cannabidiol) oils are medicinally legal in Iowa. What we didn't know was that THC is also legal as long as it is under a certain percentage point. This means that MedPharm has products with both CBD and THC (tetrahydrocannabinol) to help relieve different symptoms and maladies.
Stephen Wilson, MedPharm's manager, got his start in the field of medicinal cannabis when he worked and ran a dispensary in Chicago just north of Wrigley Field.
"I really got to experience a fairly robust program," said Wilson. "There were a lot of patients with a wide variety of issues. We had a full spectrum of products; no THC cap, things like that.
"My wife is from Iowa, and we got the word that Iowa was going to have a producer and a dispensary, as well. They got in touch with me and it was kind of a no-brainer to be part of something that was on the cusp of being revolutionary in this state."
How did MedPharm start and what is the goal of the company that provides medication to remedy so many symptoms?
"MedPharm was initially conceived as a cannabis company that is going to take a unique approach to business, one that we haven't seen in the industry," said Wilson. "It is a very scientifically forward program. Our products are created with the latest scientific innovations. All of our dosing and our patient management protocols are state-of-the-art and based off the latest research.
"We have a spectrum of different formulations," said the dispensary's manager. "We have a 20:1, which is going to be your high CBD formulation. We have a Balance formulation which is 1:1. We have a Soothe which is 2:1 and a THC elevated Comfort line which is 1:20, so you will get a little more THC in that formulation."
There is a cap on how much THC is allowed in these medications, though, and that is 3 percent of the weight of the medication. If a standard a standard capsule weighs 667 milligrams, then there can be up to 20 milligrams of THC in it.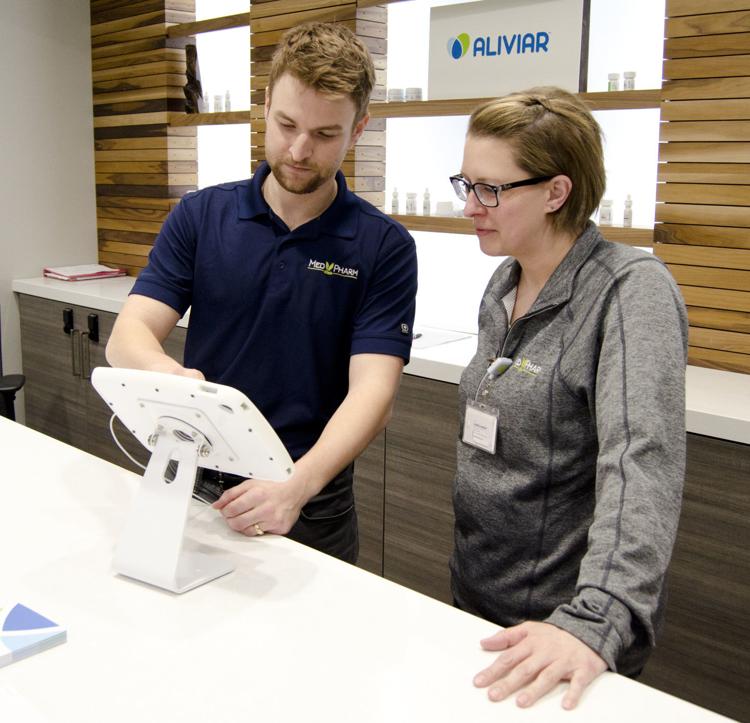 "With the 3 percent cap we aren't going to be able to offer our THC products in the form of vaporizing," said Wilson. "The size of the cartridge to fit that three percent of THC would just be uneconomical. That is where people get tripped up and confused. We do have THC forward products and I've seen a lot of patients have success with them."
Unfortunately for all the recreational users, these products will probably not be able to get them where they want to be due to the fact they are probably used to things with a much higher percent of THC.
Not just anyone can come into the store and purchase the products they offer. First you need a prescription, and for one of those you need a doctor who is willing to write one. You can visit the Department of Public Health's website to get more information on what doctors participate in the program. Some of the issues that can get you medicinal cannabis include cancer, HIV/AIDS, Parkinson's, epilepsy and even post-traumatic stress disorder. The medications can relieve seizures and treat pain.
The medications come in several different forms for differing applications.
"We currently have tinctures, creams and capsules," said Wilson. "We are hoping for vaporization by summertime; it is a faster method of consumption. Patients in need of fast pain relief will get a lot of benefit out of that."
Both the Sioux City and the Des Moines dispensaries have gained a lot of traction since they opened; Sioux City currently serves around 130 patients and the Des Moines dispensary serves around 700.
But where does their product come from?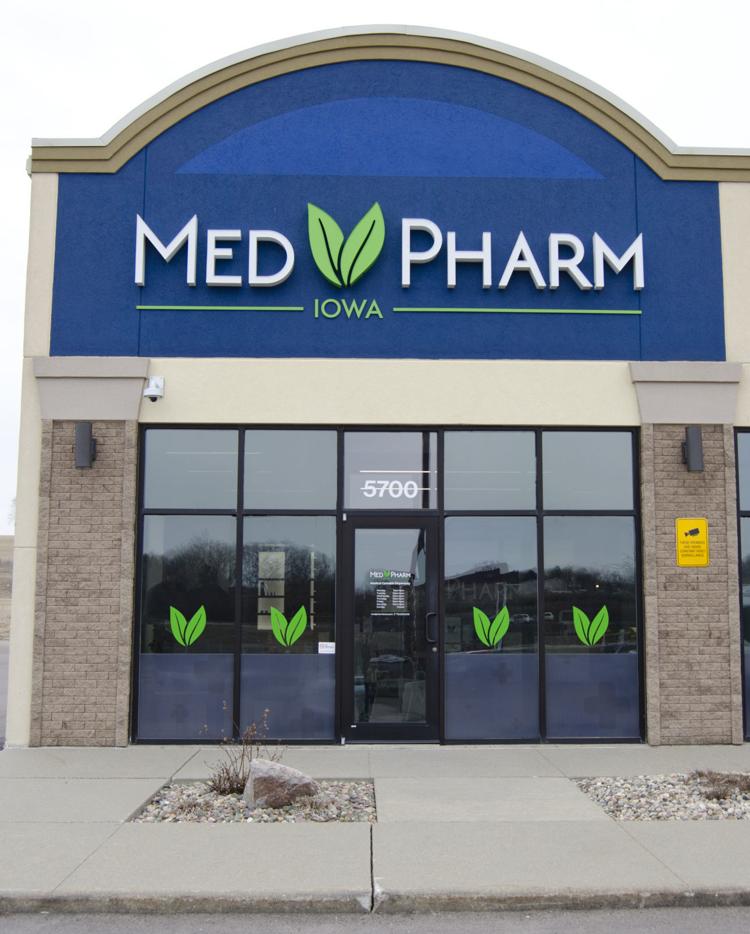 "In our Des Moines facility we have our mother plants," said Wilson. "We grow these plants over a couple weeks. Once they are done, they get processed and extracted using a super critical CO2 extraction process, so all of our products are extremely clean, which is not commonplace in the industry as a whole. Patients know exactly what they are getting.
"A patient of ours used to play the organ at her church. Because of her condition, she hasn't been able to play for quite some time. After using our product she has been able to go back to playing the organ during the Sunday services like she used to. Things like that are why we do what we do. We want to make sure our patients are living as pain free and as symptom free as possible."