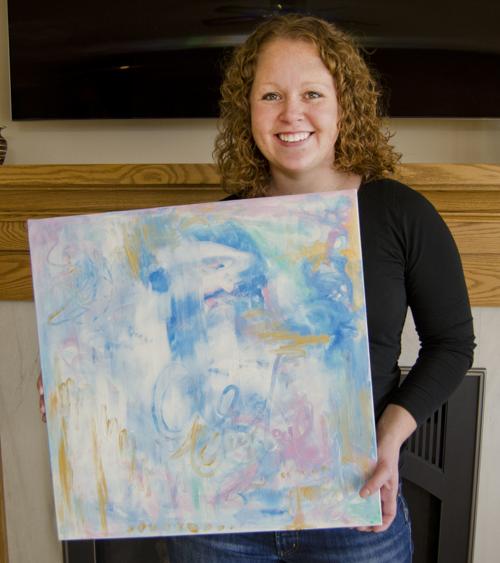 Amy Hoffman is a wife of five years, a mother of two (ages 3 and 1) and an artist who excels in abstract acrylic painting.
Hoffman's family lives in the country and farms livestock of many varieties.
She is also a yoga instructor and practices reiki and holistic healing at Amy Hoffman Healing.
Soon, you will be able to see displays of Hoffman's work in the Ho-Chunk Centre when the Art SUX Gallery opens its doors in December, as she will be one of the resident artists.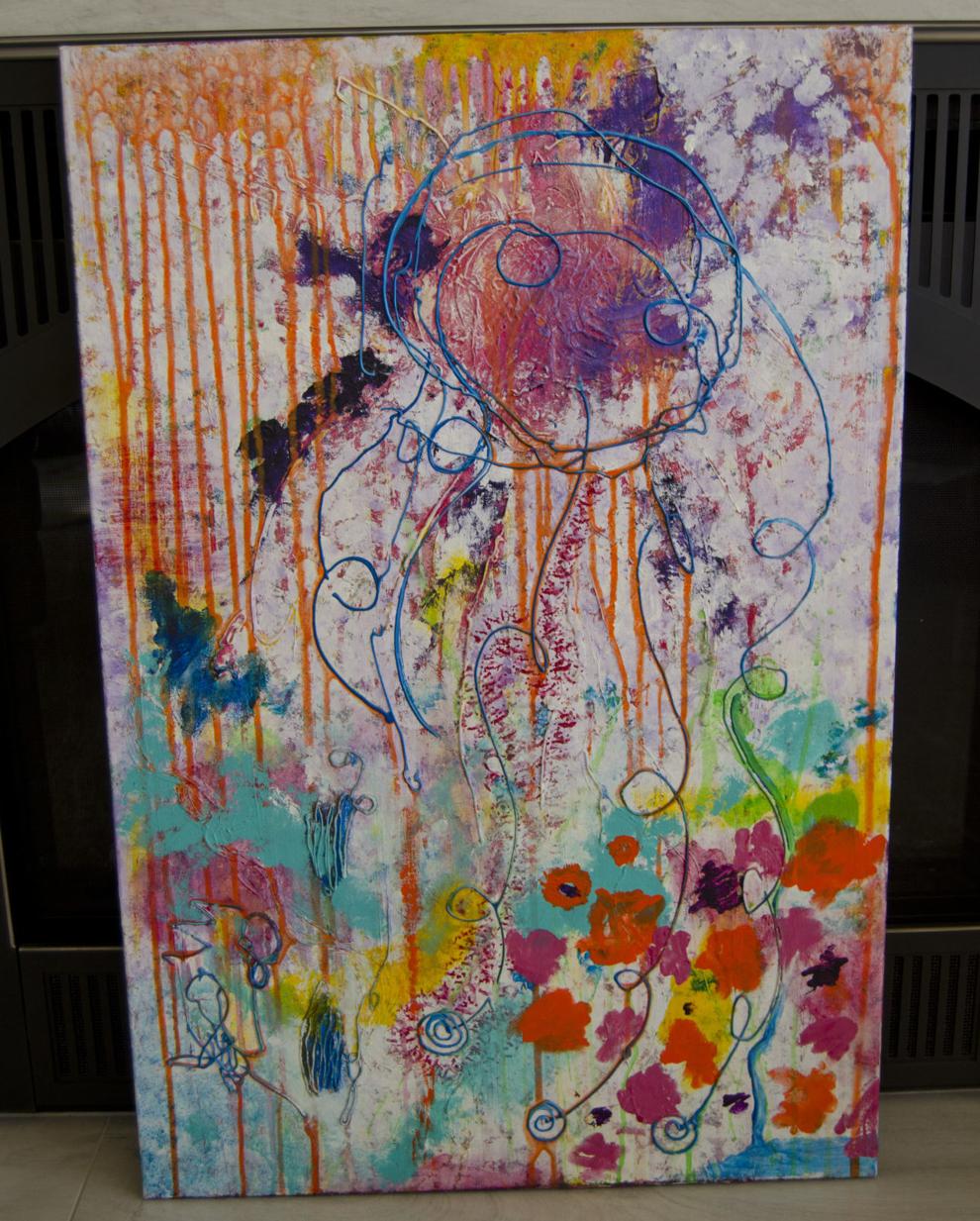 Weekender: When, how and why did you initially get into creating art?
Hoffman: "I went through a huge shift in my life. I broke up with my college boyfriend, I got really sick physically and emotionally, and hit rock-bottom. I moved back home with my parents in Sioux City. During that time, I took the time to heal myself. During that time, it had dawned on me that I had always wanted to be an artist, but I was scared and thought artists were special people. I was driving over the bridge by the riverfront and I had this epiphany. I figured anybody could be an artist; you just have to try. I faced my fears and ran with it. I found myself with that. I was able to embrace life again."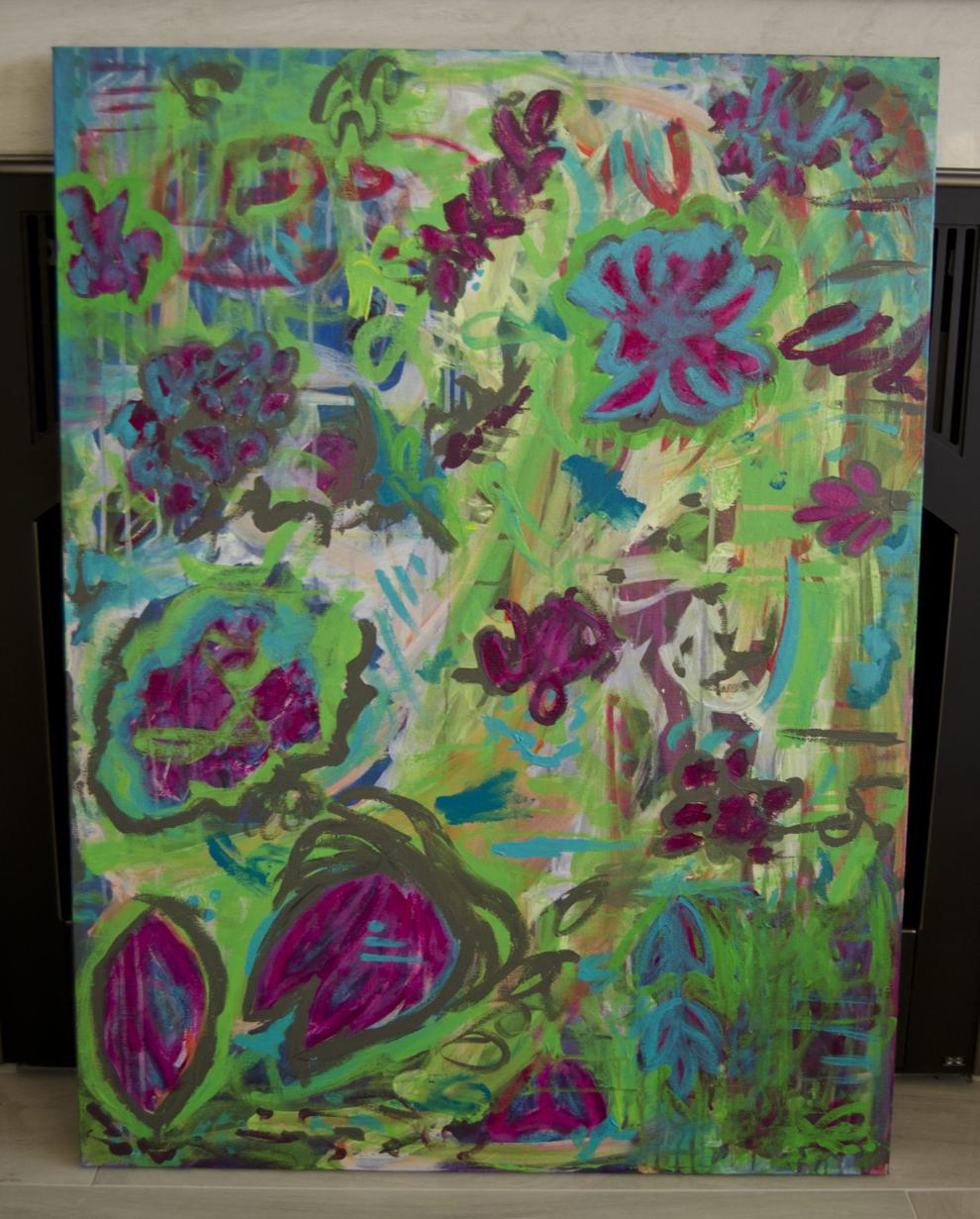 Weekender: Who are some of your artistic influences?
Hoffman: "Over the years, the most inspiring people I find are the local artists. They are very real people. They are living people, they have stories to tell and they are doing the work. There are a few people online that I follow that are a bit bigger on social media. Carrie Schmitt is one of those; she does flowers. Flora Bowley is another one I have learned some techniques from. As for locals, Amy Thompson has been a supportive role-model for me. Molly Pace with Soul Painting, I love seeing her stuff. Carrie Hubert; local people really inspire me."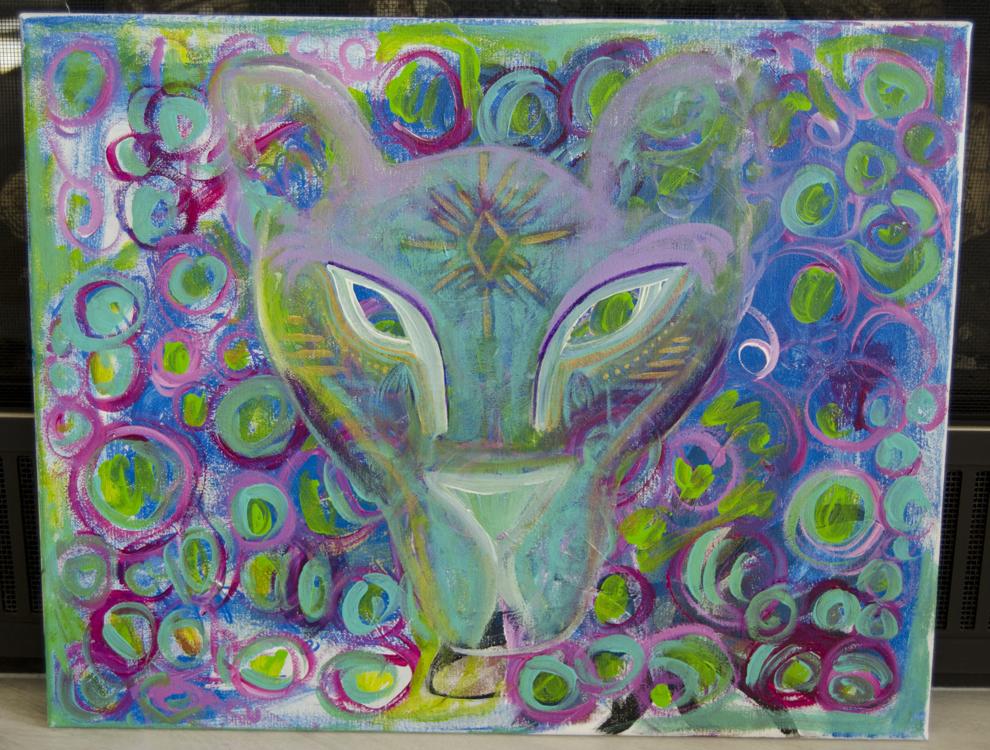 Weekender: What in life inspires you to create?
Hoffman: "Spirituality is my biggest inspiration. The human experience itself; the powerful emotions people go through. The challenging things people go through in life and are able to turn around into something positive. Those are the most powerful and inspiring things for me."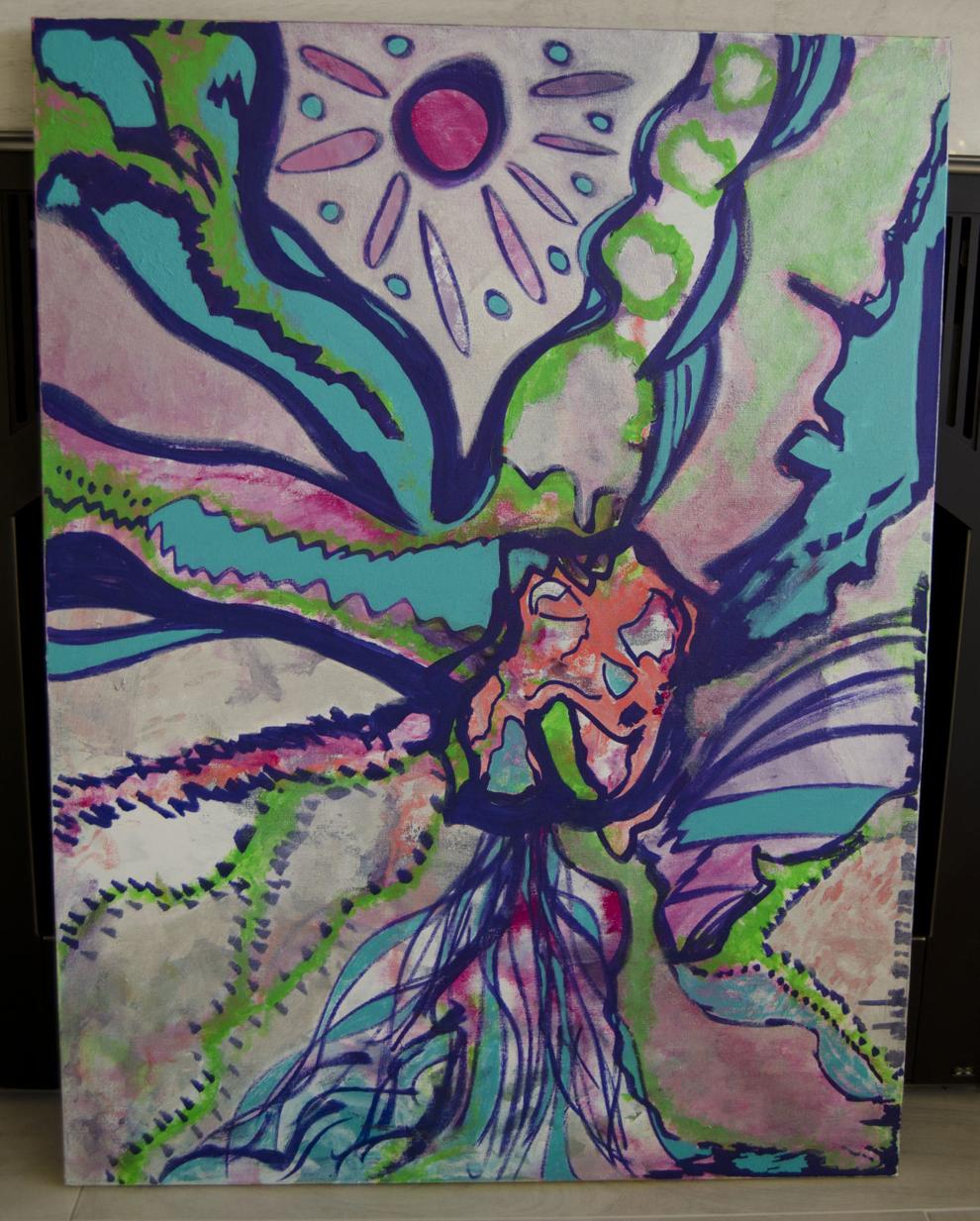 Weekender: What are some of your favorite mediums to use, and why?
Hoffman: "Acrylic because it dries fast. I used to do a lot of pen and Sharpie drawings when I had a little more free time. I dabbled in oil paints, but I'm impatient and oil dries very slowly. With acrylic, you can layer more; that's where my heart is at."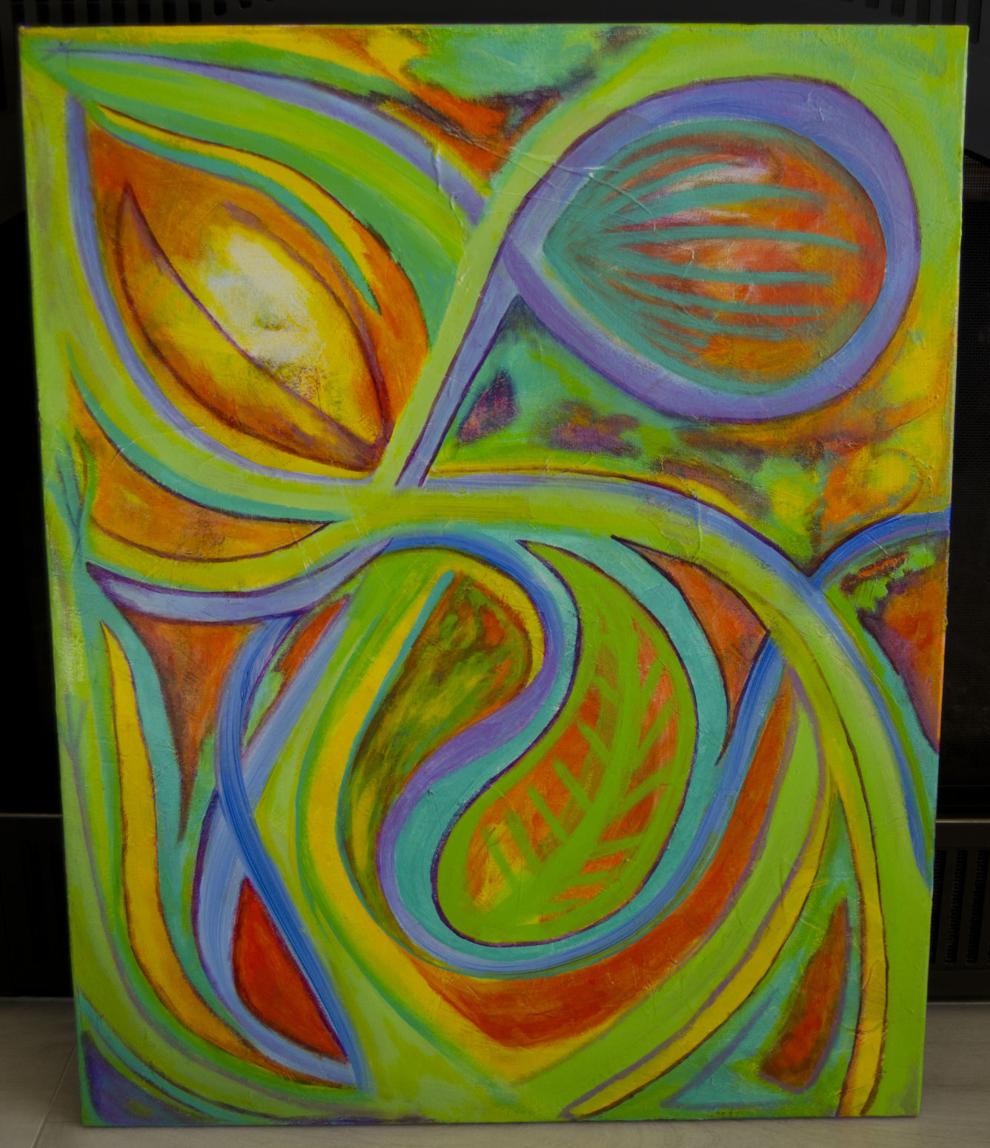 Weekender: Do you ever incorporate yoga/wellness into your art? How?
Hoffman: "Yes. This last year I took a creatively fit coaching program to try to figure out how to incorporate what I do as a yoga teacher and what I do as an artist and bring that to people. I did a couple classes where I taught some yoga moves and we painted afterward. A lot of my classes now, we will do meditations and then paint."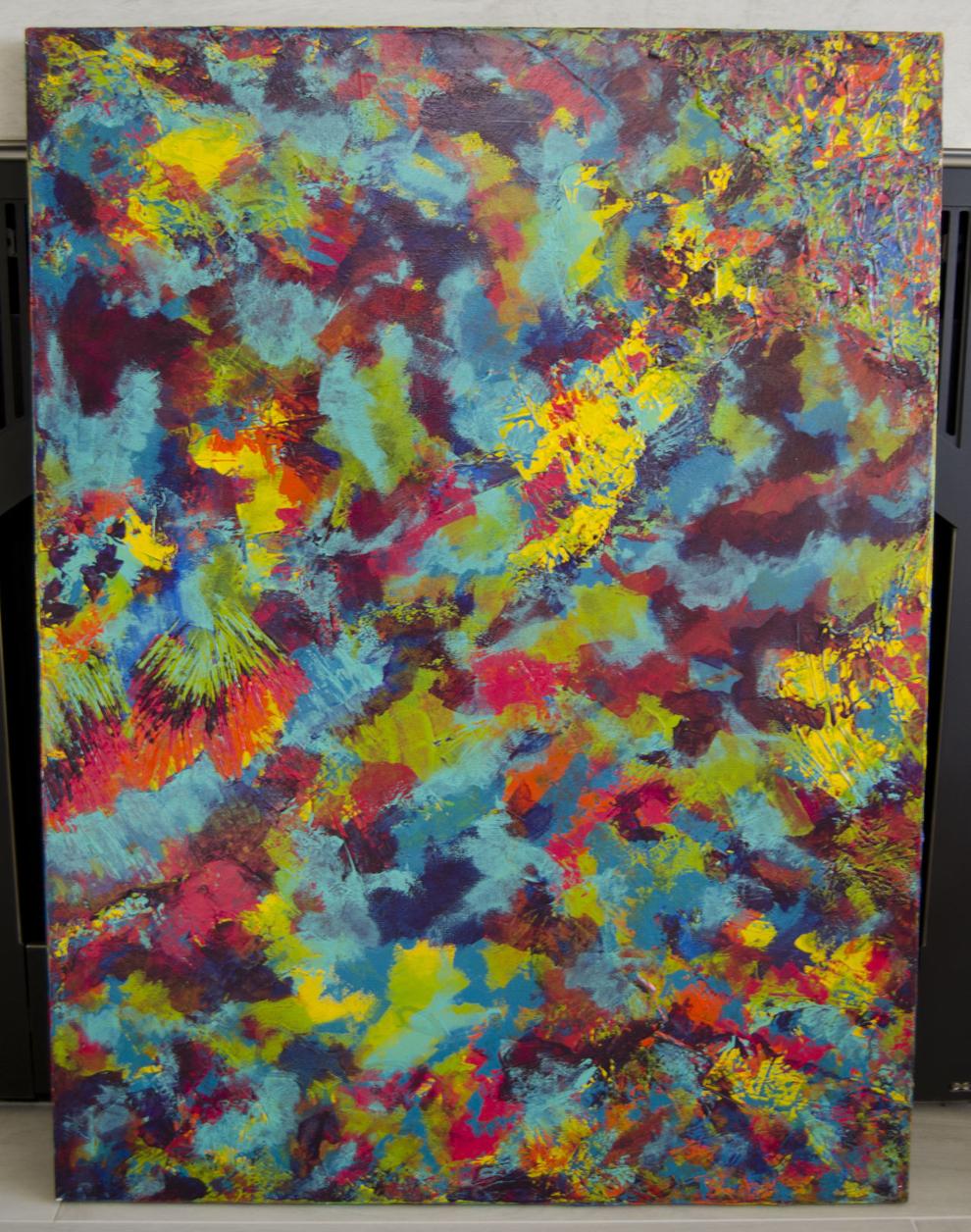 Weekender: Define your relationship with color.
Hoffman: "I love it. It makes me feel like I'm alive. I would be so sad if I couldn't see color anymore. It inspires me and makes my heart happy. The way colors can come together on the canvas is exciting."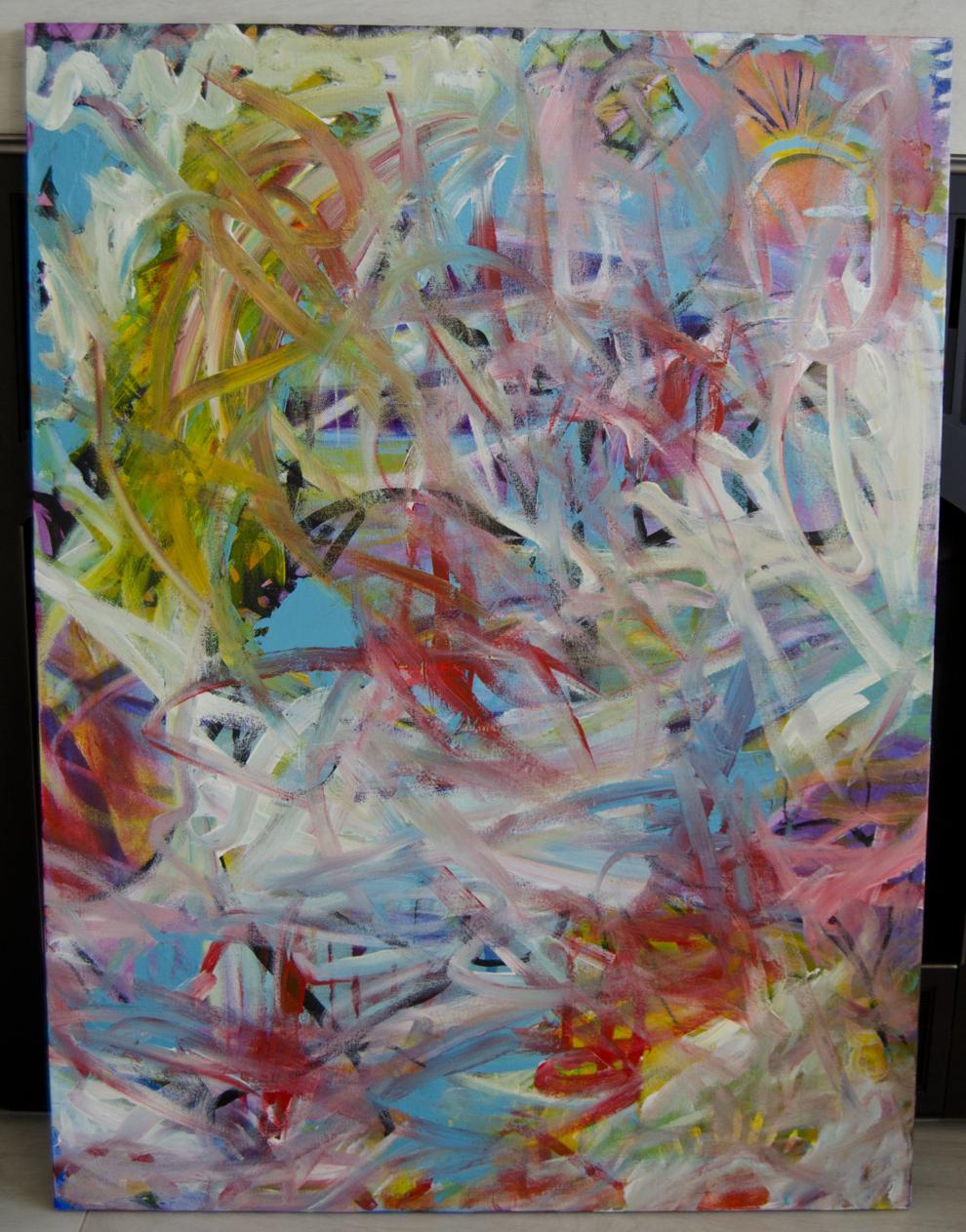 Weekender: What are your favorite subjects to create?
Hoffman: "When I started painting, I would bring out more flower blossoms and leaves. Now, especially when I'm working with other people, it's hard for them to do abstract, so we focus on spirit or totem animals. I like to paint owls. I'm working on a lioness now...but my favorite things to create are flowers and leaves."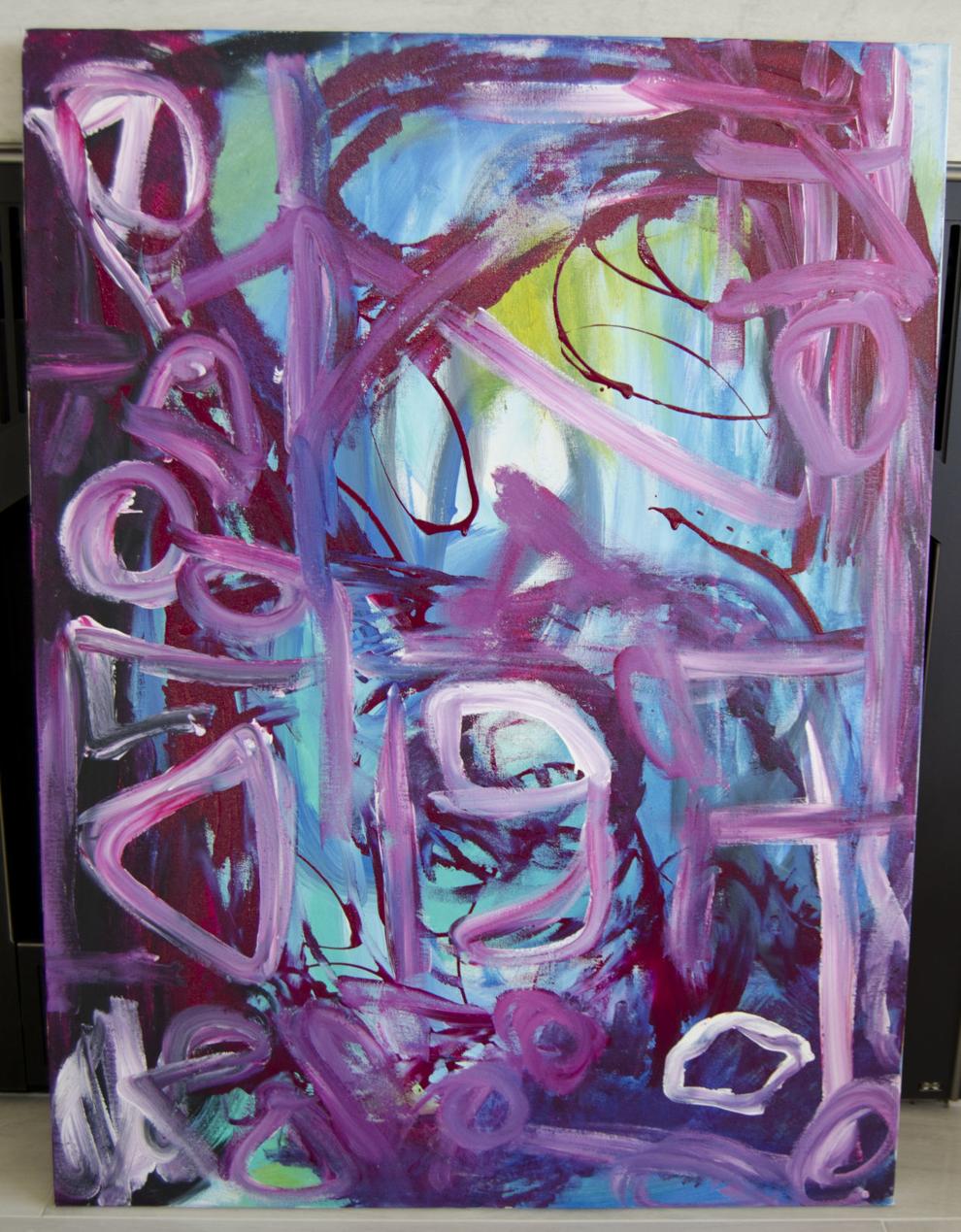 Weekender: How do different emotions affect the outcome of your art?
Hoffman: "The way it looks. If I'm painting and I have a heavy emotion, I'm going to paint that way. If I'm angry or frustrated, you are going to see that in the canvas because I'm moving faster; having more violent strokes. I may scratch, scrape or hit the canvas, especially while processing heavy emotions like death or the hard things in life. When I'm happy, things are more relaxed."
Weekender: What is your ideal setting in which to do your work?
Hoffman: "I love to paint outside where I can just throw paint. It doesn't matter. The grass is pretty forgiving, as are the trees. It is freeing. It is also pretty inspiring to be out there in that energy."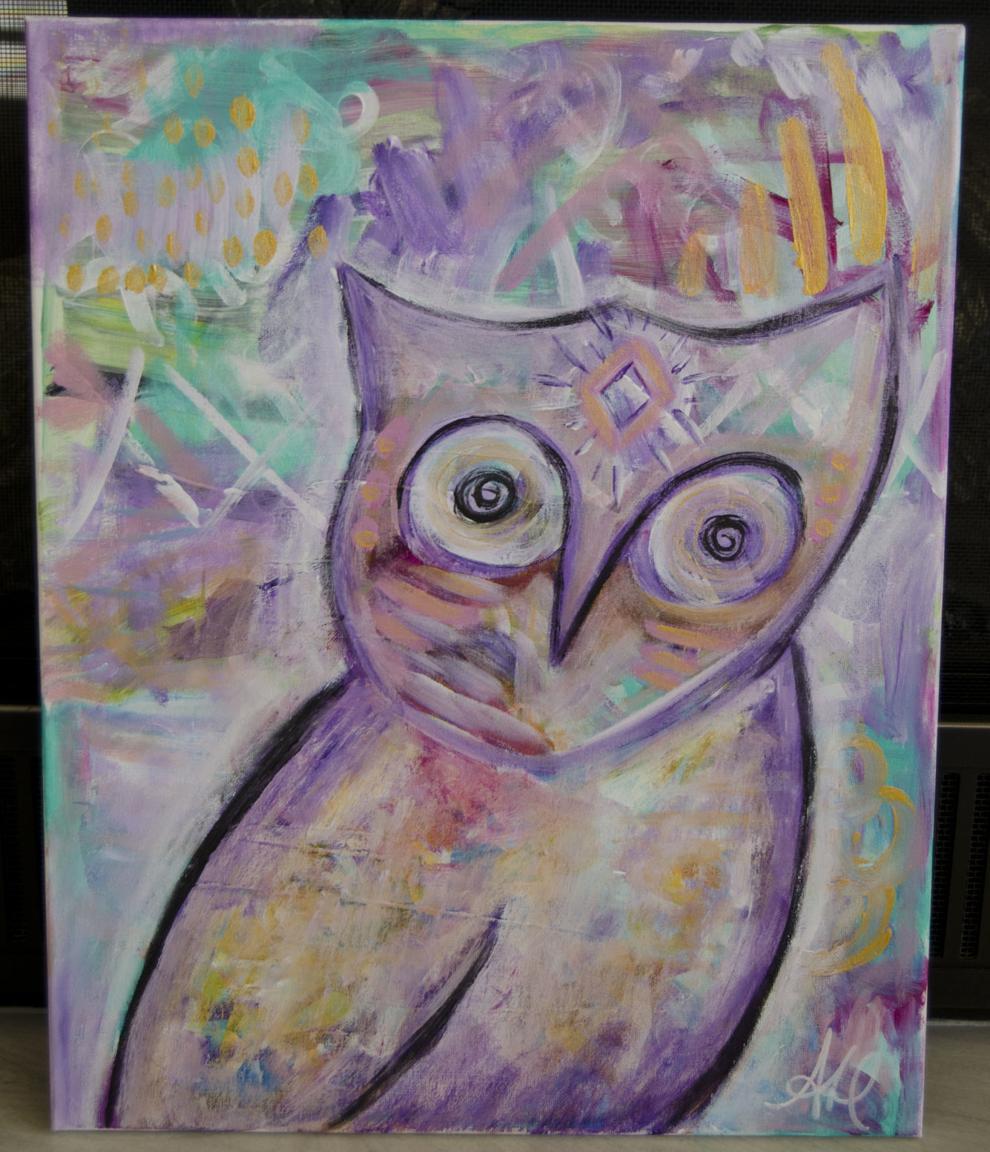 Weekender: How can you tell when a piece is complete?
Hoffman: "Sometimes that is not an easy answer. Sometimes I just walk away from a canvas and I don't return. I'll think the piece is done. It's more of a feeling; trusting what I'm feeling."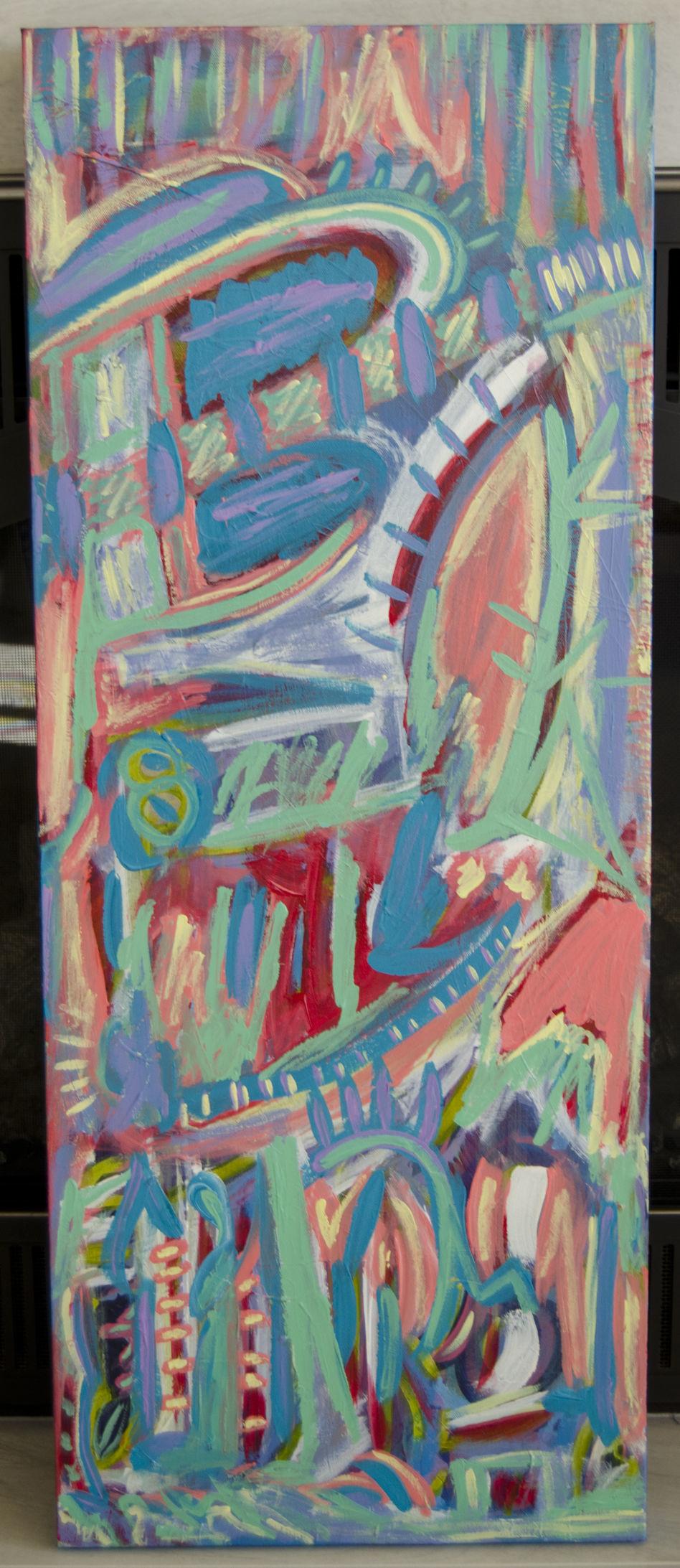 Weekender: Why do you do this? What does it do for you?
Hoffman: "It makes me feel alive. It makes me feel connected to a higher power or source. It makes me feel completely free. It makes me feel like who I am. It makes me feel whole."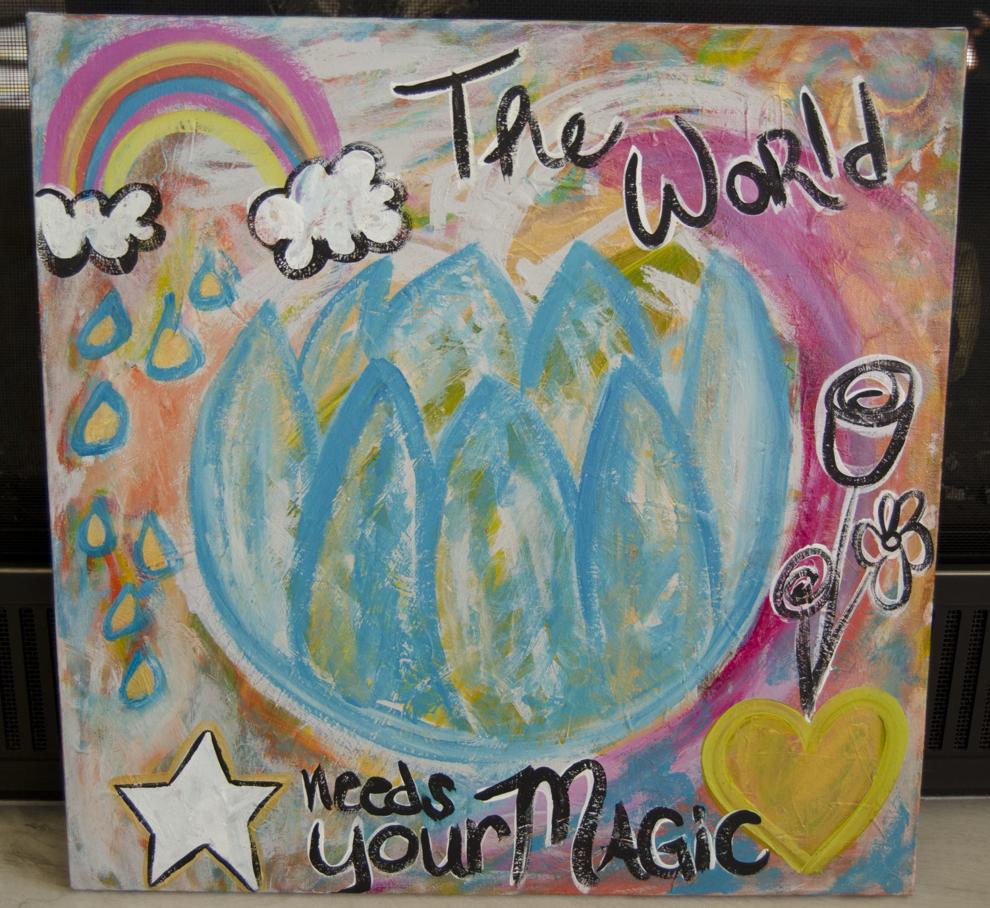 Weekender: In your opinion, what qualifies something to be considered art?
Hoffman: "Work that people put their hearts and souls into."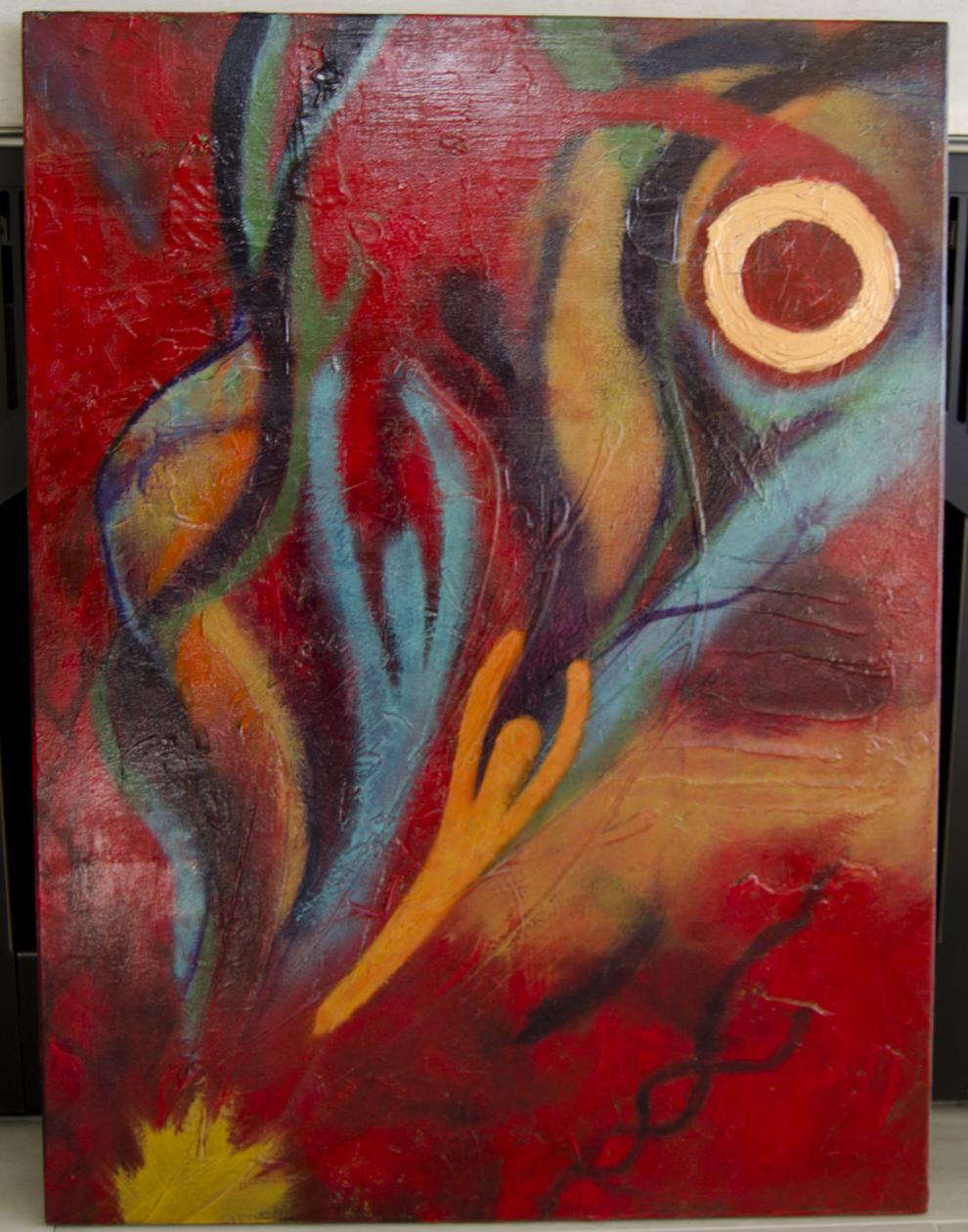 Weekender: Why does humanity need art?
Hoffman: "They need to feel. They need to connect with it. When you connect with something, it helps you to heal and it helps you to be who you are fully. It also helps people feel like we are not alone; we are all connected through art."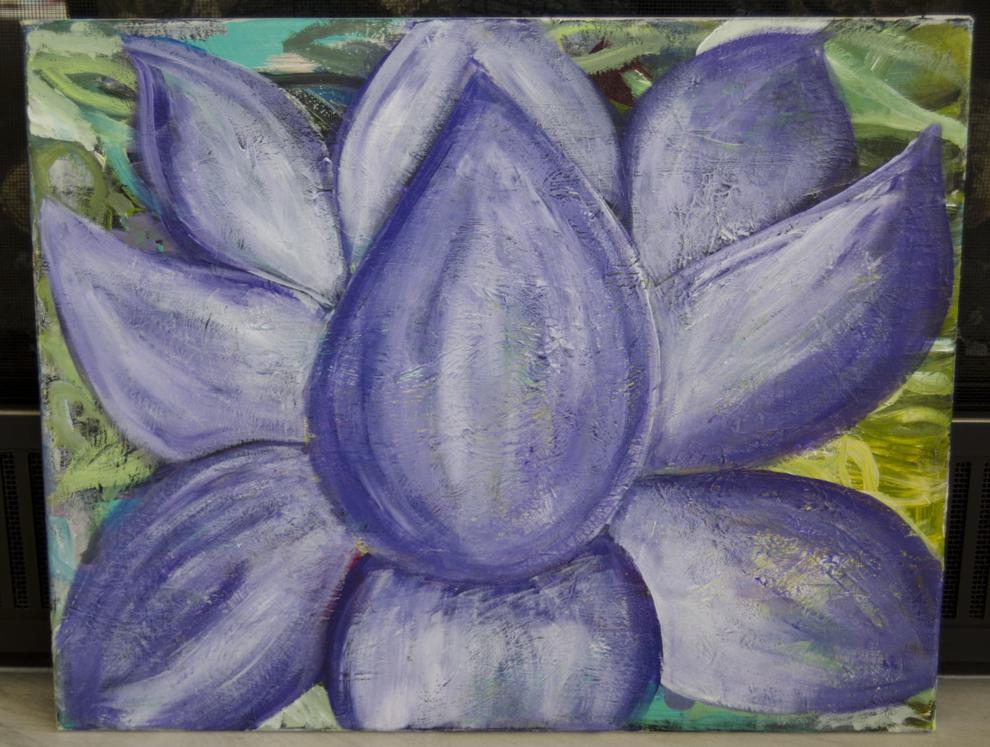 Weekender: Did becoming a mother change the way you view art? How?
Hoffman: "It's made my practice of being an artist more important because it is where I get the time for me to go inward and take care of Amy. That's the space I get for myself, which is important for a mother. I have to take care of myself so I can take care of others."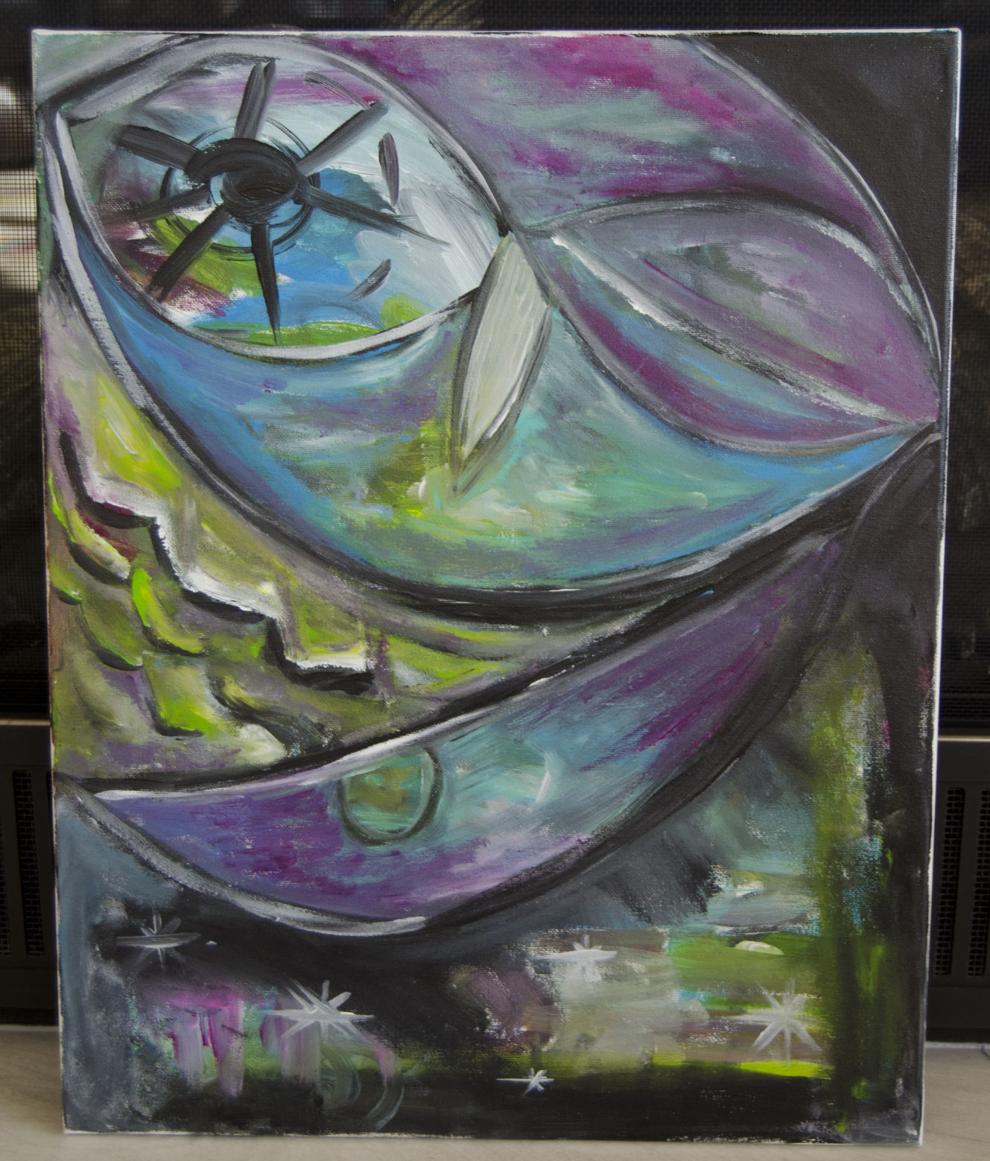 Weekender: What is your ultimate goal in this game?
Hoffman: "To express and paint things that make me feel alive; to connect to people. Hopefully my art inspires others to either have their own practice or find art that makes them happy and alive. I would love to connect with people who like my art. I hope it helps them heal and do something positive in their life."