Brian Joel Damon is a Sioux City-based artist who didn't get fully into the world of art until he retired in 2012 from his 40-year career in psychiatric social work and psychotherapy.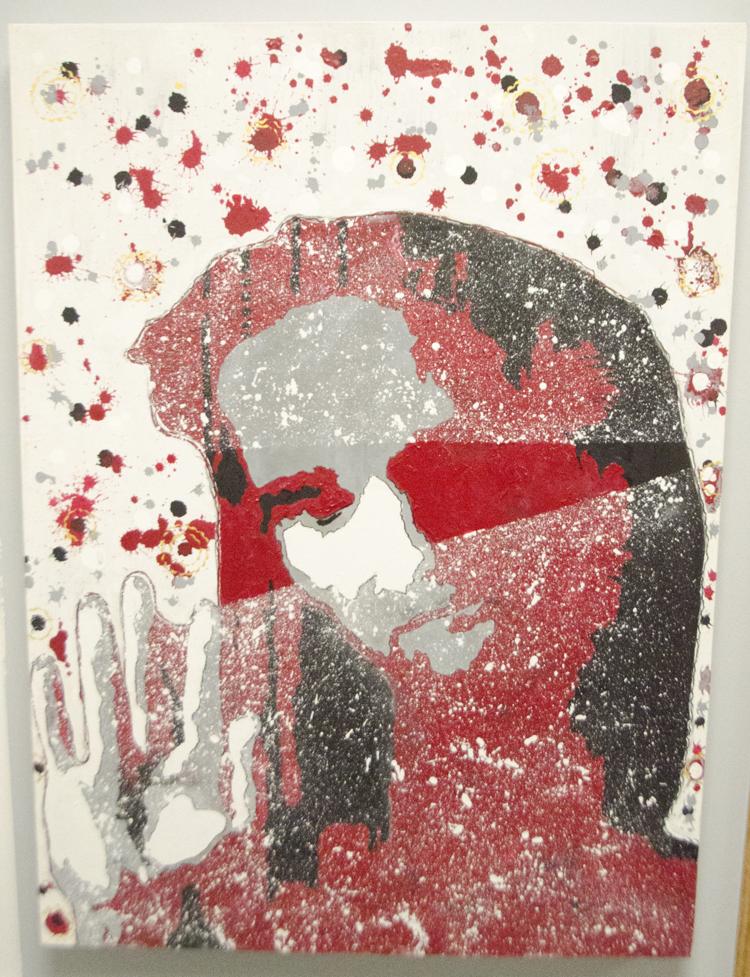 He is a husband (of 47 years to his high school sweetheart), father of three and grandfather of five.
He credits the support of his family and friends to his success in art. Damon said he would not be where he is today without his wife. She has been on this journey with him 100 percent of the way.
You can find his art on Facebook under 'Brian Joel Artist.'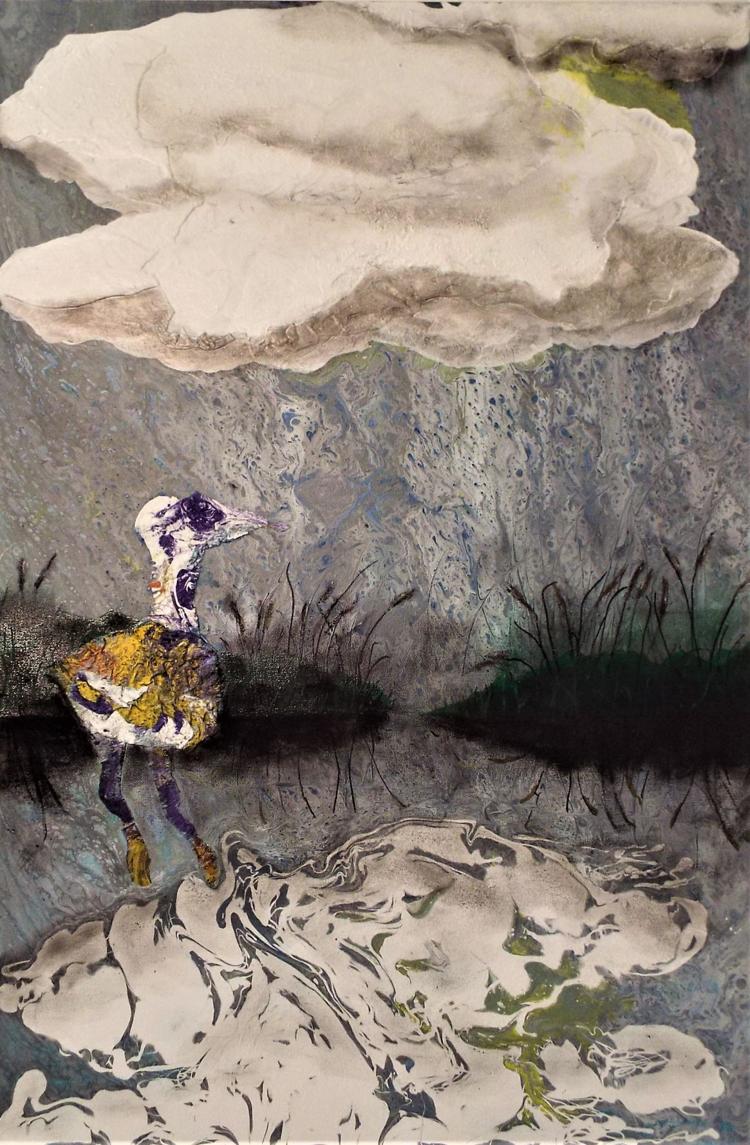 Weekender: When in your life and how did you get into creating art?
Damon: "I think my story really begins as a child. I had a keen interest in drawing. I did a lot of it during that time. I remember getting some feedback from teachers who encouraged me during second and third grade. My dream as a kid was to grow up and be an artist. Unfortunately, when I got to high school I had a guidance counselor who didn't believe boys should take art classes. Each year I would ask to take an art class and he would say that boys don't take art. I didn't stand up or make a case for myself. I didn't tell him how wrong that was. It wasn't until my senior year until my mother heard about this issue. She confronted the counselor and I was finally able to take one art class. It wasn't until I retired that my wife gave me the opportunity to go back to school, so I took classes at Briar Cliff and got a degree in art."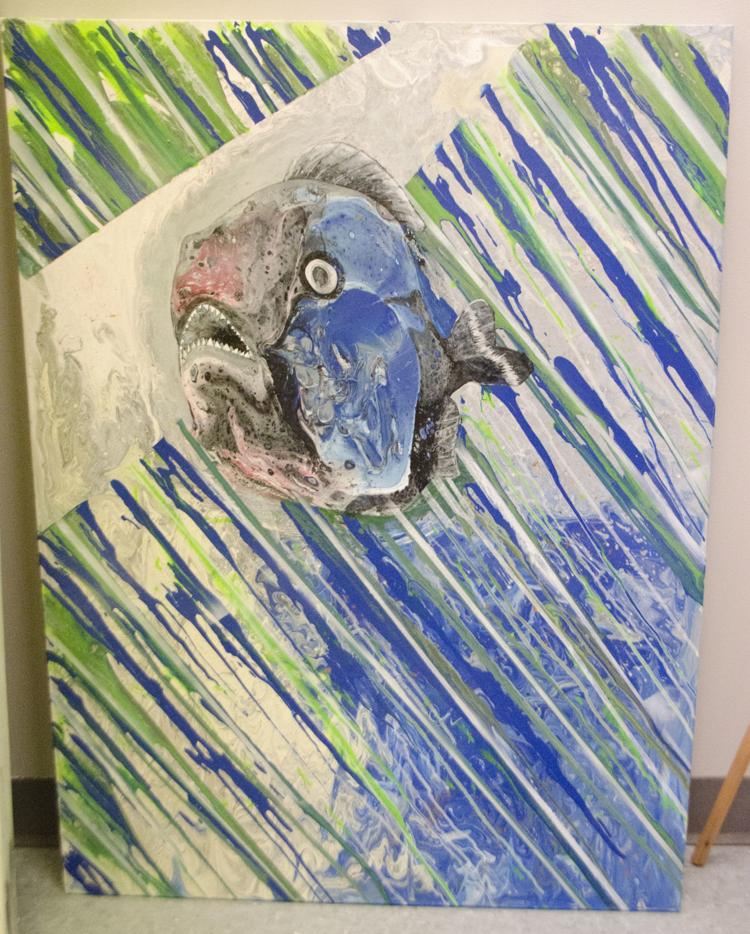 Weekender: Tell us about your experience at Briar Cliff University.
Damon: "It was a wonderful experience. That is where I started painting. I felt very welcome. I didn't feel apart from the younger students; I felt accepted. I developed a number of relationships while I was there. The instructors are fantastic. I was 62 when I started; how many people at that age are able to go back and do something like that? I was very fortunate. At that time I started entering my art in shows. In the past six years my work has been featured in 40 to 50 shows. My work is in four shows this April alone. I'll have one piece in Orange City, one in the North Sioux City Library, one in the Norfolk Art Center and one in the Briar Cliff Review show at the Sioux City Art Center."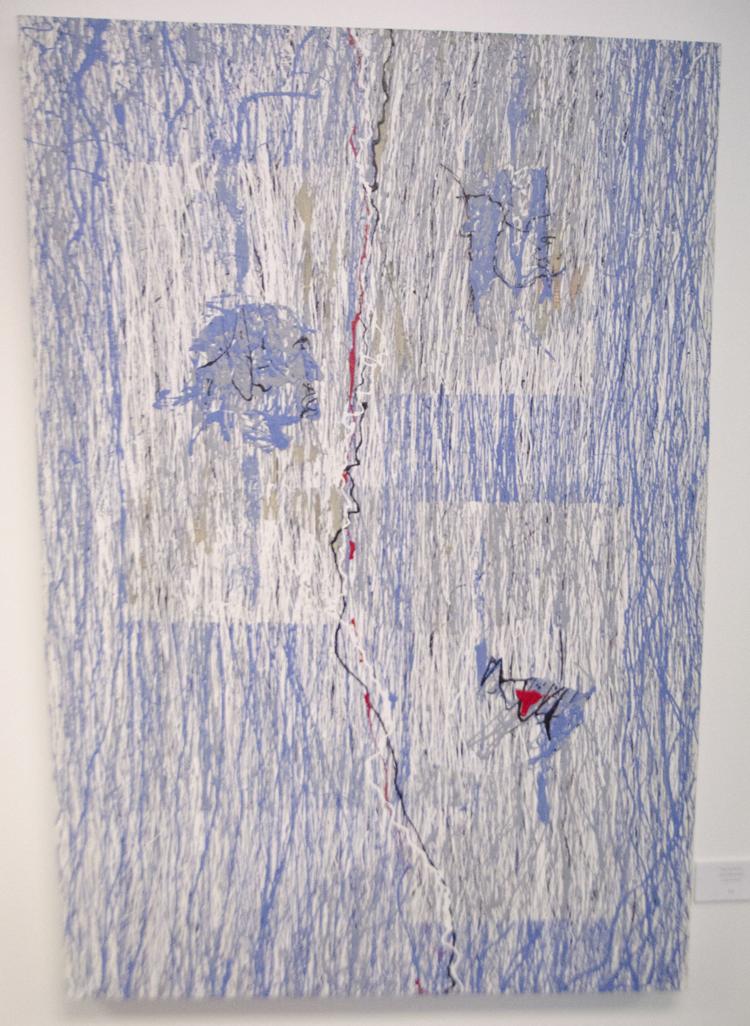 Weekender: Who are some of your artistic influences?
Damon: "The big one is Jackson Pollock. I've got a piece in the hallway of my gallery that is influenced by the techniques Pollock used in his work. Before I went to Briar Cliff I had never done anything in terms of abstract art. I knew when I went there that that would be part of the experience; that they leaned toward the abstract."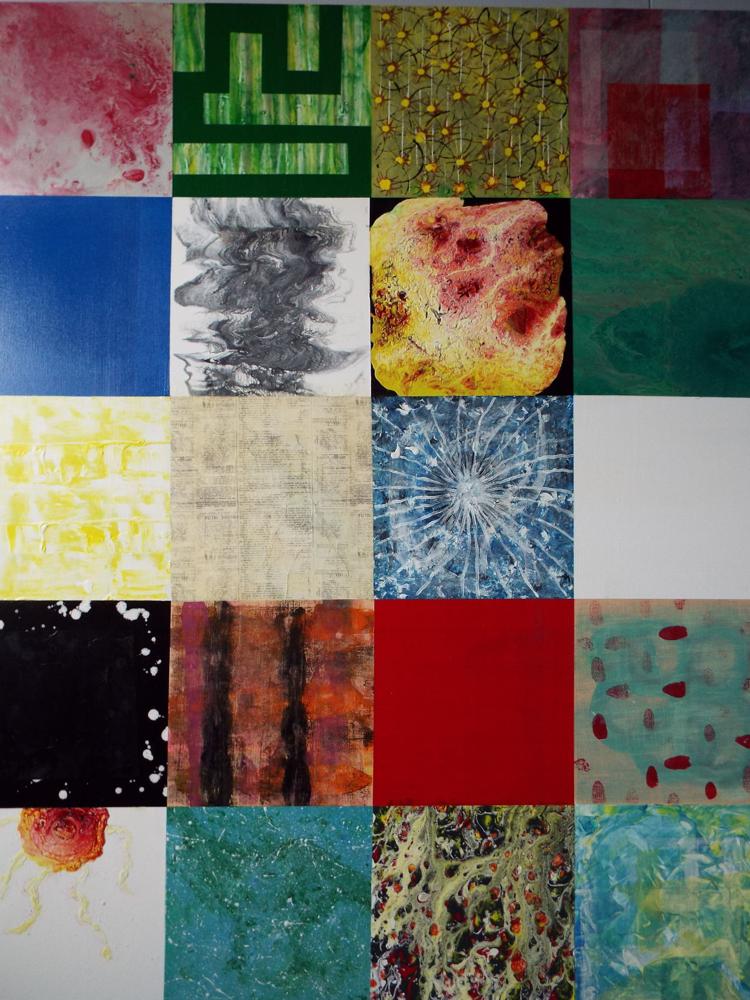 Weekender: What in life inspires you to create?
Damon: "I believe that there is a seed, and that seed exists in a lot of people. I believe for some that seed never develops, but for others it is waiting for the right condition or opportunity to sprout, to grow and to develop. I think there is something about me in my genetic makeup that gave me the predisposition to do what I do today."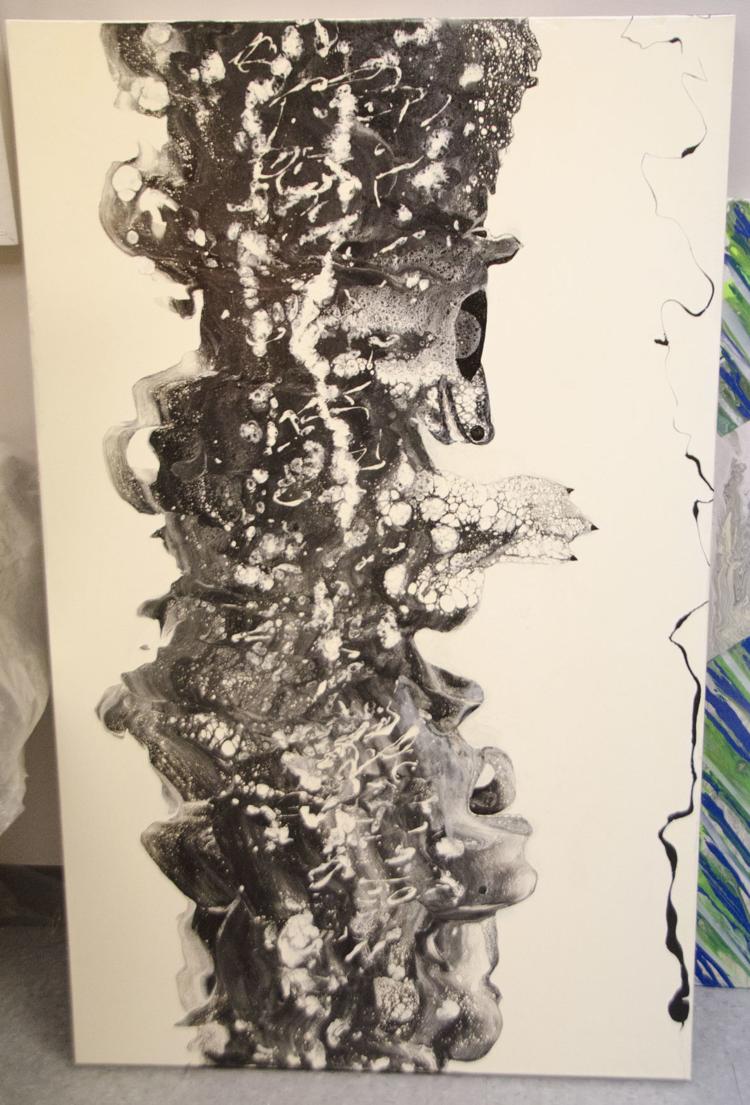 Weekender: What are your favorite mediums to work with, and why?
Damon: "Acrylic would have to be on the top of the list. I've only done one oil painting; same with watercolor. I've also gotten into mixed media, so I've expanded my use of acrylic to include other things and that is kind of wide open; I can use anything. Lately I've been collaging, so I'm using paper products to go with the painting."
You have free articles remaining.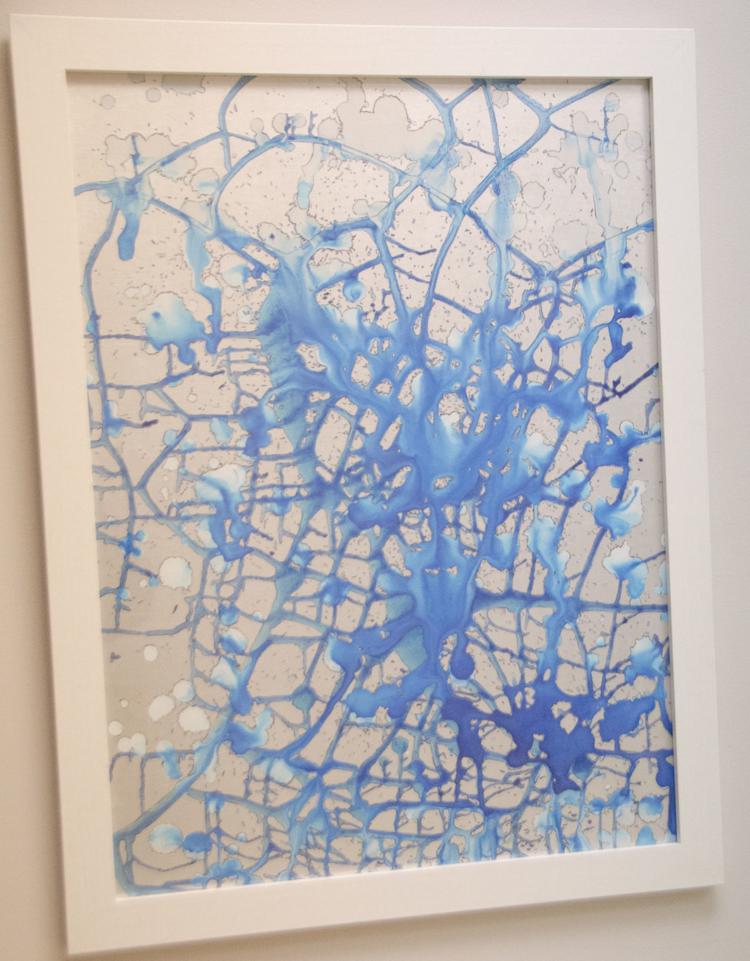 Weekender: Why do you create art? What does it do for you?
Damon: "There's a joy, you know? There are different levels of that joy. Each time I'm working isn't the same, but there are times when I experience that joy to the nth degree and it is magical. I'm sure the endorphins are flowing wide open at points like that. There is a satisfaction."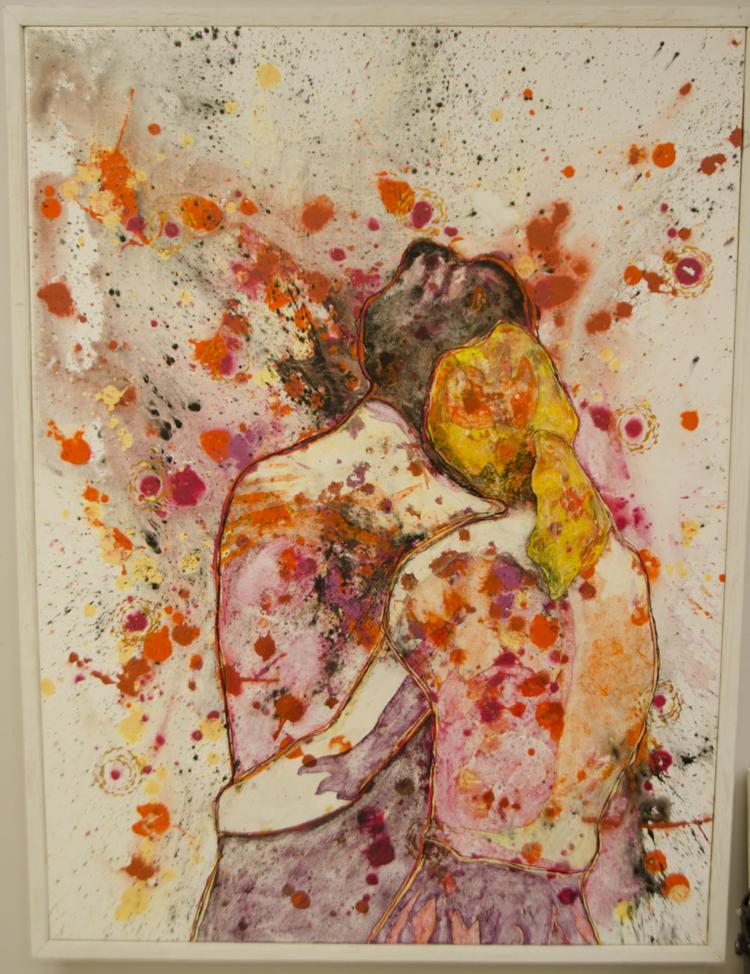 Weekender: Do you have to be in any particular mood to create, or do different moods affect your art in different ways?
Damon: "Absolutely. I know there are times where I need to feel like I'm working, but I don't feel like working and there is a struggle. Then there are times when I'm absolutely compelled and feel like I need to get to the studio. Sometimes it is a process where I may not be there when I get to the studio space, but the creativity develops there."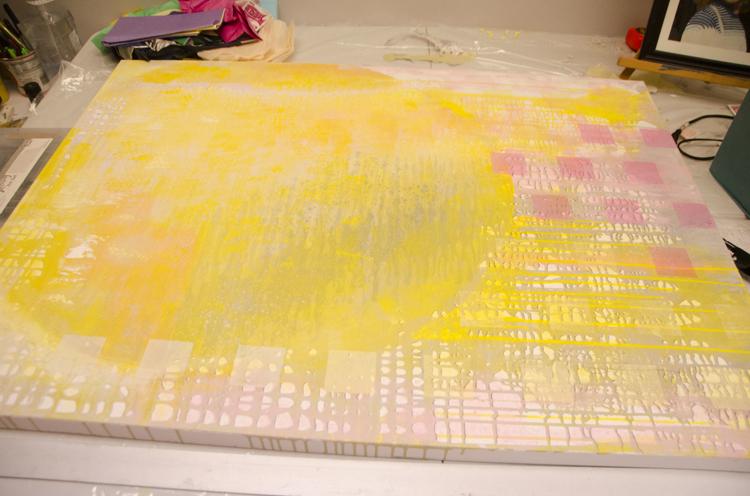 Weekender: What is your creative process?
Damon: "The pieces unveil themselves to me. We can look at a variety of pieces that I've done and I can honestly say that I had no intention of creating what they ended up being. I just start painting and as the painting unveils itself I have a choice; respond to that image or idea or deny it. I have found it is best to be true to the image and go with it."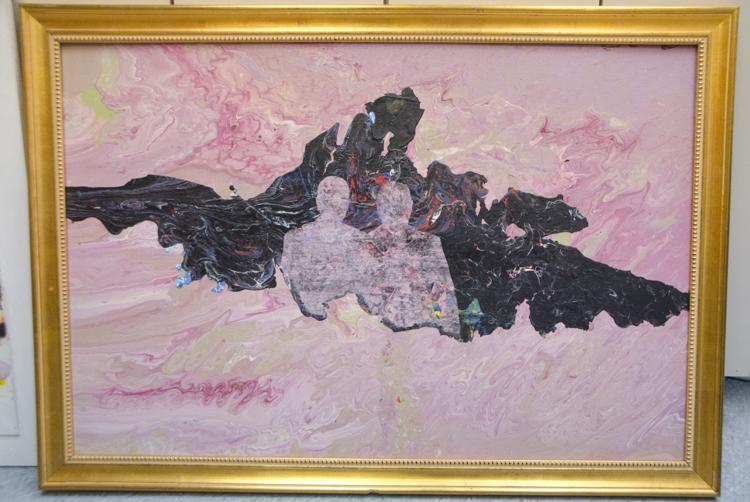 Weekender: What makes your art unique?
Damon: "One thing is the abstract nature. When you look at the number of artists who do abstract, the number is small. Also, having an old guy that wasn't an artist and became an artist doing abstract art is kind of different."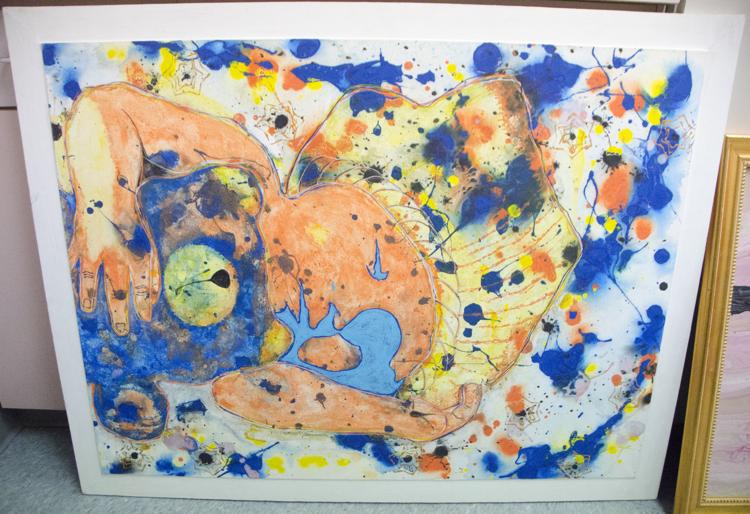 Weekender: Is it hard to let go of your original pieces?
Damon: "Initially it was more difficult. Now I've reached a point where I'm more into the idea of sharing what I've created. I've sold many of my favorite pieces. There are a few pieces that I've given to my wife, and I obviously can't sell those, but I try to make everything else available. I like to give the opportunity to other people to experience the pieces."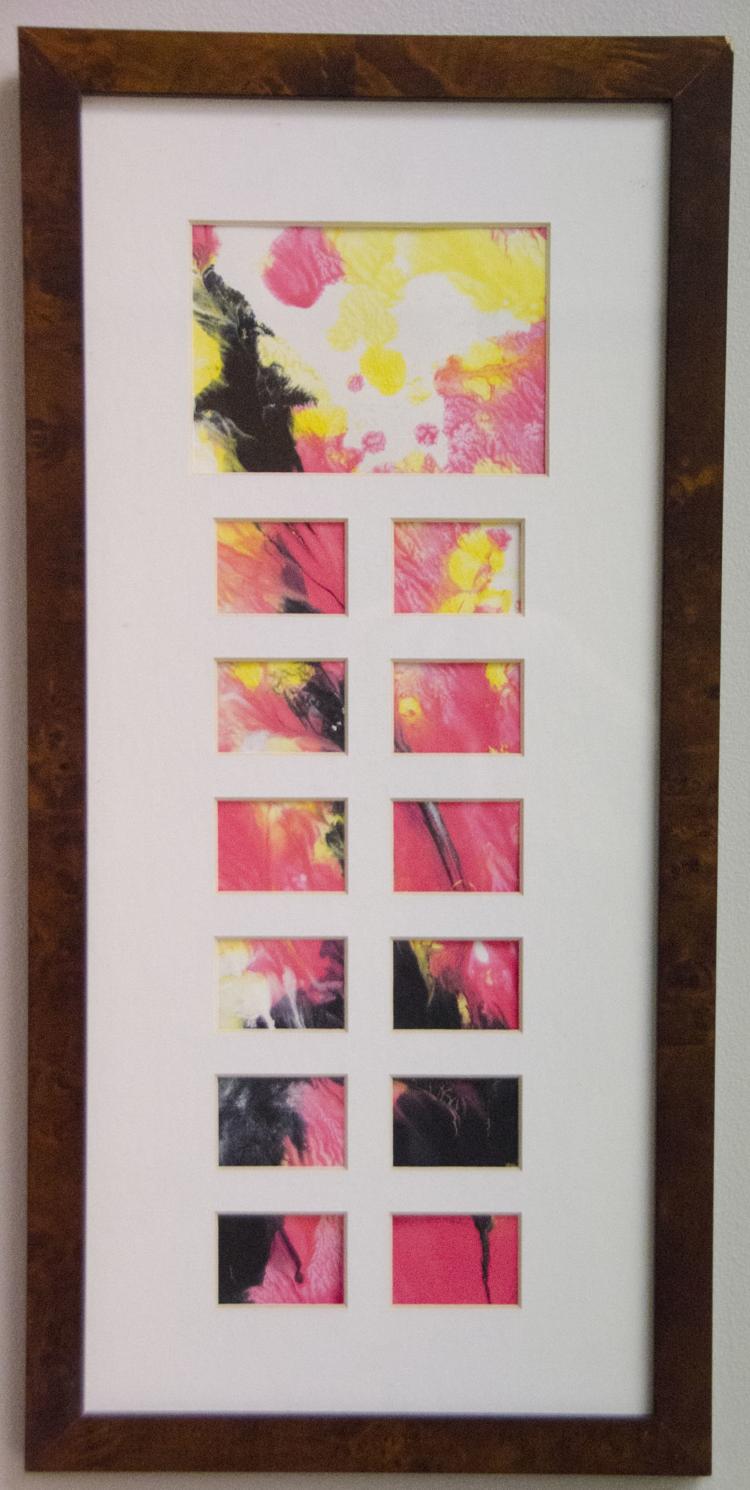 Weekender: After being forced out of the Benson Building, describe your experience setting up shop in the Ho-Chunk building in Gallery 103.
Damon: "Overall it's been a blessing. I'm thinking the potential here is much greater than anything the Benson could have provided. I'm appreciative of what we had at the Benson. When I think about exposure and traffic, this space provides opportunities the Benson couldn't. In the Benson we were difficult to find, but here you can see (some of) the galleries from the lobby, so the chance to interact with other artists is much better."