Whenever Ethan Edwards' dad sees his son's monthly bank statement, he lets out a silent scream.
"My dad sees nothing but charges to Chipotle, Chipotle, Chipotle," Edwards, an 18-year-old from Grande Prairie, Alberta, Canada, explained. "He'll ask how often do I eat at Chipotle and I'll say as often as I can."
As a defenseman for the Sioux City Musketeers, Edwards probably needs his fill of protein-packed tacos and burritos from the national chain of Mexican grills.
"Maybe your dad should look at your Chipotle habit as an investment into a future NHL player," Muskies CEO Travis Morgan said with a smile.
PUCK TALK FROM A NHL DRAFT PICK
Indeed, Edwards was recently chosen by the New Jersey Devils as one of their top National Hockey League Draft Picks. 
A Tier 1 junior hockey team in the United States Hockey League's Western Conference, the Musketeers attracts players, ages 16 to 21, who want to compete in the National Collegiate Athletic Association before entering a professional league.
SEE TOMORROW'S HOCKEY STARS TODAY
"The Muskies have a reputation for being a place where you can see tomorrow's NHL stars today," Morgan explained. "In other words, people expect great things from this organization.'
He isn't kidding. Currently, the Musketeers have more current NHL draft picks than any other team in the USHL.
"The league has never been more skilled, more NHL-driven than it is now," veteran Muskies head coach Luke Strand explained. "The league has 50-plus NHL picks in consecutive years. It speaks volumes for the USHL. Night in and night out, when there are NHL picks or future NHL picks out there, it raises the level of play."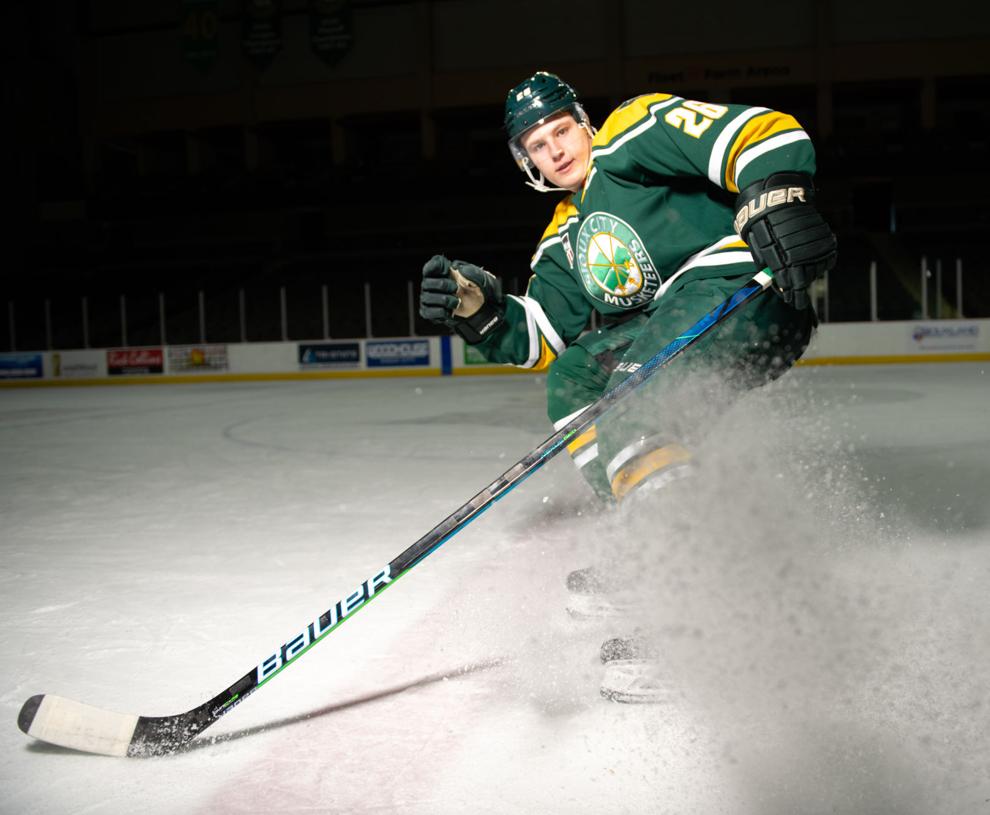 That is good for the team. But it also exciting for the Musketeer fan base. The team beat out the Morningside College Mustangs football team as well as the Sioux City Bandits Arena Football team as Siouxland's choice for favorite local sports team.
RAISING THEIR GAME, BOTH ON AND OFF OF THE ICE
Which doesn't surprise Strand a bit.
"These guys play their hearts out every time they hit the ice," Strand said. "They're great individually but they also gel as a team."
And here's something else: the Musketeers are crowd-pleasers both in and out of the Tyson Events Center.
"We love putting out guys out in the community," Morgan said. "When they're not practicing, they're representing the team through partnerships with Camp High Hopes, the Siouxland Humane Society, Floyd Valley Healthcare's Hot Shots program, among so many others."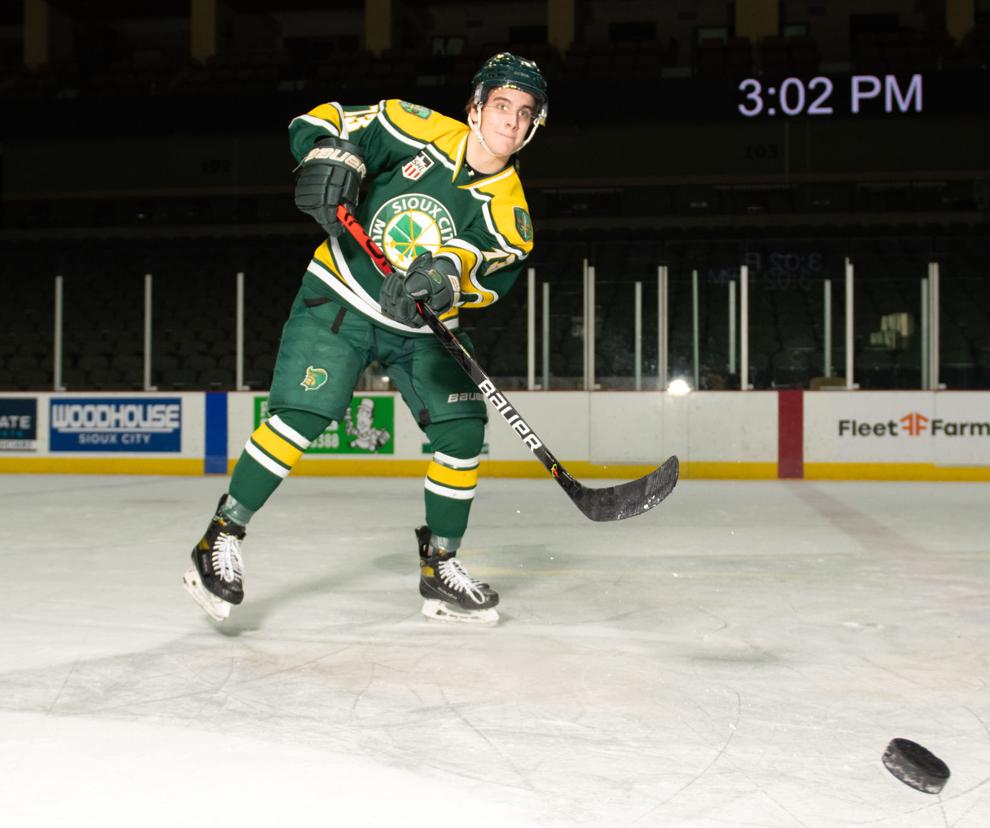 "I really enjoy getting out in the community," defenseman John Fusco said. "Living in a new city isn't easy. Becoming involved with charitable organizations is fun since we're making a difference."
A SECOND FAMILY FOR FAR FROM HOME ATHLETES
A native of Westwood, Massachusetts, Fusco is, in fact, a long way from home. However, as a NHL pick for the Toronto Maple Leaf, the future looked bright for the 19-year-old.
Having said that, Massachusetts is a helluva lot closer than Bern, Switzerland, which is where goal keeper Akira Schmid is from.
"The team has become a second family for me," said Schmid, who was chosen as a NHL draft pick by the New Jersey Devils. 
Due to COVID-19 restrictions on travel, Schmid hasn't been able to see his family since the start of the pandemic.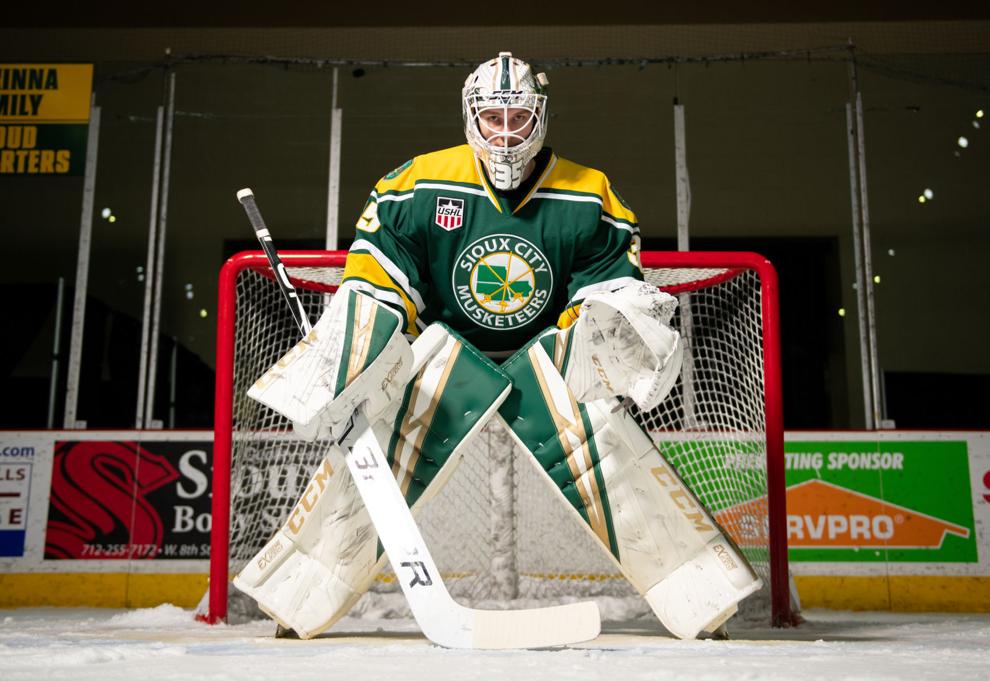 "I think COVID has impacted the team in so many ways," Strand said. "It has drawn everybody closer together out of necessity."
If truth be told, that isn't a bad thing.
GAINING THE INNER STRENGTH THAT WILL LAST A LIFETIME
"For some of our players, this is their time away from home," Strand explained. "They may come into our organization as kids. They will leave our organization as young men."
Looking out onto the ice during a recent practice session, Strand is at times a coach as well as a dad.
"When these guys leave, they can play hockey anywhere in the world," he said. "But their careers need to start in Sioux City. This is where they form the athletic skills, the work ethic and the inner strength that will stay with them long after they leave the Musketeers."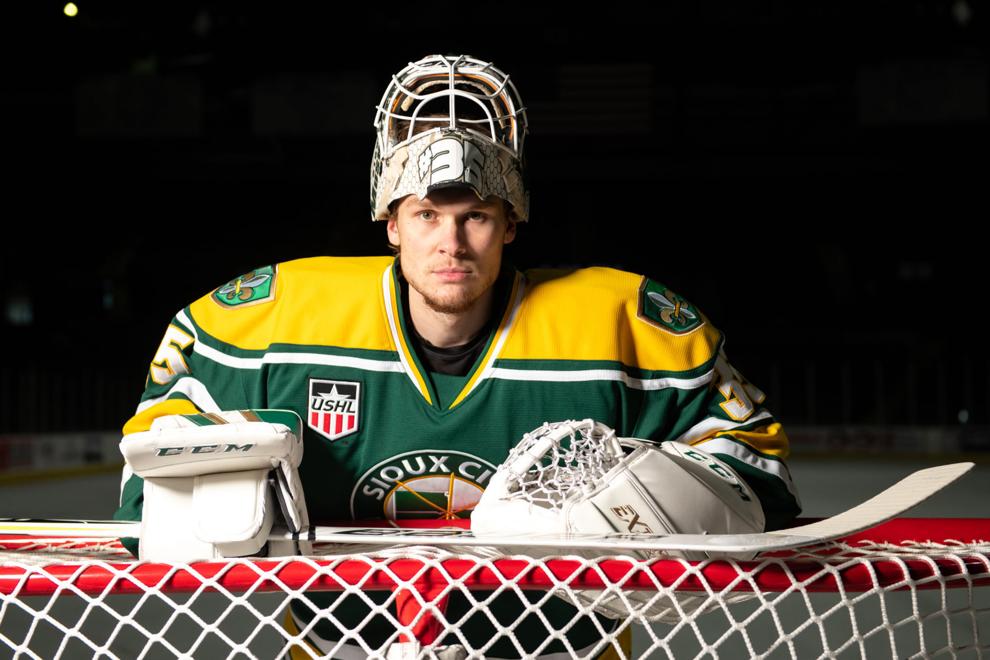 A DIVERGENT TAKE ON SIOUX CITY'S MEXICAN FOOD DEBATE?
Another things that will stick with these world-class athletes? An appreciation of Sioux City's eclectic culinary scene.
While Edwards, Fusco and Schmid are all self-admitted Chipotle devotees, Chase Bradley, a Muskies forward from St. Louis, offered a divergent take on thus Tex-Mex debate.
"If I had to give my choice, I prefer La Juanita over Chipotle any day," the 19-year-old Detroit Red Wings draft pick opined. "La Juanita tastes better and actually costs a lot less."
OK, it may be too a bit premature for us to say this. But if the Weekender has its say, which it doesn't, there may be a Stanley Cup in Bradley's future.  
And if that isn't the case, perhaps a gift certificate from La Wah might be more manageable.