What's the safest sport during a global pandemic? Sources say it's tennis -- a sport that social distances naturally and doesn't involve much contact.
Unlike many other places in Siouxland, the First Serve Tennis Center did not close its doors because of COVID-19. Siouxland Tennis Association President Wes Michaelson said that he was grateful that they were able to keep the center open.
"It's helped me keep my sanity," he said. "Because I was not precluded in participating in my favorite activity while everything else was shut down was an absolute godsend."
Among those who also took advantage of the courts at First Serve Tennis Center were Diana Twidwell, Lori Stack, Kay Larson and Suzanna Burkholder.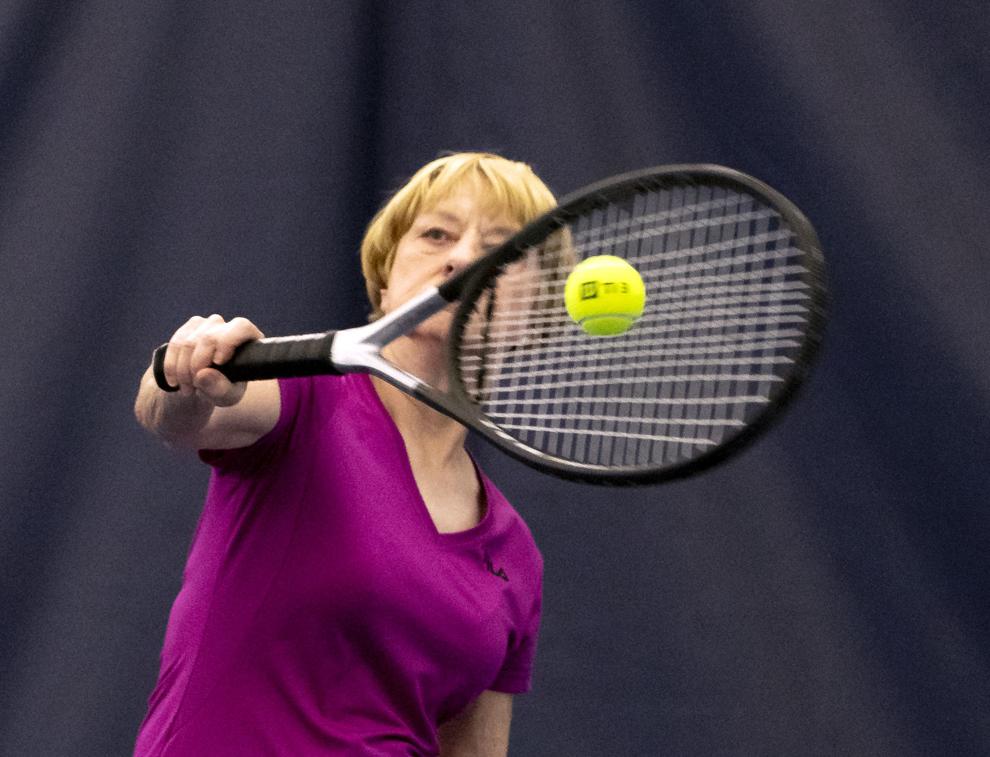 Stack said she got into tennis after an accident that broke her nose while playing softball.
Twidwell said that she started to play in high school, but was never a part of the school team though she did play in leagues. She said that her family loves to play tennis.
"It's a life-long sport," Larson said.
Burkholder said that tennis is a very social game, that it's a great way to meet new people. She also said that unlike other sports, it doesn't take all day to play.
Michaelson said other sports had a lot more restrictions placed upon them. He said that they got specific guidelines that allowed them to have 10 people at a time to be in the tennis court, not including staff members.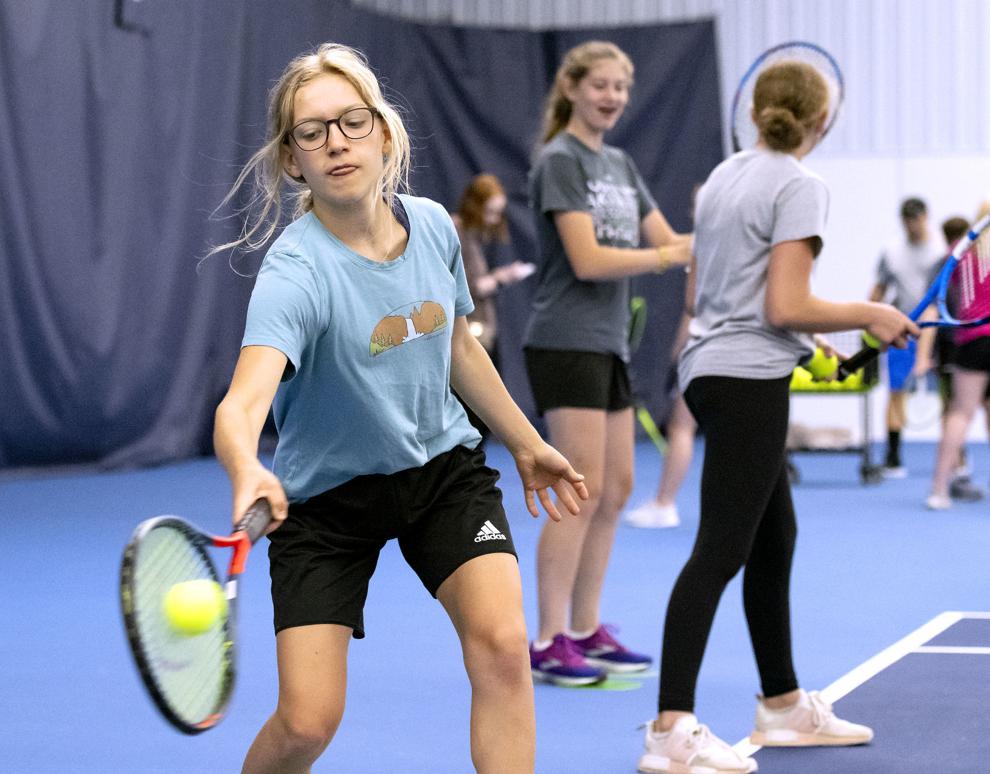 Michaelson said with other sports, there's direct physical contact with other players, but with tennis, people aren't close to each other, so space from others is easy to maintain.
"We have gotten away from tennis tradition of chests bumps and high-fiving, and even handshaking," Michaelson said. "With tennis, there's a lot ordinarily, but right now, we prohibit all of it. It's racket taps at a distance when something noteworthy or exciting happens."
"Tennis is such a social distancing sport anyway," tennis director Danny Graves said. "It's pretty hard to spread the virus as you play."
Michaelson said that the number of people coming in did go down because of concern. He said they are now to the point where more people feel more comfortable with going out and feel comfortable to come into First Serve again.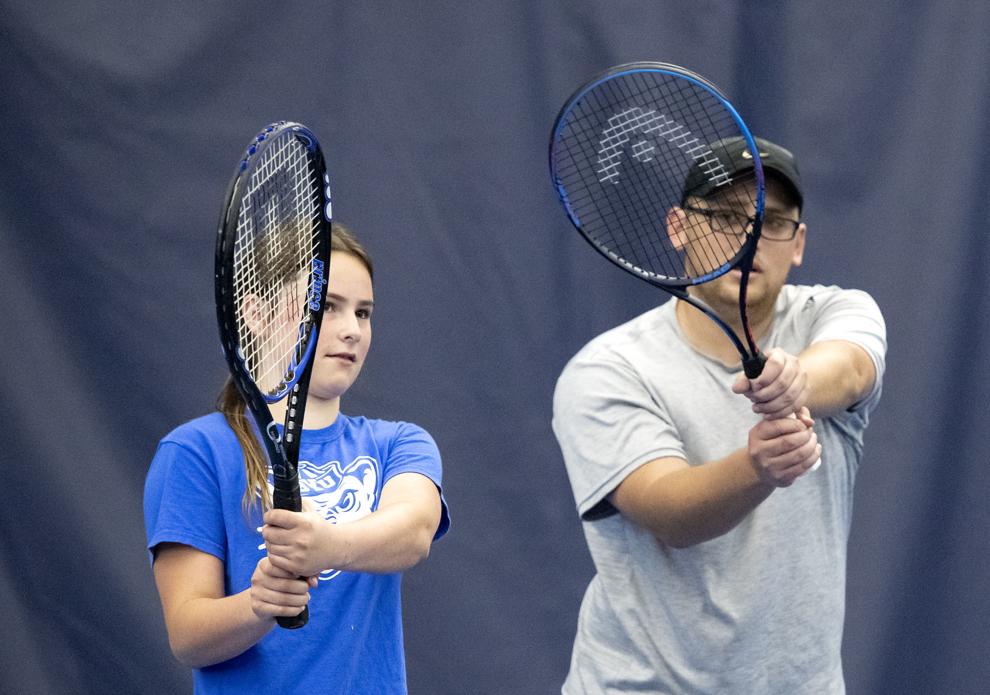 Graves said it's cool to see people returning. He said the facility is also getting new people who are just trying tennis for the first time.
Graves said for people who are just starting, they can register either in person, over the phone, or online for their clinics. Tennis classes are also available for all ages and levels.
Claire Hemmingsen said she decided to take a beginner's clinic because of her mother and how they would play together. Hemmingsen said that she wanted to get better at the game.
Saydia Woodbury said she started to do the clinics because she has played lots of different sports and wanted to try something new.
"I like it a lot," Woodbury said. "It's different."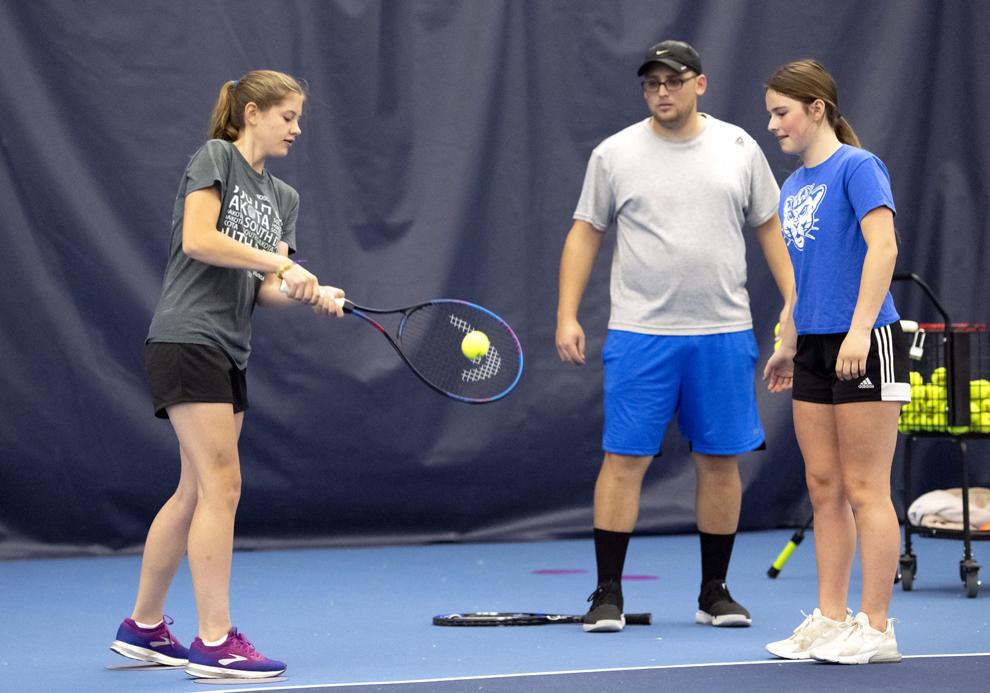 Michaelson said anyone can find a level of play. He said that while it can be relaxed, people can take advantage of some of the competitive environment so they can get better.
Graves also said the facility hosts tournaments, Saturday night singles championships, a challenge event for kids and other activities.
"We didn't have them for a while," Graves said. "For at least a month and a half or so, and then just a few weeks ago, we were able to have them again."