Tipping the scales at 176 pounds and measuring a tad over 6 feet tall, Sioux City Musketeers forward Chase Bradley has the speed, the ranginess and the talent to send his United States Hockey League team to the top.
However, you should see the 18-year-old St. Louis native around a taco, fajita and burrito bowl.
"My teammates call me 'Chipper' because I eat at Chipotle Mexican Grill four or five times a week," Bradley explained following a recent practice at the Tyson Events Center.
FEELING THE DRAFT, ON AND OFF OF THE ICE
OK, a nickname like "Chipper" may not grab you like Wayne "The Great One" Gretsky, Gordie "Mr. Hockey" Howe or Curtis "Cujo" Joseph, but cut the guy some slack.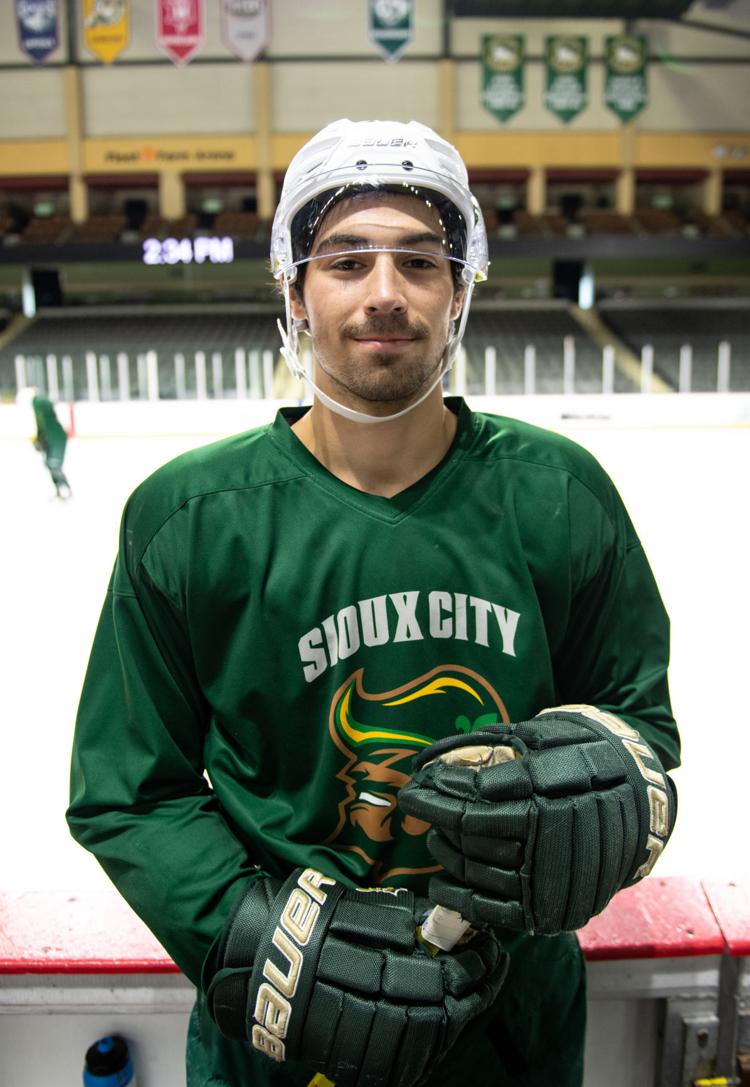 After spending two seasons with the Omaha Lancers and one season with the Muskies, Bradley has already been selected in the National Hockey League Draft by the Detroit Red Wings.
"Being on an NHL team has always been my dream," he said with a smile. "I've been playing hockey since I was 3 and this has been what I was working toward."
SEE TOP NHL PICKS BEFORE THEY BECOME HOUSEHOLD NAMES
Actually, Bradley was one of several current Musketeers to be selected in the NHL Draft, according to Coach Luke Strand.
"I think it's a reflection of the athlete that is here and there's a recruiting part of it," he said. "Land the fish and get the rest of them here."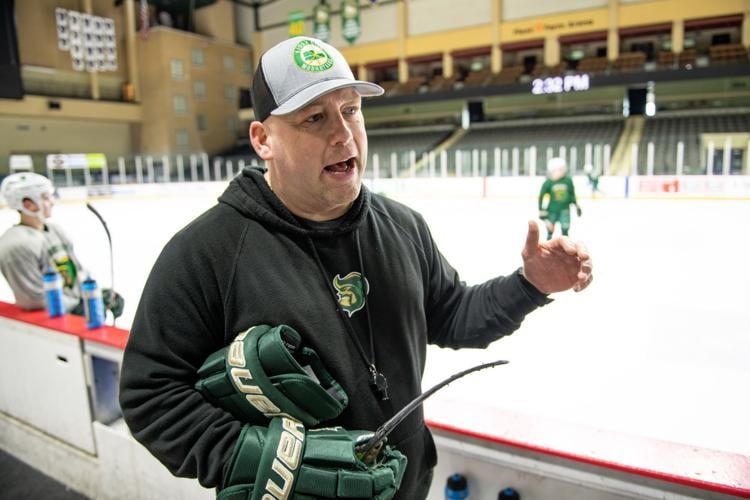 "Every time we land (a prospective NHL draftee), it's a recruiting tool to get the next one," Strand continued. "The new bodies are one: talented and two: have great character. They have been noticed by the highest level, which is great for them."
RECRUITING GREAT TALENT AND GREAT CHARACTER
It is also great for the Muskies, which is coming off a tough 2019-20 season that ended early because of the COVID-19 pandemic. Last year, they ended with 16-24-7-1 and had the second fewest points with 40.
Still, going 7-0 during preseason play gave the team an extra shot of confidence, said new CEO Travis Morgan.
"Hopefully, that is a sign of good things coming our way," he said.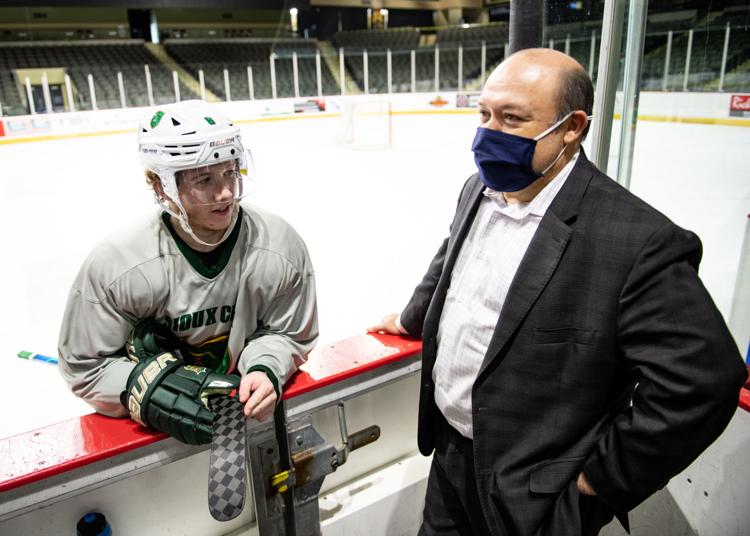 FAMILIAR FACE AS THE ORGANIZATION'S FIRST-EVER CEO
Hired by the Musketeers in September, Morgan became the organization's first-ever CEO after leading the Sioux City Symphony Orchestra for three seasons.
"The Musketeers have a reputation for being a place where you can see tomorrow's NHL stars today," he said. "People expect great things from the team."
A Tier 1 junior hockey team in the USHL's Western Conference, the Musketeers attract players, ages 16 to 21, who want to compete in the National Collegiate Athletic Association before entering a professional league like the National Hockey Association.
In other words, the Musketeers are a team that wants to succeed.
LEARNING TO 'HRYCKOWIAN' FOR FUTURE REFERENCE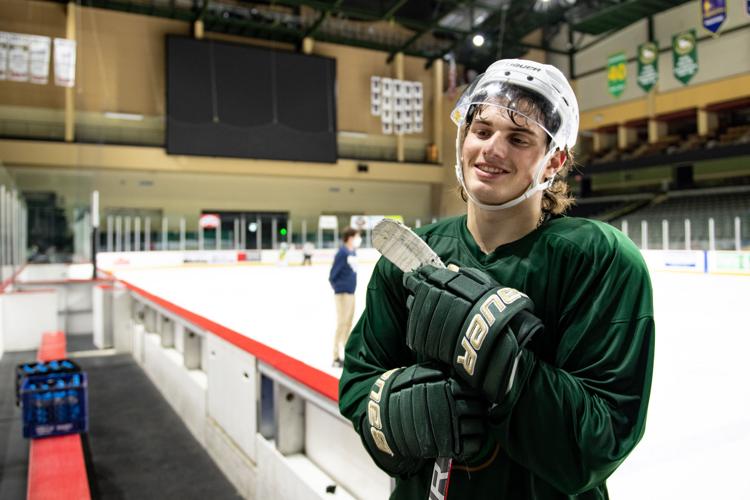 This is certainly the case with forward Justin Hryckowian, a forward from L'lle-Bizard, Quebec.
At 5 feet 10 inches tall and 186 pounds, he has already won the respect of his Muskies, who selected him team captain.
That is despite the fact he has an impossible-to-pronounce 10-letter last name.
"It's horrendous, isn't it?" Morgan said with a shudder. "I spent nearly 20 years as TV sportscaster. I wouldn't want to pronounce Justin's name on the air."
"My last name has been pronounced so many ways, it isn't funny," Hryckowian noted. "I think most people just give up on it."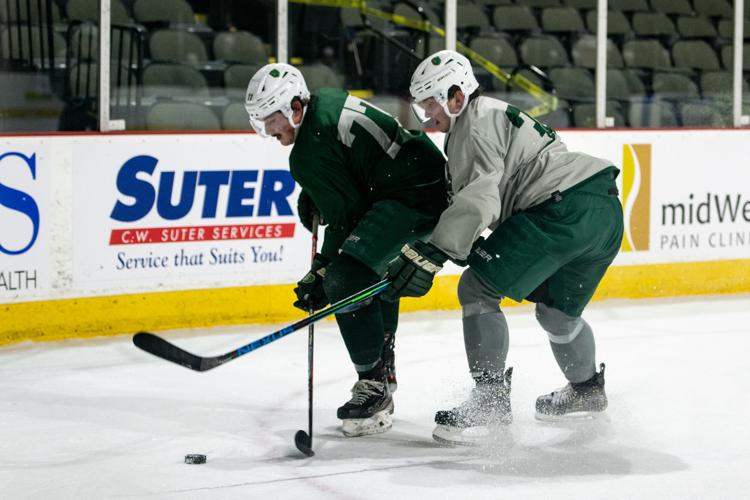 Well, let's not be hasty. Some day, people may be wearing team jerseys with "HRYCKOWIAN" plastered on back.
"Would that be nice?" he said, smiling. 
MAKING MUSKIE GAMES SAFE FOR PLAYERS AND FANS ALIKE
Things like that won't happen if fans don't fill the seats. This is something Morgan is working on. 
"I love Sioux City and I love the Musketeers so this is the perfect fit," said Morgan. "It wasn't that long ago when the Muskies were the big ticket in this town, and they can be again. There were more than 6,300 fans in the Tyson for the Clark Cup Final in 2017, so the interest is there."
In an economy still reeling from COVID-19, the Musketeers have gone from being in the "big ticket" in town to becoming one of two only tickets in town.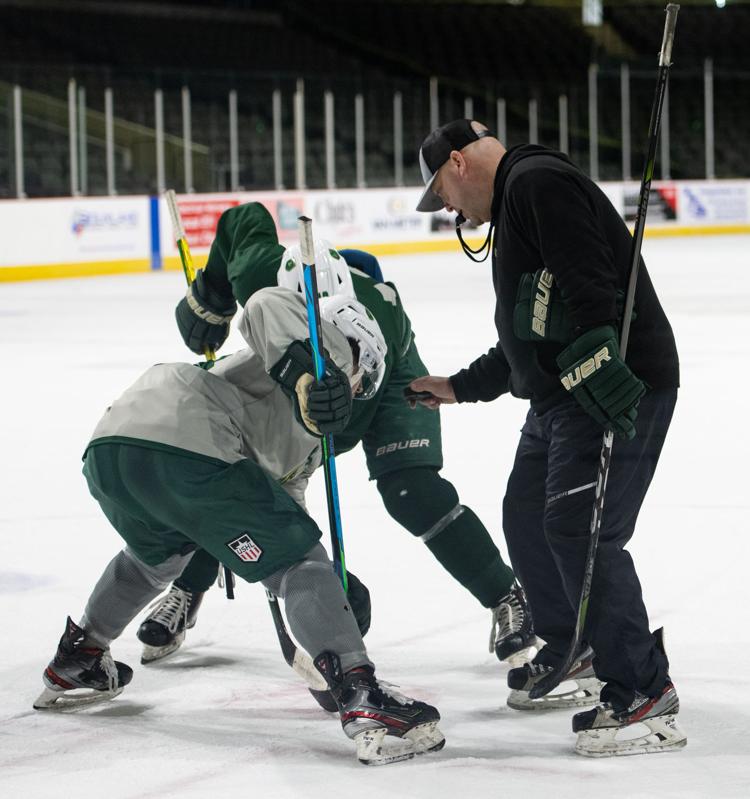 "We may not get 6,300 fans back to a hockey game right away," Morgan allowed. "We can still stress that the Muskies remain an affordable and fun place to spend an evening for friends and families."
To that end, the Musketeers have added innovations like the SERVPRO Party Zone, which take the Muskies experience to new levels. At $35 per high-top table, hockey fans can have exclusive drink specials, a bartender and a bar just feet away from the action.
"Fans can have the best seat in the house for not too big of a price tag," Morgan said. "We're a bargain and we've taken great steps to ensure the safety of both our team and our fans."
Which is music to the ears of Coach Strand.
"We knew there was a good chance we wouldn't have a season this year," he said. "That's why we're not taking any chances."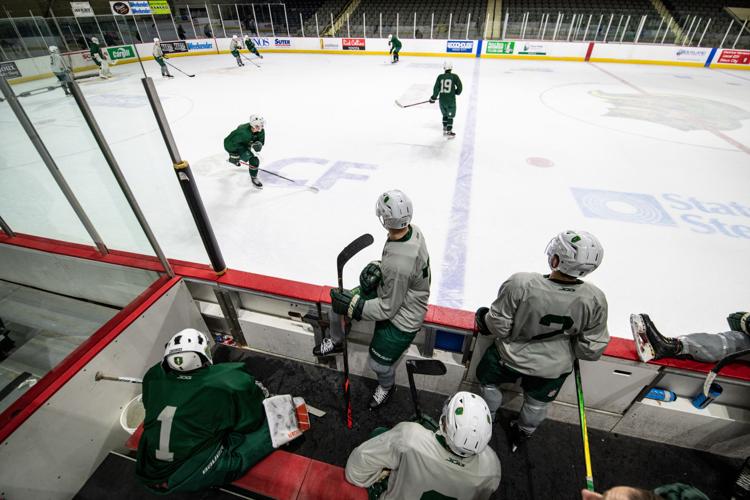 Neither is Hryckowian, who spent his 2019-20 season with the Cedar Rapids Rough Riders before being recruited by the Muskies this season.
"I'm having a great fun with a great group of guys," he said. "I'm really looking forward to the season with them, on and off the ice."
To that end, Hryckowian is spending a considerable amount of non-hockey time with known Chipotle fan Bradley.
"Yeah, it has become a tradition for  a number of us Muskies to heard to Chipotle after a hand practice," he said. "We need to get a sponsorship deal going because we sure do spend a lot of money with them."
Ah, that sounds like a future NHL player to us.
PHOTOS: Sioux City Musketeers vs. Tri-City Storm hockey
Musketeers vs Tri-City Storm hockey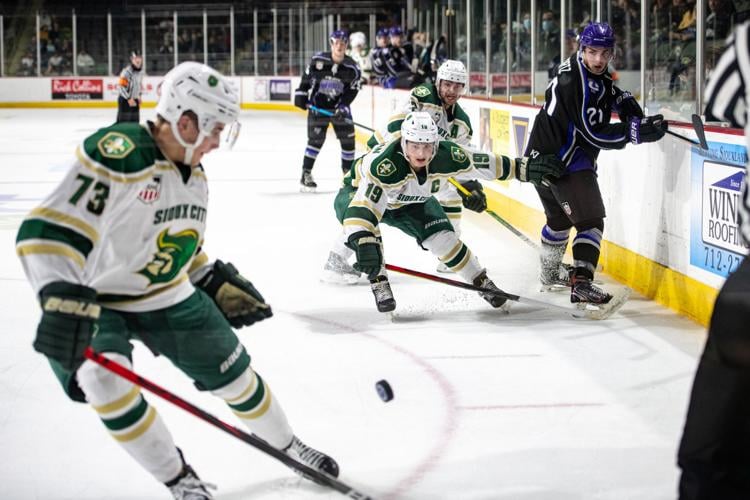 Musketeers vs Tri-City Storm hockey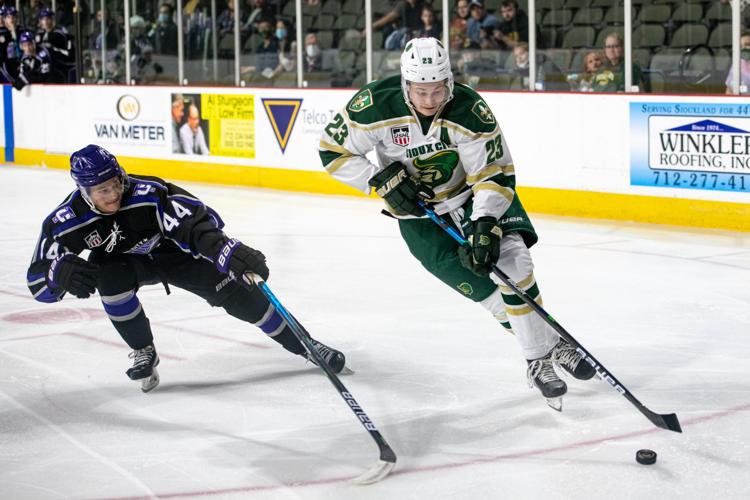 Musketeers vs Tri-City Storm hockey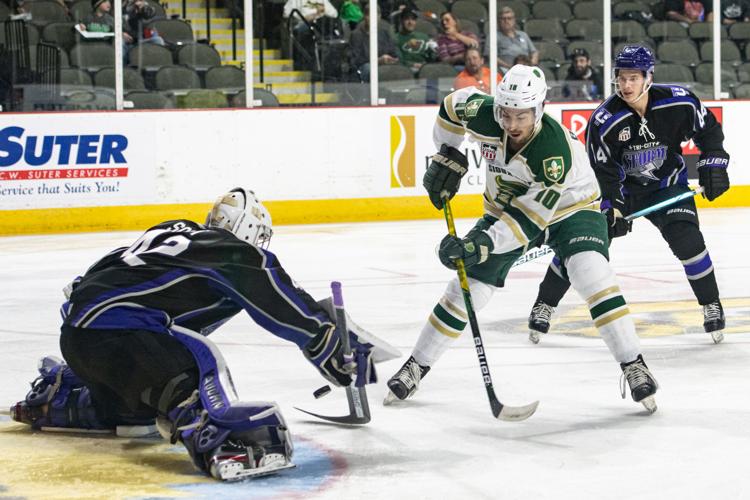 Musketeers vs Tri-City Storm hockey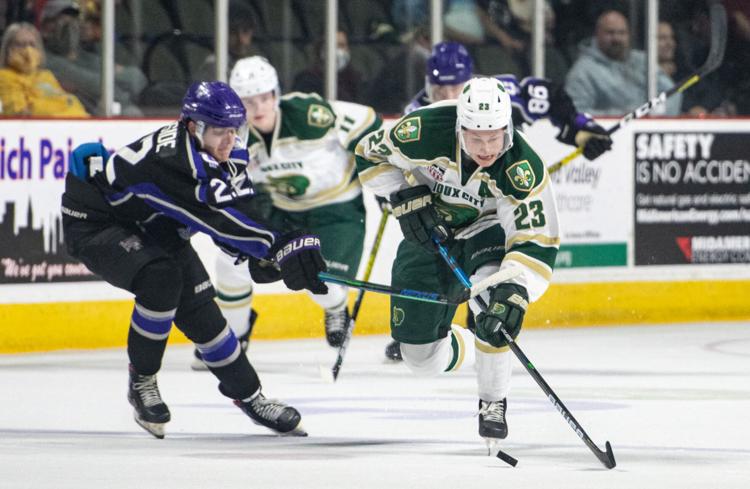 Musketeers vs Tri-City Storm hockey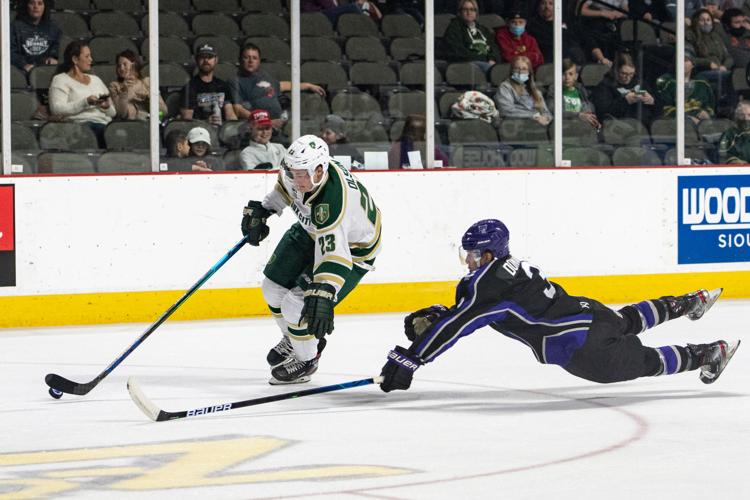 Musketeers vs Tri-City Storm hockey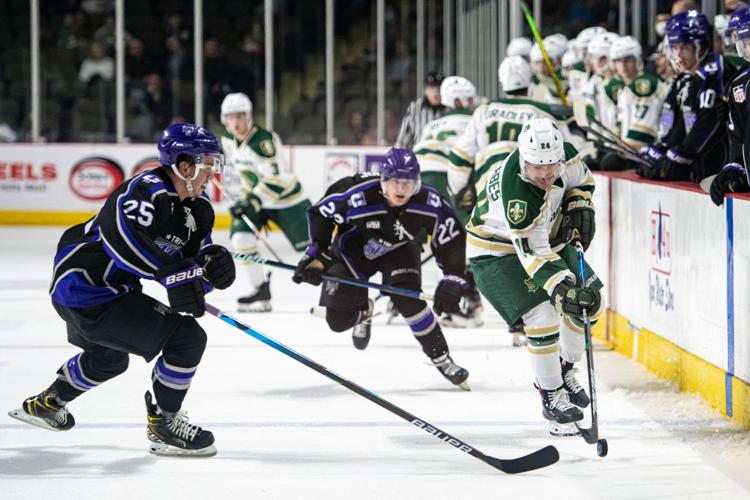 Musketeers vs Tri-City Storm hockey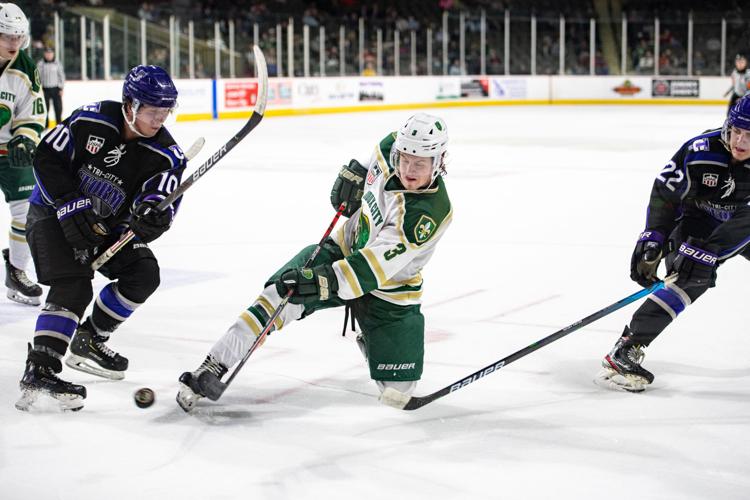 Musketeers vs Tri-City Storm hockey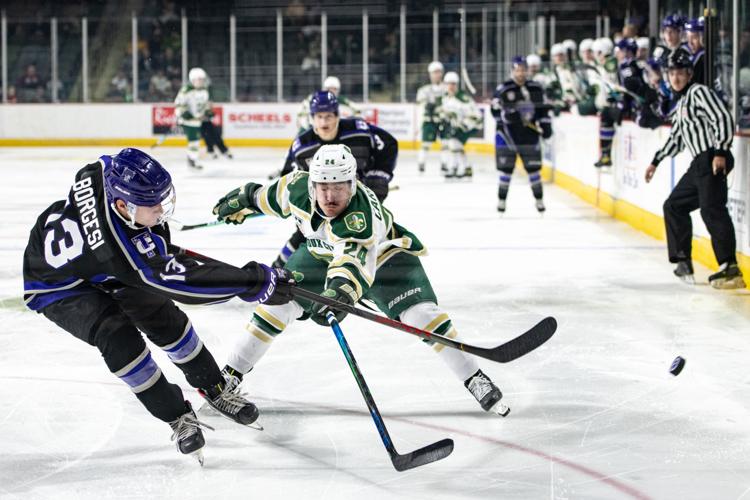 Musketeers vs Tri-City Storm hockey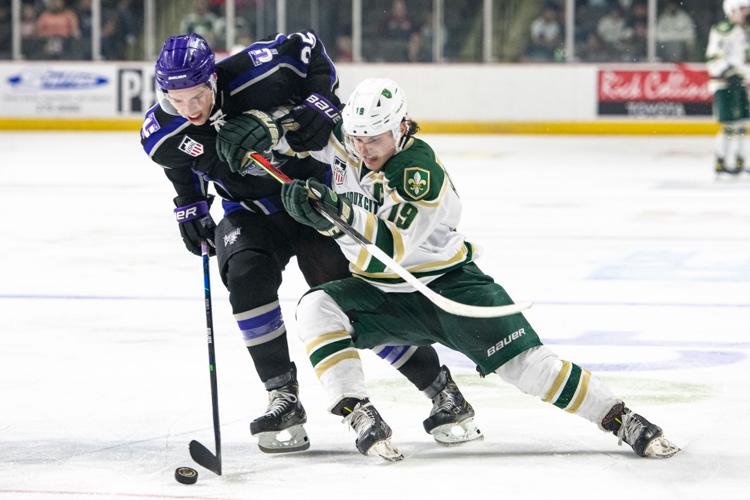 Musketeers vs Tri-City Storm hockey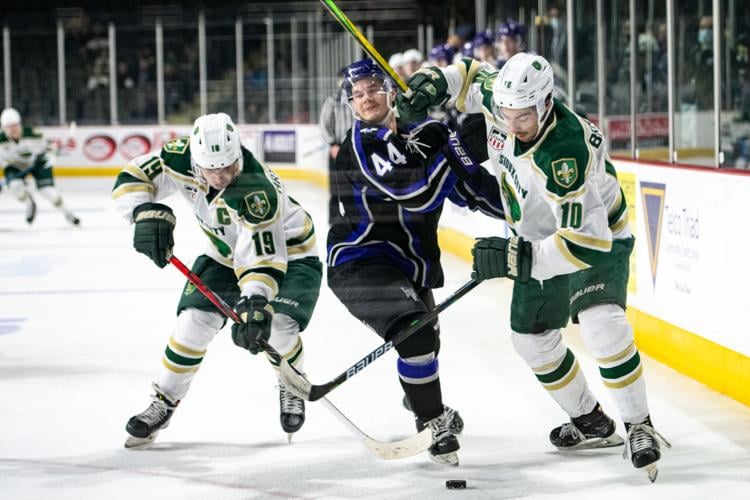 Be the first to know
Get local news delivered to your inbox!