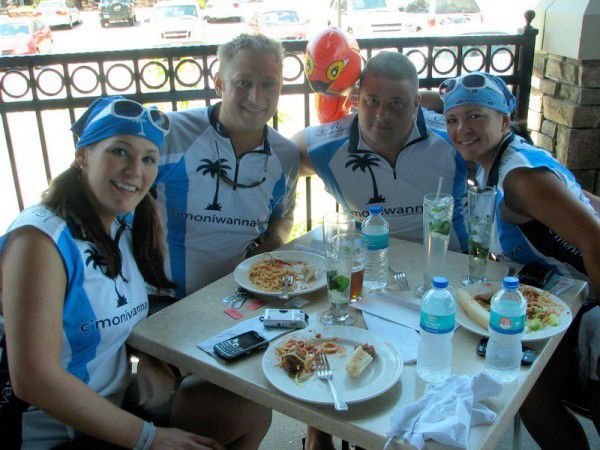 Bicyclists around Siouxland are about to partake in a fun annual event when Bike SUX takes place on June 1.
Cynthia Donovan, the classified and digital director of the Sioux City Journal, co-founded Bike SUX with her husband 10 years ago. Since then the couple has watched the event grow in size and popularity with cyclists around the area.
"10 years ago my husband and I were doing another community fundraising bike ride," said Donovan. "We decided to start one of our own. It is a great community bike ride to raise money for Goodfellows."
If you have a bike and a helmet (helmets are mandatory), you show up at Caribou Coffee on Hamilton (2939 Hamilton Blvd.) at 7:30 a.m. for registration. There will be free coffee and water while you register, so make sure to take advantage of that situation and get your buzz on.
"From there we have a police escort that takes us to the Perry Creek trail for the shorter ride (19 miles), then to Outer Drive for the longer, more tedious ride (30 miles)," she said.
The cyclists will then ride the routes to many different stops for a poker run.
"We are stopping at Bambooze, we are stopping at Jolly's On the River and we'll be making a stop at Famous Dave's," said Donovan. "We will end up at One Eyed Jack's, where you will get your lunch and a t-shirt, both of which are included in the entry fee."
There will be swag up for grabs and there will also be a raffle with lots of awesome items to win.
"We have all sorts of stuff from June E. Nylen, New Belgium Brewing…we have stuff from all over the place," she said. "There's a raffle where Scheel's has donated a Trek bike. Other than that, we have over 35 items to give away."
You have free articles remaining.
As said before, this event is raising money for Goodfellows charity.
"Unfortunately there are so many underserved children in the Siouxland area," said Donovan. "Goodfellows actually raises money to get two toys and two books for around 7,000 children in the Siouxland area. On average around $13,000 is raised during this event. There are usually between 100 and 125 cyclists who participate."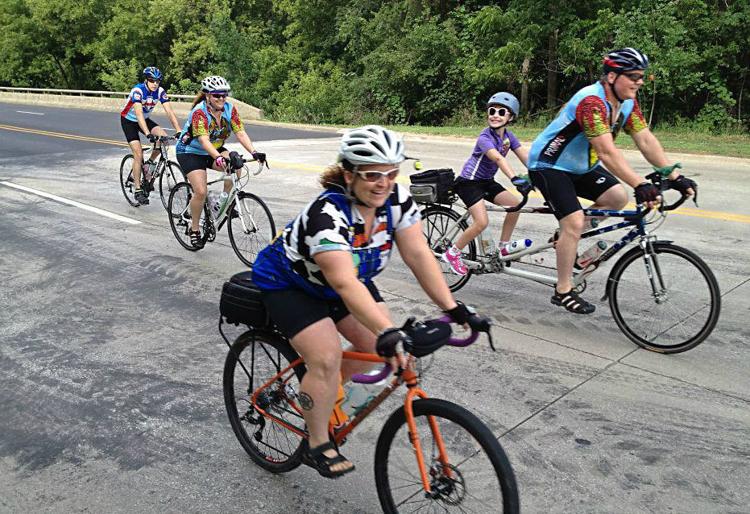 The event will happen whether or whether not the weather cooperates. This will go on rain-or-shine.
"I remember one year it was just pouring rain, but everybody still came back really happy when it was time for lunch and a beer," she said.
You don't have to worry about gathering a team for this bike ride. You can have a team, but you can also opt to go solo.
"Some people decide to come in teams," said Donovan. "I think the great part about this ride is that it's a calm enough ride that you can participate even if you haven't been on your bike in 50 years. If you are a real bike enthusiast that participates in rides like RAGBRAI, the longer ride will be challenging and long enough for practice. Little kids even ride, so it is very family friendly."
But what is the appeal of riding these self-propelled two-wheeled vehicles?
"We ride in cars and we are always looking at the road," said Donovan. "When you are cycling, you can smell things and see things that you don't normally smell or see while you are driving. You are not constrained by any windshields or windows whatsoever. You can go at your own pace. There is something very meditative about it. There is so much camaraderie and people having fun. Biking is also getting grounded in nature."
The cost to participate is $25 per person pre-sale, and $35 per person on the day of the event.