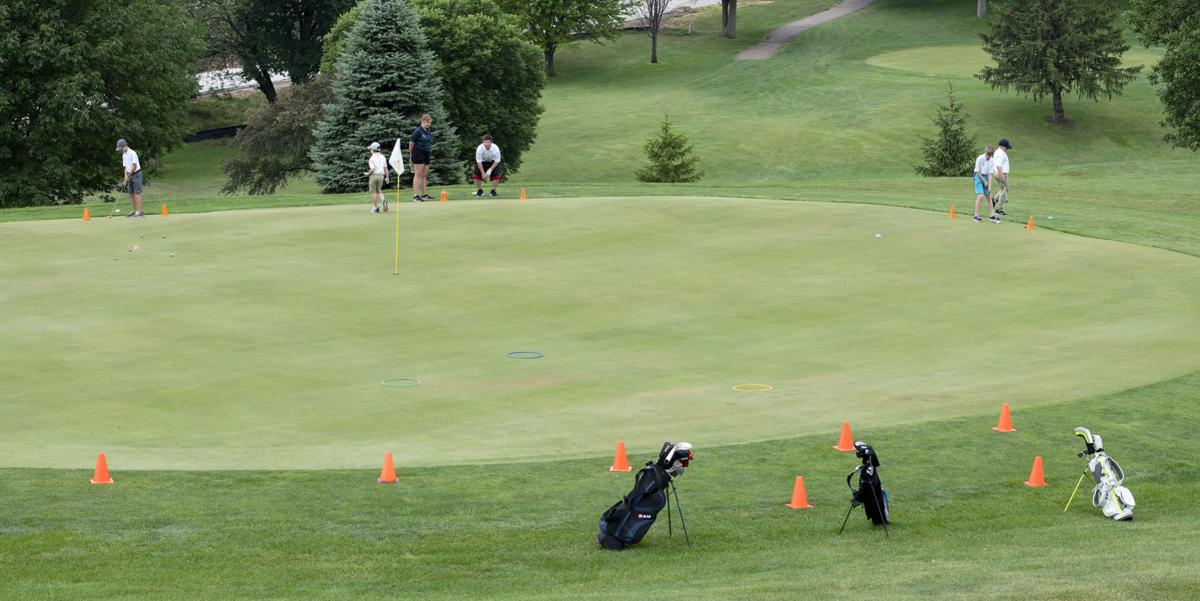 Coaches like to point out skills their players gain through activity but First Tee makes a point of emphasizing youth development when it teaches golf.
"We have nine core values: honesty, integrity, sportsmanship, respect, confidence, responsibility,  perseverance, courtesy and judgment," said Jeremy Pigg, executive director of First Tee Siouxland. "So it's not about the golf, it's about youth development and instilling those skills in the kids on the course." 
Pigg said First Tee started as the Siouxland youth golf association. As it grew, it evolved into First Tee in 2017.
Pigg said the program started in May and goes until schools begin in the fall.
Pigg said that while they suggest kids be 6 to 18 years old, they will allow ones as young as 4 to register. He said they accommodate younger kids with plastic equipment and tennis balls.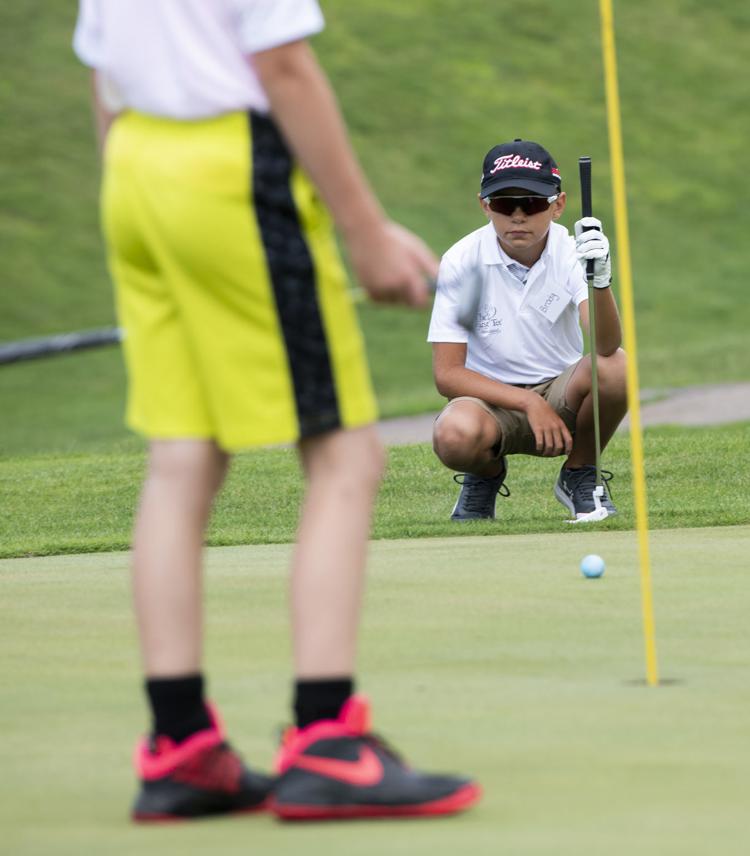 Maria Zorrilla, one of the coaches, said she's been with the group for three years.
Zorrilla said that she's been playing golf since she was 6 and wanted to go professional but, due to an injury, changed her goal to coaching.
"I love teaching and being able to help kids learn about a sport that's not as known as football or some of the other sports," Zorrilla said.
Pigg said they have putting stations, chipping stations and target stations.
"Some of the older kids play full rounds of golf as well, with supervision," Pigg said.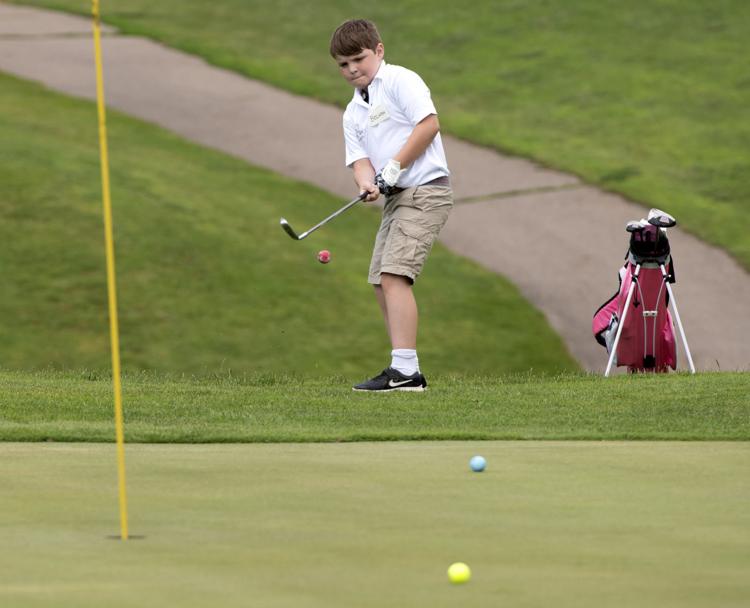 Betsy Wanderscheid said she has three children who are part of the program. Her oldest has been a part of First Tee for five years. 
"They really enjoy it because they're learning golf while playing games, which is the best type of practice," Wanderscheid said. "It's interactive. They get a chance to learn all the different aspects versus going and playing holes with mom and dad."
Wanderscheid said First Tee is a great way to introduce kids to the game.
Addison Kovarna, an eighth grader who is in the Birdie group of First Tee, said she joined the program because she wanted to do something over the summer, and she wanted to get better golf.
"It's good the people are very nice, and I learn a lot from it," Kovarna said.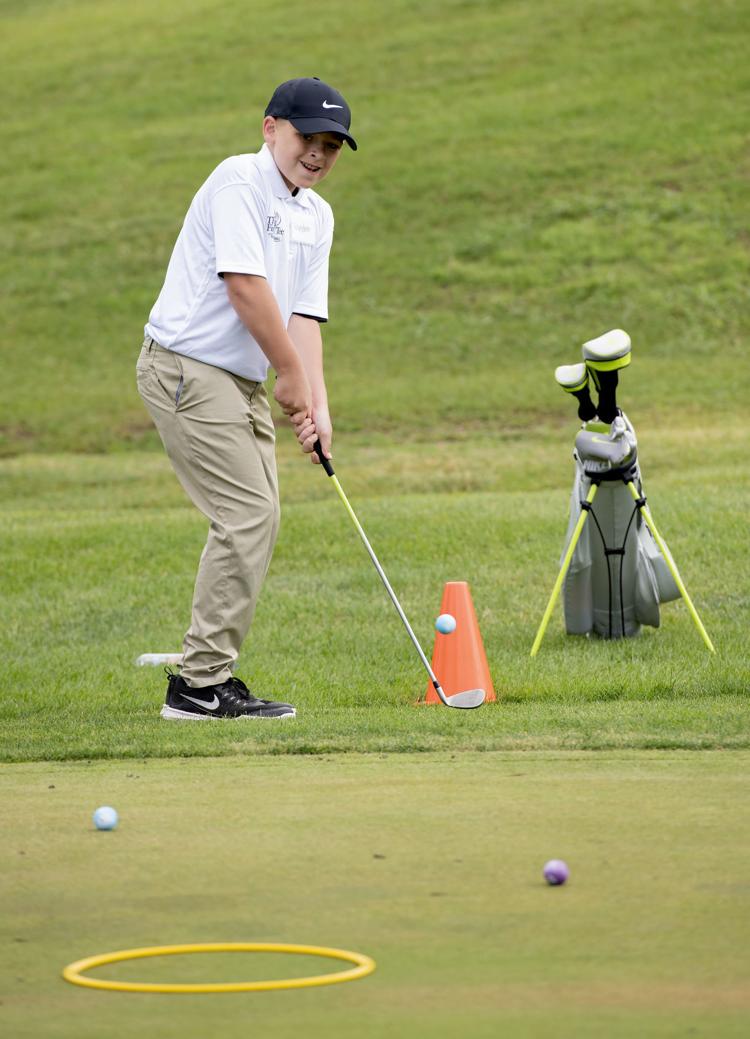 Last year, Pigg said, First Tee's middle school group was able to participate in a four-state tournament in Minnesota. He said while it's not the first time Iowa has participated in the tournament, it was the first time Sioux City was able to attend.
"It wasn't about the result," Pigg said. "It's about the experience. Although we did come in second."
Pigg said it was just like a PGA Tournament --  it was intimidating for them at first, but they did a great job.
Pigg said there is a fee for the First Tee program, but organizers won't turn away a child who can't afford it. He said they have options to make it more affordable.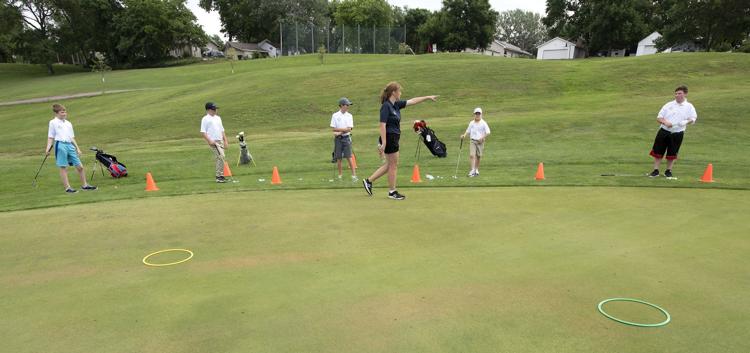 "We have a scholarship program," Pigg said. "We've got tons of equipment. If a kid doesn't have golf clubs, we'll supply them. It's all based on the economic situation of the family."
Pigg said participants also get shirts and colored golf balls, so they know which is theirs.
Unfortunately, with everything going on with COVID-19, the number of participants has declined. Pigg said that for this year, they thought they were going to top 600 kids. However, they went from last year's 550 kids down to 130 because of fears about the virus.
"Our registration is down, but we've been dictated by the PGA that we have a six-to-one ratio," Pigg said. 
Pigg said once everything calms down, he hopes the organization can also do more of these tournaments and expand to other golf courses as it grows. He also hopes to break that 600 registrations' goal.
Be the first to know
Get local news delivered to your inbox!