Have you ever seen a really cool piece of art and thought to yourself, "I want to drink that"? Pourgatory is just the occasion for you!
For its one year anniversary at the second location in Dakota Dunes, Stone Brú is holding a latté art throw down to see which bad-ass barista can combine cream and espresso to make the best work of art on top of a cup of coffee, something lead barista at Stone Brú, Jesus Iñiguez, has been perfecting since starting with the company at its original location.
"We have 32 spots open for latté art competitors," said Iñiguez. "We currently have 15 to 20 people signed up, so there's room for some more. There are competitors coming in from some pretty cool places like New York. It is a competition to show the skills of the baristas. We want people to come out, have fun and meet new people."
This isn't the only latté art throw down Iñiguez is planning.
"This is one part of a three-day throw down I'm planning across the state," said Iñiguez. "It will be tournament style. The first day is here, the second day is at Town Square coffee in Orange City and the third day is at Dash Coffee Roasters in Cedar Rapids. It's just kind of a way to have different coffee shops in Iowa get to know each other; it will be good for the community."
The winning latté artists won't be going home empty-handed; lots of prizes are available to win.
"For prizes we have cups, cool hats, subscriptions for Barista Magazine and a lot of really cool gear from our 15 sponsors," said Iñiguez.
If you are a barista and know about latté art making, you could qualify to compete in this throw down, just make sure to sign up.
According to the head barista, if you think watching people make coffee would simply be a boring time, this is an event that could open your eyes to a much more entertaining side of the coffee making business.
While Iñiguez initially started creating latté with an ambition to learn lots of designs, he has paired it down to a select handful to stress the quality of the art over the quantity of designs. His favorite design to make for people is a tulip.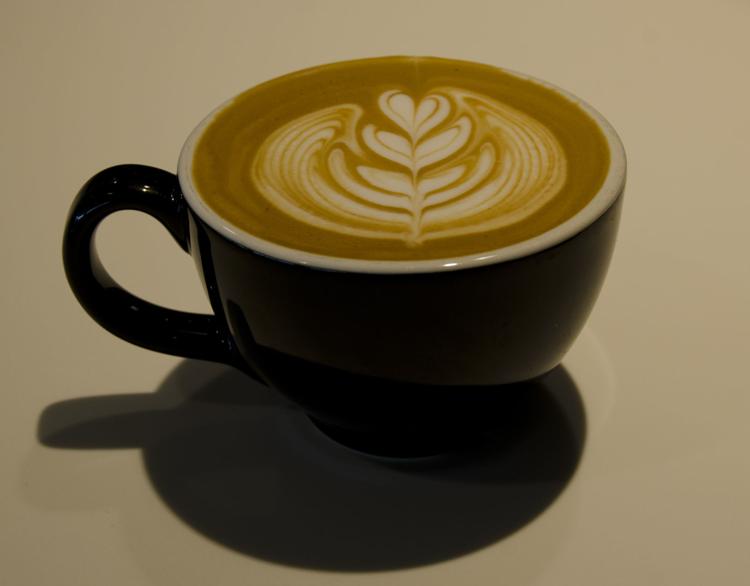 How does one judge a competition like this?
"We judge on three things," said the barista. "We judge on aesthetic, balance and clarity. You want the design to look nice and be visually appealing. You want it to be balanced and symmetrical. You want a good definition between the espresso and the milk. Those are the three basic things. Rather than have people pour these really intricate designs, you need to know how to manipulate the milk and the espresso to create a well-balanced, clear and beautiful design."
The throw down may be the center of attention at this event, but it isn't all Pourgatory has to offer.
"We're going to have a costume party," said Iñiguez. "There will be trivia in the bank part of the building…fun little activities for the community, as well. People can bring their families for the fun. We will have snacks and drinks, too. Also, we will give away the drinks that the latté artists pour."