1. Let's be Frank N. Furter!
"It's just a jump to the left! And then, it's a step to the right!" Magenta, Riff Raff and a certain sweet transvestite will be doin' "The Time Warp" during the Marquee's fourth annual Rocky Horror Picture Show Party, starting at 7 p.m. Thursday! Nice, is it too cold to be in fishnet?
Legend has it that when Bingo was introduced in America in the 1920s, it was called "Beano" since it was played with dried beans, a rubber stamp and pieces of cardboard. Chances are good that beans won't be used at Tyson Events Center's Bingo Night, at 7 p.m. Friday. But the proceeds will benefit the United Way of Siouxland.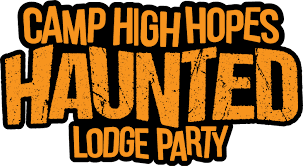 Don't alert TripAdvisor, call Ghost Busters! Why? Because Camp High Hopes will be hosting its ninth annual Haunted Lodge Party. The spooky stuff will start at 6 p.m. Saturday at the South Sioux City Riverfront Marriott, 385 E. Fourth St.
What do B.B. King, Mavis Staple and Onawa-based accordion player Dwight Lamb have in common? All three are recipients of the NEA National Heritage Fellowship. One of the biggest proponents of Danish music, Lamb will be giving a Betty Strong Encounter Center Facebook concert at 2 p.m. Sunday. Access it at facebook.com/sclandc/
The Dorothy Pecaut Nature Center is celebrating its 25th birthday in a weird way. It will be releasing broad-winged hawks and one barred owl back into captivity, virtually, via Facebook. Say bye-bye to these birdies at 2 p.m. Thursday.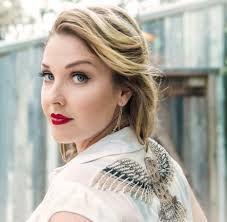 6. 'Sunny' days, 'Sunny' nights?
Expect the Marquee, 1225 Fourth St., to be a bit sunnier at 7 p.m. Saturday. That's when Houston-based country artist Sunny Sweeney will be performing an all-acoustic set.
Be the first to know
Get local news delivered to your inbox!