So, how's your New Year's Resolution to lose weight going? Well, let your friends at the Weekender sabotage it. Wise I Brewing Co. (15 Second St., N.E., Le Mars) will be teaming with Catalanos Wood Fired Pizza for a "Pizza & Pours" event from 4 to 8 p.m. Thursday. C'mon, you held out for nearly a month. That beats last year's record, right? 
2 Brrr, Okoboji's Winter Games are back!
Who needs the Winter Olympics when the University of Okoboji's Winter Games (at various location at or around Okoboji, Iowa from Thursday to Sunday) are back? Heck, you'd never see such contests as a snowman building competition, a human foosball competition or beard-growing competition at the Olympics. What's the deal with that?!?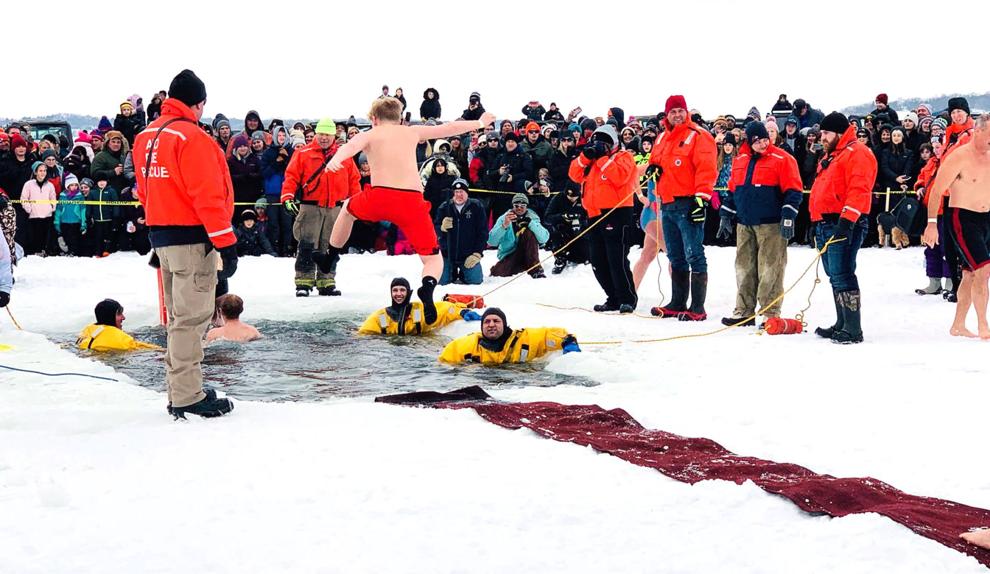 "Just Say Yes," an exhibit featuring the work of critically acclaimed artist Paul Chelstad, will open at the Sioux City Conservatory of Music's The Block Gallery, 1307 Pierce St., at 6 p.m. Friday. You may not know Chelstad's name but you know his art. Believe us. This dude is amazing!
Do you miss open mic nights? Sadly, they've been on the "Where Are They" column since COVID hit. That isn't the case with Vangarde Arts, 416 Pierce St., which has been holding an every Thursday Open Mic night at 7 p.m. prompt. Check it out!
Admittedly, we have two left feet. But if we were more rhythmic, we'd head on over to The Don's Bar & Grill, 801 W. 13th St., South Sioux City. At 1 p.m. Sunday, members of the Boots & Buckles Dance Club will teaching couples dancing. 
6 Three days of Muskies action!
Those hard-charging members of the Sioux City Musketeers hockey team cannon stay off of the ice. At 7:05 p.m. Friday, they'll be going up against the Fargo Force at the Tyson Events Center, 401 Gordon Drive. at 7:05 p.m. Saturday and 3:05 p.m. Sunday, the Muskies will be chasing after the Sioux Falls Stampede!