This week's artist spotlight series focuses on Luke Schroder, a multimedia artist with a love for multiple different mediums.
Schroder is a tattoo artist at Addictive Tattoo in Sioux City. He also draws, intricately carves pumpkins and other gourd-like plants and creates art on the digital platform.
He used to be a musician, but now his life is fully immersed in visual art. He is 39 years old.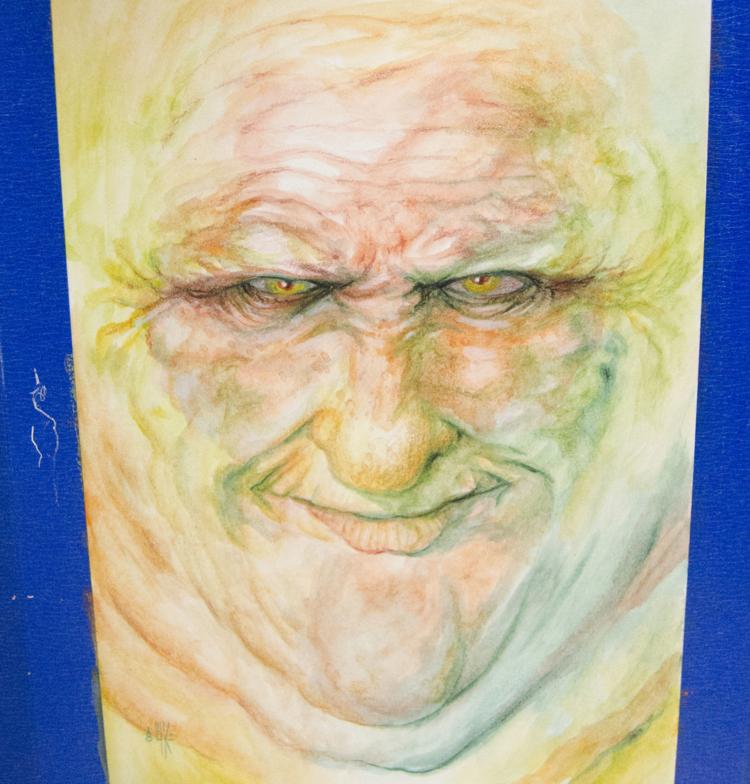 Weekender: When, how and why did you initially start creating things?
Schroder: "As far back as I remember, my mother taught my brother and me how to read and write based on drawing. That was pretty cool. She was an artist, as well…so is my older sister. It was a way to occupy us and keep us out of our mother's hair, and as long as I can remember, we always did it."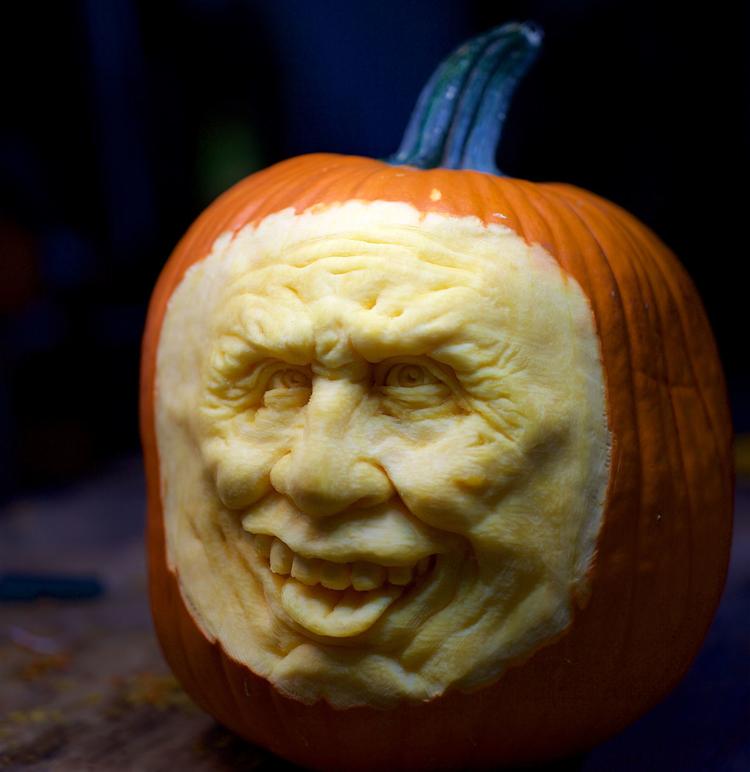 Weekender: What inspires you to create art?
Schroder: "Anything, really…mostly music. It seems hokey to say, but human emotions…hunger can inspire me…anger, being sad. That sounds like a trite way to be inspired. Music and literature always; I can take it from anywhere. I can see a face in a rock."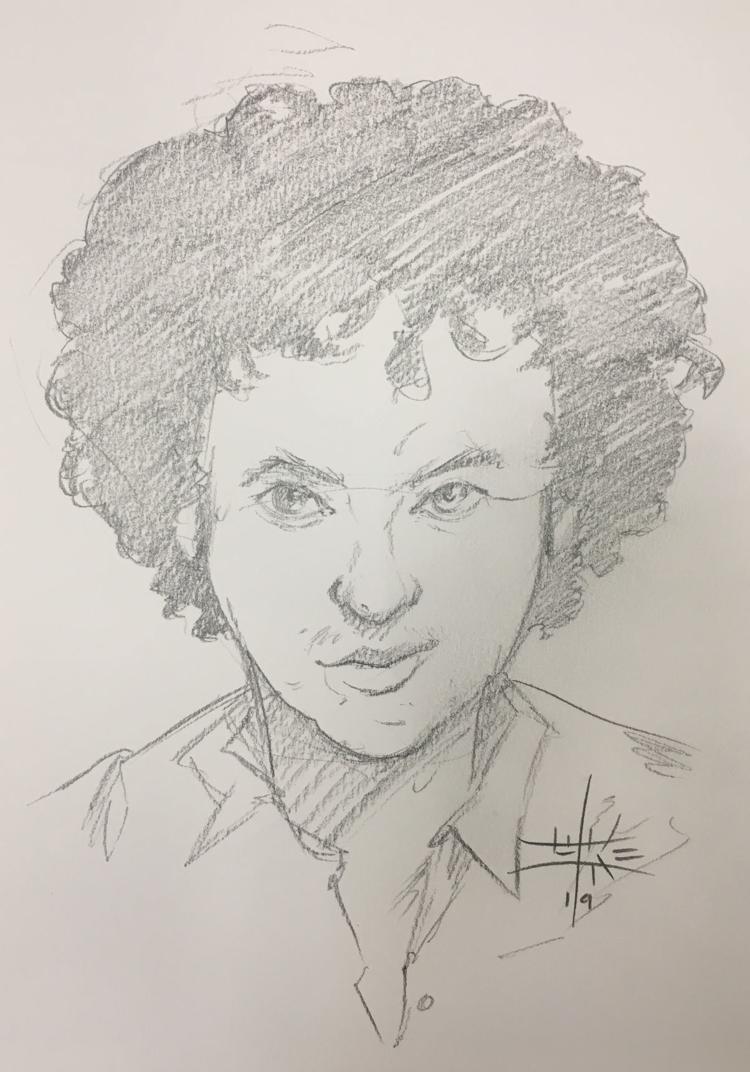 Weekender: Who might be some of your artistic inspirations?
Schroder: "A lot of the guys who did rock and roll album covers and comic books. Michael Whelan, Wes Benscoter; any of the guys who's art made me buy a heavy-metal album, I latched onto them and really got into it."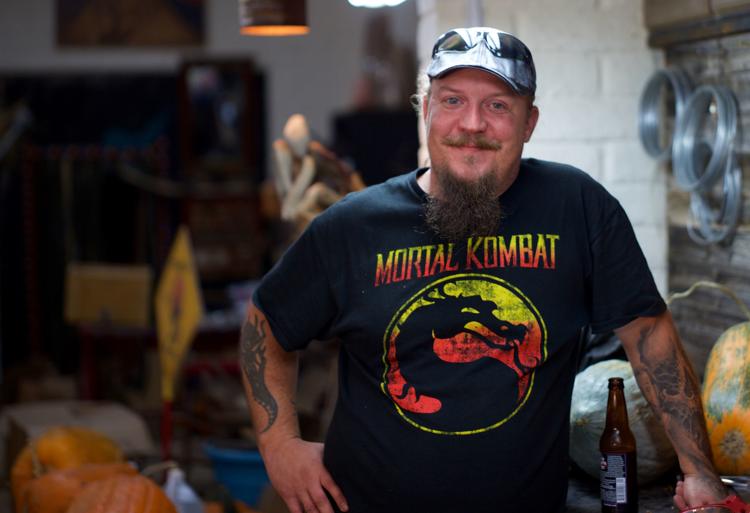 Weekender: What are some of your favorite subject matters that you like to tattoo, draw or create?
Schroder: "Scary stuff; heavy metal or horror. I like zombies or skulls; anything that is provocative and elicits an upsetting or funny reaction depending on your personality. I like repulsing or attracting people to my art; either way I get off."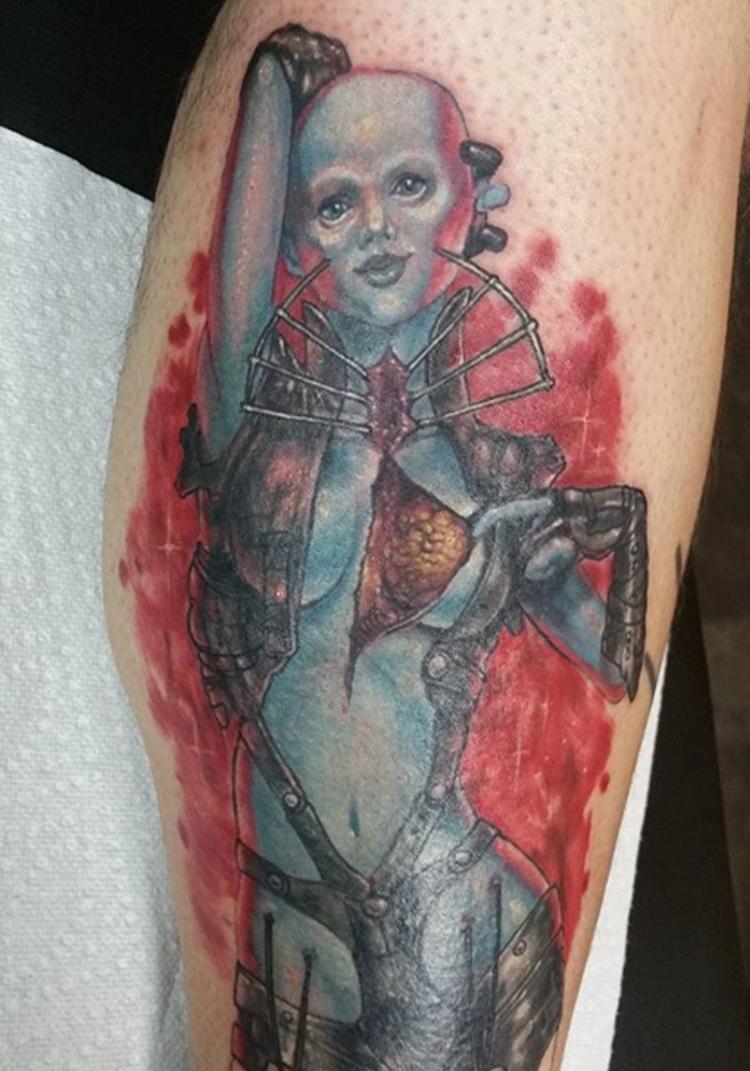 Weekender: What are some of your favorite mediums with which to work?
Schroder: "Now that is a question. I really need to narrow this down; I'm getting older and it's more and more frustrating. I love tattooing, I love all kinds of paints and sculpture. I love to carve pumpkins. It's really hard to narrow that down; if I could make a skull out of frozen diapers, I'd probably do it."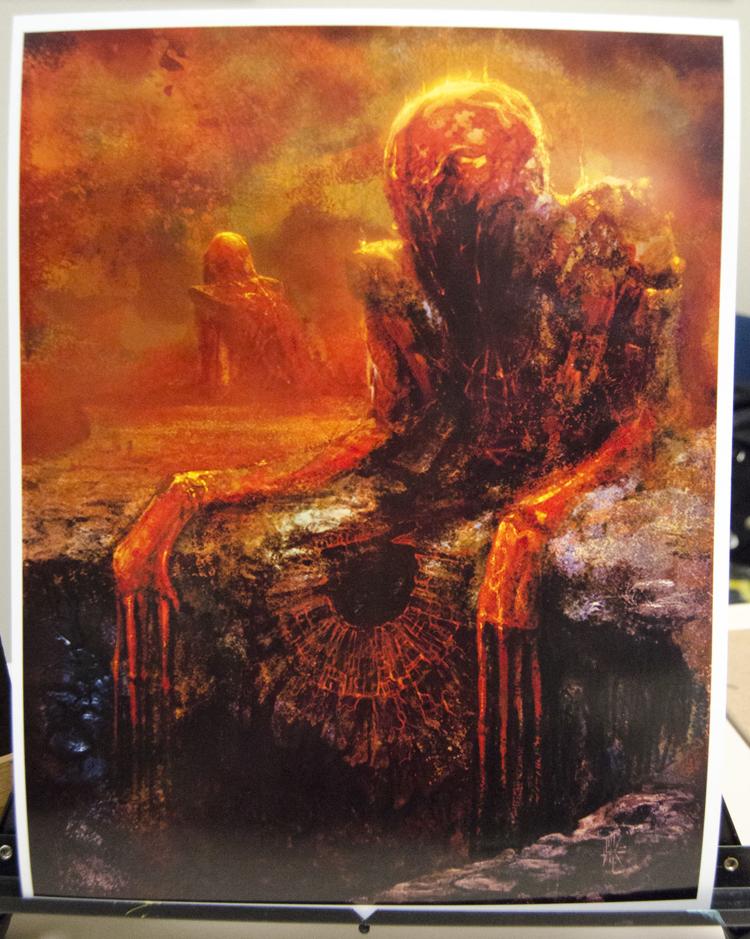 You have free articles remaining.
Weekender: How did you get into tattooing?
Schroder: "That goes in line with my early inspirations; heavy metal and rock-and-roll. I never thought I would be a musician, but I would see these guys when I was eight years old and I knew I was going to be a tattoo artist. It also stemmed from frustration so many years ago, wondering how I could make money while doing art. It came with a lot of struggle but I'm blessed to make people happy with my art while making a good living doing it."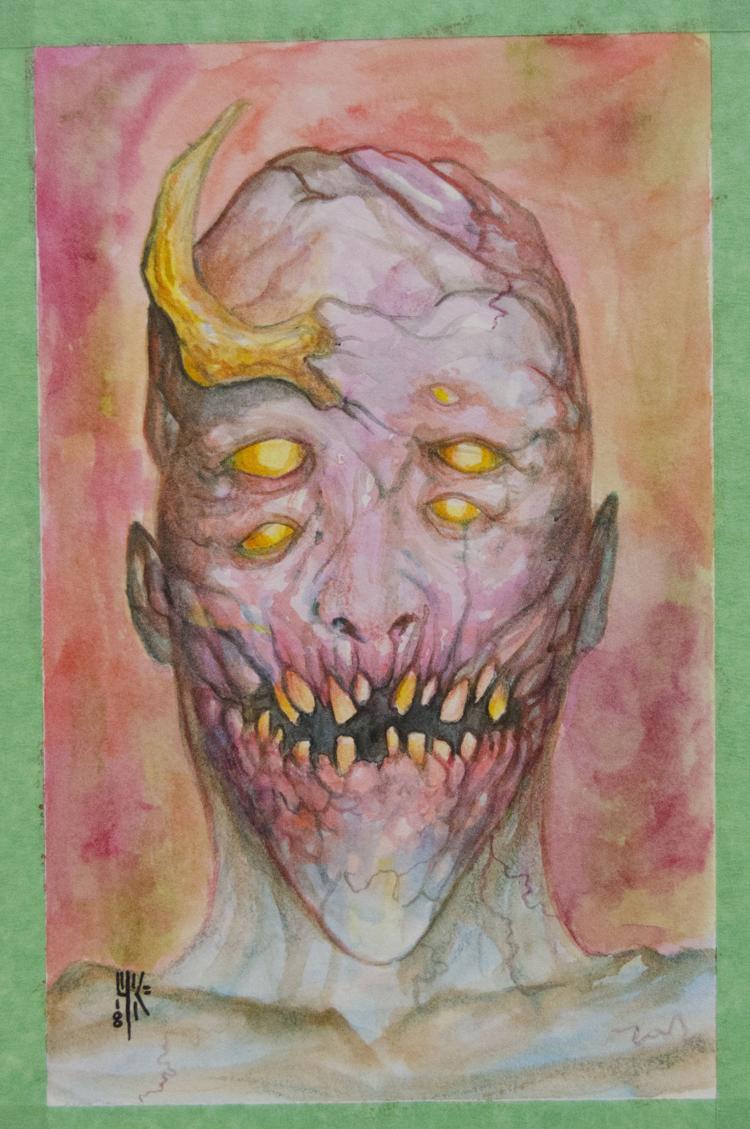 Weekender: What makes you different from the other artists in the scene?
Schroder: "The versatility; I can do anything, or at least try, damn it. I'm very quick. I have a lot of years of failure and practice underneath me, so if I do something quick and it looks easy, the only reason for that is 300,000 failures beneath it. When you come in and start talking, I start drawing and get the thing in front of you quicker."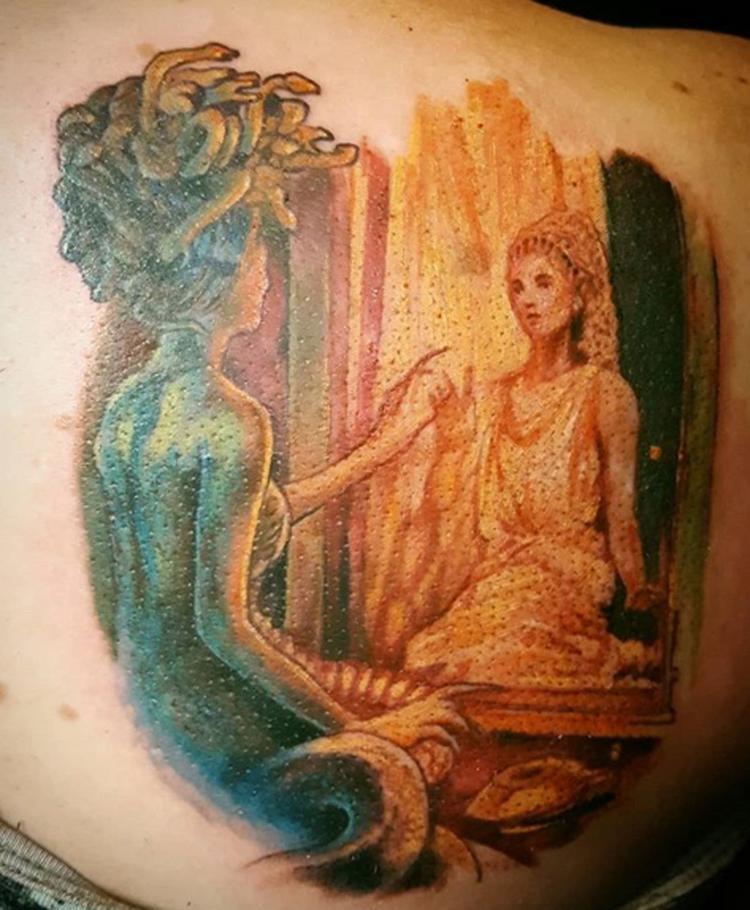 Weekender: If you mess up on someone's skin, how do you remedy it?
Schroder: "That would be a revealing of my tricks, but it can happen…you just have to be able to roll. It is almost like making a mistake on a pumpkin…you just can't un-do. You have to be able to beautify what's ugly; I don't mess up a lot, but someone can sneeze or jerk and it will happen…you just have to roll with it."
Weekender: Why create? What does it do for you, personally?
Schroder: "It keeps me grounded and it keeps me floating. It keeps me young; I get to dream and use that. If I didn't I'd be a far different person. I used to be a pretty angry guy. Now I know that I'm a perpetual art student and that satiates any of the demons I have or would have had. It is necessary for me. If I'm under stress or any other notion I'm not comfortable with, I can always pull out some art.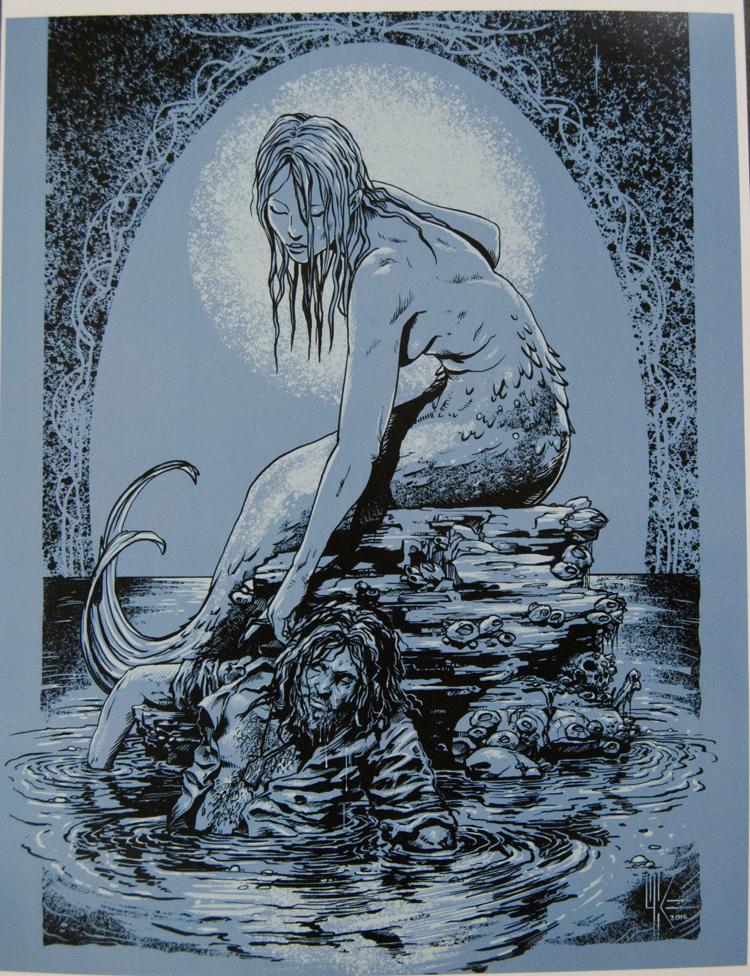 Weekender: What kind of mood or headspace do you have to be in to create art?
Schroder: "Any will do. I've done some of my finest work while being very pissed off, frustrated or desperate. Being calm and happy is nice, too."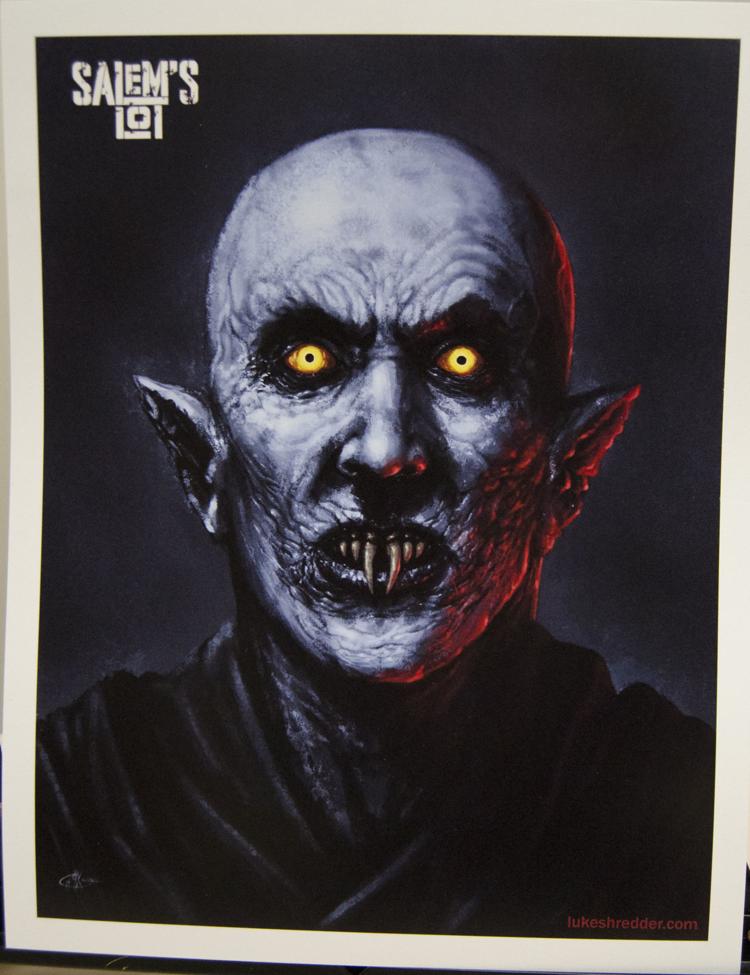 Weekender: What is your creative process?
Schroder: "I cannot define that. I'll do any damn thing I have to do to get results. I used to set up a workflow and give artists advice and post it online…then I won't adhere to it at all. The next week, I'll have a different method. I'd say to other artists to have fun failing. That may sound cynical, but I think setting out to throw a piece away is good advice. Work on a grocery bag; draw on one of those…you can sketch and not worry about throwing the art away. You can hang onto them and see how much better you eventually get, but get ready to throw things away. My girlfriend is really going to disagree with me saying that, because I never do."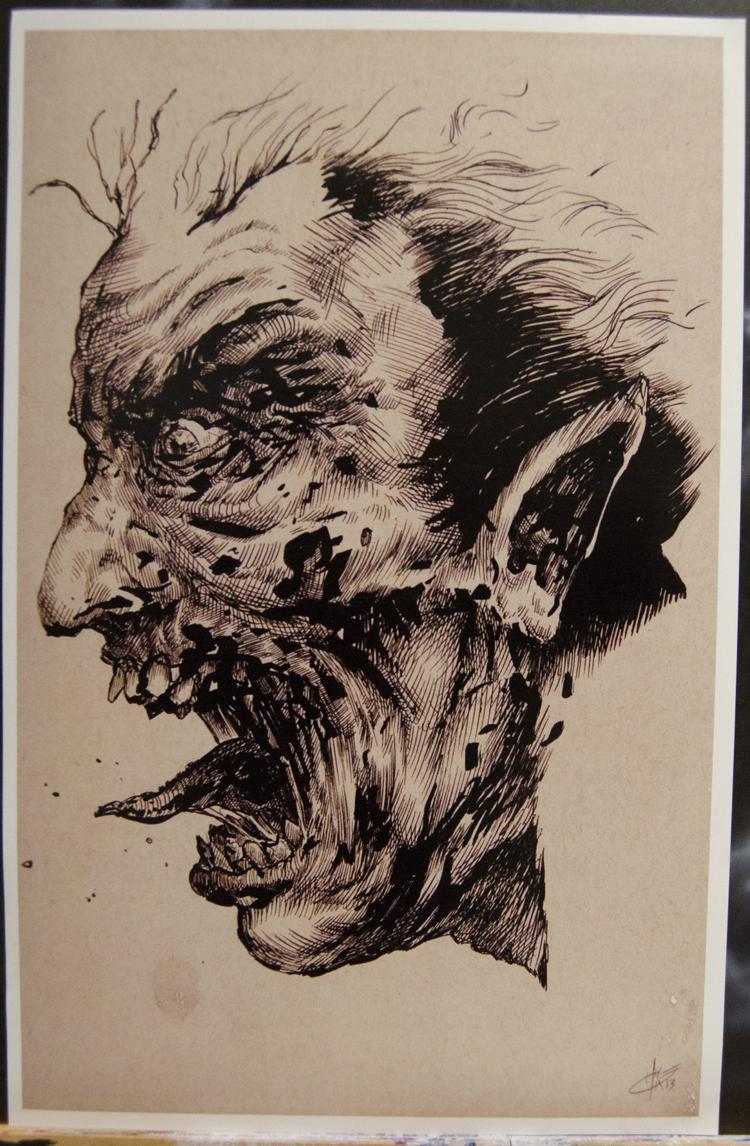 Weekender: What is your ultimate goal as an artist?
Schroder: "I want to leave a big, un-ignorable mark. I want to leave a gouge in the art world…at least I did something. I'd like to bolster up other artists, maybe help kids and other people achieve a level of art. I like to talk with other artists, work alongside them and feed off each other's visceral feelings about art."