Have you ever had a hankering to learn an instrument, but just didn't have enough time?
With Hamilton Loomis's harmonica workshop you will now have an opportunity to learn how to play a groovy instrument used in blues music.
"Music has been my life for the past 25 years," said Loomis. "Ironically guitar is my main instrument, not harmonica. I've been playing since I was a kid in the Houston blues scene. When I was 16 I had the opportunity to meet Bo Diddley. He took me under his wing and we became friends. He gave me a spotlight and some advice and we even recorded some stuff together. It was an amazing experience for me, a kid from Galveston, Texas."
Loomis had other influences including Joe "Guitar" Hughes, Johnny Copeland and Albert Collins. "Learning from those guys was special because they taught me stuff you can't learn from text books...how to listen and communicate with your instrument. Some of those things they taught me back then I teach people in my workshops."
The workshop is designed to teach someone who has never picked up a harmonica the basics.
"The harmonica is a very accessible and user-friendly instrument," said Loomis. "I've taught guitar classes too, but you have to come in with some skill already…there is a learning curve there. With harmonica you can take anybody off the street and show them a few things right in the beginning and they can already make a great sound. Because they are diatonic instruments, which means they are in one key, everyone can be on the same page and sound great as a group, as well. It's an 'instant gratification' kind of instrument."
The workshop will be held over two days, April 8 and 9.
Day One, he covers the basics.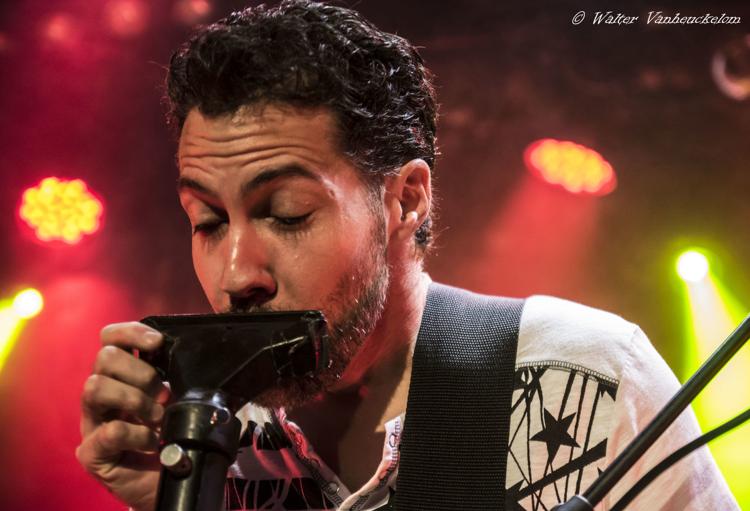 "It's taught from a blues angle because the blues genre is the genre harmonica is most common in. I can count the number of jazz harmonica players on one hand. That first day I teach people how to hold the harmonica, get a good sound and how to do some simple rhythms. The second day we get into more of the juicy stuff. We get into trills and bending. I basically teach people a new language because blues is all improvised.
Why is the thought of playing the harmonica so intriguing to so many people, you may ask?
"There are several reasons," said the musician and instructor. "First off, there is lore to the harmonica. There is history behind it. My grandfather played and I always wanted to learn; there's that historical aspect. No. 2, there is an easily accessible sound. It requires very little skill to get a good sound. No. 3  is it is small and portable and you can put it in your pocket. I think all of those things give the harmonica appeal. Another thing is that there is a demand for these classes; a lot of people have this on their bucket lists."
But what was the reasoning behind this Texas-based musician hitting the road to teach his classes in Sioux City, Iowa?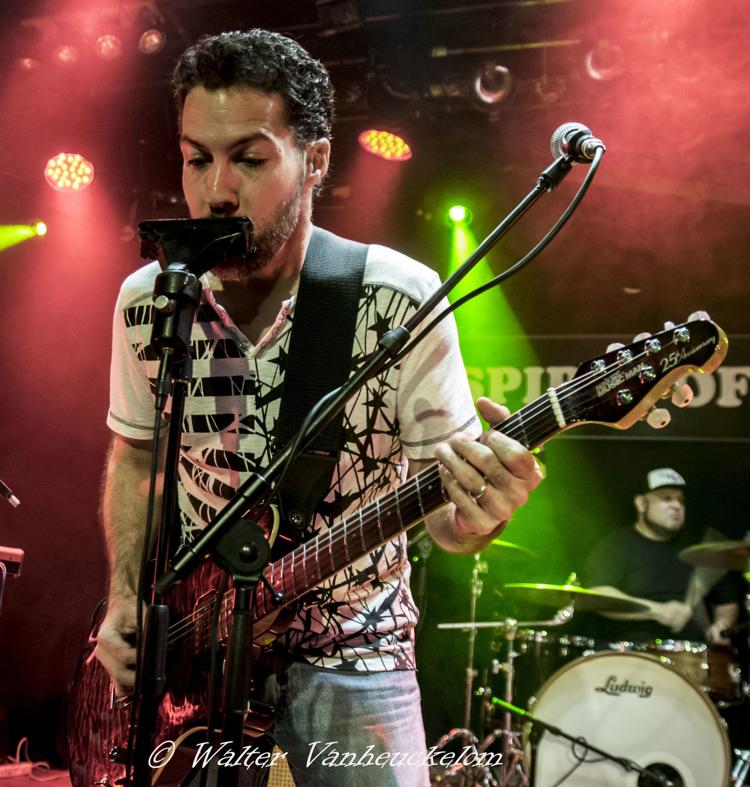 "Because of Vangarde Arts, of course," said Loomis. "They got a new location last year and last time we played at Vangarde, we played the new venue. The room was just set up really nice for a workshop. After the show I went to Brent (Stockton) and told him I noticed the Vangarde has its own regular patrons. There aren't a lot of cities that have that…you see the same folks at all of their events. Brent has his followers and anything he puts on is going to be quality. I asked him about the prospect of doing this workshop and he was all about it. He said, 'Let's do it,' straight up."