Tosha Riggs is a local artist with an affinity for all things having to do with feathers.
She is a mother of two, the hula-hoop instructor at Studio 302 "Art in Motion" and she go-go dances and performs flow art with the Riviera Go-Gos.
Riggs makes all sorts of wearable art using feathers and trinkets. She is known for her hand-crafted wearable angel wings, hula-hoops and her steam-punk creations. She also makes bouquets out of feathers and dried flowers and donates them to charities and auctions.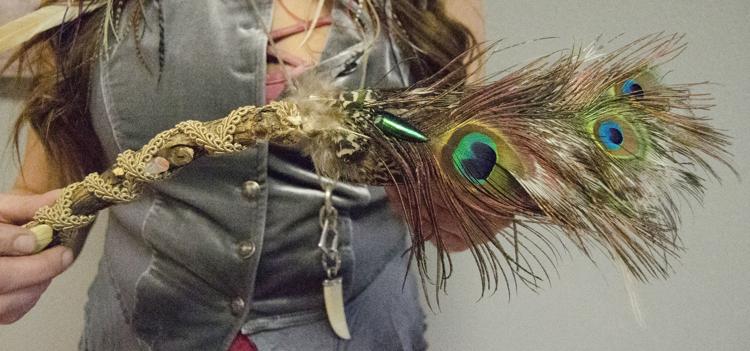 Weekender: When and how did you start finding your artistic side?
Riggs: "I definitely started as a kid. My grandma and aunts would make earrings when we would go camping…it was a family thing. When I was in Denver I started noticing a lot of feather jewelry, so that is where I first got interested in making items using feathers."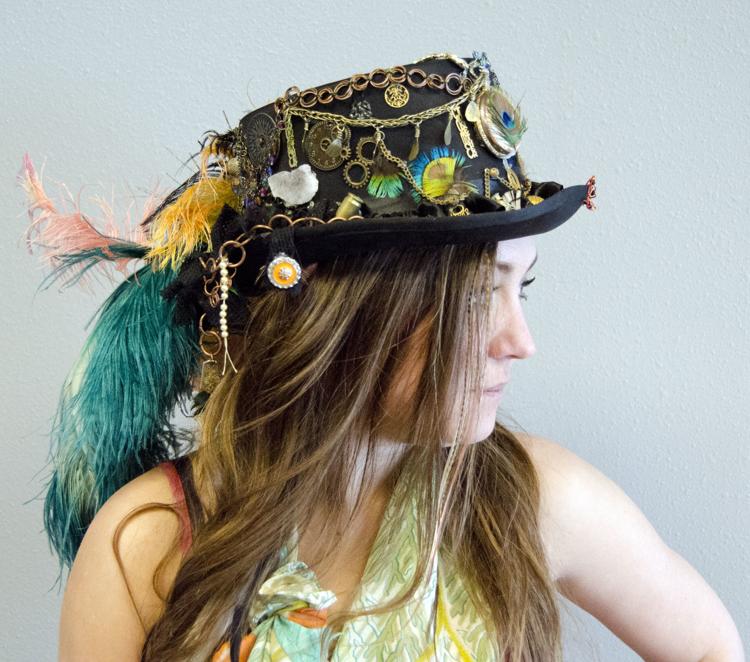 Weekender: What draws you to feathers?
Riggs: "The feathers themselves...the colors, the fact that each feather is different. Kind of like snowflakes, none of them are the same. I feel like they have a life of their own sometimes. I kind of feel like they pretty much tell me what to do; they'll flow a particular way and I just go with the flow of the feather. My favorite feathers to work with are peacock because they are iridescent."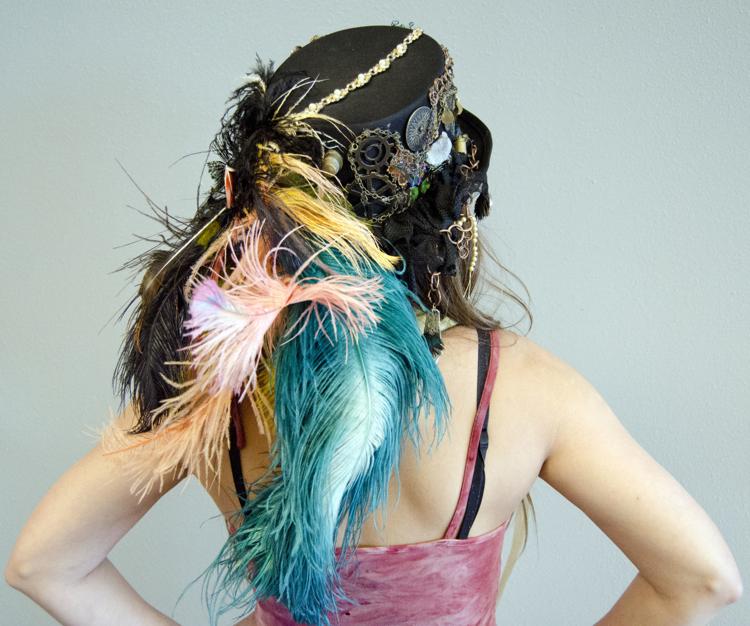 Weekender: How do you incorporate feathers into your art?
Riggs: "I use them to make earrings, masks, wings and bouquets, among other things. I hot-glue and wire-wrap the feathers to get the desired effect for each piece. I also put feathers in beards and I've hot-glued feathers in someone's hair to create a mohawk."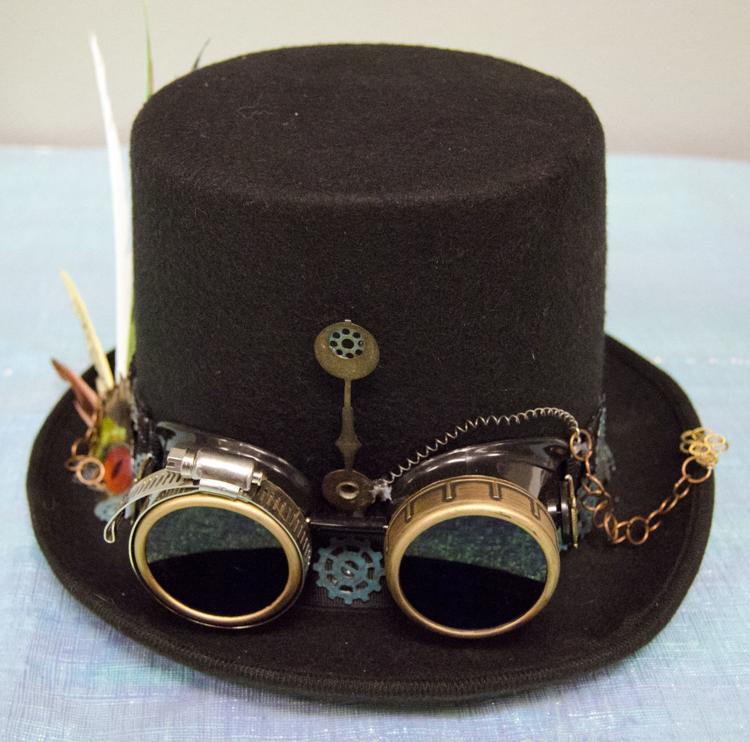 Weekender: Who and what inspires you to create?
Riggs: "My kids inspire me to create. I want them to know that you can do what you love to do and not have it feel like work. I think that feathers inspire me, as well…I feel I'm giving them life. People also inspire me."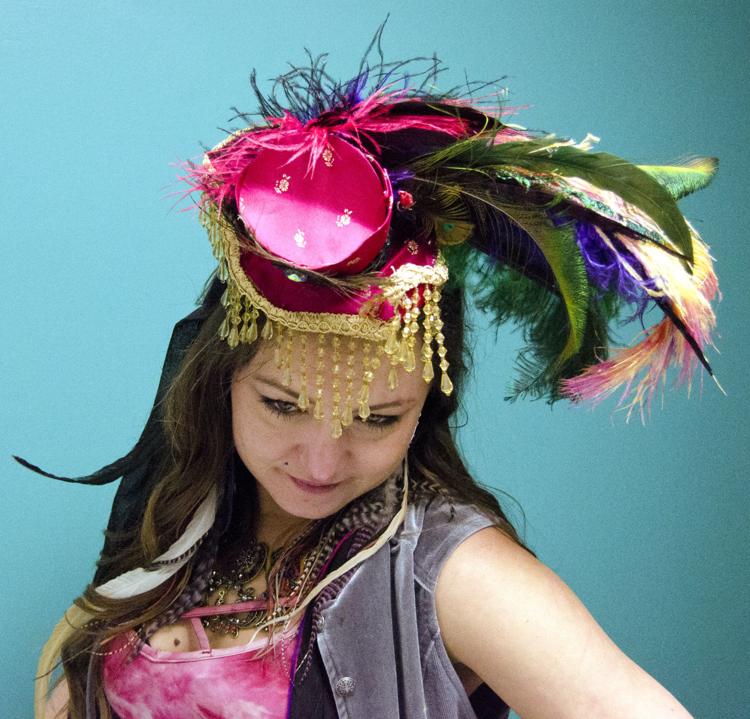 Weekender: Of what creations are you most proud?
Riggs: "The feather mohawk was probably my favorite. I thought it was a great idea even though I didn't think of it myself. The person who had me put the feathers in his hair asked me to do it, so I thought it was neat that I actually inspire people to do things that they might not have done before."
Weekender: What kind of headspace do you have to be in to create?
Riggs: "I think that when I'm happy it is a lot easier to create. It's not very easy when I'm sad or down."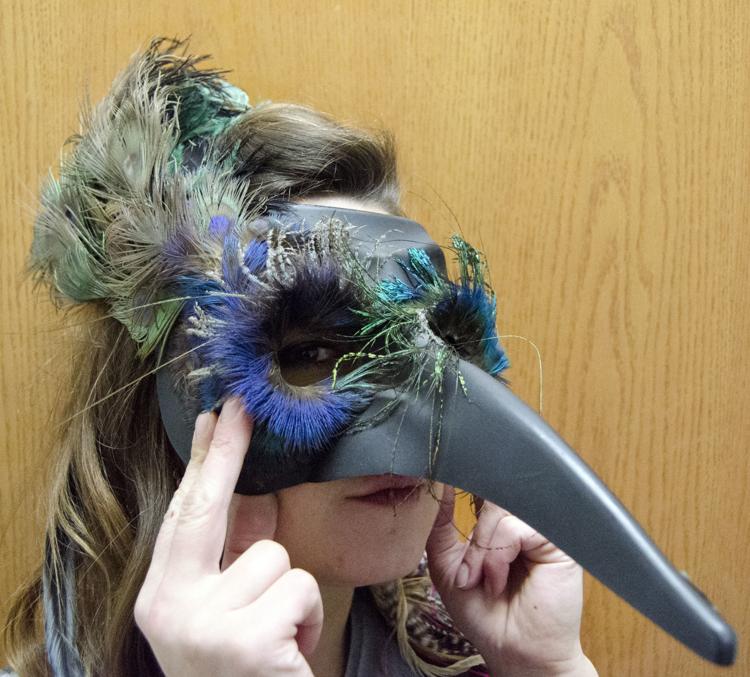 Weekender: What is your creative process?
Riggs: "First I think of what I want to make; I visualize it. Then I think of the color scheme, then think of what feathers I have to accommodate the color scheme. I then pick specific feathers that will flow in the right way for whatever project it is. For the wings, I take wire coat hangers and wrap them with fabric. I then bind them together with wire and I shape the wire into any formation I want the feathers to look like. I then build off of that."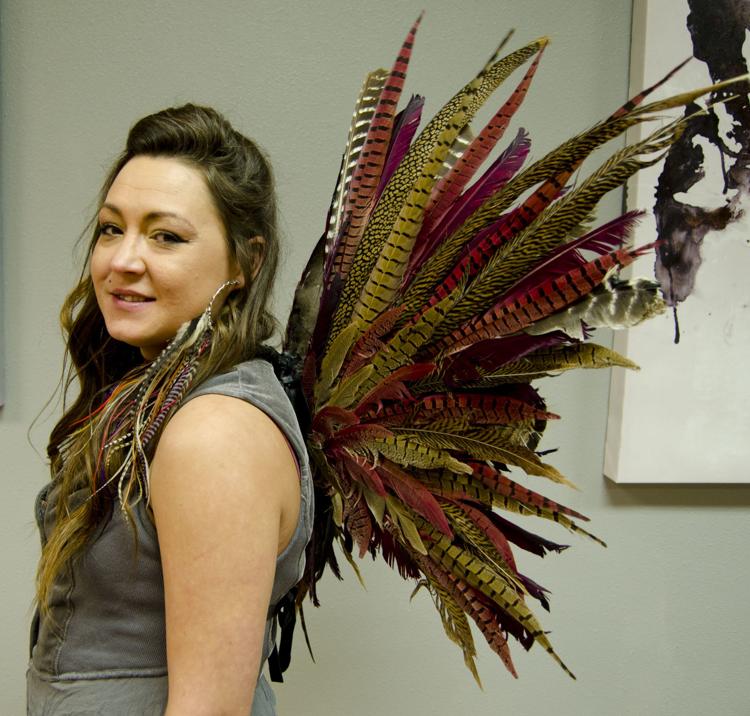 Weekender: Do you have to force art, or does it come naturally?
Riggs: "It doesn't always come naturally. If I feel like I'm forcing it, then I will just take a break and come back to it at a different time - when I'm feeling more creative or calm. A lot of times custom orders are what inspire me to be creative. A lot of times I can make custom orders to match the person's personality."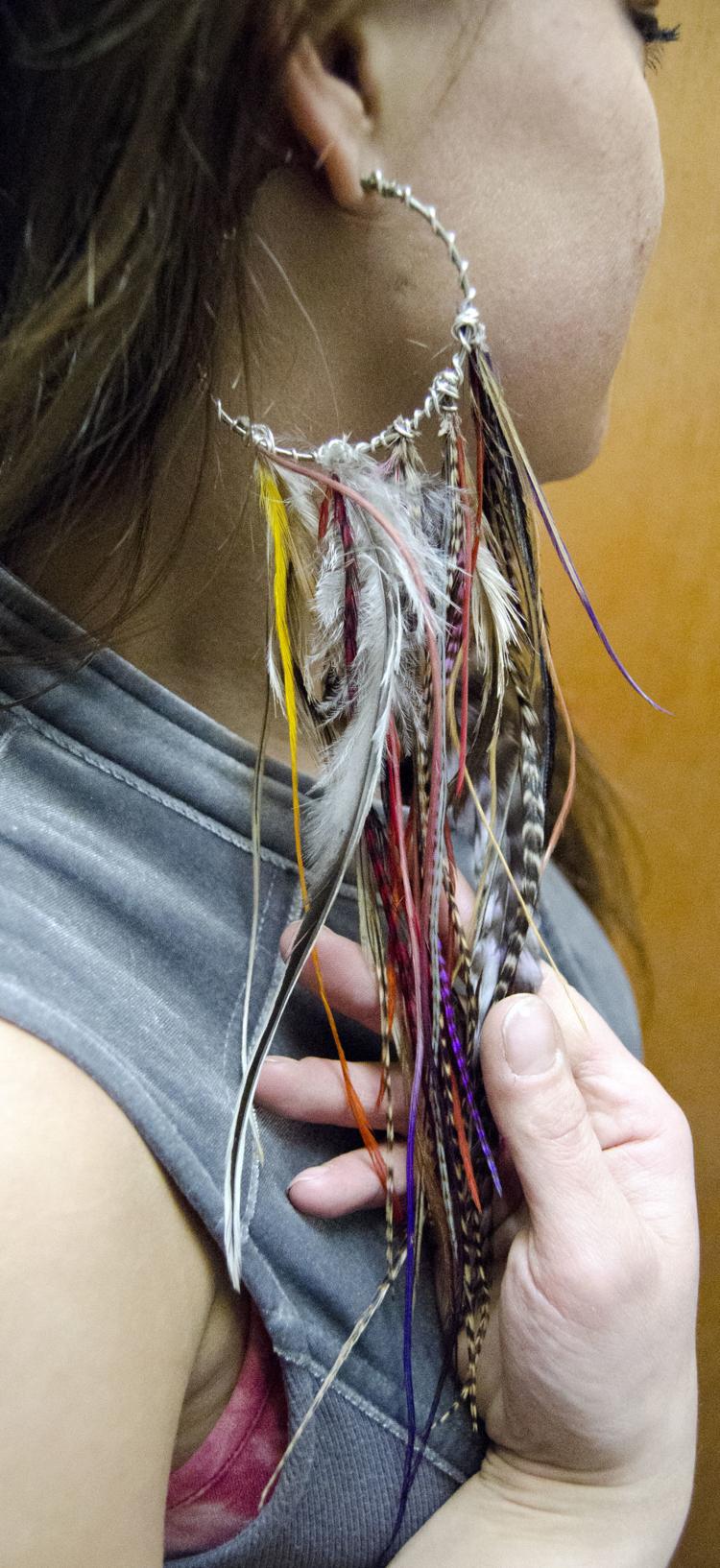 Weekender: Speaking of custom orders, how can people find you and order your creations?
Riggs: "If somebody wants a particular item, they usually just ask me. If you want one of my creations, you can reach me at 712-223-5240."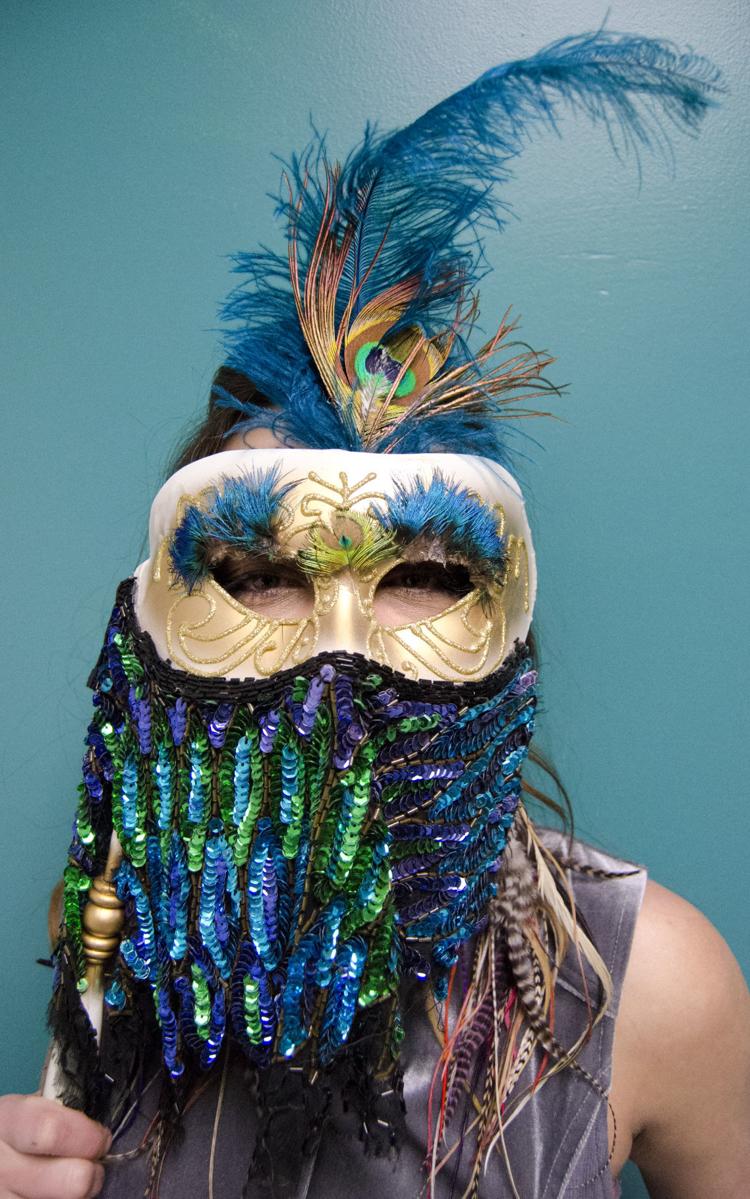 Weekender: Is it hard to let go of your art when it sells?
Riggs: "Sometimes. There are a few items I've made that I probably wouldn't let go of. Of course my first feather piece I ever made, I won't let go of because it has a lot of importance to me. Other times I like other people getting happy when they see what I make them because they feel good whenever they have it. I like seeing people happy; making them feel pretty or handsome, or whatever."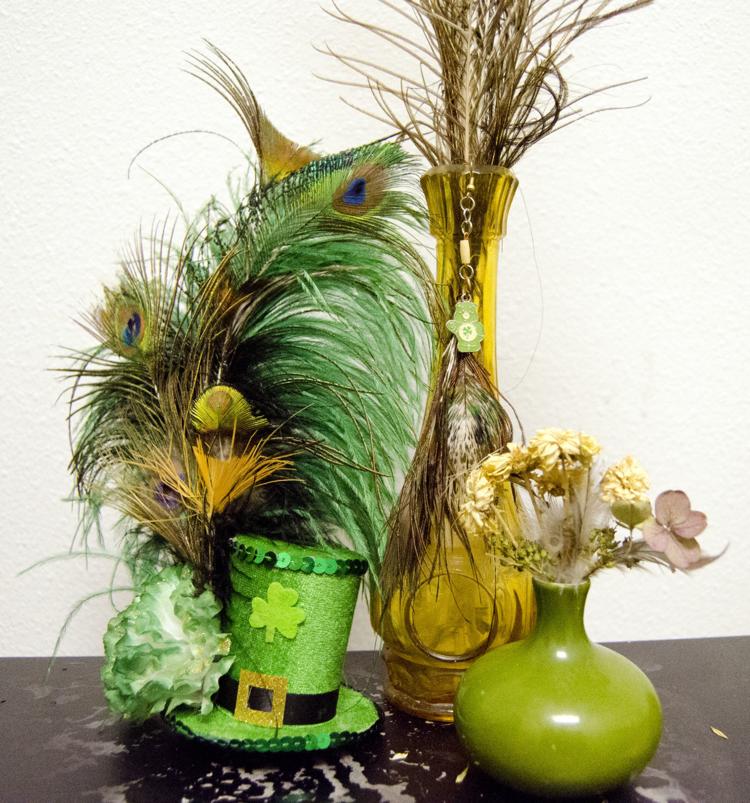 Weekender: Why do you create these pieces and what does it do for you?
Riggs: "It's very calming to me. It's kind of a therapy. I call it 'meditation in motion.' When I'm making the art, I really don't think about anything; I just focus on what I'm doing. I don't have any worries because I'm into what I'm doing."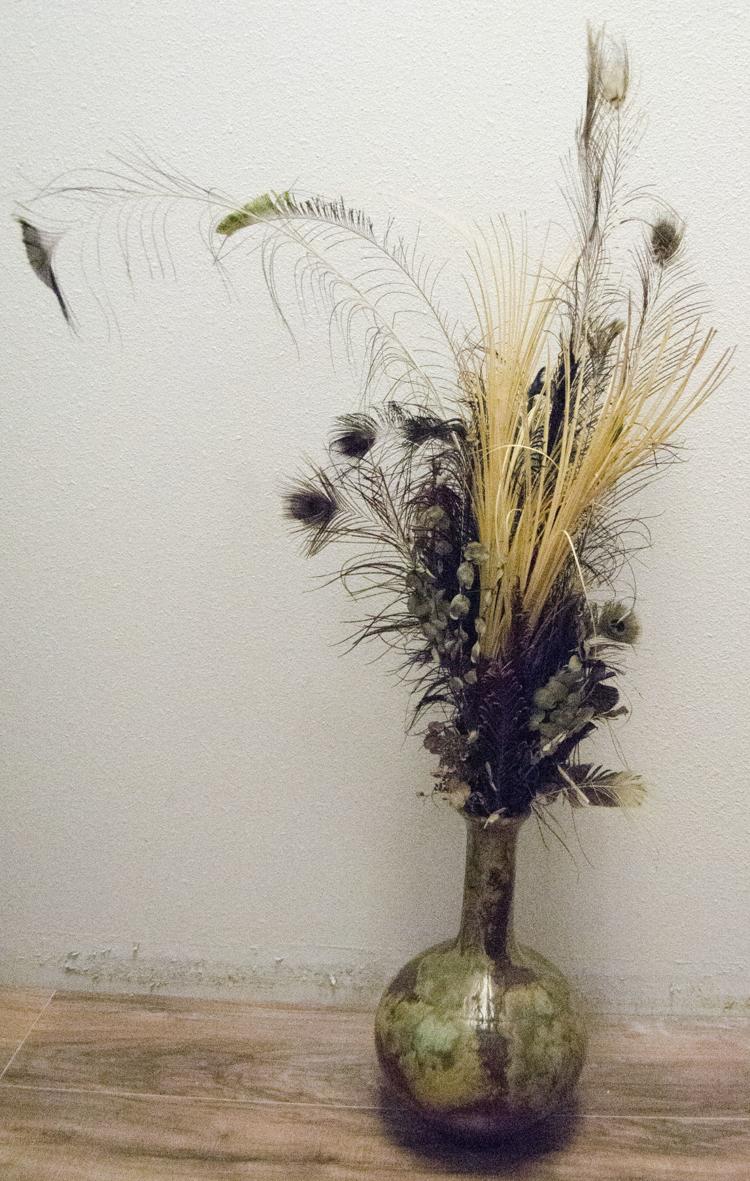 Weekender: Tell us about your dried flower and feather bouquets.
Riggs: "I arrange feathers with seed pods and dried flowers I've found in my journies. They are nice because, unlike fresh flowers, they won't die. They will last a lot longer, so they are a great different option."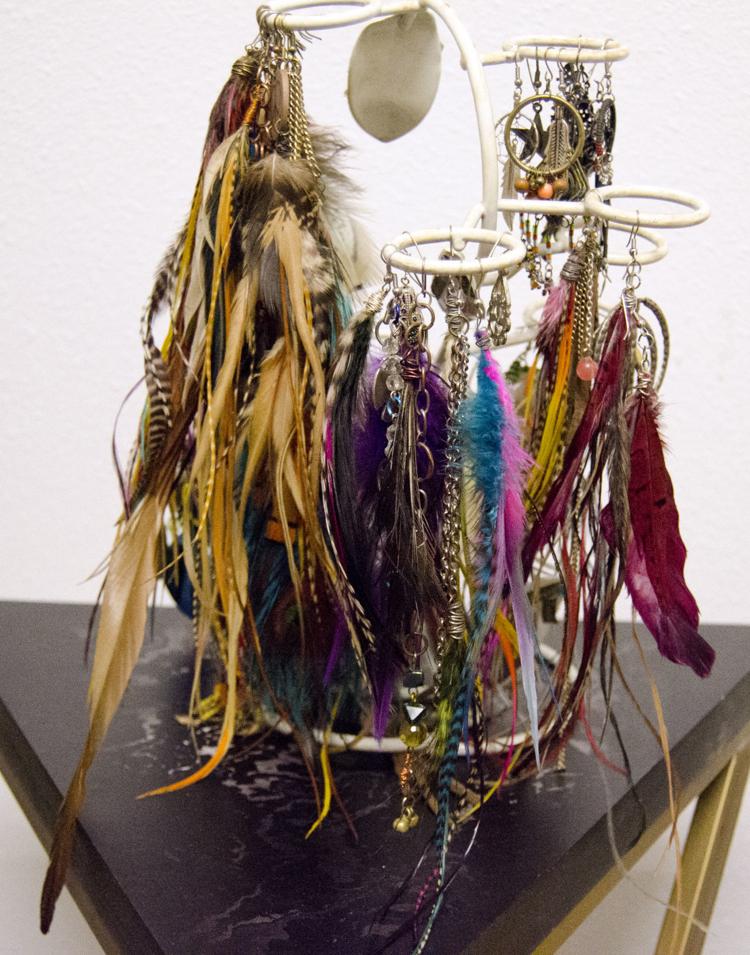 Weekender: What is your ultimate goal as an artist?
Riggs: "My ultimate goal is to leave a mark. I want people to remember me for something that is meaningful. I think that art makes people happy; especially wearable art. It really does something to you…kind of like when you put on a hat. You almost embody a whole new energy. With my art I want to make a difference. I want to be an inspiration, as well. I get to do what I love to do. I think life is too short to be working so hard every day doing something you don't enjoy. For me, doing art is a passion. It is something that I do that makes me money, but it fulfills me in a different way."