Council Bluffs native and current Sioux City resident Jack Weiss creates sculptures out of ceramics, chicken wire and other odds and ends.
He is currently finishing up a degree in studio art at Morningside College, where he also swims competitively.
You can currently find some of his sculptures and pottery at Hardline Coffee Company (611 Fifth St.), a business owned by his girlfriend, Nisa Salmen.
His work can also be found on Facebook and Instagram @worksbyweiss
Weekender: When and how did you initially start creating art?
Weiss: "I've always created art, but I took it more seriously during my senior year of high school when I decided to potentially start studying art. That is when I started taking myself as an artist and the process more seriously."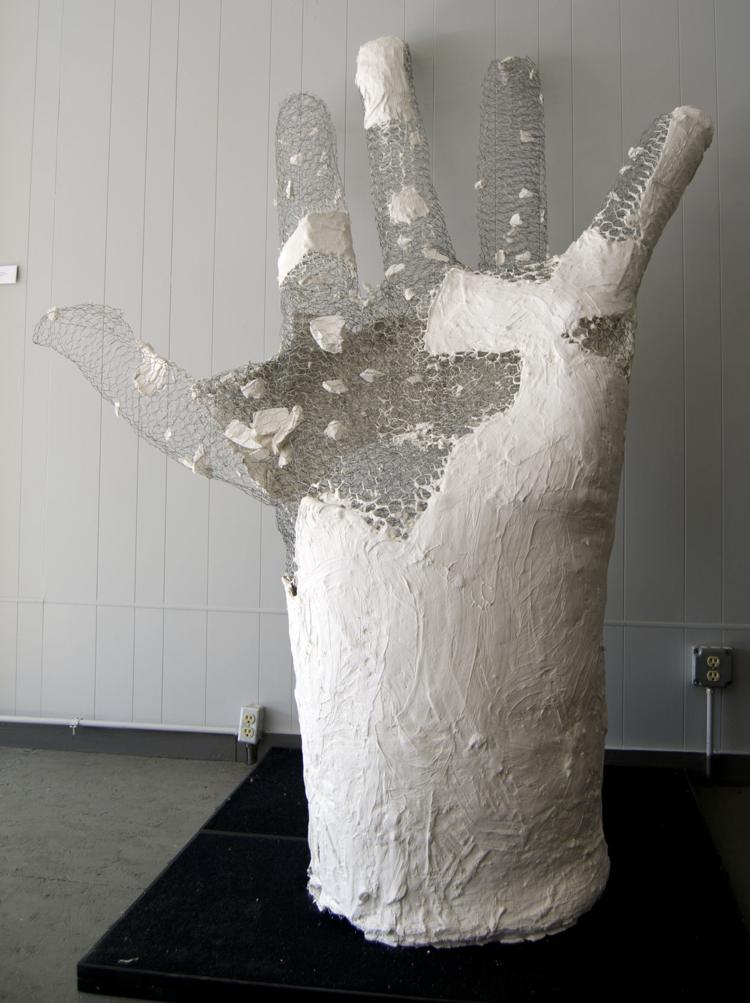 Weekender: Why is art important to you? Why do you create?
Weiss: "For a long time I used it as a sort of outlet for my emotions. Eventually I started to enjoy the process of making anything; whether it is for crafts or trying to execute some idea."
Weekender: What inspires you to create?
Weiss: "A lot. I really enjoy music; it inspires me heavily. Other artists, my professors, my friends, lying in bed…when I'm lying in bed a lot of ideas go across my brain. Nature sometimes inspires me, as well."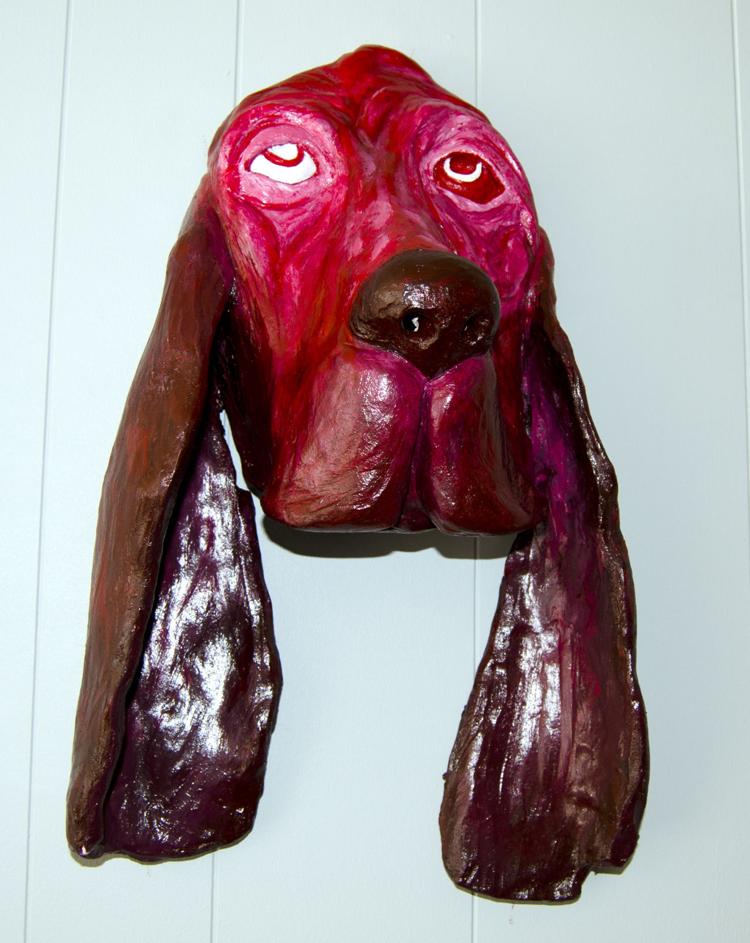 Weekender: Do you have any artistic influences?
Weiss: "John Bowitz…I was going to ask if you were related to him, but I don't think so. Jun Kaneko; he's an artist based in Omaha who is heavily into ceramics…he's pretty cool. I also have to give attention to my sweet friend Amy Foltz."
Weekender: What are your preferred mediums?
Weiss: "Ceramics…so clay. A lot of industrial grade material. I have a piece called 'Nine to Five' and I made it out of a piece of housing insulation. I just carved into it and used relief. I also use plaster and chicken wire. Another thing I do is I torch and burn wood."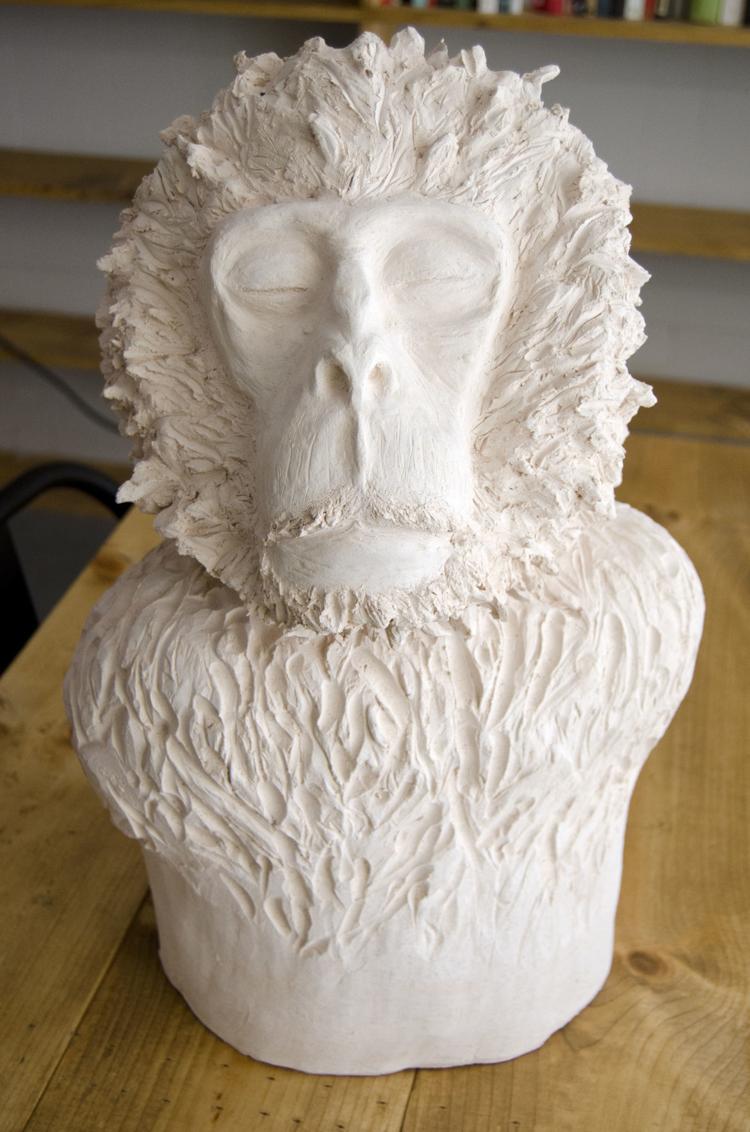 Weekender: What are some of your favorite subject matters to create?
Weiss: "So, for a long time I used to view art as representational and how well I could copy an image. With studying and finding my own process I realized I like to do representational work and add my own twist or concept to it…like destroying a hand or torching a maple seed. I like a lot of conceptual work.
Weekender: What makes you different from other artists?
Weiss: "Probably my approach to art. I don't necessarily seek a lot of trendy styles or what pleases my audience. I like to do things my way as long as I'm trying to execute some process. Maybe even the medium I'm using makes me different."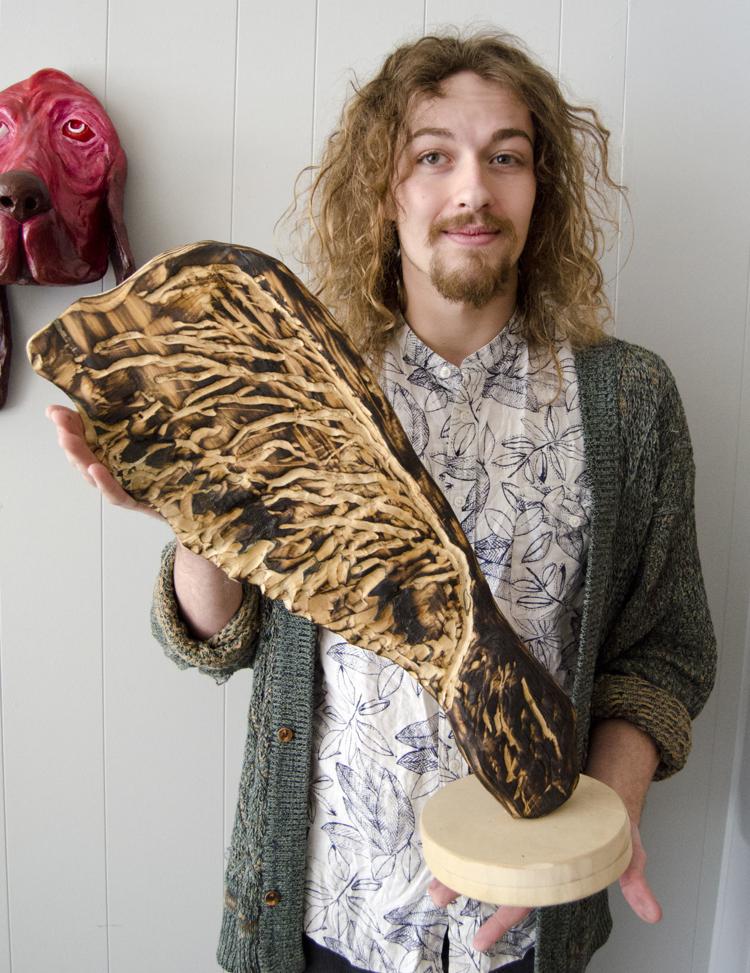 Weekender: What is your creative process?
Weiss: "It kind of depends. I also throw pottery. It (the creative process) kind of changes with every pot I throw. When it comes to a sculpture, I just go on a whim. I just get a certain material that I want to create the piece out of and I stare at it for a while and ideas start coming to me. I then start to see something within the material. I sometimes experiment with paints on my sculptures. It varies per piece."
Weekender: Do you sell your pieces and do gallery shows? Do you find it hard to sell your originals?
Weiss: "I have online galleries through Facebook and Instagram, as well as a website. I currently have a student show at Morningside College, and next year I'll have my alumni show. From here and there, I'll seek interest in whatever gallery that would be interested in showing my stuff. I sell my pottery through Facebook, Instagram and Etsy. I'm currently upping my stock for spring. It is very hard to let go of originals. As far as series go, it is a little bit easier to let go, but things like my 'Nine to Five' piece and my 'Bloodhound Dog' mean a lot more to me. Some things I'm just ready to let go."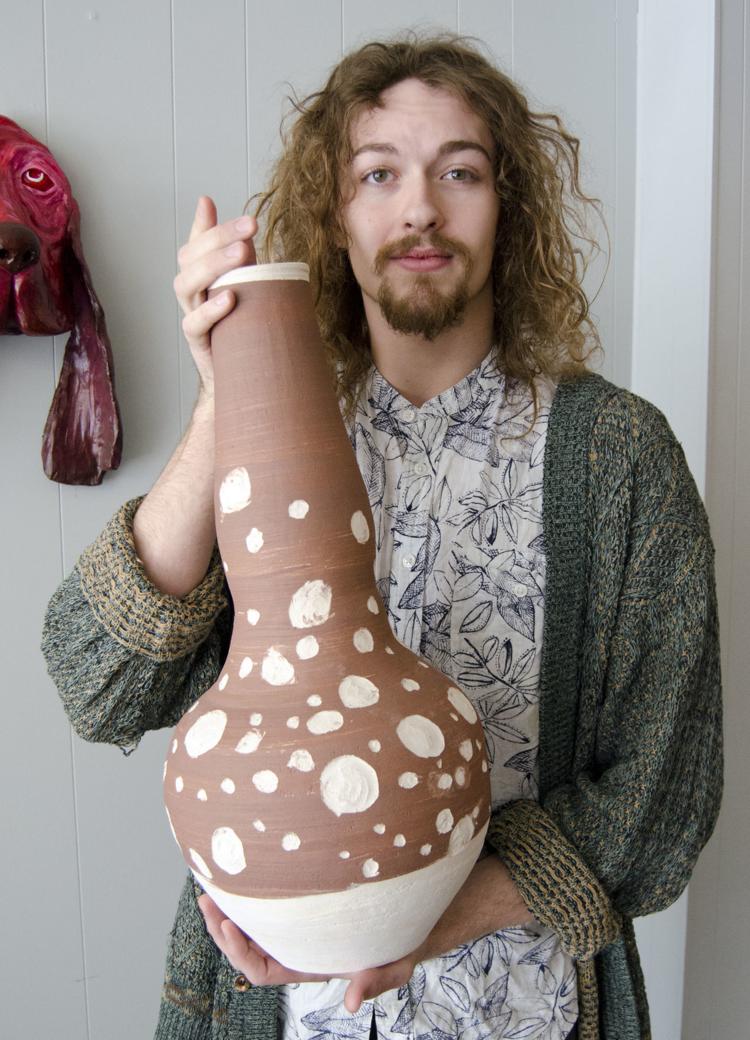 Weekender: What kind of mindset do you have to be in to create?
Weiss: "I really like being in a good mood, listening to funk and jazz. It gets me into a carefree attitude to create. Creating in negative head-spaces is always nice because I tend to focus more because sometimes I get caught up in dancing when my music is on and I'll mess up or something."
Weekender: What is your ultimate goal as an artist?
Weiss: "Ultimately, I guess it varies. As a living, I would like to make money by selling pottery. As a goal, I would like to grow and learn. I don't want to hit a point in my career where I make a masterpiece and say to myself it's the greatest thing I've ever created. Eventually I want to embody some sort of style where someone looks at it and thinks, 'That's from Jack.'