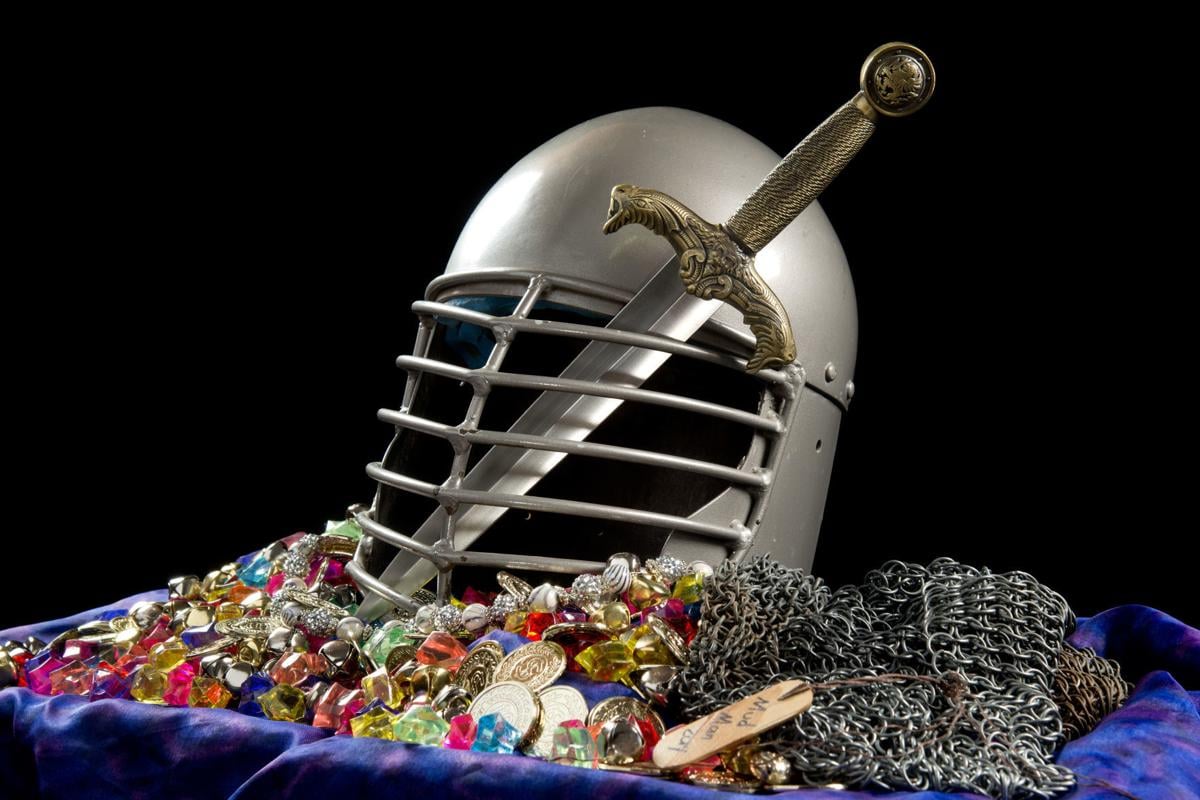 It is once again autumn in Sioux City which means it is time to put costumes on (if you'd like) and travel to the Kingdom of Riverssance, which is celebrating its sweet 16 on Oct. 5 and 6 at Riverside Park.
From the mind of Phyl Claeys, who had never attended a renaissance festival before creating his own, Riverssance started as a harvest festival, but then quickly grew to be so much more. After all, where else in Sioux City do you have the chance to see live full-armor jousting? The answer: nowhere.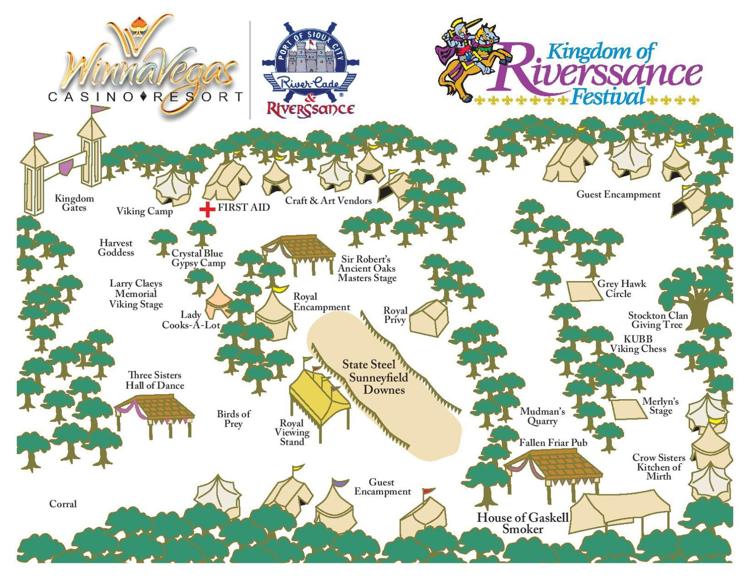 "The jousting is such a big thing for me because people see it on TV or in the movies, but never in person," said Claeys. "You get to see these humongous horses with riders on top colliding with each other. It's crazy fun."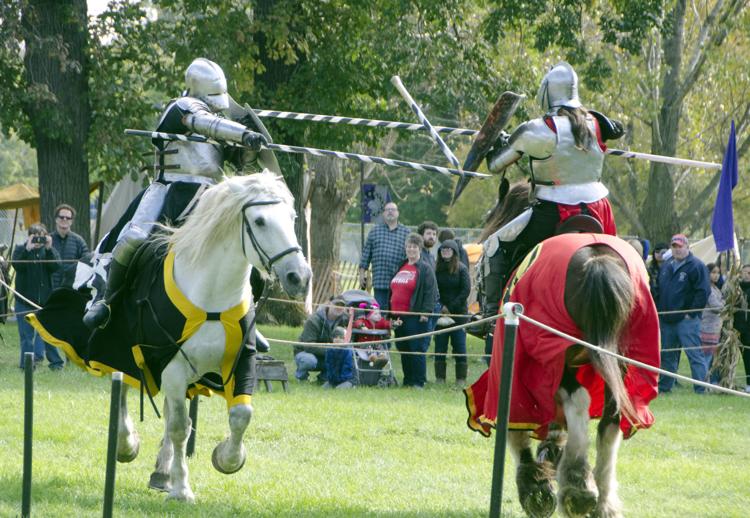 However, the jousting is just the tip of the proverbial iceberg, as there are so many more attractions that make this kingdom magical. More than 250 costumed people, each with a unique character, will be interacting with festival goers over the course of the weekend. Around 100 of these characters are residents of Siouxland and the rest are professional entertainers that travel in from around the United States. Attendees will get to see such festival favorites as the Fallen Friar Phyl, Sir Robert, the Crow Sisters, Mud Man and the whole royal court, among many others. People coming to spend the day enjoying Riverssance are not required to wear costumes, but costumes are encouraged.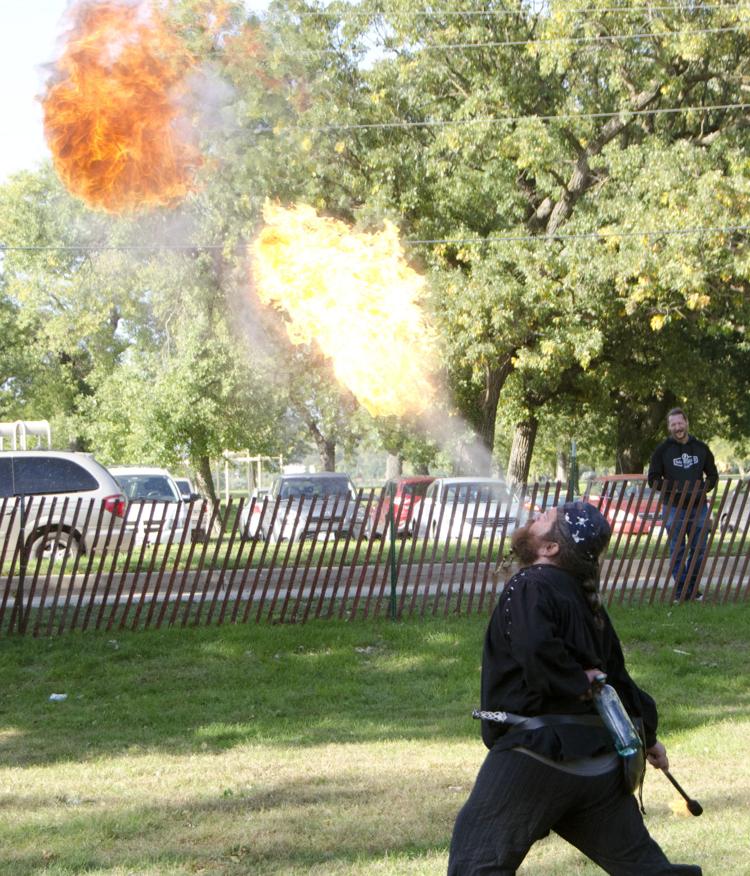 "That has been a misconception over the years," said Claeys. "We invite everyone to come and visit our kingdom as a visitor and we will treat them like royalty, but they need not wear garb."
The theme this year is "The Magical Fun of Rivercade and Riverssance." 
"'Magical' is a word that we throw out there," said the festival planner. "You can go to a concert and it can be magical. You can go to a church service and it can be magical. Nature can be magical. For Riverssance, the ambiance we create is magical. People come out of themselves and entertain festival goers in a way that seems like magic to me."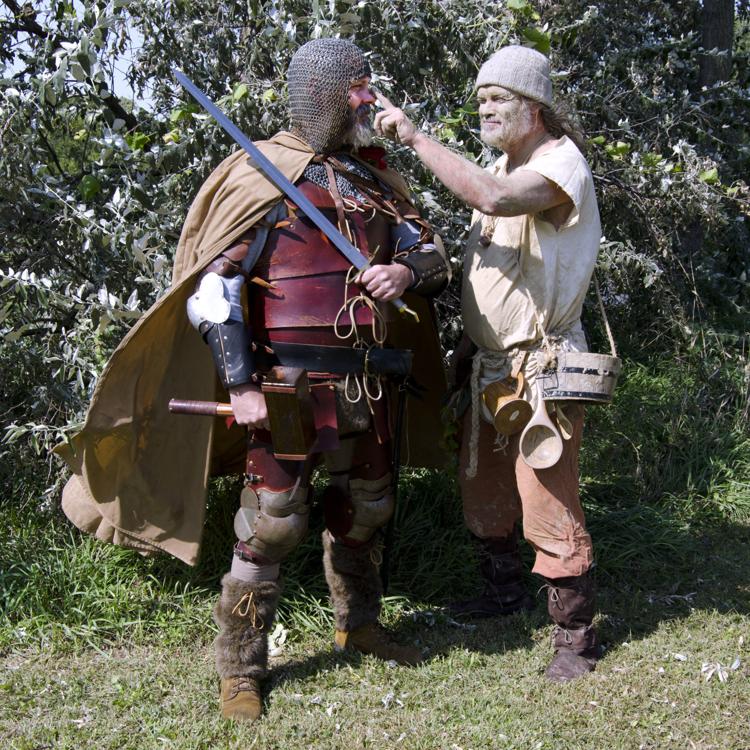 For the first time in Riverssance history, there will be new groups teaching attendees different styles of dancing. You will have the opportunity to learn how to dance like vikings and/or pirates.
You have free articles remaining.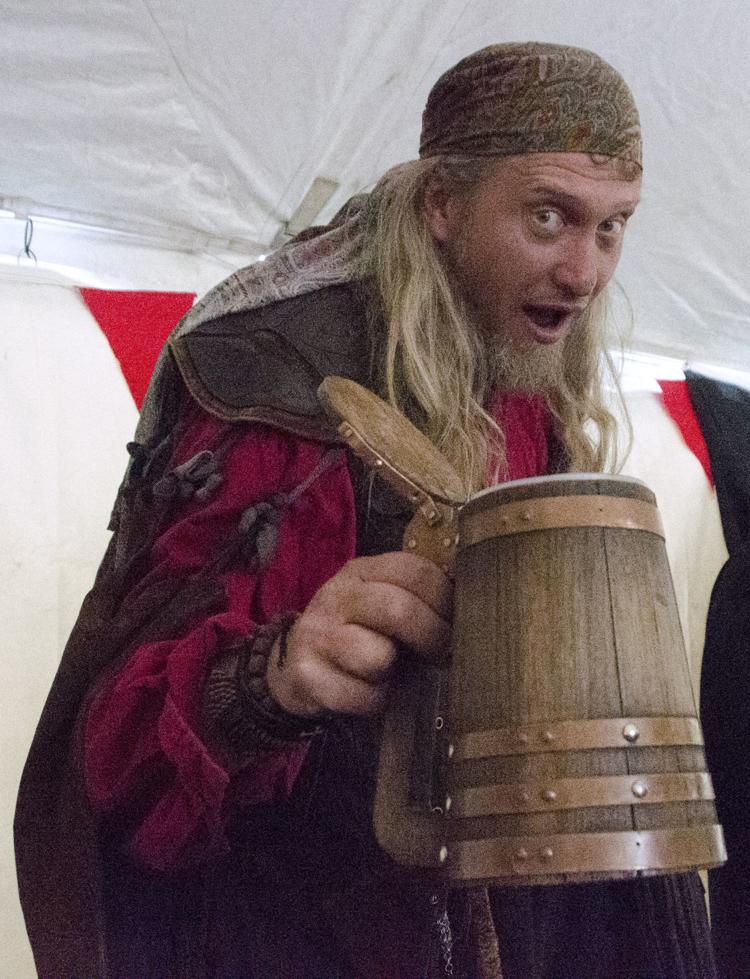 One of the highlights of the festival for Claeys is the "Birds of Prey" attraction, which captivates the audience while different raptors are presented and do demonstrations. In past years there has been a wide variety of birds including kestrels, hawks, eagles and owls. The bird handlers teach the crowd about various aspects that make each species unique.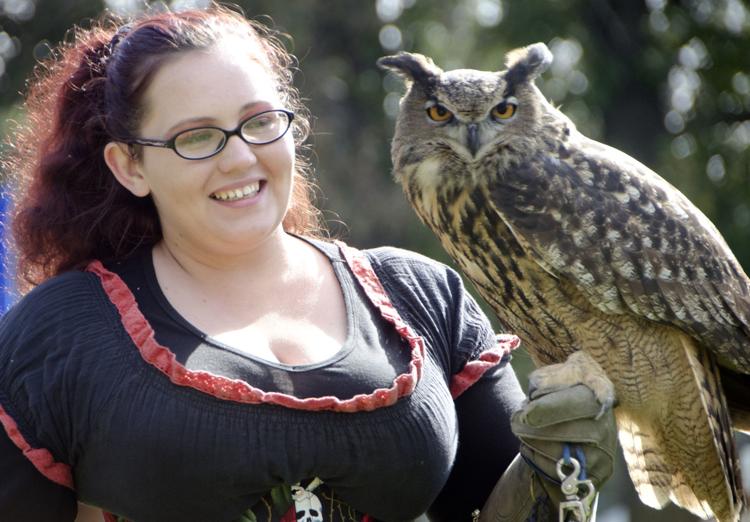 As just stated, Riverssance is not only fantastical; it is educational, as well. Along with learning about the birds of prey, there are also educational encampments. At the viking, pirate and gypsy encampments you can learn about how these people lived during the period they walked the earth. 
"We have a couple of historically correct viking encampments," said Claeys. "They live like people would have lived during the time of the vikings. You enter the camp and you can see how they made their tools and how they cooked their food. The performers would love to tell you the history of the people they are playing."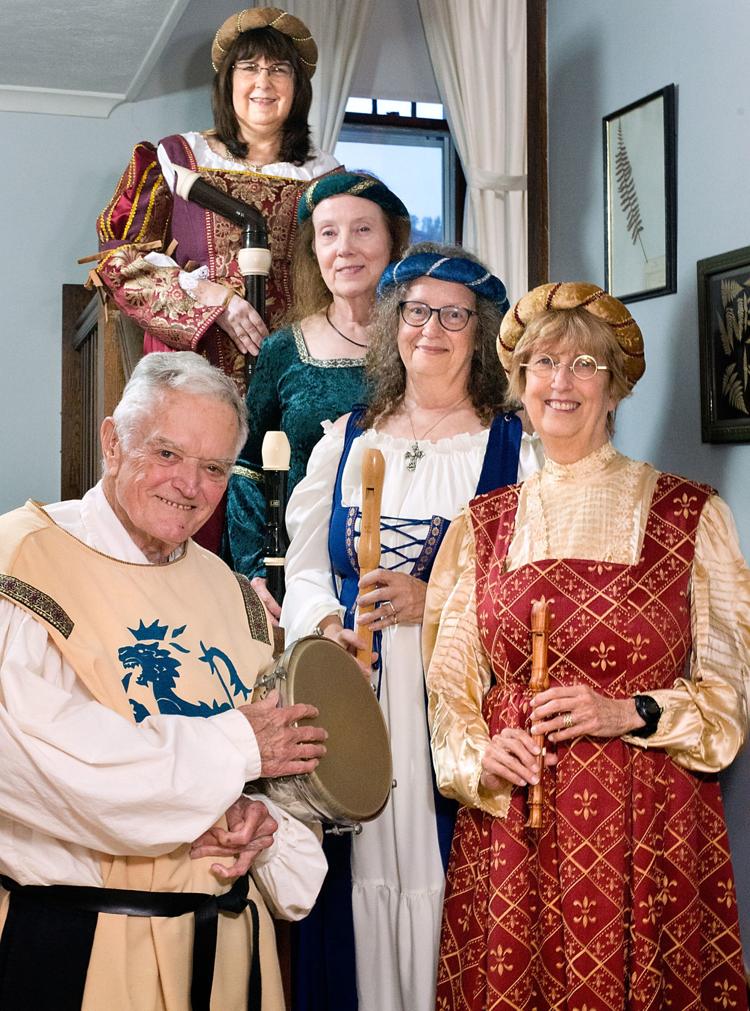 Even the children's area is educational because the festival has incorporated games and activities children would have played during the renaissance period. One game involves children "hunting" and catching falling leaves. Even though that is an activity children can do on a normal fall day, they really enjoy doing this activity in the Riverssance environment.
There will be five stages set up, each with live entertainment happening throughout both days of the festival. Some of the entertainment includes music, dancing, belly-dancing, magic, fire shows and pirate comedy.
This festival isn't just about the entertainment. It is also about shopping and eating and with tons of food trucks and artisan's booths to peruse, you probably won't leave with an empty belly or empty hands.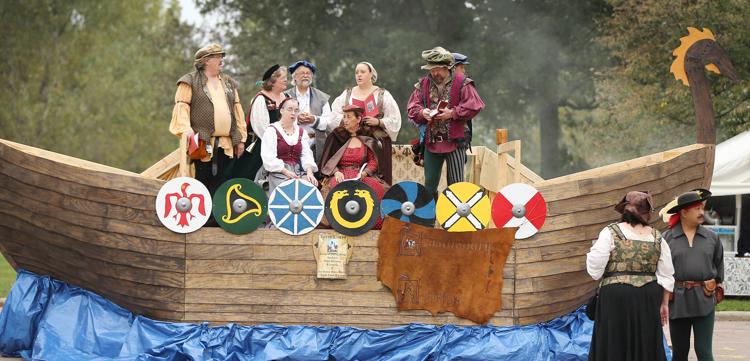 While this festival is, in general, family friendly, the bawdy Pirate's Smoker is an adults-only event. Tickets to the smoker are sold separately from general admission tickets and can be bought for $20 at the kingdom's pub. There is limited seating, so be sure to get there early.
"People have to understand that this is bawdy," said Claeys. "It is a pirate comedy show where you get to eat a turkey leg, smoke a cigar and get served brew by wenches. There's jokes, magic, dancing, singing and a cleavage contest. It totally involves you. Nobody just sits at the smoker. If you don't have a good time at the smoker, you've probably never had a good time in your life."