Comedian Jim Breuer has been a driving force of comedy since the '90s and will to headline two stand-up shows at the Hard Rock's Anthem on July 3.
An active member of "Saturday Night Live" from 1995 to 1998 with characters such as "Goat Boy" and Joe Pesci, this jokester has also appeared in cameos on "Home Improvement," has played a lead character in the cult comedy, "Half Baked," and has slayed with numerous hilarious comedy specials.
Breuer called The Weekender to talk about his upcoming shows in Sioux City.
Q: What initially got you into doing comedy?
A: "I always had a pull for laughter, I guess. Who doesn't, really? I think it started in elementary school whether it was watching Laurel & Hardy, Abbott & Costello or the 'Flip Wilson Show.' Me and a friend wrote our first sketch for a talent show in sixth grade. Also, listening to Steve Martin's album, 'Let's Get Small' was a part of it."
Q: Other than the people you just mentioned, who were your major comedic influences?
A: "My biggest influences are Richard Pryor, (Eddie) Murphy, Sam Kinison and George Carlin; that's my Mount Rushmore."
Q: Can you tell us a bit about your "SNL" audition? What did you do to make them grab you?
A: "Honestly, I don't know. The network was a big fan and they were kind of pushing me. When I auditioned I remember the next day in the paper it said I was already written off. I don't know how I got another audition, but that's the first thing I remember...waking up and being traumatized that my name was in the paper saying I was written off. In the second and third rounds of auditions, I don't know who pushed for me...ultimately it's Lorne (Michael's) decision, but I don't know. I didn't do impressions like Joe Pesci; I did stand-up bits and characters. I didn't think I was going to get it."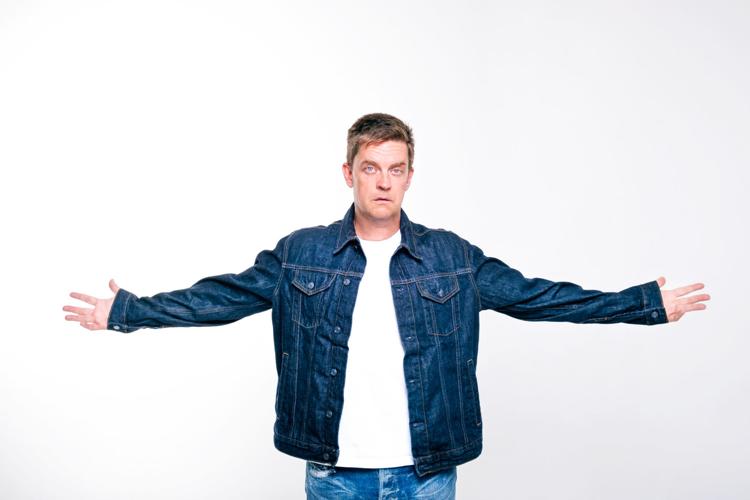 Q: How do you think "Half-Baked" affected impressionable teens?
A: "Oh my god. That just infiltrated an entire culture and still does. It just keeps living and living and living and re-growing...new birth...it's amazing."
Q: What was your experience touring with Metallica, one of your favorite bands?
A: "Out on the road I didn't see them a whole lot. There's multi-levels here. Our families are great friends with James (Hetfield) and Lars (Ulrich), but mostly James. They reached out to me and asked if I was interested in creating a thing for the crowd; they didn't know what it was, but some kind of fan interaction that the crowd would be entertained by while waiting for Metallica. Once we started touring, they gave me 100 percent freedom. Once my act was established, we were on track by show two. The band shows up separately. They fly in and out of shows and are on a tight schedule. I was traveling in a tour bus. It was the greatest gig I've had in my entire life. If I could do that for the rest of my life, I would.
"My favorite was when the band started a new leg of the tour (there were six legs), they would rehearse in the arena with nobody in there. I'd get invited to watch and we'd go on stage and sing songs with them. That stuff...THAT stuff is what I remember more than anything else."
Q: Do you ever miss dressing the part of Goat Boy? How did you feel about that costume?
A: "I wasn't a fan because it wasn't supposed to be a whole goat, but what I find fascinating is my daughter wanted to know what Goat Boy was, so the other day we went online and I noticed that there is absolutely nowhere you can find Goat Boy sketches. It's really weird. We went everywhere. It's taken off the 'SNL' archives...I don't know what the hell is going on. I hated putting the costume on because half my face had glue on it. I hated taking the glue off at night. I never hated the character; I liked doing it. The best I can describe it is a guy with Tourette's but with goat Tourette's."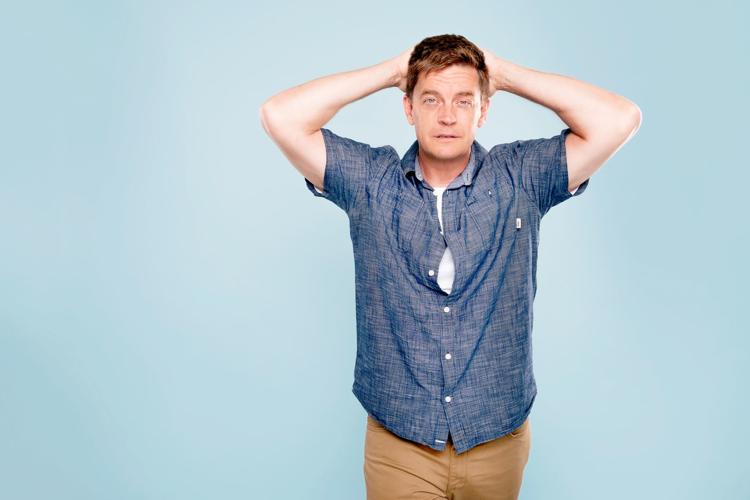 Q: What percentage of your act is true versus fabricated for pure enjoyment?
A: "I would say that about 80 to 85 percent is true."
Q: It's a huge accomplishment debuting at No 1 on iTunes Comedy Chart and No. 5 on Billboard. How do you feel about the way people have received your new album, "Live in Portland"?
A: "It's funny. I didn't know that happened until two or three weeks later because I'm so off the grid, but what I do love is that it wasn't a planned record. It just happened. I had zero planning for it. I was on the Metallica tour and it was more about this food drive; one of the girls wanted to feed the homeless and said we had three days off in Portland. She suggested I do a show because the crew would be able to watch; they never get to see my act. We booked the comedy club in Portland on a Tuesday night. That day we fed the homeless, and the show we used as a food drive. I hadn't done stand-up in a couple weeks, so I figured this would be an opportunity to work on the stuff I already had and try some new material. I took some chances that night and went a little deep, talking about my father dying in my hands. I think people resonated with that more than anything. I was really worried about putting that out there. A lot of it is improv, which is a lot my shows. If I had to sum myself up, I'd say listen to 'Live in Portland.' I've come to terms that my duty in life is to make you laugh. We are all here together. That's always been my motto. Your wife has cancer, he lost a friend; it is what it is...let's get through this."
Q: What is your favorite part of a colonoscopy?
A: "Oh, god, the sleep! The best sleep of my life. I would do that four days a week if I could. Shove whatever you want in my ass, just have it out when I wake up."
Q: When on "SNL" who were your favorite hosts, bands and cast-mates?
A: "Castmates were Tracy Morgan, Colin Quinn and Molly Shannon. For bands I loved the Smashing Pumpkins, Soundgarden, Rancid...god...that was a long, ugly night. Also, I wish I enjoyed them more at the time, but Rage Against the Machine. For hosts, Alec Baldwin hands down. Tom Hanks, Scott Wolf...I don't even know if he works anymore as I don't see him in anything. Also, John Goodman. And you know who was amazing, but then he got chastised and caught for doing creepy stuff? Kevin Spacey. That was a bummer. I always said he was one of my all-time favorites. When that came out I thought, 'he definitely hosted.'"
Q: Compare your act today to your act in the '90s.
A: "It's way more mature and I'd say thought provoking. I think most of it is the same, just a lot more mature, I guess."
Q: When did you realize you could do impressions?
A: "I don't really think I can. I'm better at impersonating people I know and the only people I really imitate are people I'm a huge fan of. I don't think I imitate anyone out there that I can't stand."
Q: What can people expect from your stop at the Hard Rock in Sioux City?
A: "I'm going to ruin it for all other comedians coming through. I'm going to smash that. What people can really expect is coming to see me and thinking, 'Wow. I had no clue you were such a great stand-up.' I'm very proud of my skills as a stand-up. I may not be on the top every day. I'm not in the limelight, I don't live in Hollywood, I don't do TV or movies, so I'm not really on the forefront, but I'm really proud of what I put out there."
Q: Where would you like to see yourself in 30 years? We are talking the long run.
A: "On a patio with the friends that I grew up with and we are all busting each other's chops because one of us dropped a deuce in our pants and couldn't make it to the toilet. We are all relentlessly just calling them out."