New Stage Players has a treat up their sleeve just for you; a production of Disney's "Newsies" performed at South Sioux City Middle School on eight dates, from July 26 to August 4.
"Newsies" is a story that follows the leader of a teenaged group of newsies (people who sold newspapers in the turn of the 20th Century). The year is 1899 in the city of New York and Jack Kelly is unhappy with the way the paper, The World, is treating his fellow newsboys. He leads his ragtag band of co-workers to a strike against the huge paper. Along the way, there are stories of romance, there is comedy and there are some sincerely heartfelt moments that may bring a tear or two to your eyes.
Director Christine Wolf has been wanting to put on a production of "Newsies" for years, and the time right now happened to be perfect for the show.
"I've loved 'Newsies' since the first time I saw it," said Wolf. "I just did 'Joseph (and the Amazing Technicolor Dreamcoat)' last year. I've always wanted to do 'Newsies' and it just became available not too long ago. It's always been in the back of my mind. After doing 'Joseph' I knew I had a bunch of guys that could sing and dance. It occurred to me that this wasn't just a pipe dream; we could do this show, and we could do it well. You can't do 'Newsies' and not do it well. I have a good support system when it comes to dance because my sister (Kayla Kellen) is a dance coach and teacher. She did the choreography. It's tough stuff, but they are doing it."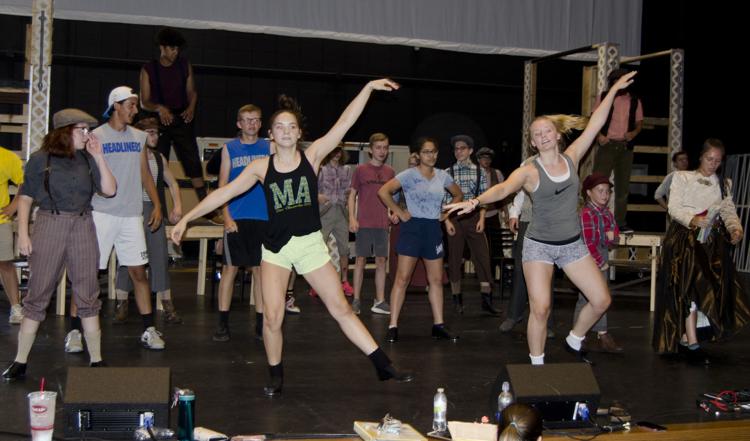 If you are a fan of big Broadway musicals, the music this show offers will be right up your alley. With modern theater classics such as "King of New York" and "Seize the Day" your toes will be tapping and your eyes will be witnessing the spectacle of dancers performing synchronized flips and jumps while singing. The show is extremely high energy. Even this Weekender writer was highly impressed by the dancing, especially seeing that the cast still, at the time, had over two more weeks of rehearsals. Growing up being involved in theater in Sioux City, I can honestly say I have never seen the caliber of dancing I witnessed during my time at this rehearsal. It was reminiscent of seeing a Broadway show during rehearsal, and I can't wait for the finished product.
"Back in May the cast did some workshops," said Wolf. "They did a workshop on how to do leaps, turns and lifts. They did a tap dancing workshop. There is even stage combat in this, so they learned how to do that, as well."
You don't need to be a mind reader to realize Rodney "The Rodster" Reisdorph is a bit of a gearhead.
There is an adult cast, encompassing the employees of The World newspaper and other citizens, a cast of newsies ranging in age from 13 to 21; an even younger castmate rings in at 9 years old.
You have free articles remaining.
Parker Wolf, son of director Christine Wolf, plays the lead, Kelly, a role he has had his eyes set on for years.
"This show is just a lot of fun," said Parker. "I've loved the music for years. Before we even decided to do this show, I obsessed about its music. The show has a lot of choreography and it's fun watching everyone dance and sing. The story is really great, too. It's just a feel-good story about the underdogs rising up against the big corporation. It's a David and Goliath story, ultimately. A bunch of kids going up against a bunch of millionaires who are used to getting their way; whatever they say goes, but a bunch of kids go in and say what they are doing is not right."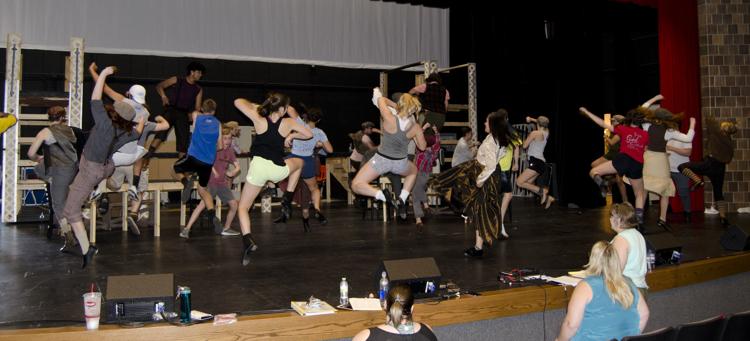 Bronwyn Eastlick plays Jack Kelly's love interest, Katherine Plumber, a young reporter whose father runs The World. Eastlick goes to school for stage management at Pace University in New York City. She says this show captures every emotion.
"I personally love the music and the dancing in this show," said Eastlick. "The songs are so fun and upbeat, and you also have the love interest where the songs are more happy and sappy. Then you have the sad songs…you get every emotion in this show. We have some amazing dancers in this cast and we get to show them off through the amazing choreography. The story itself tells the up-and-down tale of wanting to be heard and fighting for your rights. It is a good message for people to fight for what they want and keep pushing. I think that's really cool."
Nathan Kitrell plays what he calls the "mascot of the troupe," Crutchie, a tagalong of the lead character, Kelly. He relays that this is truly an ensemble piece.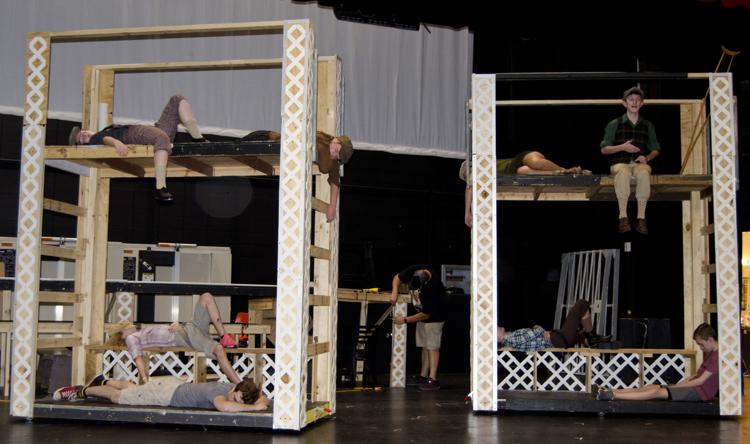 "I think that the big reason I like this show is that it gives every single person onstage the chance for some part to play, even if they aren't a main character," said Kitrell. "It's all about the collective and the sense of community that's created. When things happen in this musical, you aren't thinking of what it will do to one character; you are thinking about what it's going to do to the entire cast. It's a group of misfits who are just trying to survive."
Let's pretend that didn't convince you to attend this lively performance and have the director tell you why she thinks you should witness this production.
"It's very entertaining," said Wolf. "I think this really says a lot about perseverance and sticking with what you believe in. There are a lot of 'wow' moments in this show, too. The end result will show what kind of results you can get with hard work and dedication."