"Now and Then," a new comedy drama by Sean Grennan is set to take stage at LAMB Theatre and will be running from Sept. 14 to 30.
"The germ of the show was just a word I came across while reading something," said Grennan. "The word was enouement. It means wistful sadness and not being able to tell your younger self what you know now. From that one word sprung the rest of the play."
This will be the third production of "Now and Then" since it was written, and the script is still being perfected with new drafts by the playwright. It also marks the fourth, and newest, show by Grennan LAMB has produced.
Grennan will be in attendance on Sept. 23 and will participate in a Q&A after the show.
Rick Myers directs the cast of four, including local acting enthusiasts Brian Hamman, Krystal Deck and theatre owners Russ and Diana Wooley.
"Sean came to us a year and a half ago with this play," said Russ Wooley. "This is the fourth show of his we have produced. We started with "Married Alive," then did "Making God Laugh" and after that we did his marvelous show "The Tin Woman." Around the time we were working on "The Tin Woman," we met with Grennan over beers in New York, and he proceeded to tell us about the show he was working on, which ended up being "Now and Then." He got emotional while explaining the show to Diana and me, as there is some really cool material in the script."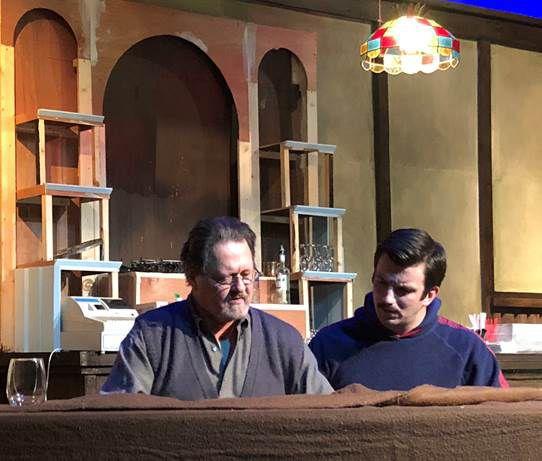 The story is set in a Chicago bar in 1981. A young man is working behind the bar when a mysterious older fellow comes in and starts talking. The older man knows things that he seemingly shouldn't be able to know.
"It's a love story that is timeless," said Wooley. "It's very funny, but it is also highly thought-provoking on the ideas it represents."
You have free articles remaining.
"The love story isn't between the two men," clarifies Myers, the director. "There are two women that come into the story, and the love is in the relationships between the younger and older couples, respectively."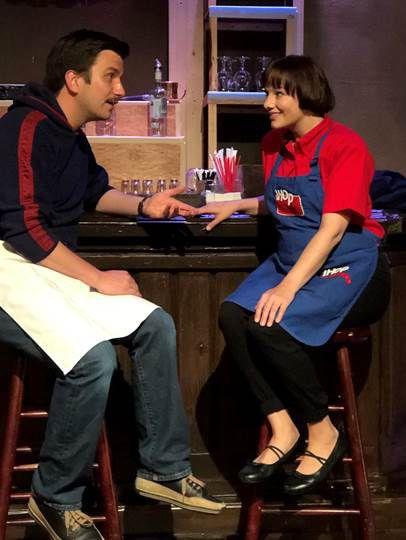 This introspective show offers a chance for the audience to ponder the "woulda, coulda and shoulda" aspects of their own lives as well as the lives of the characters in the play.
"The show will make the audience think of the 'what ifs' in life," said Myers. "It will make you think about your past and the choices you have made in your life. These choices affect your future as well as everyone connected to you."
The cast feels excited and fortunate about being one of the first companies to act in this new Grennan production.
"I'm excited because it is my first time being introduced to Sean's work," said Deck. "To be a part of this knowing he is still creating and altering the work is very exciting. I love it!"
"The first time you read it aloud with other actors you think to yourself, 'Man, I'm good,'" said Wooley. "But it's just the fact it is exceptionally well written."
"It really makes you think about your whole life," said Hamman. "It makes you think about what you would have done differently in life."
Slated as the first show of LAMB's 39th season, "Now and Then" will be preceded by "Back Cover," "MAMMA MIA," Disney's "Aladdin Jr.," "Cat on a Hot Tin Roof," "Small Jokes About Monsters," "Boeing Boeing" and "Pageant."
"The audience is going to have a really enjoyable evening in the theatre," said Wooley. "You will have a wonderful time talking about the show over a beer afterwards."