If you are looking for a main course of youth theater served with a side of theology, "Godspell" is being presented by the Sioux City Community Theatre from May 9 to 12.
"Godspell" is a musical by three-time Grammy and Academy Award winner Stephen Schwartz. This was Schwartz's first musical, but he went on to write "Wicked," "Pippin" and "Children of Eden."
The story follows Jesus Christ and a group of his followers. It tells the parables of Christ's life through different storytelling styles from the different followers. The show follows Christ's teachings, then delves into his crucifixion.
"It is basically the parables of Jesus," said director Rebecca Vega. "It is the different lessons he is teaching through the parables. He is teaching them to everyday normal people; modern day people. It takes you through the basic beginning of his parables through the crucifixion. It teaches lessons of how to interact with people in your everyday life."
The cast is comprised of 35 children ranging from 6 to 18 years old. Casting was simple in some ways and more difficult in others.
"There were some people who kind of stuck out," said Vega, who was re-introduced to theater five years ago. "Thankfully we have an ensemble. That way many kids could get involved. That way we have such an age range…we have a high school senior and a kindergartner and everything in between. In that aspect, it was great that there were the lead parts, but having an ensemble made things really easy. There was a spot for everyone."
Working with 35 different children, challenges are always on the horizon. What have some of the challenges been for the director of the youth "Godspell?"
"There has been a lot happening at the theater; a lot of shows going on, which is wonderful," said the director. "Coordinating with everything else that has been going on has been challenging, but I'm glad we have that challenge because we have a lot of theater going on. It has been tough with kids' schedules, because this is a very busy time of year. The end-of-the season activities have been going on with their schools."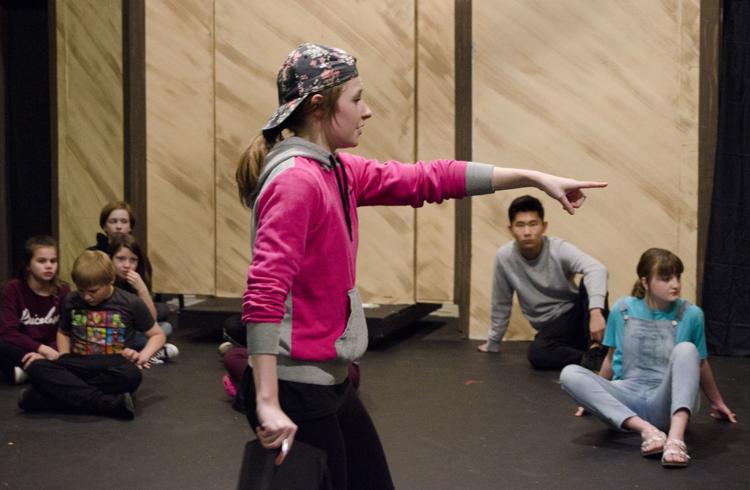 Other challenges have been met and conquered by choreographer Katherine Sweete.
"One of the challenges, but also a strength, is that we have kids of all ages," said Sweete, who also teaches classes at the Sioux City Community Theatre and is an on-site manager at Beyond the Bell. "You have all ranges of experiences and skill sets, as well as attention spans and stamina. It is nice to have so many heights and so many kids from all different places. It helps with the message of the show."
Probably the people who are most excited about this production are the actors and singers, themselves. They are looking forward to spreading the parables of Christ through song and dance.
This story means a lot to 12-year-old Kennedy Lerssen, a home-schooled girl who enjoys strumming the ukulele.
"I love how the show teaches the parables and makes it fun while you are learning about the Lord," said Lerssen. "We are spreading a positive lesson. My family is very Christian, and we love the Lord. I think the audience is going to feel very loved. I know they are going to enjoy it thoroughly."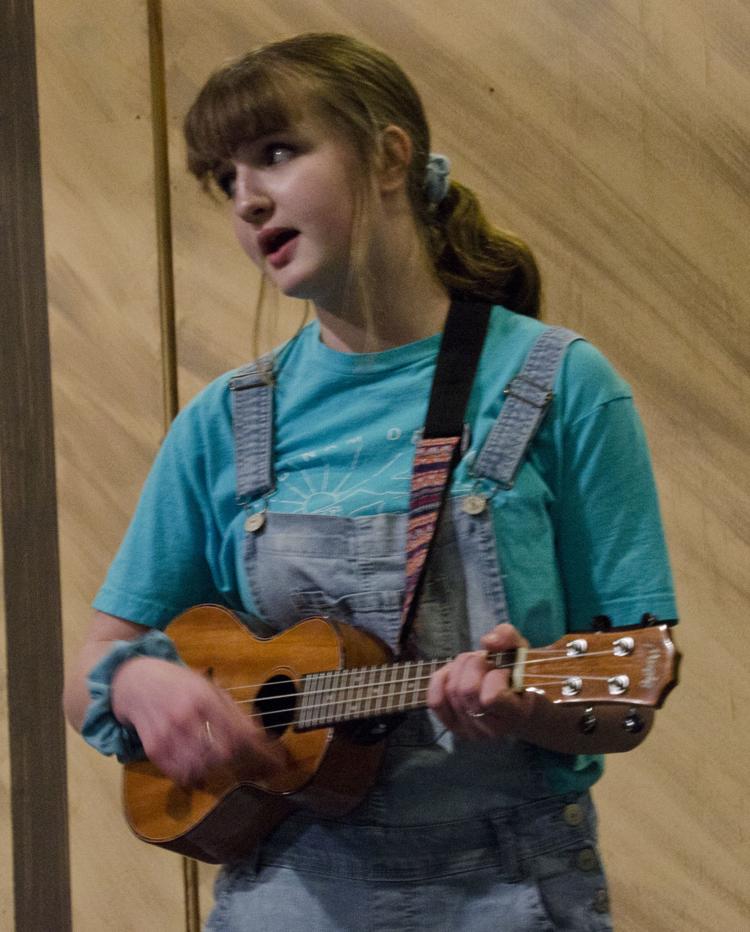 Fifteen-year-old Briar Bottjen got into theater after he came to the Sioux City Community Theatre to see "James and the Giant Peach Jr." This sports-lover has found a place that makes him comfortable and content to interact with all the other performers.
"I came here and tried theater and it worked out really well," said Bottjen. "I just kept doing it and started falling in love with it. I get a feeling of happiness when I'm on stage."
Thirteen-year-old Annie Johnson used theater to break out of her shell. Theater can be therapeutic for people and help them interact with other people when otherwise they may have been uncomfortable to do so. She is now a lead in this show.
"As a child I was really shy and knew I couldn't live that way forever," said Johnson. "I thought theater would get me out of my shell and into the world. When I was around 6 or 7 I started classes, and I sprouted into who I am now."
According to assistant director Kim Cotter, you will walk away from this show with a message in your heart.
"There is so much good entertainment in this town," said Cotter. "If people come to this show, they will leave with a warm feeling. They will get the message of love and the building of a community."