In February we brought you a story about the Penguin Project, a program that pairs children with disabilities (artists) with children without disabilities (mentors) to create friendships and put on a musical production.
We wanted to bring you an update on this fantastic program, so we met up at the New Stage Players' location in South Sioux City to attend a rehearsal and witness the progress that has been made, both in the production and the relationships that have been forming with the "mentors" and their "artists."
Co-directors Kristy Tremayne and Benji Cotter say they are over the moon with the way the rehearsals of "Annie Jr." have been going and the way the children have been opening up like they never have before.
"This was such an exciting opportunity," said Cotter. "I have worked with a few kids in theater between shows and classes that have special needs, but an entire program created for kids with special needs and physical disabilities is incredible. The opportunity for them to find out what they are capable of and not focus on what they can't do, but they found something they are able to do and they are doing it with friends…I think it's fascinating. It's such a cool program."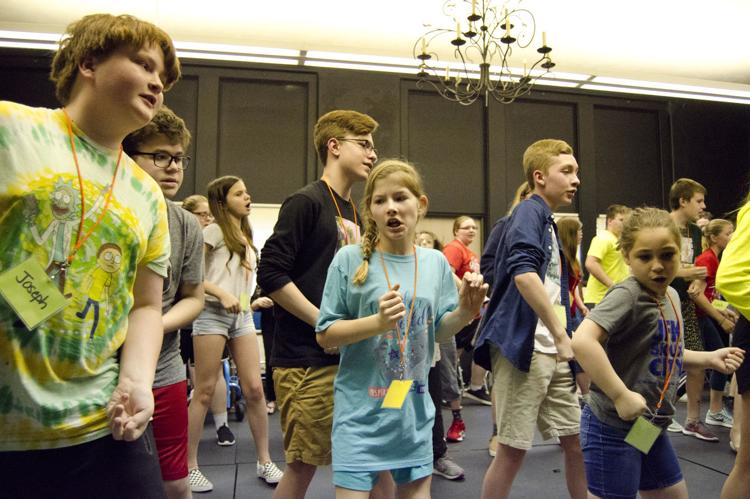 "Something special happened the other day," said Tremayne. "Something special happens in every one of the Penguin rehearsals, but the other day I turned to Benji and we said to each other that we are going to continue this project forever."
The project is exceptionally close to Cotter's heart, as he has an uncle with severe retardation and a son with epilepsy, so he is familiar with people who have disabilities.
"My 11-month-old son has epilepsy," said Cotter. "Not all disabilities are visible. I see sometime in his future he might want to experience the stage. Knowing that there are programs like this for Charlie to be a part of fills me with joy and makes the future look so bright. We were devastated when we found out he had epilepsy, but knowing there is a program like this where it doesn't matter is so great."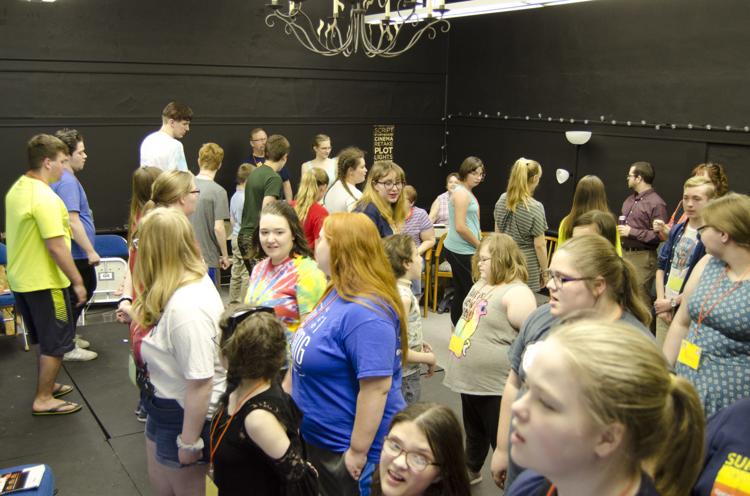 "I want people to see that there are people in the world that need extra help or an extra friend," said Tremayne. "People should get off their cell phones and start making more friends."
The artists and mentors have come a long way since the audition process with many of them coming out of their timid ways to shine on the stage. They all have their own favorite parts of this experience.
"It enables people that don't get many opportunities to have a chance to perform onstage to an audience, which they usually don't get to do," said Daniel Oldenkamp, mentor and a senior at North High School.
"I like the whole thing," said Jake Simons, the artist working with Oldenkamp. "And I like my mentor."
"It is nice to be in a musical, because I never had the opportunity to do that before," said Kristi Brinck, an artist with Autism Spectrum Disorder who attends Western Iowa Tech Community College. "It is nice to do something that I always wanted to do in high school, but never had the energy or the time for."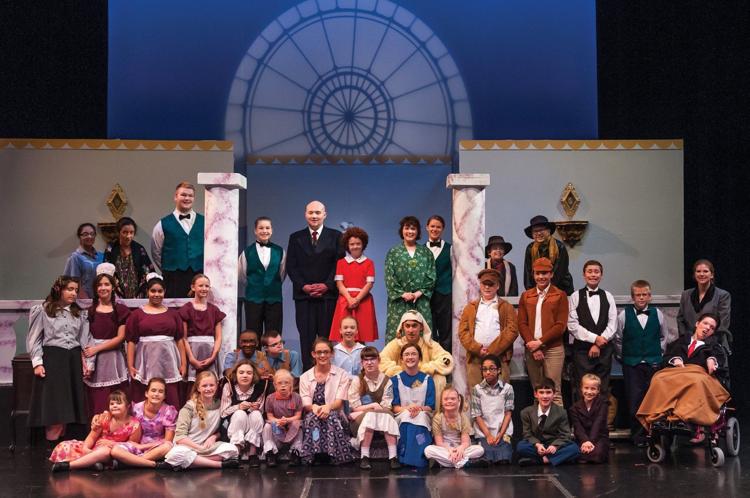 "I like taking a break from my parents because they are always driving me crazy," said Adam Frey, an artist who also has Autism Spectrum Disorder and wants to be a police officer. "I like singing, but not all by myself."
"I feel like no one is judging me here," said Isabella Wall, the artist who plays Annie and a student at Sergeant Bluff High School. "When you are doing theater with normal people, I feel like everyone is judging. It is not like that here. Everyone is different. I'm shocked that I got the lead role, but I'm really excited."
"It's nice being with a bunch of people I've never met," said Lexi Wolf, a mentor and a barista at Starbucks. "It's good to see these kids get out there and perform and do something they probably have never done before. It shows that not only abled kids can do it; they can, too."
"The Penguin Project really showcases how everyone is equal," said Leah Luxford, a mentor and fifth grader at Cardinal Elementary. "Just because you seem different doesn't mean you are."
If you want to experience the magic of the Penguin Project, they will be having performances on June 15 and 16. Stay on the lookout for the time and location of the event, as they are still to be determined.