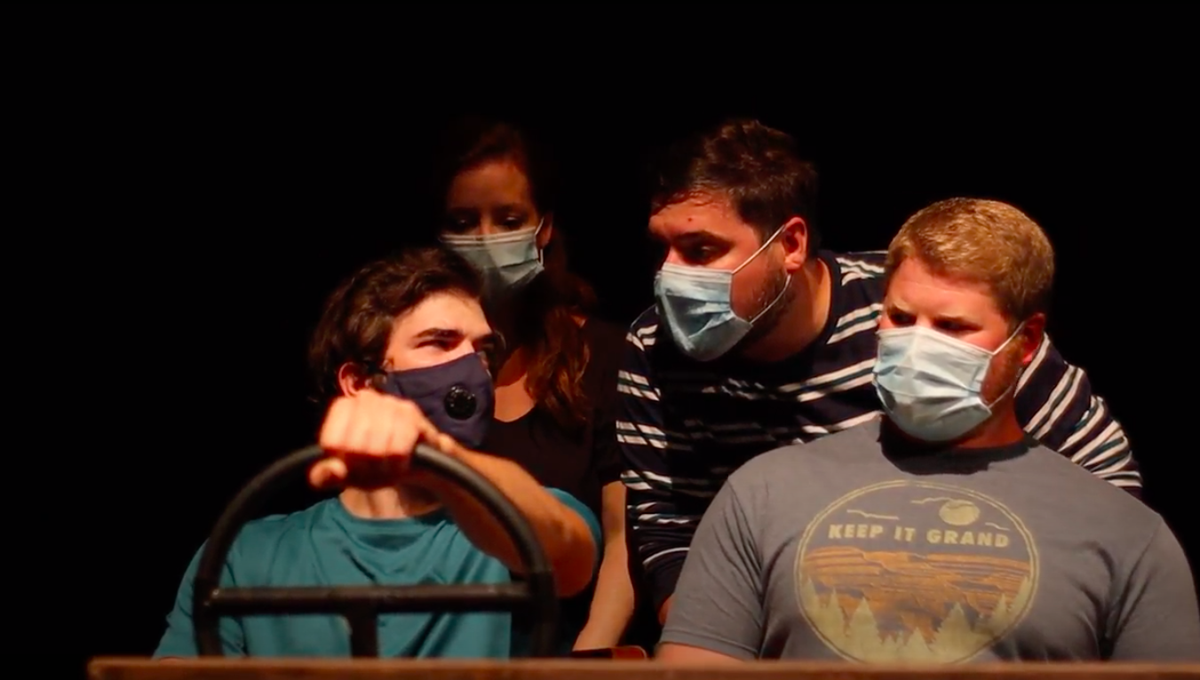 Live theater returns this weekend when the New Stage Players offers "Godspell Jr." at the Koffie Knechtion, 419 Golf Road, in South Sioux City.
Shows, staged outdoors, will be held at 6:30 p.m. Friday and Saturday and 2 p.m. Sunday.
"The reason we're doing it outdoors is obviously COVID related," said Tim Hess, one of the officials with New Stage Players.
Because it's being performed outside, Hess said, theatergoers can spread out and enjoy the show safely.
"Godspell Jr." is a condensed version of the Broadway musical about the life of Jesus.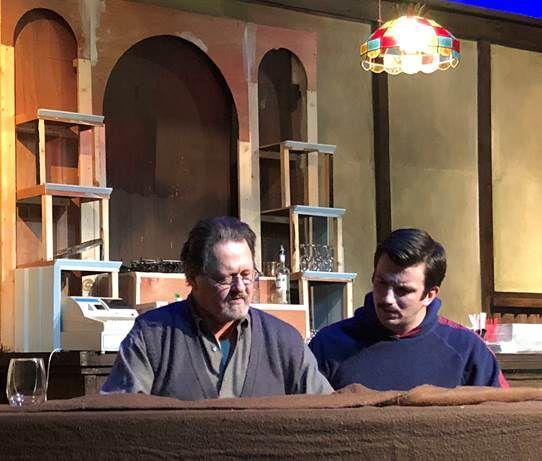 New Stage Players wanted to do this show because they weren't able to complete their season earlier this year. Hess said they hope to bring back the canceled shows next year.
Hess said it has been hard to not perform for the last six months. When organizers figured out a way to safely stage a show, they started making plans.
"Godspell Jr.," Hess said, is "enabling our volunteers to get back into performing."
Hess said the show will also give the theater some much-needed revenue.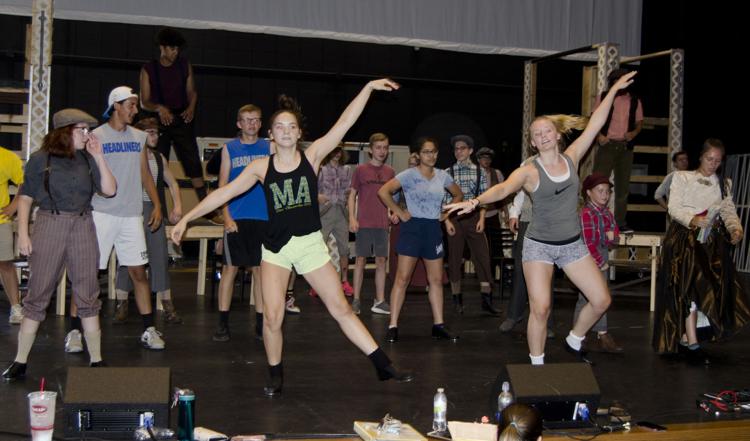 "Live theater has taken it on the chin in 2020, from school productions, community-level theater all the way to Broadway. They've all had to shut down. We don't know what happens next."
Hess said he hopes more shows will follow in upcoming months.
Sioux Center plans shows, too
In Sioux Center, Iowa, Sioux Center Arts will return to performing in the fall.
Arts Director Kate Henreckson said her company will stage "39 Steps," an adaptation of an Alfred Hitchcock thriller.
The show (which includes traces of comedy) was originally scheduled for the same weekend but was pushed back to Sept. 10-12.
Henreckson selected the play because Sioux Center Arts couldn't do its big summer production.
"I really wanted to be able to do something," she said.
"39 Steps" seemed ideal because it didn't need a full cast and crew, limiting the actors exposure.
Like Hess, Henreckson hopes her show will give patrons a chance to bring theater back into their lives.
"I think the arts -- and theater in particular -- are a way to really bring joy to a community," she said. "There's something about live theater, coming together to experience emotion and story, to laugh, cry, and clap together -- that is a really unique experience." 
Henreckson hopes that her show will prove encouraging to other arts organizations.
"This pandemic has caused a lot of challenges for the art community," she said. "Many artists have been out of work, without the ability to have community performances. Arts organizations have been struggling to try to find ways to keep going during this time."
"39 Steps" will be performed at 7 p.m. Sept. 10 at the Te Paske Theater, 550 Ninth St NE in Sioux Center. 
Lamb reopens in fall, too
Russ Wooley, director and owner of Lamb Theatre, said his company will begin its 41st season on Sept. 18 with the Irish comedy, "Outside Mullingar."
Tickets will be available Sept. 1.
SCCT hopes for Christmas show
The Sioux City Community Theatre will remain closed at this time.  Director Rick Myers said its board is looking into the possibility of a Christmas show, otherwise the facility might not open until 2021.
"I don't know what's going to happen," Myers said. "I hope things go well."
 In the meantime, Myers said, actors will continue to do online radio shows and have vendors come out for fundraising.
Be the first to know
Get local news delivered to your inbox!