Growing up in the Bolin household, music was always important; especially to brothers Tommy and Johnnie.
To honor Tommy's life and music, there will be a Tommy Bolin Tribute concert at The Marquee starting at 8 p.m. on Dec. 8.
"My dad was the one who wanted us to play," said Bolin. "He worked in the packing plant and didn't want that for his kids. It was really good money, but he didn't want that to be our life's work. He thought Tommy was going to be Elvis, and my brother Pudge would be a wrestler. He didn't know what I was going to be. He did get me a Ludwig drum set when I was 12-years-old…Ringo played a Ludwig, so it was a great set. I didn't take lessons, but got into a band right away. Tommy helped me out."
Tommy took a different path than most Sioux City kids. He left town on his own for Colorado at the age of 16 to pursue a life in music, leaving his brother Johnnie behind in Sioux City. The reasons for Tommy's move were the fact that he got kicked out of school for having long hair and he got fired from his band for "playing too loud." Johnnie believes the real reason Tommy was fired from the band was because he was surpassing the rest of the musicians in talent.
"He ditched me," said Bolin. "He came back and stuff once in a while and would always ask me who I was playing with at the time. At that point I was getting to the age Tommy was at when he started playing more. I was always playing in different bands."
At one point, Tommy was living in Colorado, but visiting San Francisco for music-related business. He didn't have a lot of money to his name and expressed the fact in a letter to his girlfriend.
"He was struggling," said Bolin. "I recently read a letter he sent to his girlfriend during this time saying, 'We are out here in San Francisco and I guess we have a record deal, but we've been eating coffee.' I didn't know if he was trying to joke around…maybe he WAS eating coffee."
"After I graduated when I was 18 I would go play gigs with him," said Bolin. "I went from playing a cowboy bar on Highway 75 where Navarette's is now, to playing Mile High Stadium with 50,000 people in the audience in the matter of two weeks. Over the following few years, he would periodically ask me to play and record with him in The Tommy Bolin Band. Also, we did a couple Zephyr reunion shows in Denver and then we headed up to play some shows in Canada with John Mayall's violinist.
"I did four months with him on his last tour. He had four drummers that year. That was the year he died."
After all these years, Bolin reflects upon his older brother as an influence on his life and his music.
"We both kind of listened to the same music growing up," said the drummer. "He was a little more into the jazz, but then I got into jazz. Being three years older, sometimes he would come back to Sioux City and leave his records. He didn't have that many records; I think he left them so that I could listen to them. Bands like Free and the very first album of Blood, Sweat and Tears with Al Kooper…stuff like that. That was a big influence he left there. Then, of course, playing with him influenced me."
While Tommy Bolin was (and is) a local music hero in Sioux City, what did the world lose when the guitarist passed away at such a young age (25) in 1976?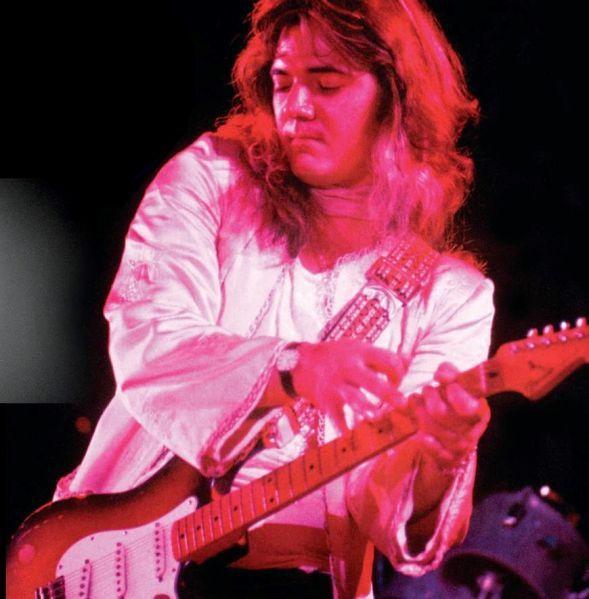 "There are so many other gifted guitarists that we lost," said Bolin. "Whatever direction Tommy was going had to stop. He was really ahead of his time. I think guitar players today believe that if you put on one of his records, it sounds like it was recorded last week. I think the world lost his ability to take what he was playing in '76 to a way higher level musical journey. I think they lost that part of it. He was just getting to the point where he was really getting known. Yeah, people know that he was in Deep Purple, but he was only in that for a year. Tommy was in The James Gang, wrote two whole albums and quit. He wrote the whole Deep Purple album he played on. What he really wanted was to play with The Tommy Bolin Band…his own band; call it what you will. When his "Teaser" album was out, it was doing better than the Deep Purple album that was out at the same time."
It has been a long time (42 years to the day of writing this story) since Tommy passed away after The Tommy Bolin Band's last show at Jai Alai in Miami, so why does Sioux City still obsess over its prodigal son?
"I think a lot of places do," said Bolin. "A lot of it is because he's from here. Tommy's pretty hypnotizing when it comes to his music. I was just over in Finland two years ago to do a Deep Purple/Tommy Bolin tribute. A lot of people out there love Tommy. Boulder, Colorado loves him because that's where he's from…people in Boulder have argued with me, saying Tommy is from Boulder. Whenever someone tells me that, I tell them he was from Sioux City…I think I should know."
Tommy was also influential to many other artists, some of whom played songs Tommy originally played.
"That song 'Stratus' that Tommy played was later played by other musicians including Prince and Jeff Beck," said Bolin. "Of course they all had to listen to Tommy to learn it. I met Jeff Beck and he was talking…he said he remembered the night Tommy died. When Beck woke up the next day, he was devastated by the news of my brother's death. He was with Tommy the night before. He did 'Blow by Blow' because of that 'Stratus' album."
The Tommy Bolin Tribute 2018 will be held at The Marquee starting at 8 p.m. on Dec. 8. Bands performing at the show that night include: Dean Christopher and Bobby Berge, Tommy Bolin Dreamers and special guests (weather permitting) Stanley Sheldon and Lucas Miguel Parker.