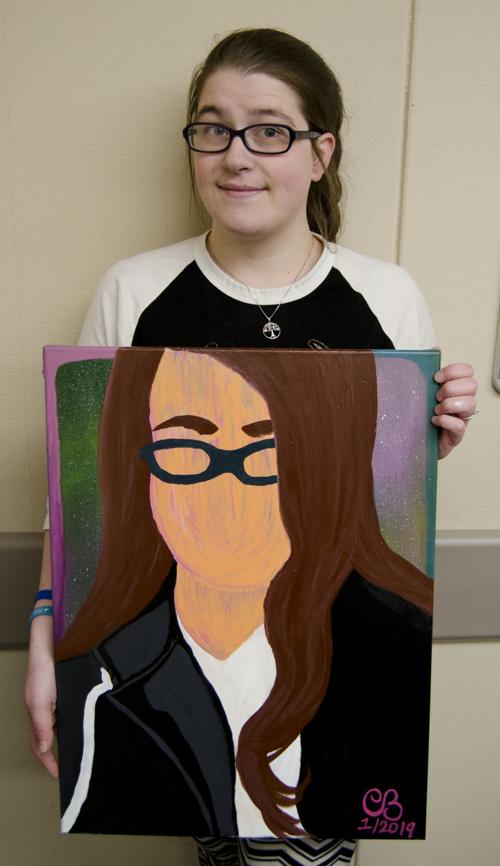 Cassie Buchanan is a wife and mother to two children and she has a major passion for creating vividly colorful art.
She owns a cleaning business called Wicked Clean and used to work for her mother's cleaning company.
She enjoys watching a lot of Netflix and listening to music to help her cope with her Major Depressive Disorder.
You can find her work on Facebook at CassieB.Art, on Instagram @mymostfavoritenightmare and at Deviant Art @cassidilla1425.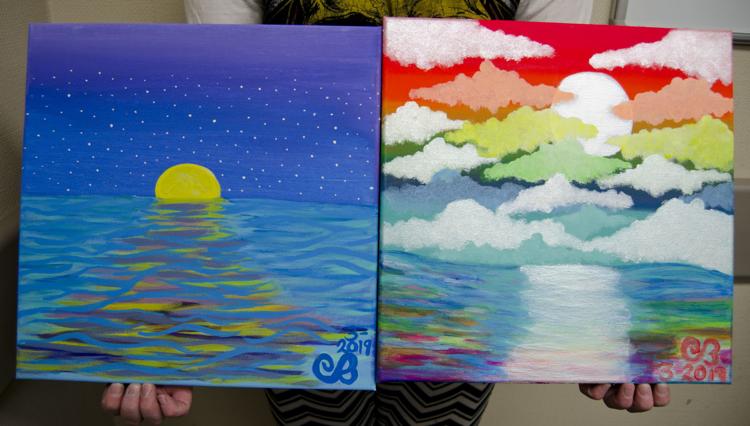 Weekender: When and why did you get into creating art?
Buchanan: "I started drawing as soon as I could hold a pencil. I started painting when I was around five. It started as a coping mechanism for my Major Depressive Disorder. I want to create things that are bright and beautiful; not like what goes on in my head."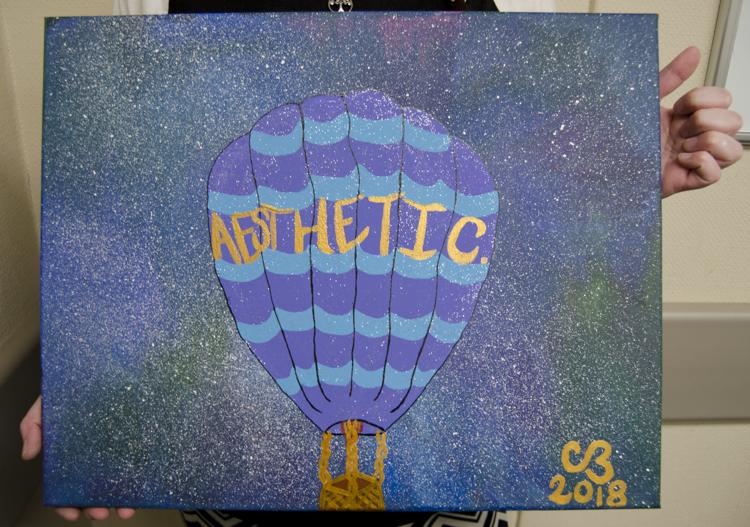 Weekender: What are your preferred mediums?
Buchanan: "I draw with colored pencils and I use acrylic paints…my number one is acrylics. I like the way I can manipulate the art more with acrylics. Drawing is a little bit different; I can't layer the colors as much when I'm drawing."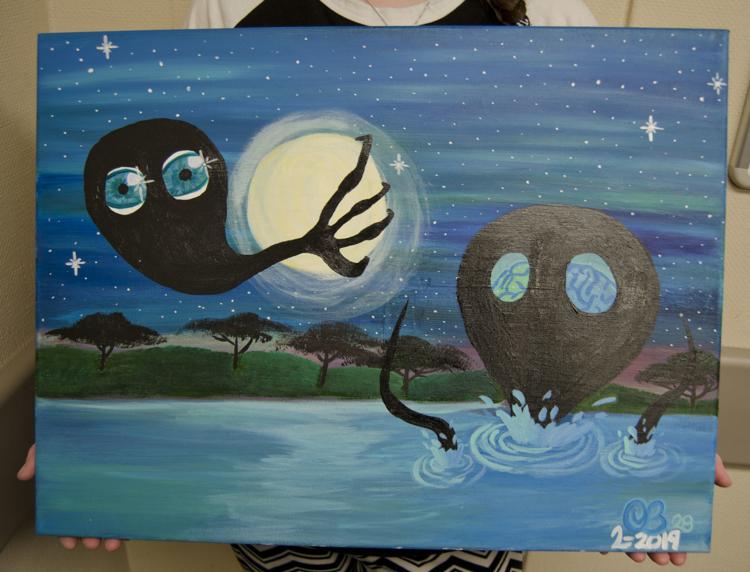 Weekender: What subject matters do you enjoy focusing on?
Buchanan: "I like to tackle my demons in a way that they come out different than they look in my head. I take the darkness of my mind and with that, I create these vibrant, beautiful pieces of art. I'm just trying to see things on my canvas that I don't see in my head."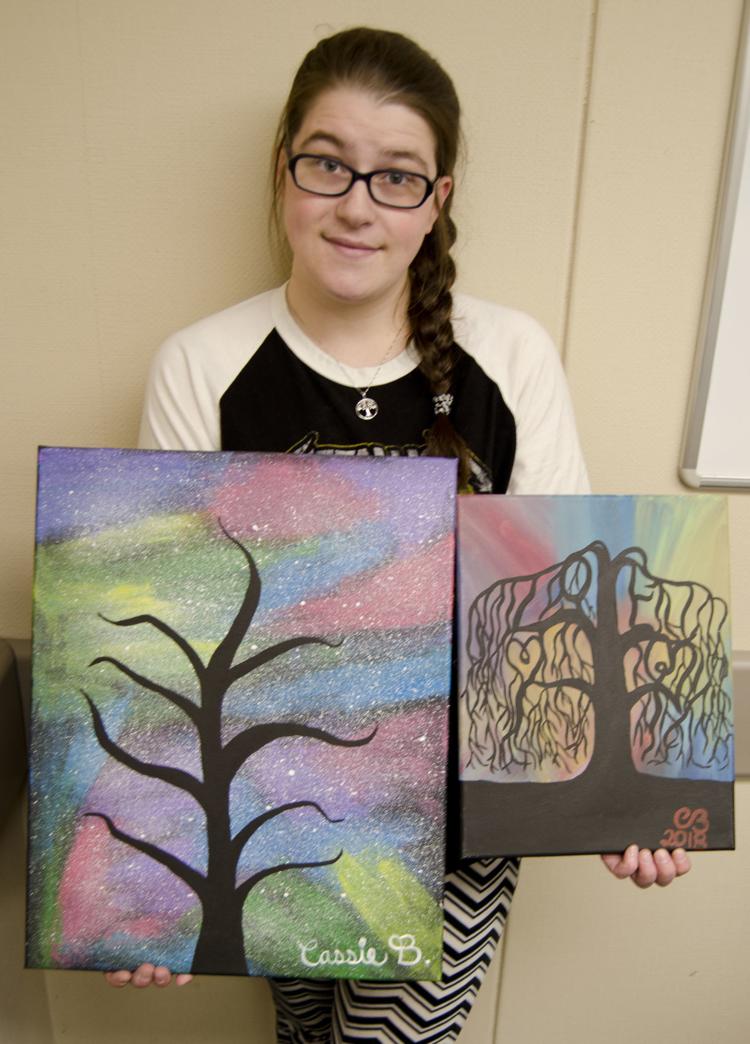 Weekender: Who are some of your influences in the world of art?
Buchanan: "More recently a real big influence to me has been Aelita Andre, an 11-year-old painter from Australia…she is incredible. Katie Lipscomb is another of my favorite modern artists. I just like the way she uses color. Those are my main two, unless you consider my sons. They are my biggest fans, as well as my husband. When I told my son about this interview, he told me he knew that I would be famous; it kind of brought a tear to my eye."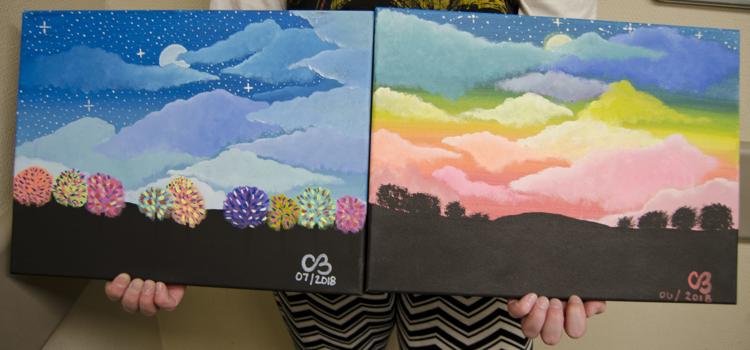 Weekender: What else inspires you to create art?
Buchanan: "Anything and everything. I try to find a way to make a concrete piece of art in any experience I have. I try to make the best of situations. Life is going to be miserable if you think it will be miserable, so let's just have a good time."
You have free articles remaining.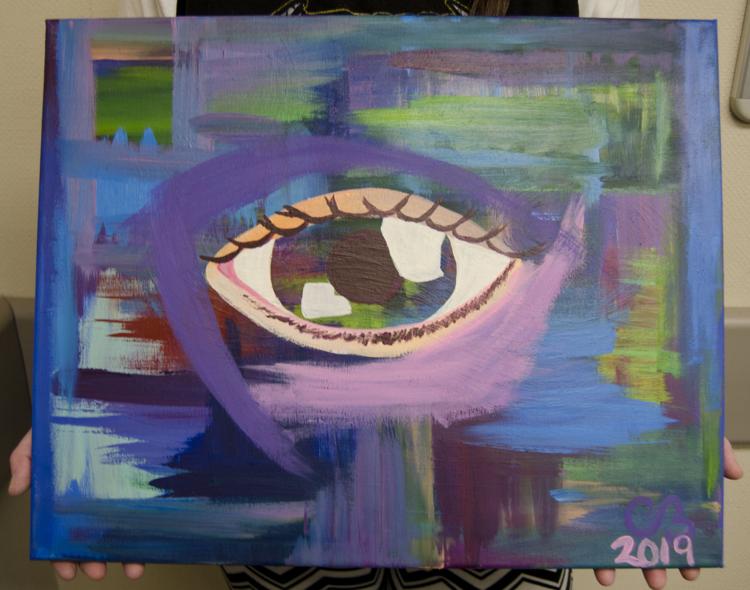 Weekender: How do you balance art with the other aspects of your life?
Buchanan: "A lot of it is late nights. I often have to choose between having an adequate amount of sleep or giving myself a few hours to paint. I can't really get into my zone with my kids awake because they will be screaming. Having two boys is insane."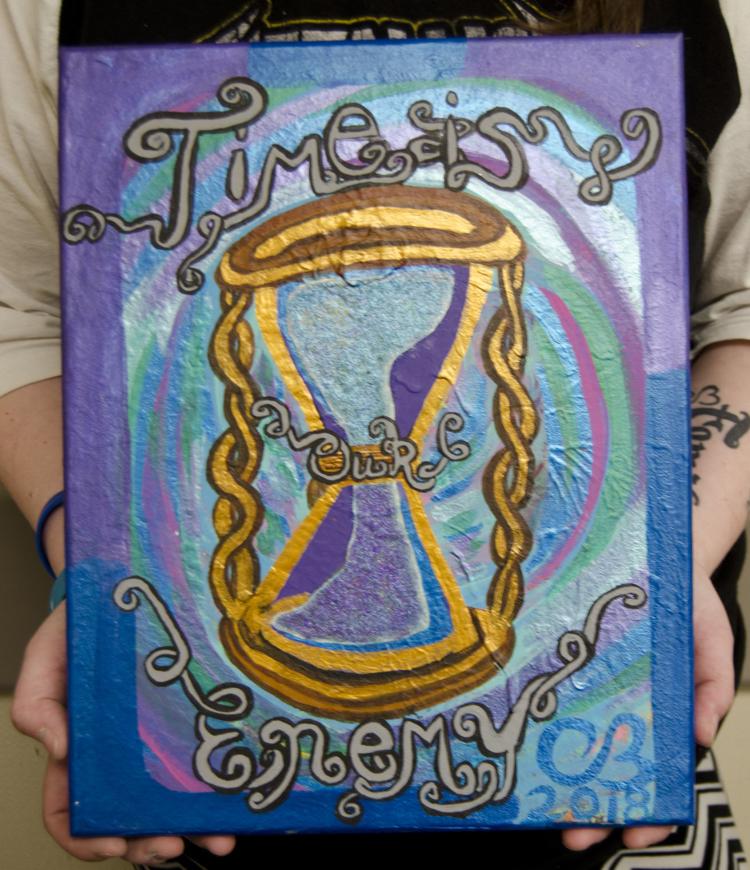 Weekender: Do you ever regret selling original pieces?
Buchanan: "I don't have any regret as long as I feel the pieces are going to a good home. Sometimes when I create I'll think about keeping a piece, but if someone expresses interest I have to let it go."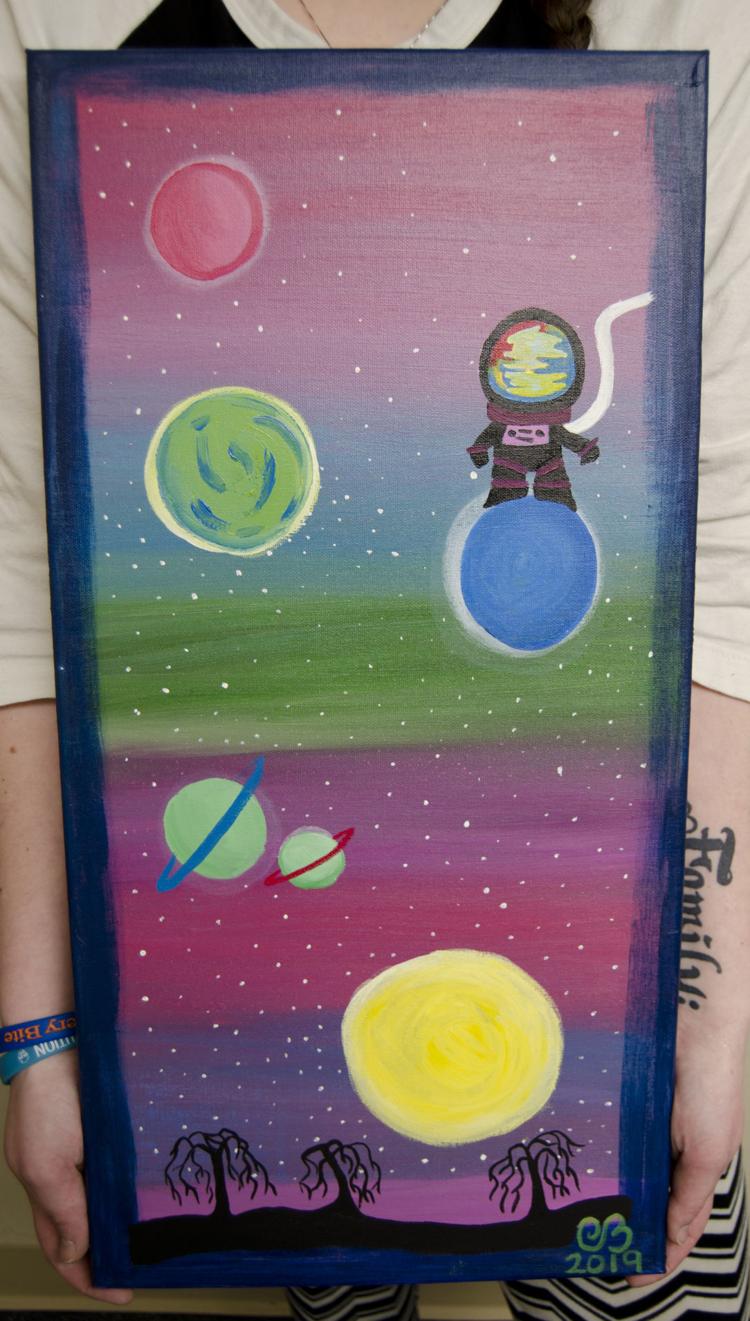 Weekender: What is your artistic process?
Buchanan: "It differs. Sometimes to cure my artist block I'll go for walks or drives. I love walks by the river; that really makes me clear my head. A lot of my ideas come to me in dreams, so naps are part of the process sometimes."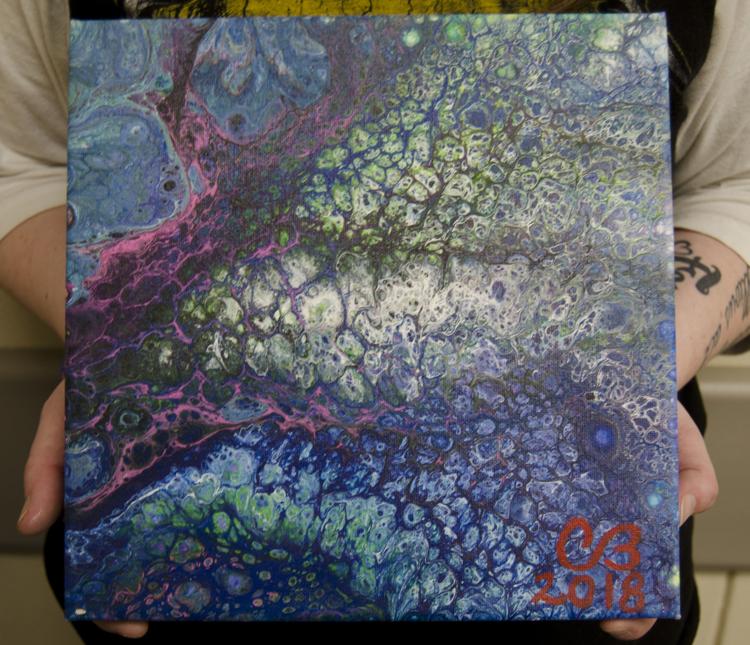 Weekender: Why do you create? What does it do for you?
Buchanan: "It keeps me alive. It gives me something to look forward to. It gives me a purpose, which goes against my nihilistic views."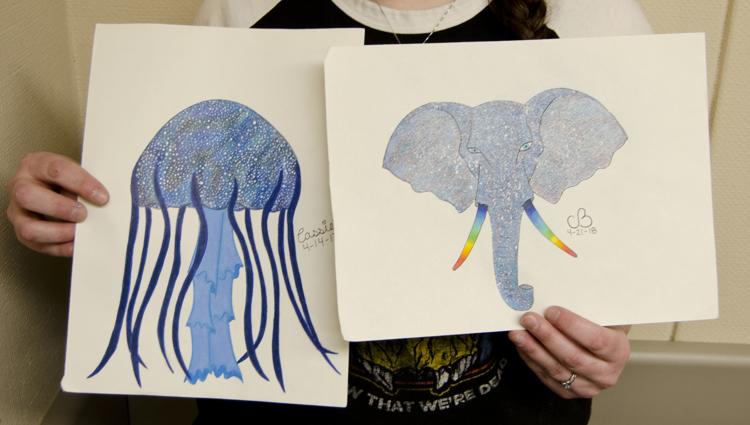 Weekender: What is your ultimate goal with your art?
Buchanan: "To stay sane and to help other people know that they aren't alone. To speak my truth and to let the world know that there is nothing to be ashamed about with having a mental illness.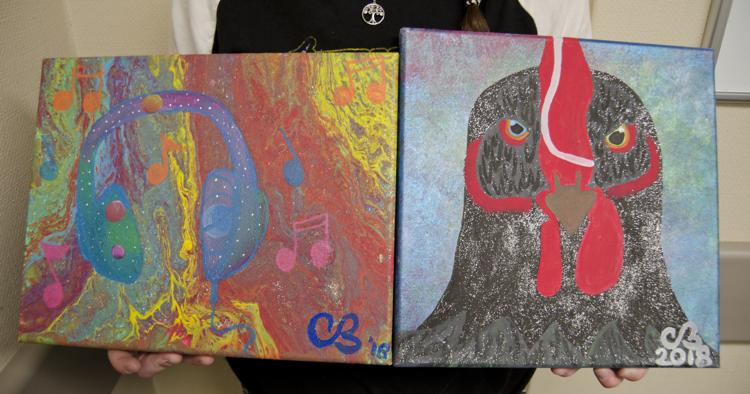 Weekender: Describe the ideal environment in which you could create.
Buchanan: "Somewhere with lots of Christmas lights, candles, music…my bedroom is my ideal place…I just realized I was describing my bedroom. I also love painting outside when it is beautiful."
Weekender: What makes you unique among other artists?
Buchanan: "My use of bright colors. The subject matter itself is sometimes very strange, but I think that's a good thing. Also, my willingness to be open about stigmatic subjects that no one wants to talk about, and expressing that in my art."