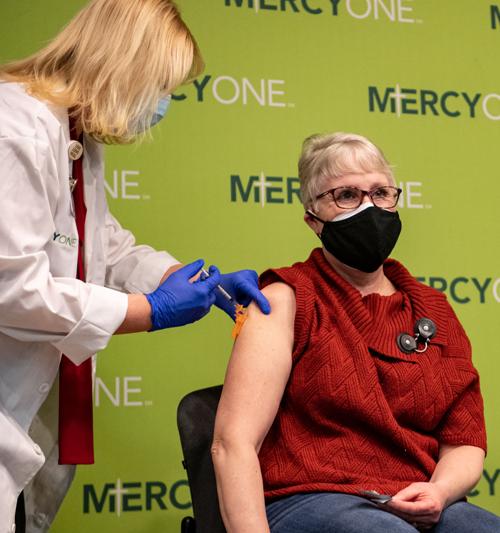 SIOUX CITY -- COVID-19 vaccinations are underway in Siouxland.
As of Jan. 26, 4,930 vaccine doses had been administered to Woodbury County residents; including doses given to people who lived elsewhere, 7,949 inoculations had been administered in the county. Roughly 1,000 Woodbury County residents had received both doses of a vaccine. The share of Woodbury County residents who have been inoculated is slightly lower than the state average.
Long-term care facilities, another priority group, have been receiving vaccines through national pharmacy chains.
The vaccine is not yet available to the general public in any jurisdiction. Health officials expect widespread public availability in spring or summer.
In Nebraska, Dakota County Health Department has created a waiting list for people 65 and older; officials will contact residents when it's time to schedule their appointment. In most parts of the state, those distributions will likely begin in February, once vaccinations for healthcare workers and long-term care facility residents are complete. The state has also set up a registration platform, though that does not include appointment scheduling or priority lists.
Nebraska had administered 153,231 total vaccinations as of Jan. 28, but did not provide a geographic distribution of those inoculations.