Is it common to get leg pains after getting the coronavirus vaccine? I was fine after the first one, but the second one made me feel very tire…
After 14 years in business, Granny's Stitches had its best year ever. 
Stop the presses because it is now official: cauliflower is out and chickpeas are in when comes to most ubiquitous healthy ingredients.
SIOUX CITY -- Zac Cunha is looking forward to moving into a two-bedroom apartment at Bluebird Flats in Sioux City's downtown, a neighborhood t…
SIOUX CITY -- The Siouxland Mental Health Center is preparing to install sensory equipment behind its building, using a newly found funding source.
A guide for living in Siouxland.
SIOUX CITY -- With home sales booming in the Sioux City metro, Laurie Baldwin, co-owner of Solid Fabrications, Inc., said she's "blessed and s…
When Lucas Mosher's daughter wants to relax in her dad's big tub, the 3-year-old doesn't realize it is part of the premiere Marquis line that …
Marion Cain, a master gardener with the Iowa State University Outreach and Extension, said she plants pumpkins in late May, after the threat o…
SOUTH SIOUX CITY -- Demand for new homes in the Sioux City metro has been hot, hot, hot. 
There are changes: The club uses an app for contactless check-in, and class sizes have been scaled back to allow distance between participants.
"Whether you're a child, doing homework, or if you're an office person, sitting with a spreadsheet, take care of your eyes," said Dr. Steven F…
A pumpkin hot drink. Leftover steamed vegetables. And everything else to keep you satisfied and healthy.
Mike Christiansen's 5,700-square-foot brick and stone ranch-style home with copper awnings is one-of-a-kind. It sits on a 3.3 acres in Morning…
"I know yoga is beneficial for physical and psychological reasons," said one regular at a class at the Siouxland Center for Active Generations…
The first all-virtual conference Jeana Goosmann attended ended somewhat disastrously. But the right combination of security, lighting and plan…
I was convinced I'd have an electric pencil sharpener, reams of construction paper, scissors, glue and an electric stapler. And a desk with cu…
We asked Dr. Robert Andrews some of our most pressing questions about winter health. Here's how he enlightened us.
"You have to keep programs fun, challenging and ever-changing," said Jay Todd, the owner of JT Training. "Every time a person comes to work ou…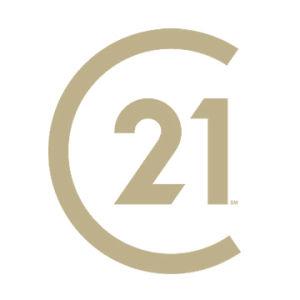 Eric Banks, Century 21 Prolink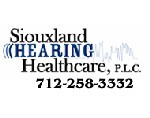 Siouxland Hearing Healthcare P.L.C.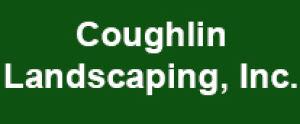 Coughlin Landscaping, Inc
Join us in home envy with a look at some elegant rooms featured in recent issues of Siouxland Life magazine.
Among the more-familiar terms a doctor rattled off: the pidural flood, lumbar-facet injections, intra-articular injections, cannabis.
A UnityPoint Health -- St. Luke's said demand is lower because people are fearful of contracting COVID-19, but that those patients seeking ser…
Meridian Clinical Research, the drug research firm with an office in Sioux City sprung into prominence last year when they rolled out trials o…
Enjoy a look at nearly two dozen fine living rooms we've featured in recent editions of Siouxland Life.
Enjoy a tour of a Sioux City home with our photos of the open kitchen, stately living room, themed basement and more.
We looked into the archives for some of our favorite photos of kitchens from Siouxland Life featured homes in recent years. Kitchen envy may ensue.