What can I do about rashes from wearing masks? What are early signs of carpal tunnel syndrome? A Sioux City doctor has the answers to some of …
With nearly 5,500 square feet and two acres, the six-bedroom, two-story home at 1091 Pachsama Court has plenty of room for every occasion.
All very friendly, it was oddly comforting. Unlike American shows, this wasn't about being the best. It was about being a good sport. Bakers h…
The experts at Sioux City's Family Wellness Associates have some advice, including maintaining a consistent budget, scheduling time with frien…
"They're not made to purchase a pet over Facebook. It's not made to purchase a car over Facebook. These services were created for friend-to-fr…
The nonprofit organization offers a host of financial literacy programming to help girls ages 6 to 18 understand money and manage it.
A burglary occurs in the United States roughly every 13 seconds. Our tips can go a long way in helping you avoid that fate.
The tale of Gospel Mission's retail expansion is a tale of its desire to boost revenues to expand its mission of "Feed the Hungry, Clothe the …
A career academy entrepreneurship class is just like TV's "Shark Tank" -- but set in a Sioux City classroom.
Crews have begun the work of transforming an under-utilized 13 acres on the Sioux City side of the river into an ambitious park with multiple …
When federal unemployment benefits expired in July --  meaning the extra $600 weekly benefit stopped -- the counseling center began to see a r…
A guide for living in Siouxland.
A first-time slots player took his hard-earned cash to WinnaVegas Casino Resort. Did he follow the advice he learned from successful gamblers?
This 5,500-square-foot Pachsama Court home on the outskirts of Sioux City has six bedrooms and six bathrooms. Join us for a look inside.
Tour a dozen upscale bathrooms we've featured in recent issues of Siouxland Life magazine.
Enjoy a look at nearly two dozen fine living rooms we've featured in recent editions of Siouxland Life.
Join us in home envy with a look at some elegant rooms featured in recent issues of Siouxland Life magazine.
We dug into the archives for some of our favorite photos of kitchens from Siouxland Life featured homes in recent years. (Now we have kitchen envy.)
"Our condo is a place where memories can be made," Bruce Beecroft said. "That was certainly the case for my family."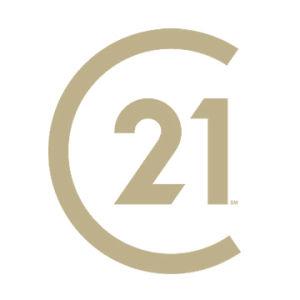 Eric Banks, Century 21 Prolink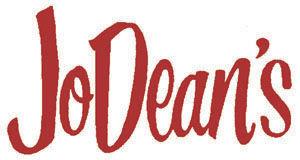 JoDean's Steak House & Lounge
Thomas Agran's finished product depicts, among other things, birds, fish, leaves, ice-cream, corn on the cob, a beach ball, boat schematics an…
Like Andy Warhol during his hoarder years, I didn't really bother sorting through stuff (and there's a lot of stuff) when I got it. I'd just t…
Cleaning staff now uses deodorizing germ fog machines to clean hotel rooms, occupancy is capped in restaurants and pool areas, and group sizes…
Since 2007, Dotson has performed an annual show at West Lake Okoboji called "Lake Affect." 2020 took a different turn.
As one participant said about performing via a video call: "I can't see the audience, which could make things better, or it could make me frea…
Want to get smarter about medical topics? We called up one of our favorite Sioux City doctors with some of the most pressing questions of the day.
With instructors taking a "hands-off" approach at Sioux City municipal pools, parents are being called upon to fill that in-pool void amid the…