Take a tour of our latest Siouxland Life home, a airy, three-bedroom new construction in Dakota Dunes.
I realize I'm a good 30 or 40 years older than Trevor, the personal trainer I connected with on Twitter, but he does make it seem like washboa…
Want to get smarter about medical topics? We called up one of our favorite Sioux City doctors with some of the most pressing questions of the day.
Feeling hungry? Need a new recipe? Marcia Poole is here to help.
Working with antiques and custom furniture hasn't changed much in pandemic times -- sewing machines don't get sick, and a roulette wheel can't…
The group, comprised of of area educators, master gardeners and anyone with a green thumb, encourages people to "grow an extra row" while dist…
What happens to a lawn in the wintertime? Does all the grass die, and then resurrect itself in the spring? And is raking really necessary, or …
"Probably the singular most important thing to me in designing a home is windows," builder Kyle Kelly said. "I like to go big with them and I …
"There's something about being out in the backyard with the birds singing and the squirrels chirping away," one longtime Master Gardener said.…
With so much social distancing going on due to COVID-19 fears, we asked three Sioux Cityans to choose favorite pieces of literature that would…
Owners of electric-powered robotic lawnmowers, Ben Neville said, won't have to spend much time working on or worrying about their yards. The m…
When you should purchase and plant flowers depends on what kind you intend to have blooming outside your home, Sheryl Schelm said. Read on for…
The online classes were a first for Erin Kuehl, who in nearly nine years of teaching yoga had never taught online. She knew that online yoga c…
I like computers, cellphones, tablets. They're great devices to bring in other worlds. But when they're your only connection, they become oddl…
Last Tuesday I had to look at the calendar just to make sure it wasn't Friday.
Take a tour of our latest Siouxland Life home, a 3,900-square foot, four-bedroom home on Morningside Avenue in Sioux City. 
Before every concert, speech or play Bruce Miller was in, his folks would say, "Do we need to go to this?" And if I said no, they didn't. They…
A more accurate means of diagnosis might someday lead to better outcomes for those who suffer such injuries. Enter the work of USD associate p…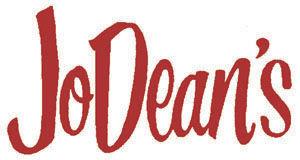 JoDean's Steak House & Lounge
Catholic Charities of the Diocese of Sioux City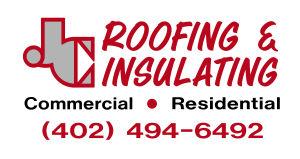 J.C. Roofing & Insulating
For decades, Connie (Prince) Houlihan was the fastest runner in her family -- and one of Sioux City's fastest ever. Today, her daughter holds …
"It is for fun and for exercise," the class leader said. She wasn't kidding: She and her fellow tappers quickly move from routine to routine, …
"We see a lot of kids come in without much direction," coach Dan Farley said. "We instill in them a sense of pride in themselves." And that, F…
For more than a decade, Heath Weber had been eyeing the four-bedroom, three-bathroom home that he stumbled upon on his way to the East High Sc…
Got a medical question? We've got answers, straight from a Sioux City physician.
The last several years have not been kind to hockey fighting. For several reasons -- rule changes in the sport and more "finesse" in the game …
Patients suffering from methamphetamine overdoses often exhibit frantic behavior, and users can develop long-term physical and psychological i…