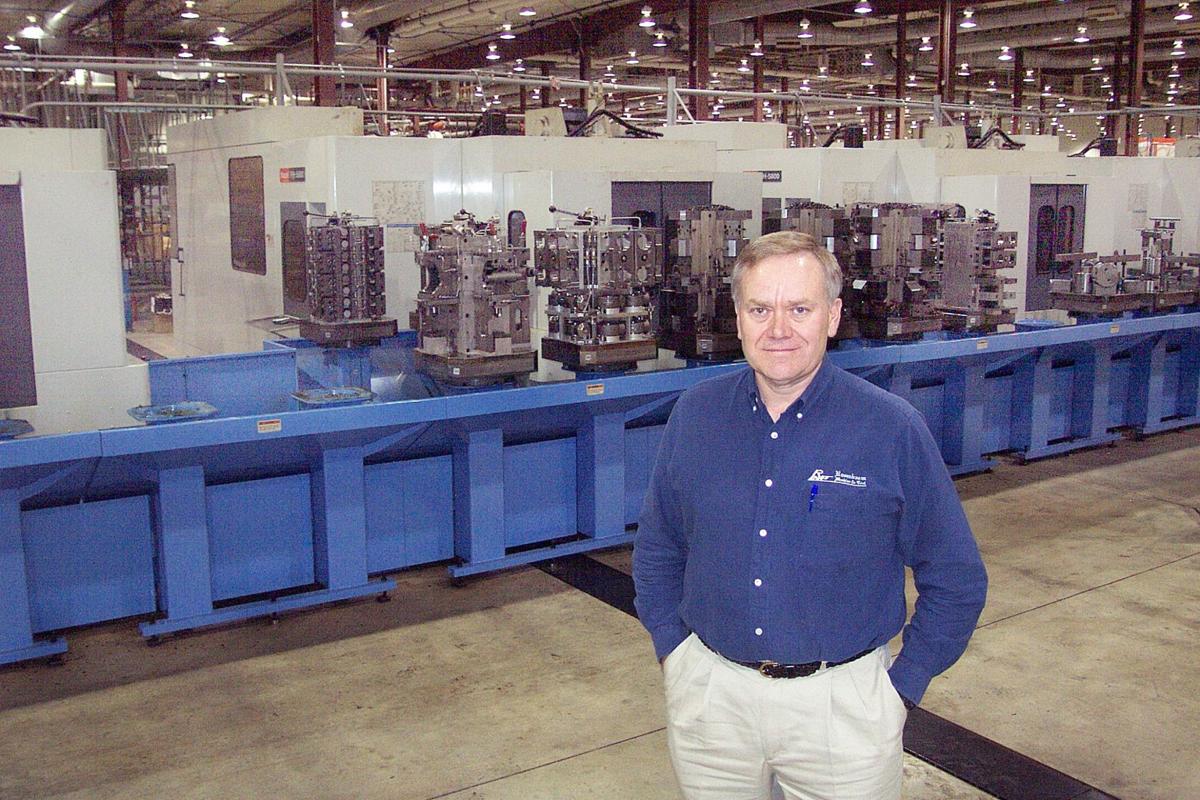 SHELDON, Iowa | In a Sioux City Journal story on Oct. 14, 2004 -- some 30 years after he founded Rosenboom Machine & Tool Sheldon -- Lary Rosenboom explained that when he and his wife, Vivian, started in business in 1974, he envisioned someday having "a tool and die shop with maybe a dozen people at most."
That business now numbers nearly 1,000 employees in Iowa, Ohio and China.
All this came about because Rosenboom, then 27, couldn't find a job as a toolmaker when he wanted to return to his Hartley-Primghar hometown area after school, military service and a job in the Twin Cities.
Most of Rosenboom's business in 1974 involved repair work for local farmers. An advertisement in one of the local papers at the time noted work hours 7 a.m.-5:30 p.m. Monday-Friday, and 7 a.m.-noon Saturday, for "lathe and milling machine work, general repair and welding."
You have free articles remaining.
RM&T expanded in 1979, from its initial location in a storage shed behind Sheldon's Kamphoff Skelly, to a new 60-by-120 foot building in what later became Sheldon's industrial park. That building has been expanded many times since, and is now 247,000 square feet and is expanding again. The Spirit Lake plant that began as a 56,000-square-foot facility is now 264,000 square feet.
It was Rosenboom's ability to recognize that there was a market -- a better chance for growth -- in the manufacturing of high-quality hydraulic cylinders, that propelled the business. "A customer was having a hard time finding quality hydraulic cylinders. I looked at what the customer's needs were and figured that we could make that and help our customer," Rosenboom explained in 2004.
In 2004 Rosenboom said he anticipated hitting the $70 million sales mark that year. Now, he said, the company's annual sales are about double that figure.
Rosenboom, who turned 69 on Valentine's Day, admitted earlier this month that he does plan to retire "someday." But he has no plans to leave Northwest Iowa other than for a week or two at a time. "We like the seasons, spring, summer, and even winter."
"My wife Viv has been with me the whole time. We have four sons who have all graduated from college -- three in engineering, and one in finance. They are all involved with the company, and have pretty much taken over already. They have more education than I do. But have many years of work history. They've brought a lot to the company.
"We have a lot of other good people, here, too. It's not done by just our family. It's all of us together who make it work. That's what makes our success -- that and exceptional customers."