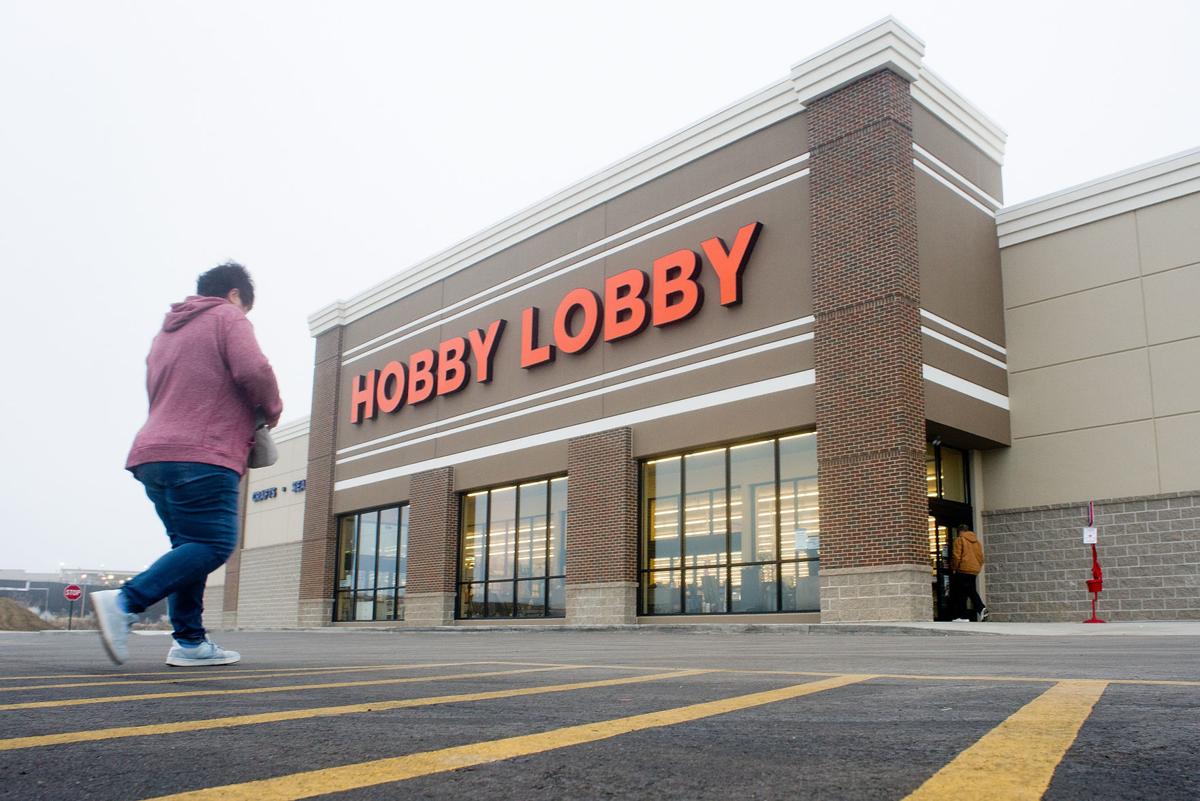 SIOUX CITY -- Last fall, Sioux City's Hobby Lobby store moved from Southern Square to Sunnybrook Village.  
The arts and crafts retailer opened the doors at the new shopping center at 5840 Sunnybrook Drive on Sept. 17. The retailer had operated at 4501 Southern Hills Blvd., in a former Cub Foods grocery store, since 2001.
The 55,000-square-foot store at Sunnybrook Village is managed by Jay Weeter and is one of 800 stores in the nationwide chain. Hobby Lobby declined the Journal's requests for an interview about the new store. 
According to a press release, the company store offers more than 70,000 crafting and home décor products including floral, fabric, needle art, custom framing, baskets, home accents, wearable art, arts and crafts, jewelry making, scrapbooking and paper crafting supplies. 
"We are thrilled to relocate our Sioux City store; and look forward to serving our customers in an amazing new location," Kelly Black, Hobby Lobby's director of advertising, said in the release. "An improved and enhanced shopping experience will be the highlight of our new facility." 
Chris Bogenrief, president of NAI United, says the burgeoning Sunnybrook area has a lot more development in store. He expects a number of "junior box" stores -- stores smaller than big box stores like Fleet Farm -- to open in the next couple of years. 
The new stores will likely set up shop between Hobby Lobby and the new Fleet Farm, which anchors Sunnybrook Village. Hobby Lobby is located between Fleet Farm and a Lowe's Home Improvement store. 
"I know of some specifically they're working on, but they don't have deals done yet," Bogenrief said of the coming junior box stores. "They would be new to the market. It would be something that we haven't seen before." 
Bogenrief said grocery stores represent a major possible source of further Sunnybrook development. 
"There's a lot of (grocery) chains that are looking at Sioux City right now," Bogenrief said. He also said there may be more strip malls, possibly a bank and restaurants coming to the area as investors and developers continue to buy parcels. 
Two parcels not far from Bruening Eye Specialists' "Sunnybrook Center," which opened earlier in the year, have been sold to hotel developers. 
"I think you're going to see two new hotels down there in the next, probably 24 months," Bogrenrief said. 
Editor's note: An earlier version of this story incorrectly identified the Hobby Lobby's proximity to Fleet Farm and Lowe's. 
Copyright 2018 The Sioux City Journal. All rights reserved. This material may not be published, broadcast, rewritten or redistributed.