SIOUX CITY | Children looking to add some money to their piggy banks or pockets can do so by handing their trick-or-treat candy over to their dentist.
It might also spare them the discomfort of getting a filling or, worse yet, a root canal.
"We get quite a bit of candy back," said dentist Jaicee Post. "All that candy, it's not healthy for your body in general and it's also not healthy for your teeth."
Sugar causes cavities, or little holes, in teeth. When you eat sugar, the bacteria in your mouth feeds on the sugar and secretes acid. This acid eats through your tooth enamel.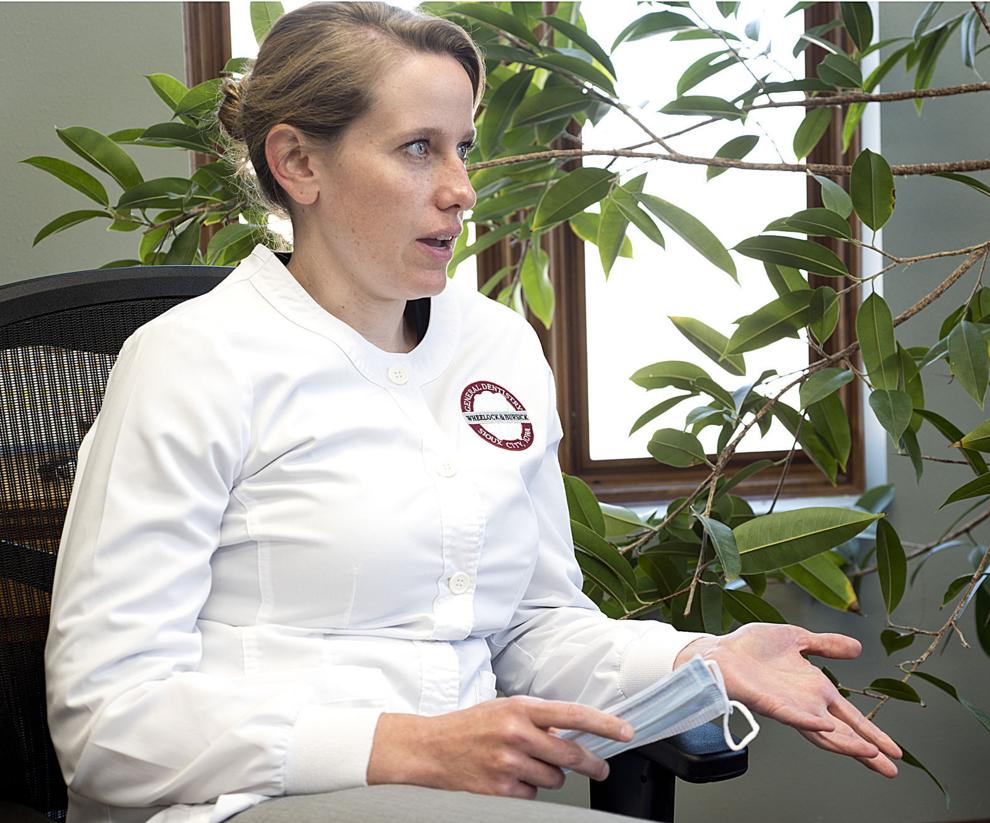 "That's what creates those holes in the teeth, and it just keeps going further and further until sometimes those teeth hurt," she said. "It's not only candy, but it's anything acidic, so pop and stuff like that."
Since most candy is pure sugar, Post said the more candy you eat, the more acidic your mouth becomes, increasing your risk of developing cavities. If you must have that Snickers bar, box of Nerds or piece of taffy, limit your intake to one piece or serving. Post also recommends consuming "sugar-free" candies that contain the sugar substitute Xylitol instead.
"After Halloween, they have so much candy that they just can't stay out of it and eat it all the time. It's just an overload of sugar for their mouth," Post said. "One piece is OK, especially if you're brushing really good."
If you're a stellar brusher and flosser, you may be able to get away with eating a little more of the sweet stuff, but Post said some people are more prone to cavities even if they have excellent oral hygiene habits. She said the risk of tooth decay doesn't diminish once an individual reaches adulthood.
According to Post, the X-rays of some patients who haven't been to the dentist in an a decade surprisingly reveal no cavities, while other patients who faithfully come in for regular cleanings and exams seem to have a new cavity every six months.
"I don't know if it's just the bacteria that colonize in their mouth or if it's a genetic thing," she said. "There are probably several different factors -- saliva's one of them. It cleans out in between the teeth, so if you don't have very much saliva, that becomes an issue."
Sensitivity to cold and sugary foods, Post said are the main warning signs that a cavity is present. With very small cavities, she said watching and waiting to see if the cavity increases in size is an option. The other is immediately removing the decay and filling the cavity.
"If it's too big of a cavity and it hurts and the tooth is throbbing, it may need a root canal," Post said. "Hopefully that's not the issue."
Adults planning to hand out goodies to the little spooks and goblins who knock on their doors this Halloween can do their part to help prevent cavities, too. Post said they can opt to hand out tooth brushes, fruit, nuts and toys, as well as sugar-free candy.