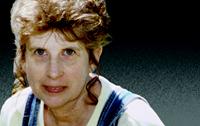 Midwest Gardening / Jan Riggenbach
Black chokeberry (Aronia melanocarpa) has long been one of my favorite shrubs. In autumn, its wine-red foliage makes a fine show. A shrub for all seasons, it also boasts white flowers in spring and showy, long-lasting, purple-black berries that remain on the plant most of the winter.
Adaptable and easy-to-grow, black chokeberry is a Midwest native. It thrives in full sun or partial shade, and in wet or dry soils. I've never seen any kind of pest on the foliage or fruit, and my plants have never suffered from any disease.
I planted several black chokeberries partly to provide a late-winter food source for birds, but I never had any intention of eating the berries myself. When visitors commented on the bountiful berries and asked about eating them, I laughed it off. I figured aronia berries are called chokeberries for a reason.
When I heard about the new demand for aronia berries because of their high antioxidant content that exceeds wonder crops like blueberries and elderberries, I was still skeptical. I figured the fruit was so sour, it would require a huge quantity of sugar to make the berries palatable.
Well, I was wrong. My eyes were opened this fall by attending an aronia berry festival at Sawmill Hollow Organic Farms (www.sawmillhollow.com). The largest commercial aronia plantation on the continent, it is located near Missouri Valley, Iowa.
Iowa State Extension horticulture specialist Dr. Eldon Everhart, who is helping establish production and develop aronia markets, says the berries are not sour. The dry, puckering taste comes instead from high tannins. The trick, he said, is to freeze the berries before use to break down the tannins.
I decided to freeze small bags of chokeberries from my own shrubs to put them to a family test in smoothies and pancakes. The berries passed with flying colors. The texture of a blueberry with flavor similar to a mulberry, we decided. We liked the rich color of the smoothies, similar to one made with blackberries but without the grittiness of blackberry seeds.
Chokeberries can also be used in muffins and other baked goods, wine, jelly, tea, ice cream and yogurt.
Everhart says a mature aronia shrub can produce a whopping 30 pounds of berries and you can harvest anytime September to November. There's no need to worry about harvesting before frost, which won't harm the berries.
A variety called Viking, which can grow about six to eight feet tall and wide, is recommended for its large, plentiful berries. If your space is limited, try compact Autumn Magic or dwarf Iroquois Beauty. All are self-pollinating, producing berries even if you have room for only a single plant.
Be the first to know
Get local news delivered to your inbox!