HAWARDEN, Iowa — After West Sioux won its second straight state title (Class 1A in 2018 and Class A in 2017), all of the attention turned to Falcons quarterback Hunter Dekkers.
However, Dekkers is ready for that attention to turn to the team and his teammates again.
As a junior, Dekkers led the state with 3,641 passing yards on 341 attempts. He also threw for a state-best 48 touchdowns and completed 61 percent of his passes. Dekkers finished with 574 yards rushing and seven touchdowns on 92 attempts, a 6.2 yards per carry average.
At first, the 6-foot-2, 220-pound Dekkers was a three-star quarterback recruit, according to 247sports, but his star, literally and figuratively, continued to rise in the offseason.
The first offers came from South Dakota, Northern Iowa and South Dakota State. Indiana became the first Power 5 school to offer him.
Dekkers was invited to participate in the Elite 11 quarterback camp and made it through the regional competition. He advanced all the way to the finals, joining some of the top quarterback recruits in the nation.
Before the final Elite 11 camp, Dekkers visited Iowa State and chatted with head coach Matt Campbell. Shortly after, Dekkers committed to Iowa State. Then, 247sports made Dekkers a four-star recruit after his performance at the final Elite 11 camp.
"I guess that's the highest-rated quarterback that Iowa State has ever had, so it's not like you see that every day," West Sioux coach Ryan Schwiesow said. "I've been doing this for 15 years and I've never seen a quarterback at any level in Iowa that can do what he does. I would say that rating is pretty legit."
Dekkers' process was over. He selected a school where everything felt right for him. He could shift his focus to West Sioux's attempt at a three-peat, which is how he wants it — the focus on his team more than him, which has only lost one game in the past two seasons.
"That's what you take into each year. It's not just you, it's the team," Dekkers said. "You can't win without your team. I'm just focusing on the present, winning football games."
Of course, there will be plenty of eyes on Dekkers' stats this season. He has a chance to set the career passing yards, career passing touchdowns, total touchdowns and total combined yards records in Iowa high school history.
He's thrown for 6,988 yards and needs 2,518 to match the 9,146 passing yards by Cherokee's Tyler Jones in 2008.
Hunter Dekkers wasn't about to rush his college commitment.
His 90 career passing touchdowns are only 16 behind Mount Vernon's Drew Adams, who set the mark in 2017. His 102 total touchdowns, passing and rushing, are 27 behind North Mahaska's Levi Ferguson in 2006. Dekkers' 7,763 combined total yards are 3,596 behind Norwalk's Brady Brandsfield, who set the mark in 2016.
None of those stats surprise Schwiesow. Even when he was playing youth football, Dekkers was throwing the ball 35 to 40 yards down the field.
"I was pretty impressed with him then and he's only continued to develop," Schwiesow said. "He's been so good at what he's done for so long that I've just come to expect him to make those throws. There are days that we stand back as a coaching staff and we are grateful that dude is on our football team."
Dekkers didn't know how close he is to any of those records. He's really only concerned about the Falcons ability to compete for a third straight state title.
"I really don't look into that a whole lot because I really don't feel like records are my focus," Dekkers said. "I just want to win each week. (Undefeated and a third state title), that's the record I want this year. I think we just have to have a couple of kids step up. I think we have a good enough core of kids to win another one."
Even with all of the records on the horizon, Dekkers still had some room for improvement.
You have free articles remaining.
After all of the offseason camps, Schwiesow feels like Dekkers is seeing the field better.
"It's scary for teams that have to play us. He has actually improved greatly. His poise is there and what helped him with the Elite 11 stuff was his reads," Dekkers said. "He's starting to see things sooner, he's diagnosing defenses quicker. He's understanding where the open guy is going to be before he throws it on pre-snap reads.
"That's something he didn't have last year. He's also bigger, faster and stronger than last year. He's an absolute beast as far as his athleticism and strength."
Dekkers will be the showcase in any game he plays in this season but he hopes he can showcase his teammates and the offers start to flow in for them.
Senior receiver Kade Lynott caught 81 passes last season for 1,567 yards, which led the state, and 21 touchdowns. He also rushed for 994 yards and 11 touchdowns.
Lynott has been working with Dekkers for a while since the two are cousins. They are at each other's house almost daily.
"I love running the deep routes and I can beat my guy. He can throw it 60 yards and it's easy," Lynott said. "He's always talking to the other coaches and talks about me and then those coaches start talking to me, which is awesome."
Senior Bryce Coppock comes from Newell-Fonda, as his mother is the new principal of West Sioux High School. He rushed for 1,605 yards last season and 23 touchdowns.
Dekkers was the first person from West Sioux to reach out to Coppock.
"He was the first to make me feel at home at West Sioux. He made sure I had a spot here and I appreciate that," Coppock said. "Anytime you can interact early with someone as impactful as Hunter, it really means a lot. It takes away that awkward phase of getting to know everybody.
"The team has welcomed me and I am finding my stride."
Junior kicker Jason Topete hit a 42-yard field goal last season and made 73 extra points.
Those are just some of the names Dekkers feels should be getting more college looks.
"I think one person getting exposure is going to lead to your teammates getting exposure and that's the biggest thing," Dekkers said. "There are kids on this team that deserve to get offers. Getting their name out as much as possible is going to help them."
Schwiesow said it's that kind of culture - teammates looking out for other teammates - that has helped the Falcons win three state titles.
"He was able to parlay our success into some success for him because he is really good but he knows he hasn't got there without the help of the others that have been around him," Schwiesow said. "He wants to show them the love back and try and help them reach their goals as well."
It may get old hearing Dekkers talk about his team or his teammates, but that's just the mentality he's had since youth ball. It's something he learned from Schwiesow.
It's that kind of mentality that's helped West Sioux win back-to-back state titles and potentially in the hunt for a third-straight state title.
"It's never you, it's always the team," Dekkers said.
111018bp-bhrv-waukon-05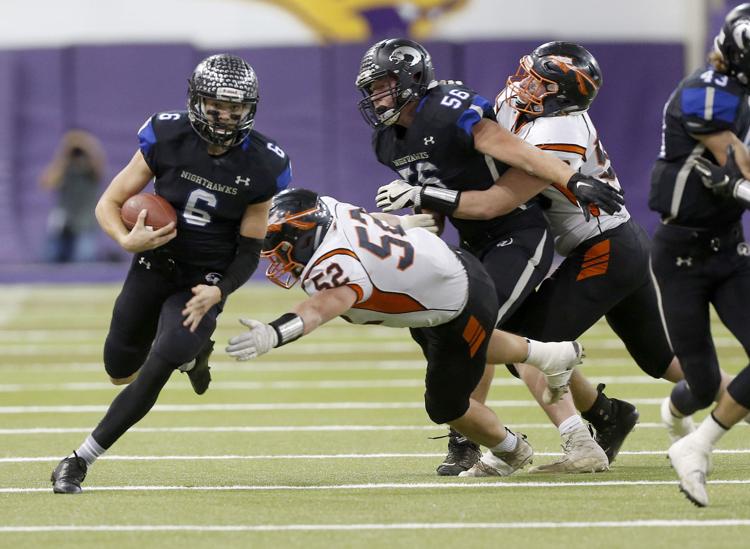 111018bp-bhrv-waukon-02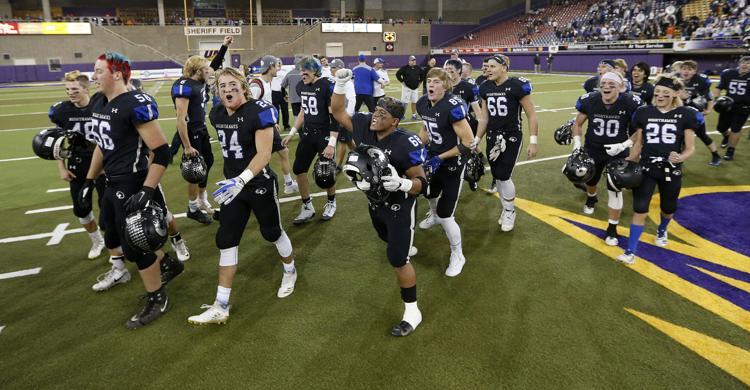 111018bp-bhrv-waukon-01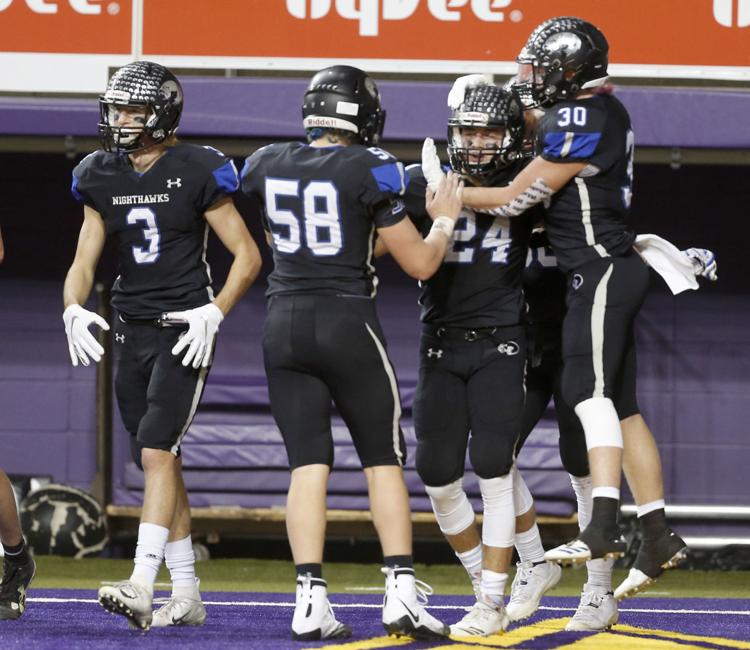 111018bp-bhrv-waukon-04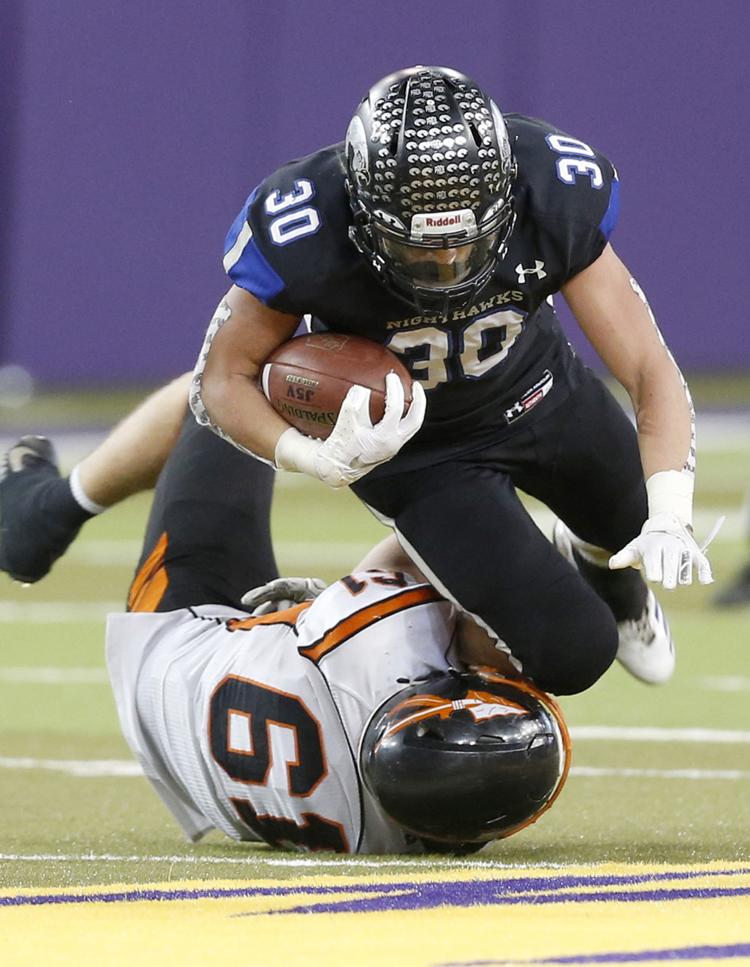 111018bp-bhrv-waukon-07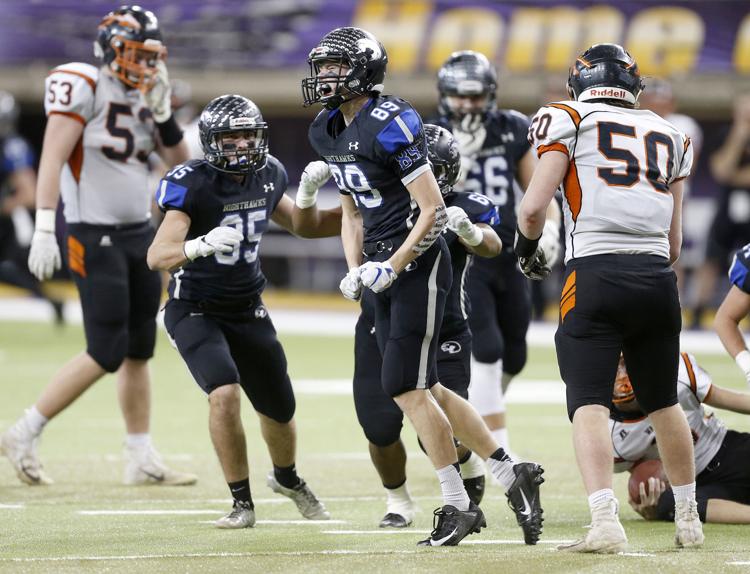 111018bp-bhrv-waukon-06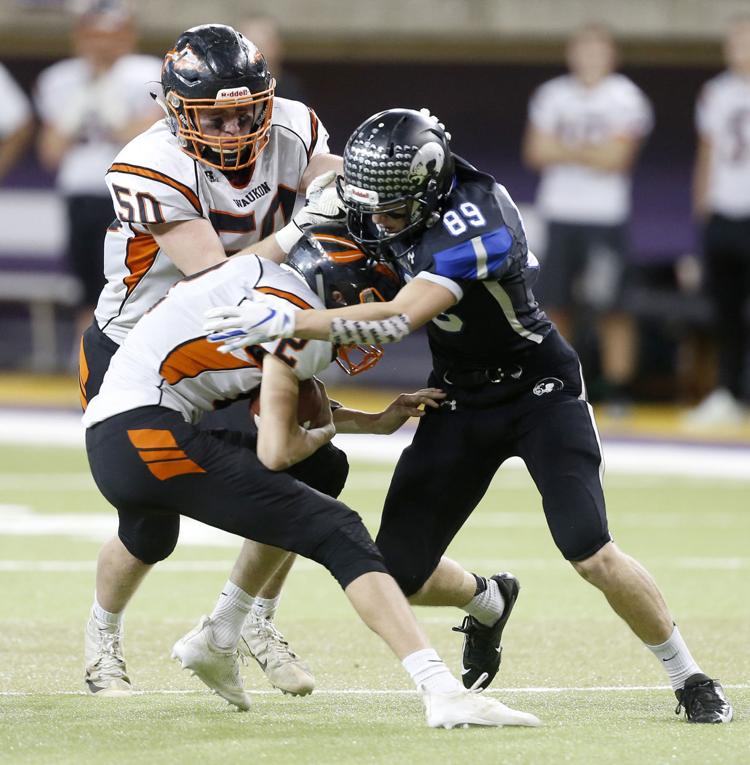 111018bp-bhrv-waukon-03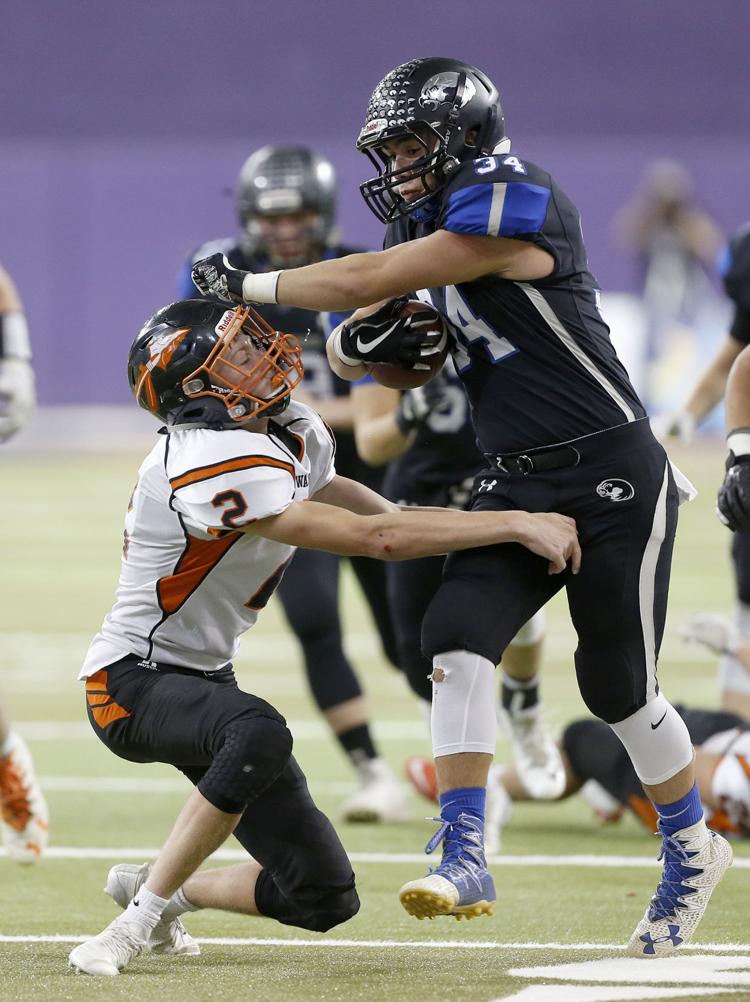 111018bp-w-sioux-van-meter-02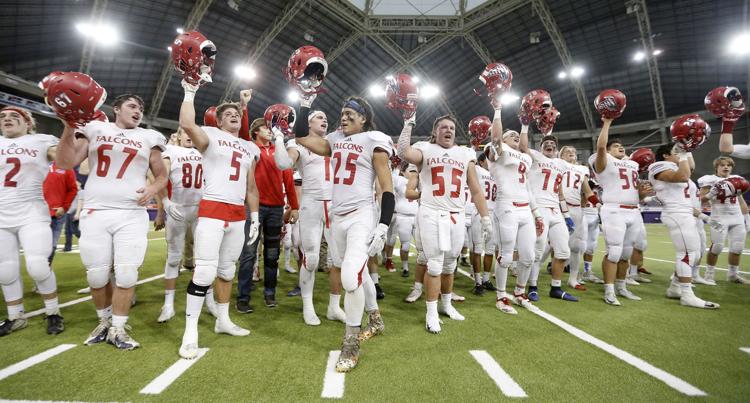 111018bp-w-sioux-van-meter-01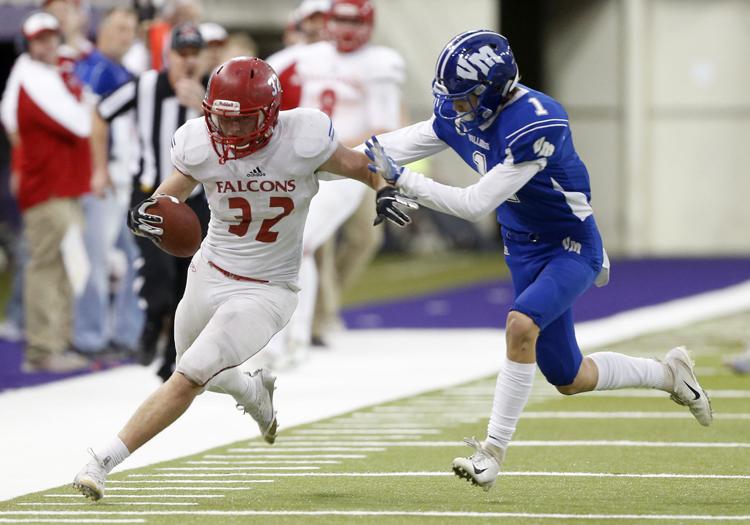 111018bp-w-sioux-van-meter-05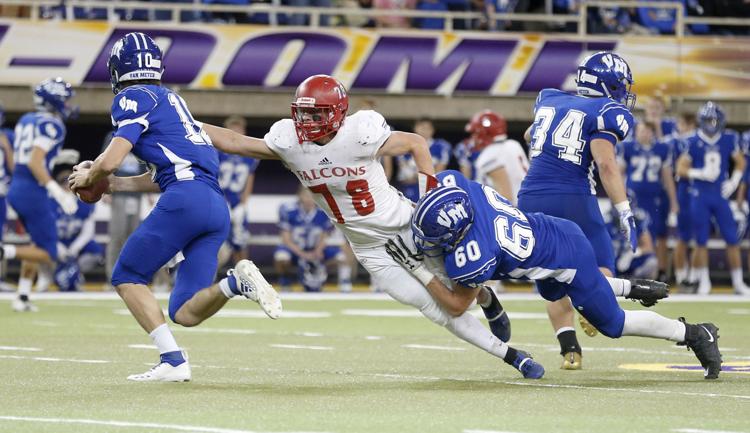 111018bp-w-sioux-van-meter-06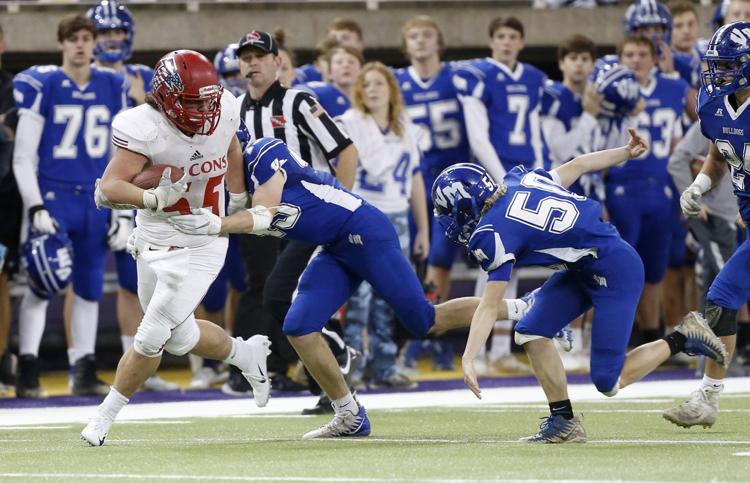 111018bp-w-sioux-van-meter-04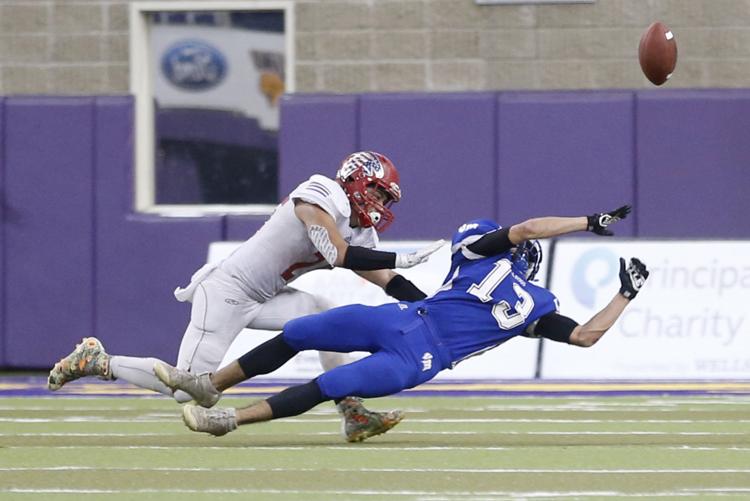 111018bp-w-sioux-van-meter-03