SIOUX CITY -- Last spring, students at Hunt Elementary School hugged the 1906 school building goodbye. Theirs would be the last classes to take classes in the old Bryant. 
This August, students began classes in the brand-new Bryant Elementary. Some of them attended the Bryant kindergarten, a building that dated back to 1890. 
It was an old school, to be sure, but it was a far cry from the earliest schools in Sioux City. 
Here's a quick history of Sioux City's schools, from the famous and beloved to the obscure and long gone. (Several schools once considered "suburban" could not be included due to space limitations). 
School in Sioux City didn't begin with a building. It began with a teacher. 
In April 1857, Mary Wilkins, a 19-year-old schoolteacher from Keosauqua, Iowa, arrived in Sioux City aboard the steamboat Omaha. In Sioux City, she lived with a married couple she met on the boat and earned $50 a month, a salary funded by donations from Sioux City businessmen. There was not yet any tax set up to fund education.  
"They're public schools, but they're not were not really publicly funded," said Tom Munson, Sioux City Public Museum archives manager. "School was not really compulsory at this time."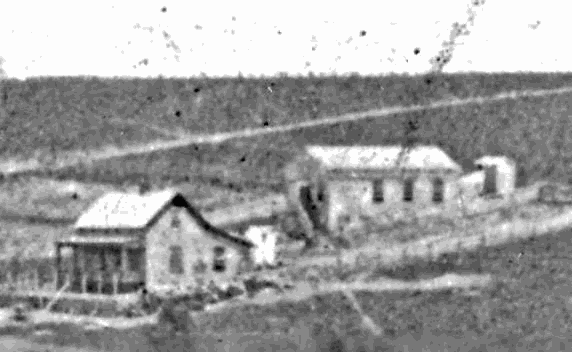 A new school building, also funded by donations, was supposed to be finished by May 1857, but it was not; there were also no books. Wilkins began teaching her class of 15, some of whom were her own age yet were illiterate. 
The school building, at Seventh and Nebraska streets, was completed that summer and attendance doubled, and by the end of Wilkins' first term, the early school was publicly funded with tax dollars. Wilkins left Sioux City after two years. 
School attendance never exceeded a few hundred for the first 15 years of Sioux City's existence, Munson said.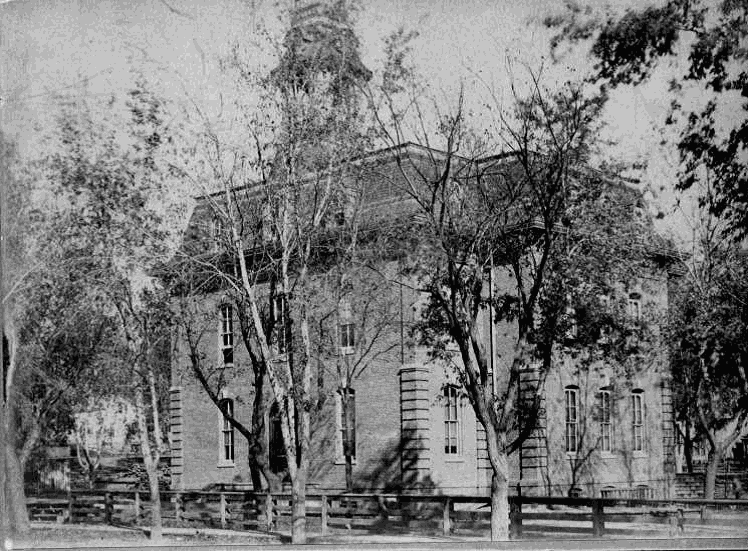 The city's first brick school house, called Central School, on the east side of Jackson Street between Fourth and Fifth streets, circa 1870. It operated for 20 years.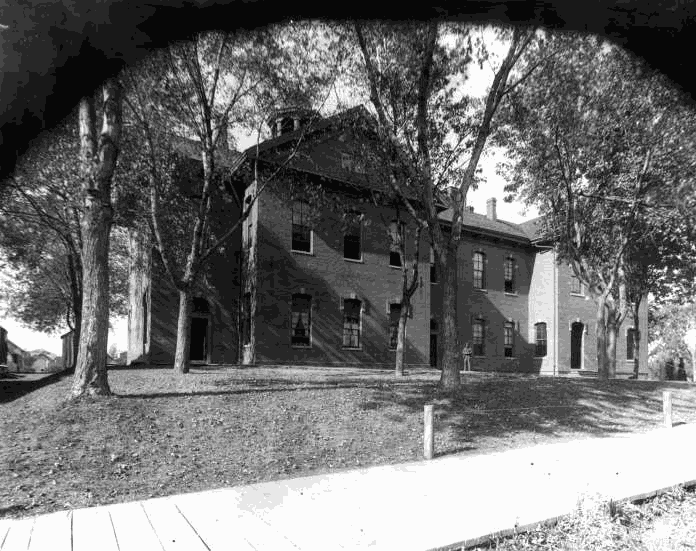 The First Ward School, also called West Side Brick, a replacement of an earlier school building, opened in 1872, on the Market Street site where LAMB Arts Regional Theatre is. It was torn down in the late 1930s to build the Webster School.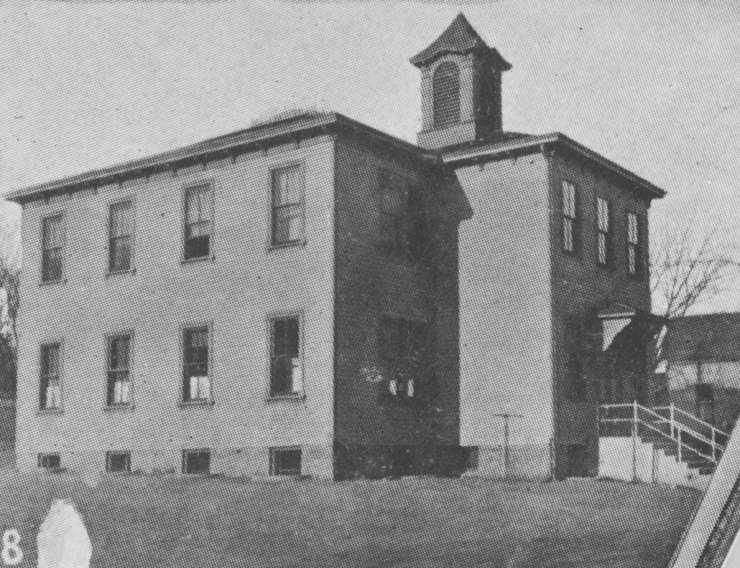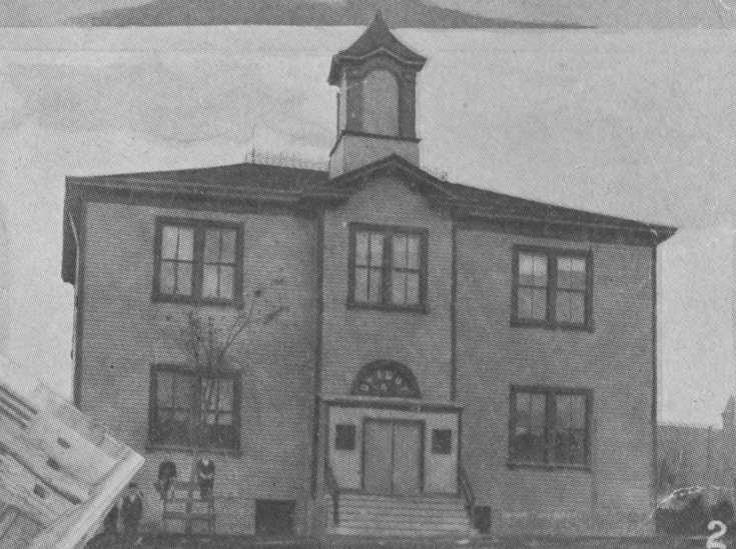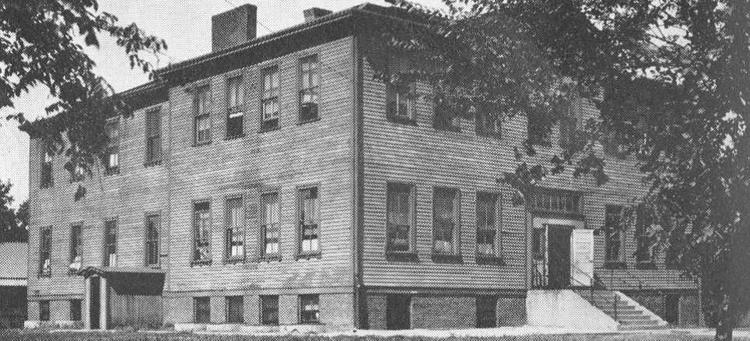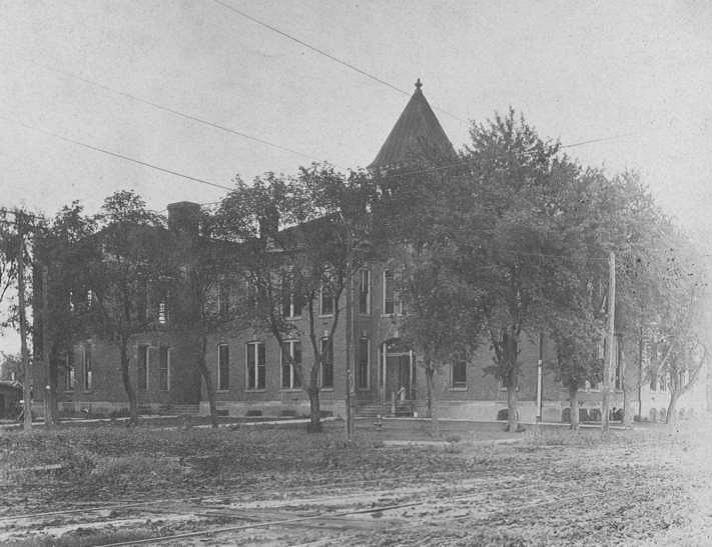 Several smaller schools were built between 1880 and 1885, including the West Third Street School at West Third and Bluff streets, the Wall Street School at Seventh and Wall streets, the East Third Street School at Third and Chambers streets and the Fifth Ward School at Wall and Dace streets.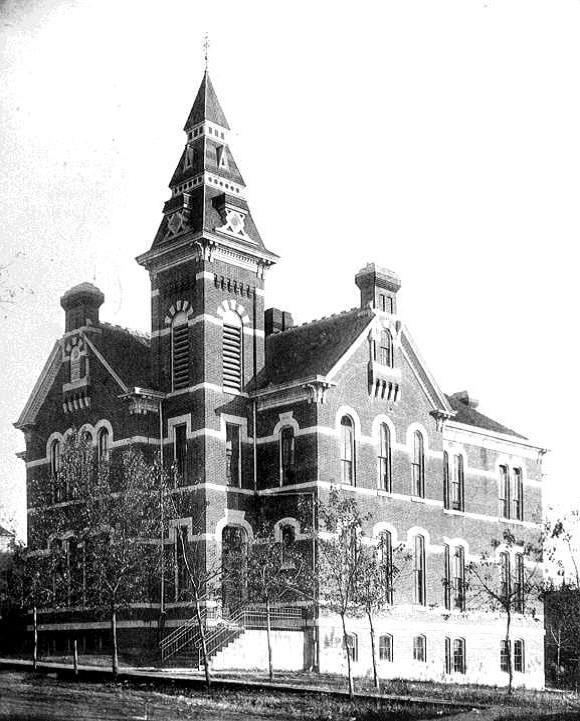 A large, ornate, brick high school, initially known by several names including Eighth Street Primary, opened at the corner of Eighth and Pierce streets in 1882. It later became known as Armstrong, named for Allen Armstrong, Sioux City's first school superintendent. This school closed in 1931. 
Beginning in 1890, Sioux City schools began to be named for famous people -- politicians, authors, poets.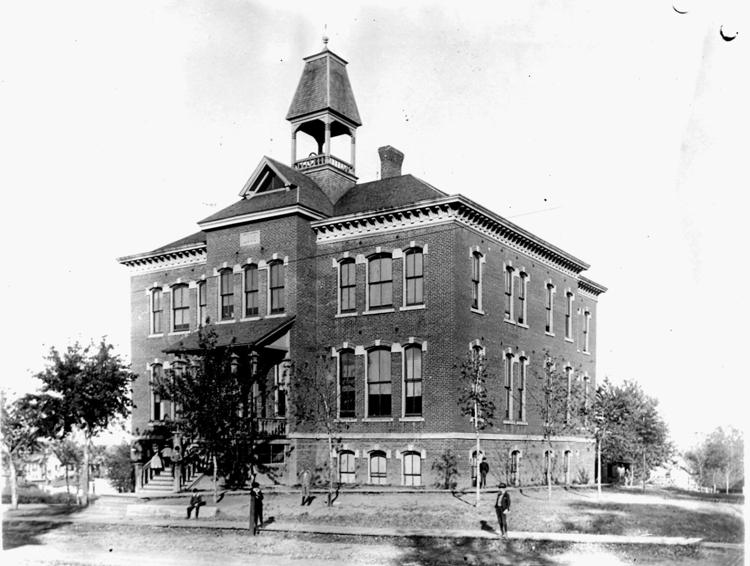 East Side Brick, later to be renamed Irving, opened at 11th and Jennings streets in 1886.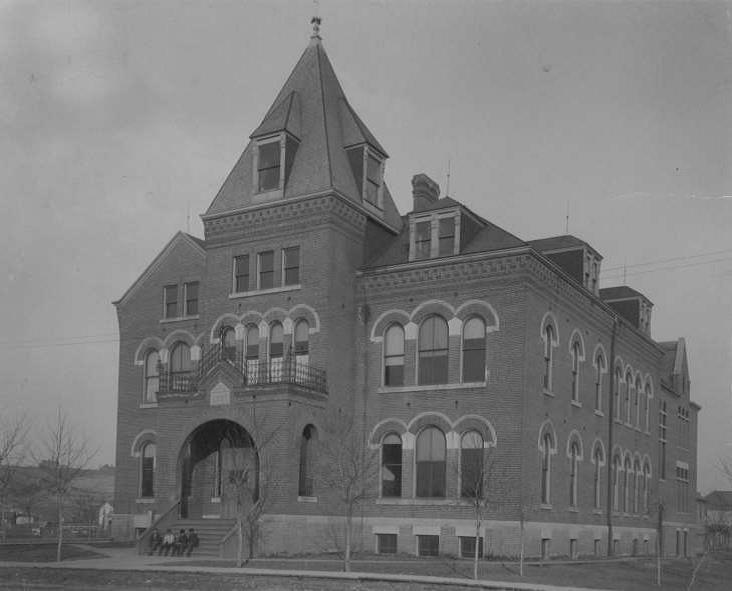 The West Eighth Street School opened at West Eighth and Panoah streets in 1887 and operated until 1934. Today the site is near the McDonald's on Hamilton Boulevard. 
Intensive midcentury remodeling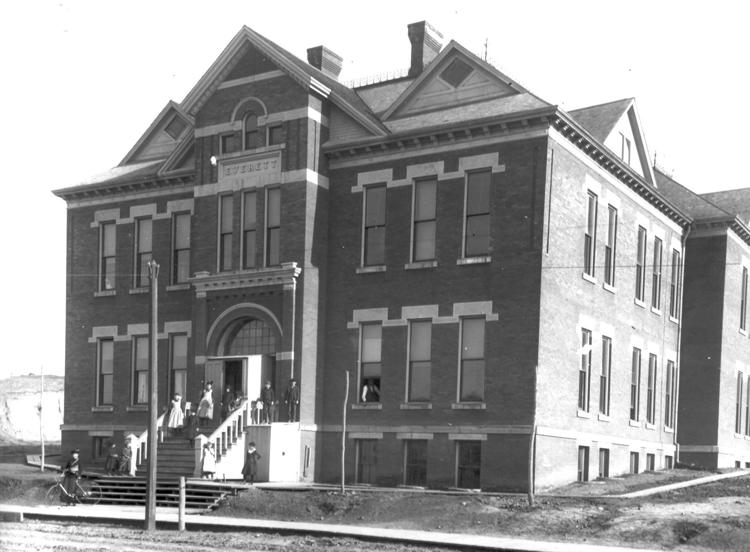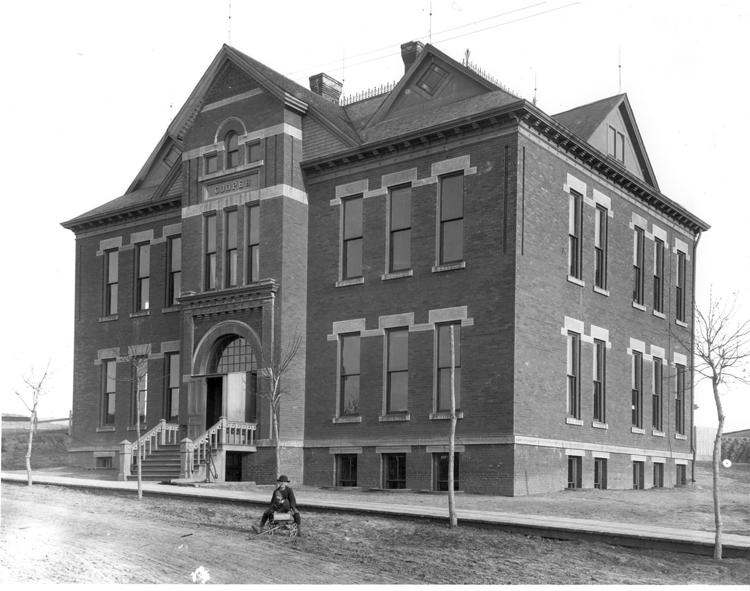 In 1888, Everett Elementary opened, called the Davis Addition School at the time; a school of the same design was built in Greenville, called the Cooper School. The latter building is today the Community Action Agency, while the former is an apartment complex.
Neither the former Everett nor the Cooper school building has an appearance anything like the way it looked in the 1880s. 
The Irving, Whittier, Cooper, Everett, Floyd, Bryant, Longfellow, Hunt, Franklin, Hawthorne, Smith, Bancroft, Hopkins, Hobson and Webster schools all underwent aggressive renovations and additions during the 20th century. Few maintained much of their original style. 
"In the 1920s and 1930s, every school in town was, what they called 'modernized.' They were remodeled," Munson said. 
"This included putting new face brick on the outside, putting steel reinforcing on the inside, changing the floors to terrazzo and wood floors. Taking off pitched roofs, bringing outhouses indoors, putting heating plants that had been the basement outside, excavating basements to add more classroom space. A lot of things going on in that era. Essentially turning all these 1880s and 1890s schools into 1920s and 1930s-era fireproof buildings." 
A succession of schools were built in the late 19th and early 20th centuries. Several of them continued to educate young people until the 2000s, when a wave of closures and demolitions struck.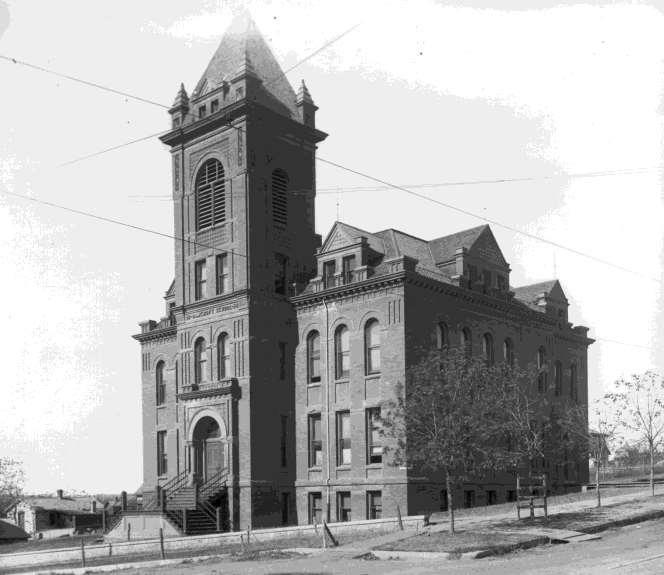 The Pearl Street School, later renamed Bancroft, opened in the late 1880s at 11th and Pearl streets.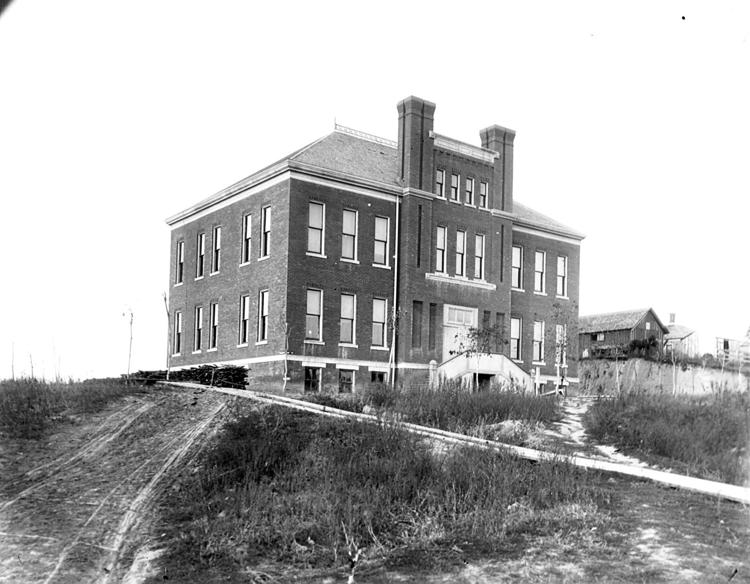 In 1889, the Cole's Addition School, later renamed Franklin (for Benjamin Franklin) opened at Ninth and Plymouth streets. It underwent extensive remodeling in the 20th century and closed in 1982. 
Bryant School, named for poet William Cullen Bryant, opened at 30th and Jennings in 1890 and remained in use until 2016.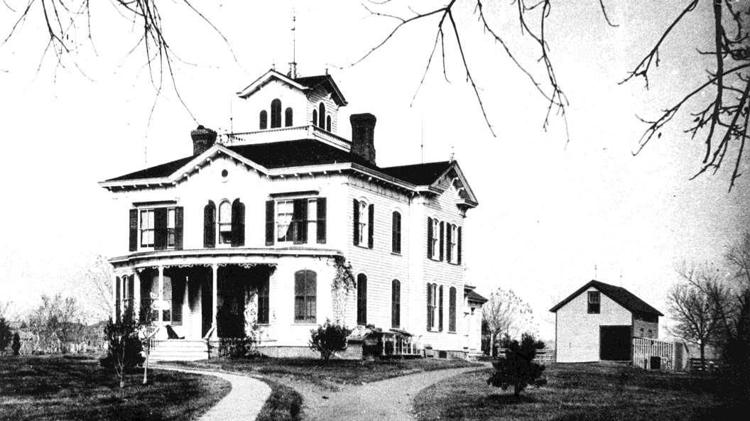 You have free articles remaining.
Also in 1890, the Follett House at 1309 Nebraska St. became the first building to house only a high school, without other grades.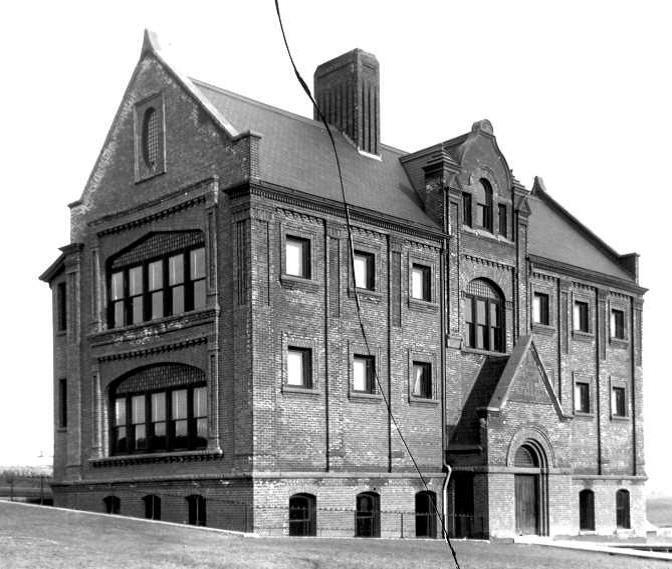 Longfellow School, named for writer Henry Wadsworth Longfellow, opened at Sioux Trail and Garretson streets in 1890. The multi-story structure lasted only three years before burning in 1893.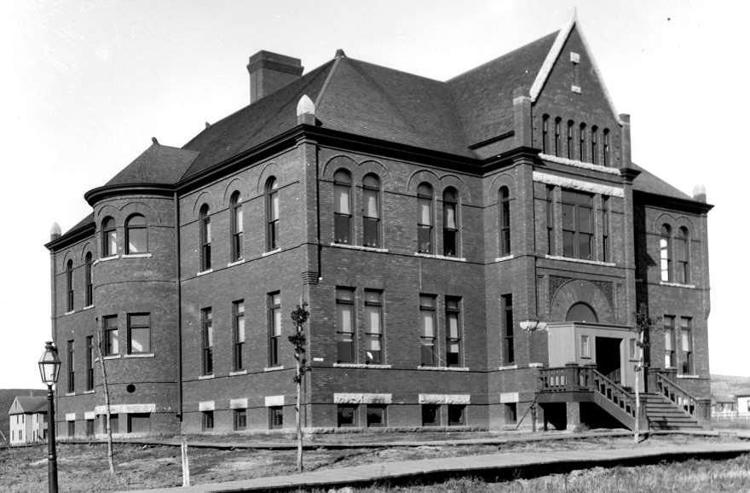 Hawthorne School, named for Nathaniel Hawthorne, opened at 44th and Central streets in 1891. That year, another Hunt school opened at 20th and Jackson streets, as did a Smith Villa School at West 15th and Ross streets.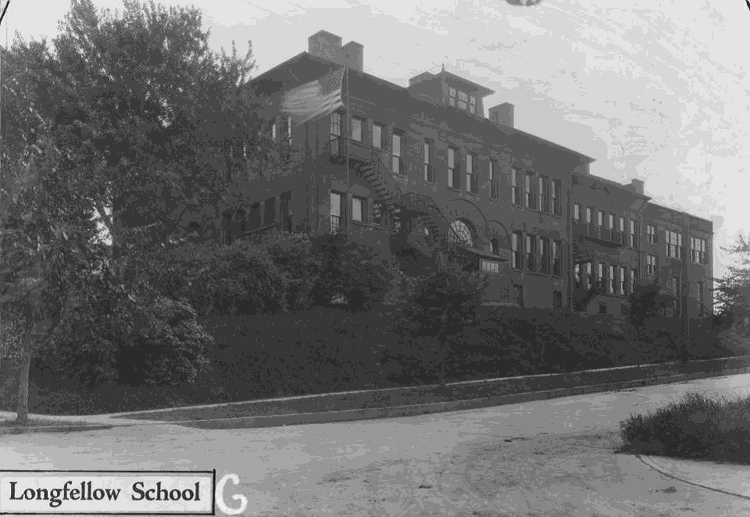 In 1893, a second Longfellow School was built to replace the previous one that burned. It remained in use until 2012.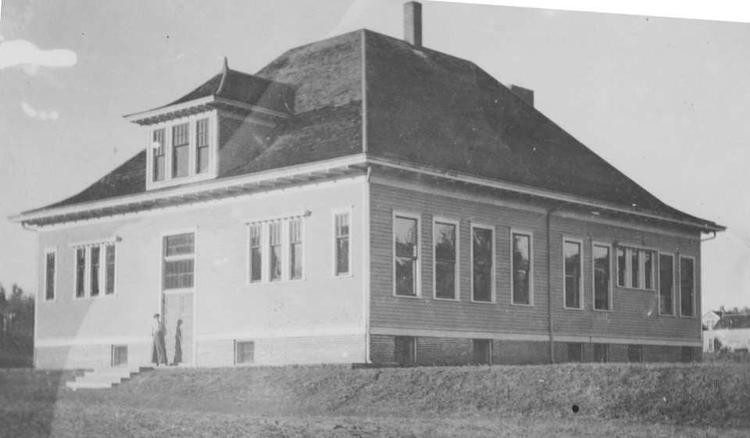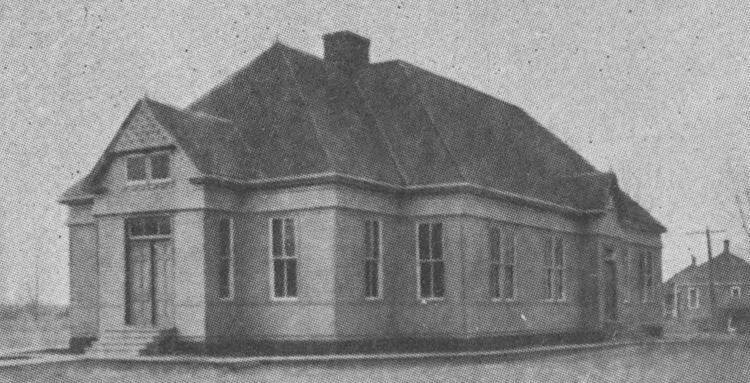 A Hornick's Addition School opened at West First and Leonard streets in the mid-1890s and remained in use until 1921. A Riverside School opened at Hornick Street and Nash Avenue in that time frame.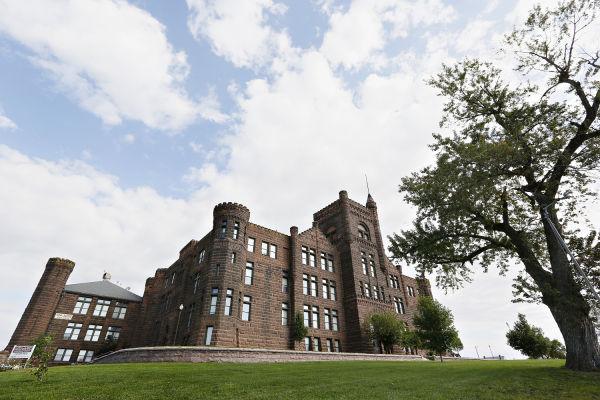 Sioux City High School, renamed Central High in 1925 and now the Castle on the Hill Apartments, opened in 1893 at 12th and Jackson streets. A 1914 addition maintained the building's castle style.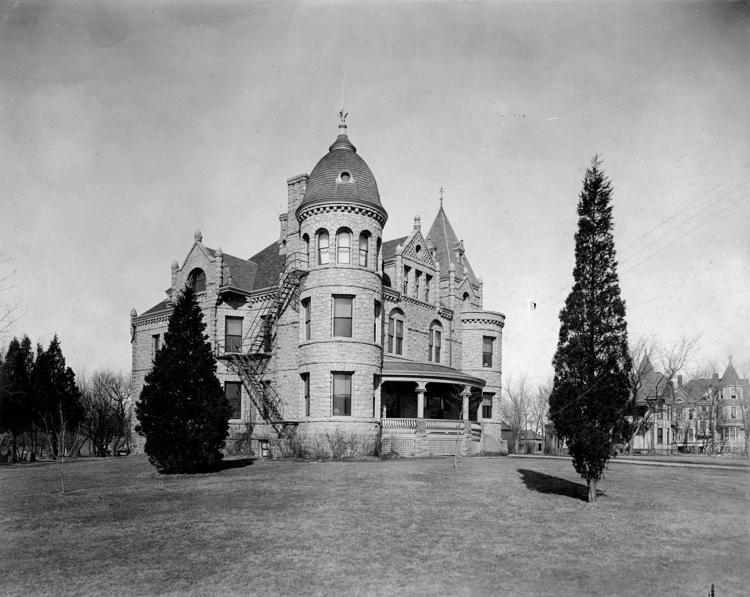 The Smith Villa School, located in the former home of early resident William R. Smith, opened at 16th and Rebecca streets in 1899 and operated until 2011.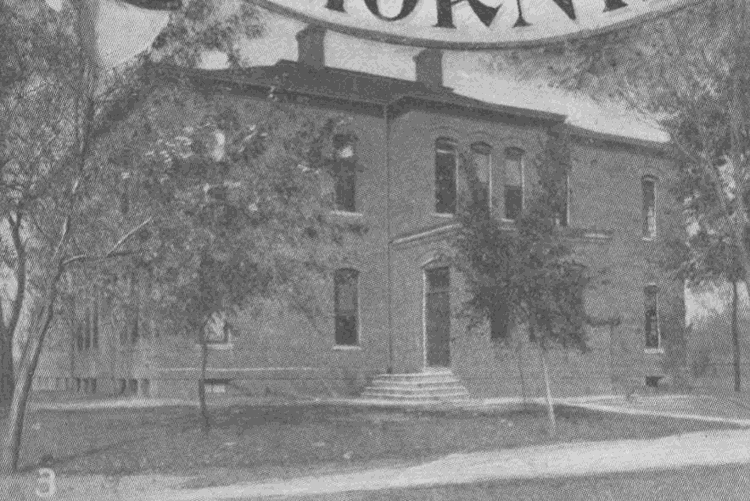 The Floyd School, named for Sgt. Charles Floyd, opened in 1902 at the corner of 22nd and Court streets. It closed in 1980. Whittier School, named for poet and abolitionist John Greenleaf Whittier, also opened that year at Fourth Avenue and Cedar Street. It closed in 2015.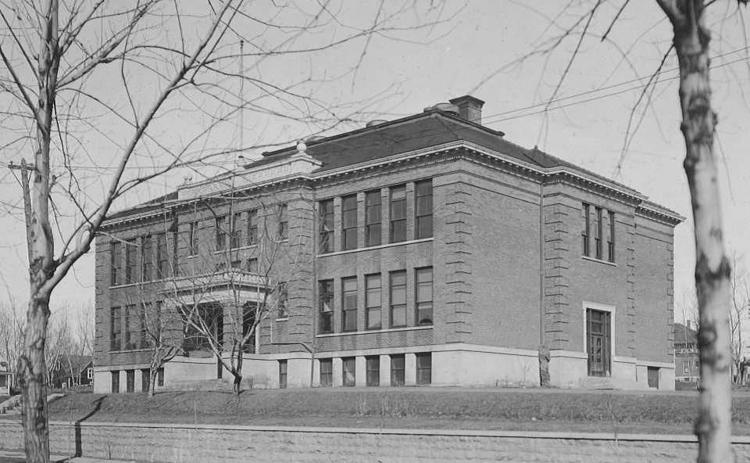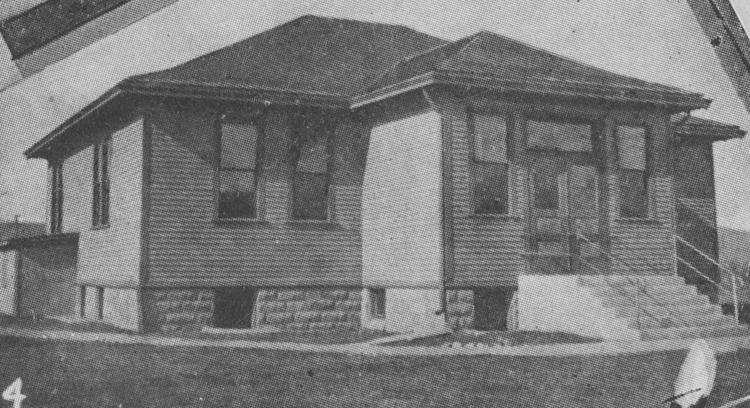 Hunt School opened at 20th and Jackson in 1906. It closed at the end of the last school year and is being demolished. The Crescent Park School, at 26th and Myrtle streets, also opened that year; it closed in 1920. A subsequent Crescent Park School opened in 1920.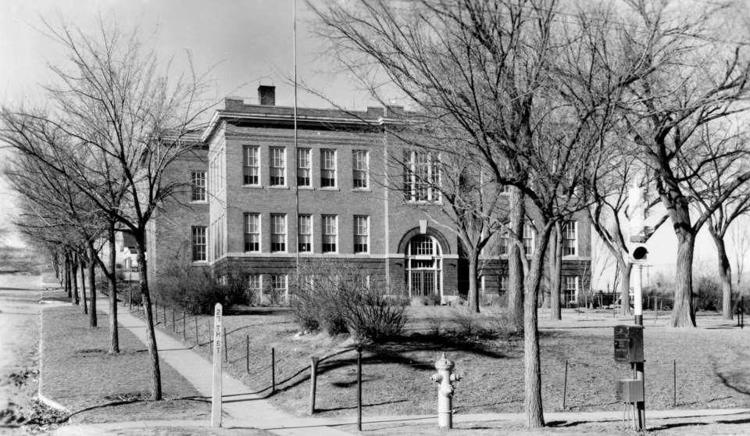 Lowell School opened at 27th and Morgan streets in 1910 and remained in use until 2008.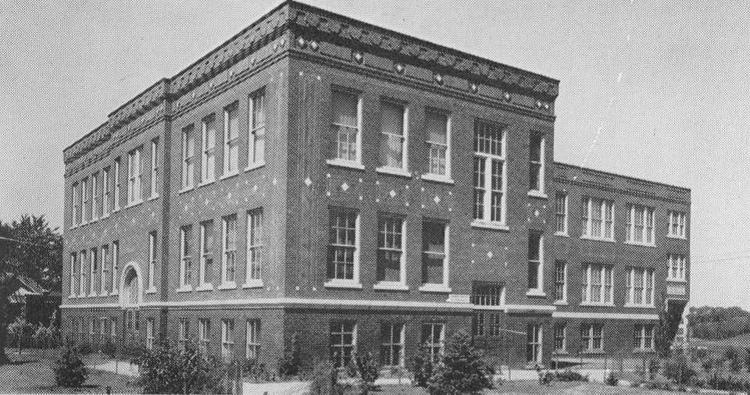 Joy School opened at Indiana Avenue and Cornelia streets, opened in 1912 and operated for a century. Today Joy is an apartment complex.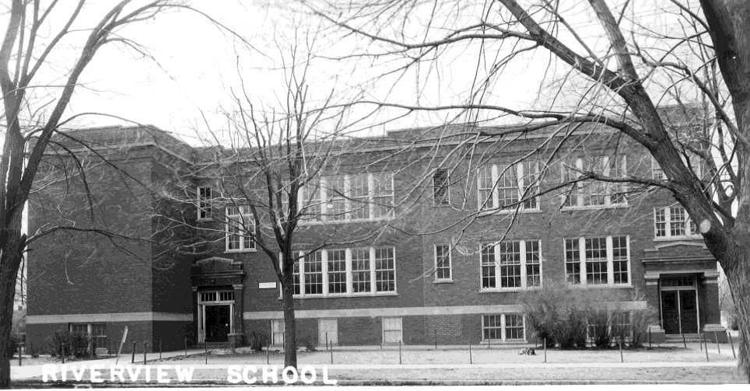 Riverview School opened at Bryan Street and Wright Avenue in 1914. It closed in 2002.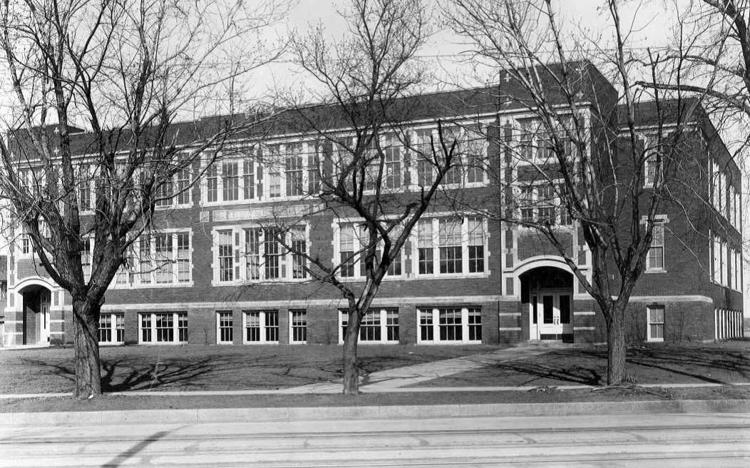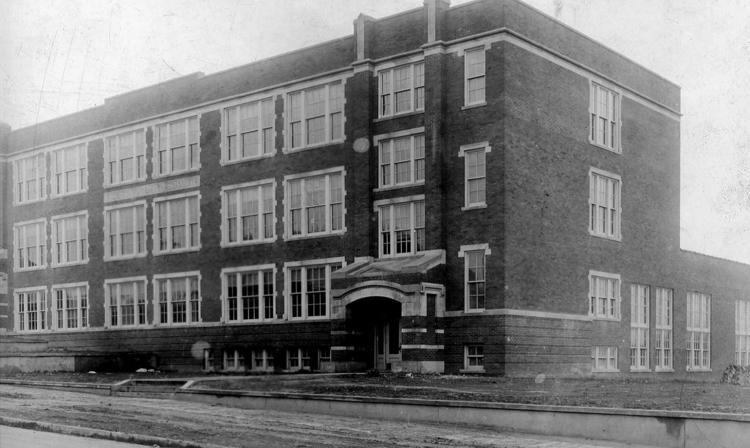 The first junior high in the United States opened in 1909. Sioux City got its first junior high, East Junior High School, at 1520 Morningside Ave., in 1917.
The west side got its own middle school, West Junior High School, which opened at West Fifth and Myrtle streets in 1919. Additions were added to West Junior in 1921. Today the former site of West Junior High is an empty city block.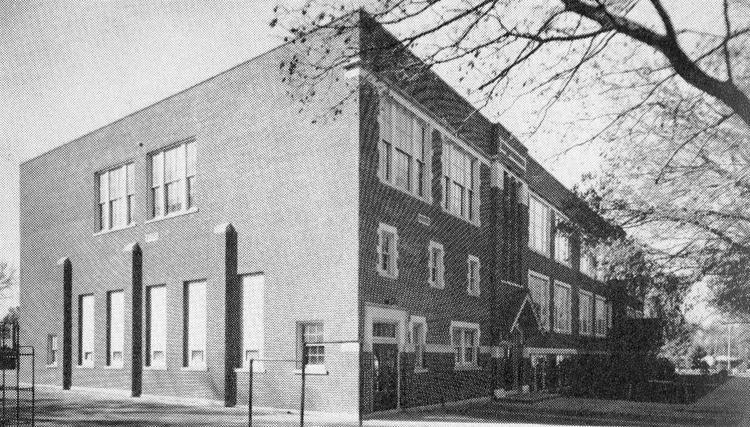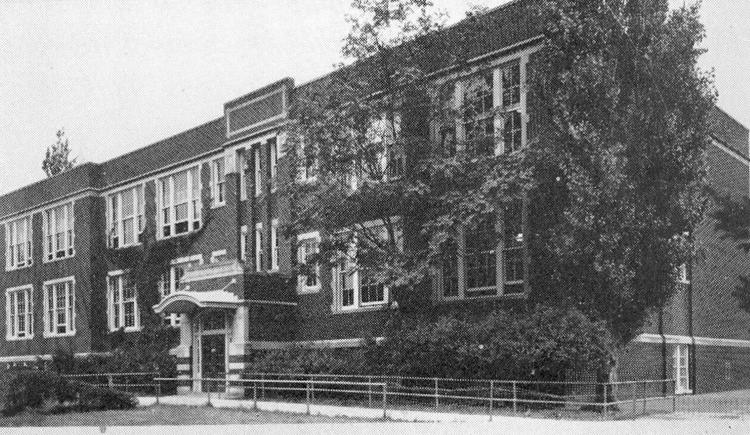 Another Crescent Park School, later renamed Bryant, opened at the corner of 27th and Myrtle in 1920. Roosevelt Elementary School, named for Theodore Roosevelt, also opened that year at West Sixth and Turner streets. Roosevelt closed in 2014.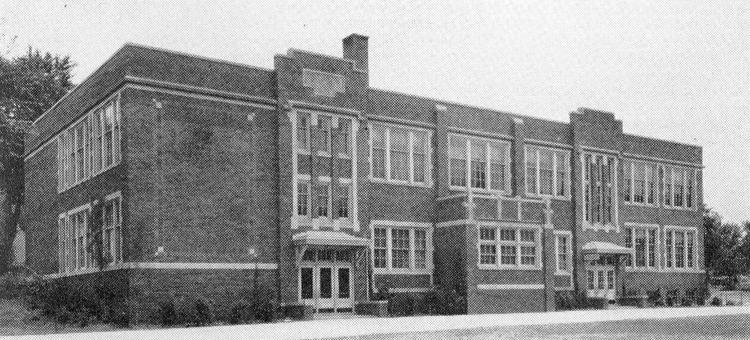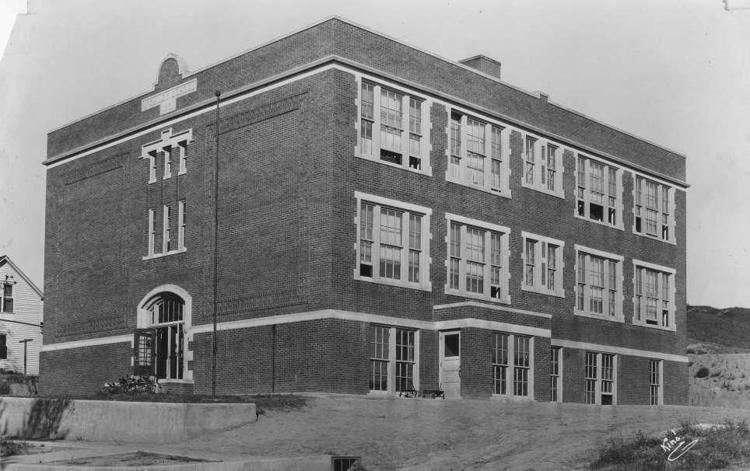 Three schools opened in 1921: Emerson School, at West First and Leonard streets; McKinley Elementary School, named for William McKinley, at Second and Paxton; and Washington School at South Martha and Bushnell. None of these are in use today.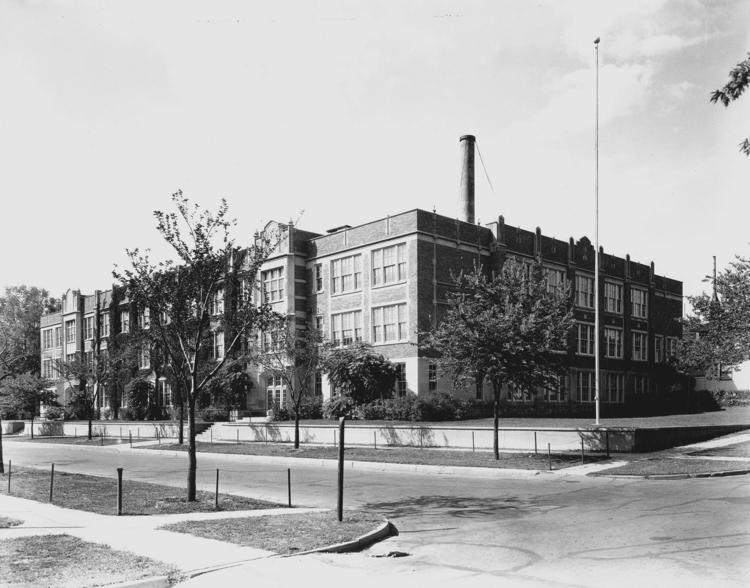 North Junior High School opened at 25th and Nebraska streets in 1922. It remained in use until 1980 and was torn down in 1992.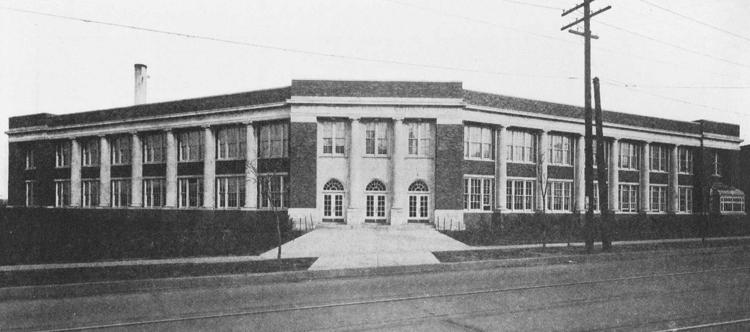 East High School, 1800 Morningside Ave., opened in 1925 and became East Middle School in 1972. It was torn down in 2004. Prior to East High, the only Sioux City high school in use was Central. Woodrow Wilson Junior High also opened that year at 10th and Iowa streets. Wilson was torn down in 2005.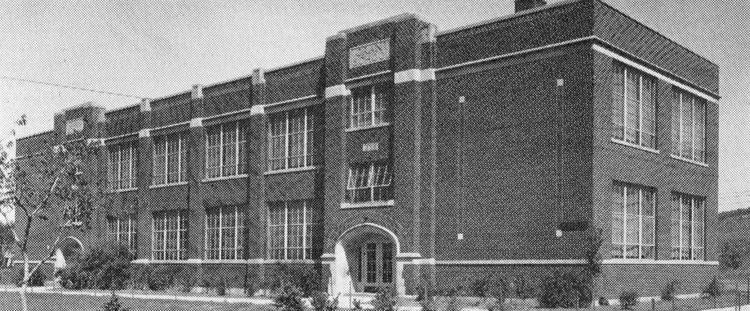 Grant School, named for Ulysses S. Grant, opened in 1925 at 18th and Cecilia. It closed in 2003.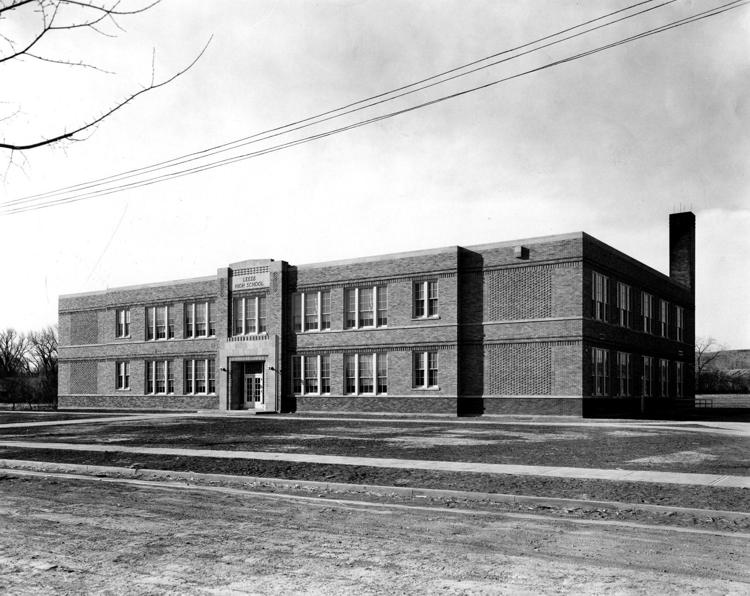 Leeds High School, one of the few Sioux City schools built in the 1930s and 1940s, opened at 39th and Jefferson in 1939 and operated until 1972. The present-day Leeds Elementary is on the same site.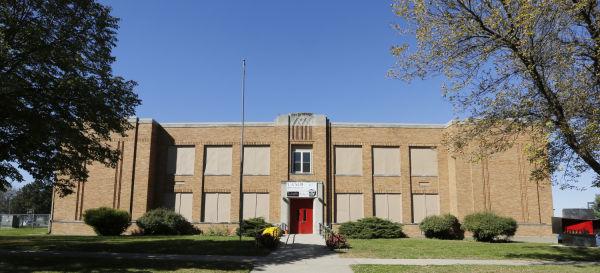 Webster Elementary, built in 1939, has been the home of LAMB Arts Regional Theatre since the 1980s. Webster replaced the old First Ward School. LAMB is in the process of moving to a downtown location.